1.The Most Hated Bull Market Ever Continues….January Redemptions in Domestic Equities.
Euphoria? Okay, sure. Maybe in word, but not in deed. Here's Oppenheimer's Ari Wald highlighting a divergence that merits attention…
While newsletter surveys are signaling optimism, recent fund flow data suggests that investor skepticism still lingers. For instance, ICI estimated a $2B net outflow from domestic equity ETFs and mutual funds for the week of Jan 6 which marks the first redemption since the US election. What investors are doing is often more important than what they're saying, and we therefore view this lack of euphoria as a positive for the overall equity cycle.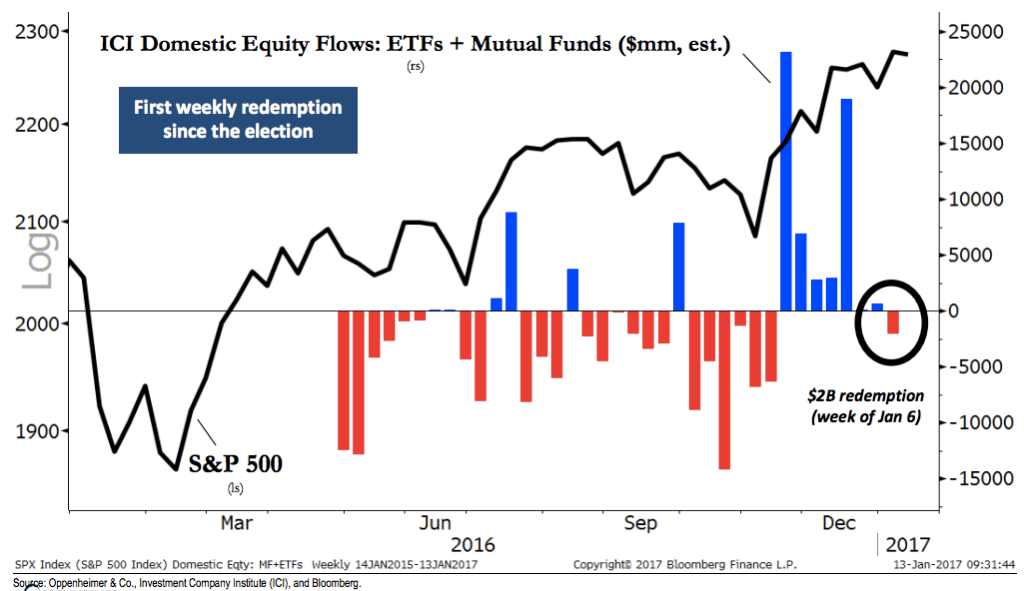 From Josh Brown Blog
http://thereformedbroker.com/2017/01/17/chart-o-the-day-bullish-but-selling/