1.High P/E Stocks Outperformance Vs. Low P/E Stocks Surpasses Internet Bubble.Wisdom Tree
But even the best performing value factor was no contest for a market that has avoided value stocks like the Bubonic plague. Figure 2 is my favorite chart right now.
If the Bear Lurks, High P/E Stocks Are the Dreaded "Phone Ringers"Jeff Weniger, CFA
Figure 2: 10-Year Rolling Annualized Outperformance, Low P/E vs. High P/E Stocks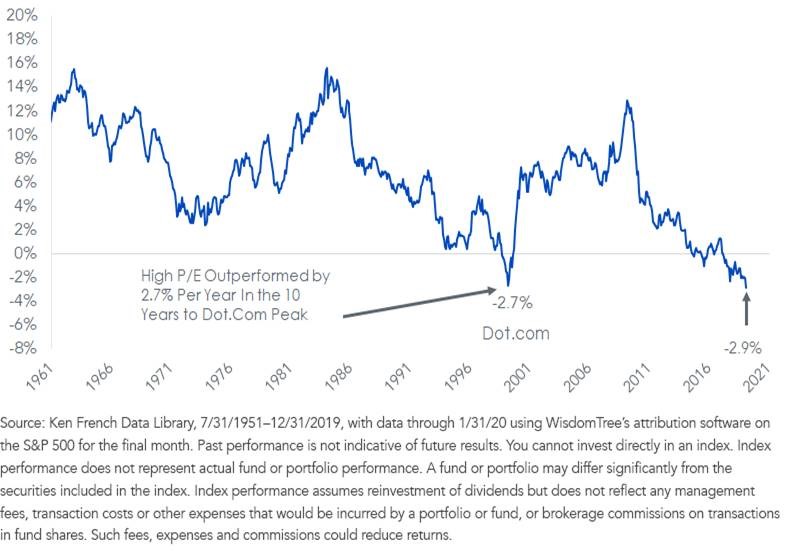 Face it: The amount by which high P/E stocks have outperformed low P/E stocks in the last 10 years exceeds the amount observed at the apex of the dot-com bubble.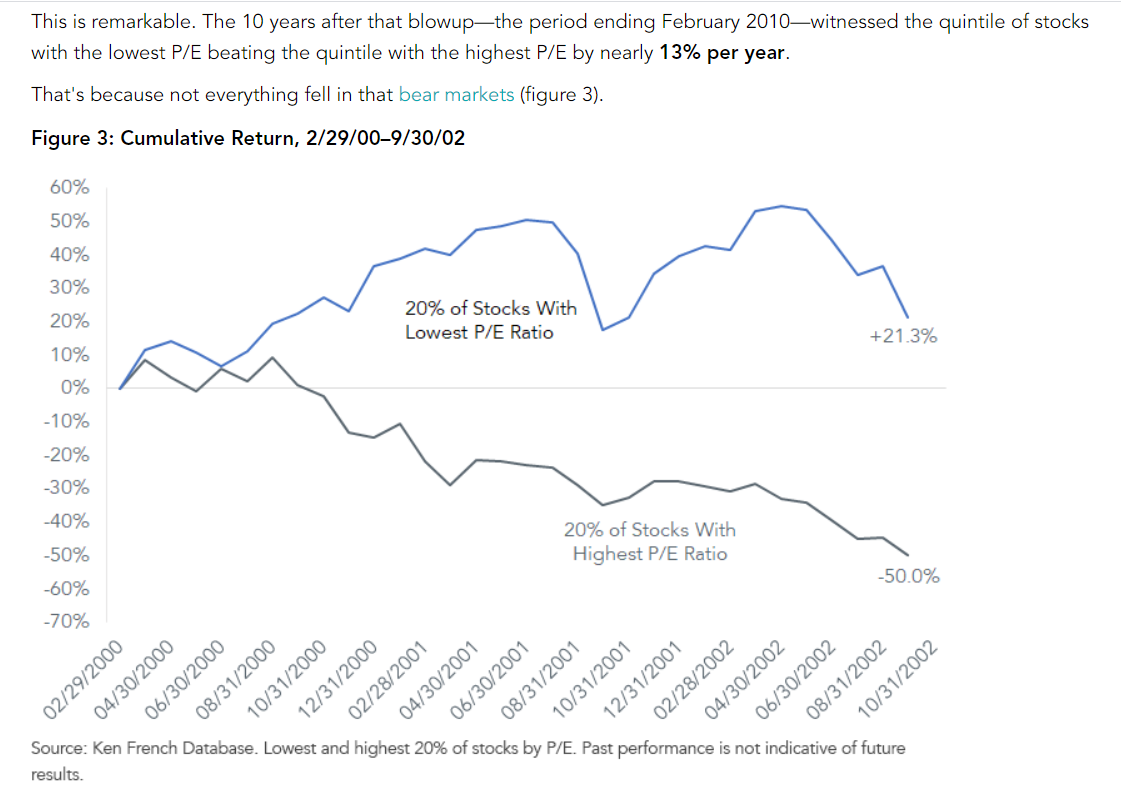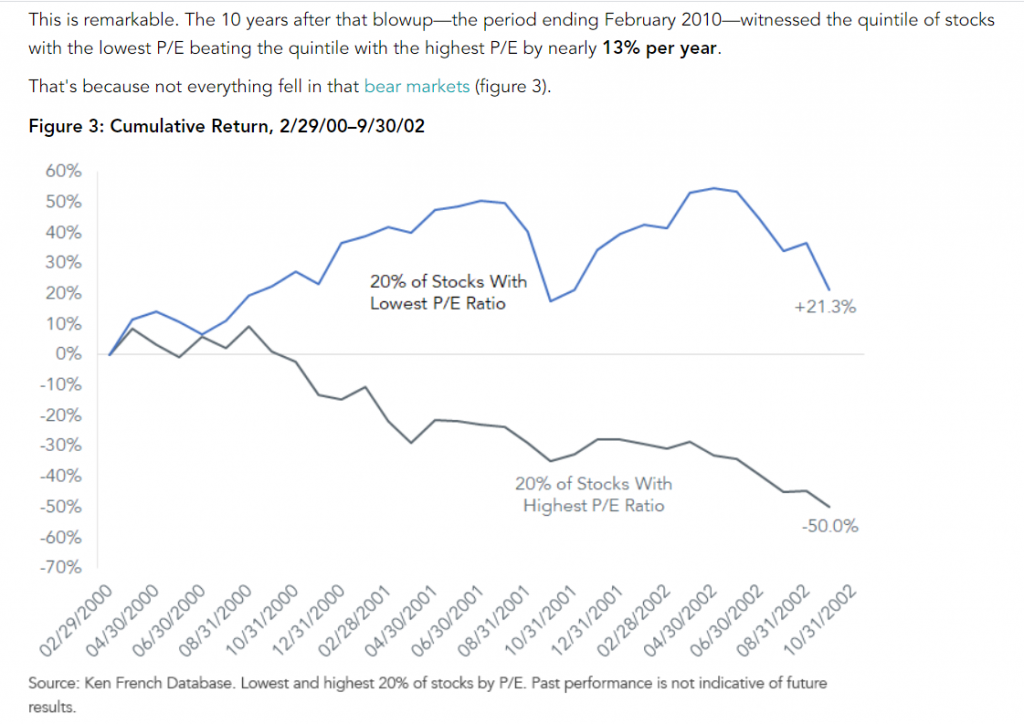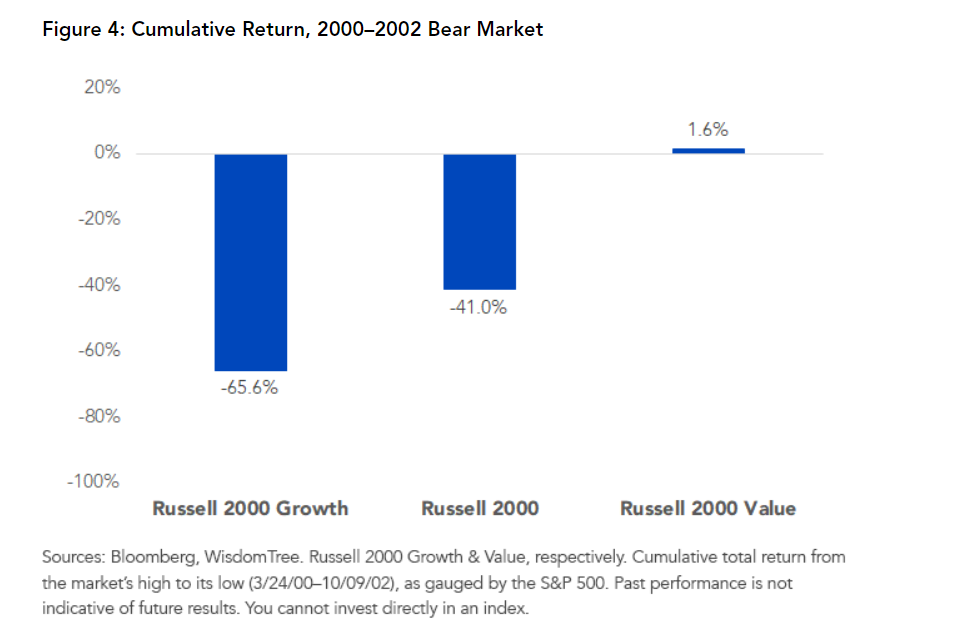 https://www.wisdomtree.com/blog/2020-02-13/if-the-bear-lurks-high-pe-stocks-are-the-dreaded-phone-ringers
Continue reading