1.Per capita liquid milk consumption in the U.S. has declined more than 40% since 1975.
And the company's deeply distressed 6.5% bonds maturing in March 2023 recently traded at 15.5 cents on the dollar to yield 87.6%, according to IHS Markit. The spread is 8,584 basis points above comparable Treasury yields.
Dean Foods declares bankruptcy …The drop to penny stock.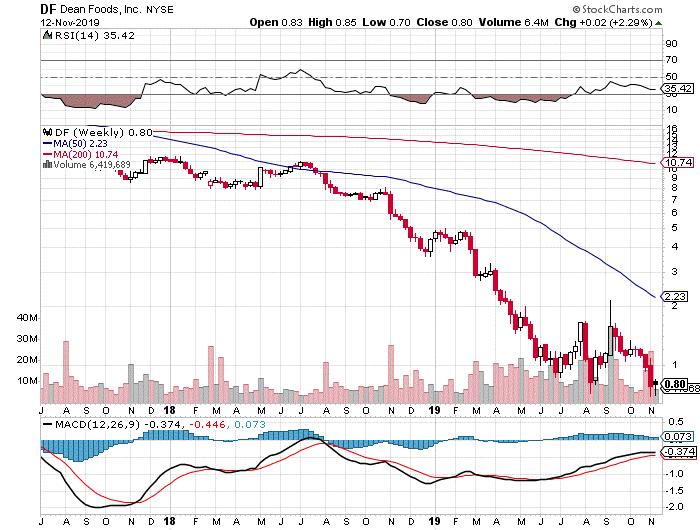 No. 1 milk company declares bankruptcy amid drop in demand
By MICHELLE CHAPMAN and DEE-ANN DURBINyesterday
Continue reading