1.China stocks rally to a 9-month high after Beijing promises trade secret protection for foreign companies
-The Shanghai Composite Index is near a nine-month high on hopes of an end to the US-China trade war.
-China promised spending, tax cuts, and protection of foreign companies' technology secrets.
-"A high degree of optimism [is] already baked into markets," FXTM said.
https://www.businessinsider.com/stock-market-news-china-gains-on-foreign-ip-protection-stimulus-hope-2019-3
China ETF held 200 day on weekly chart.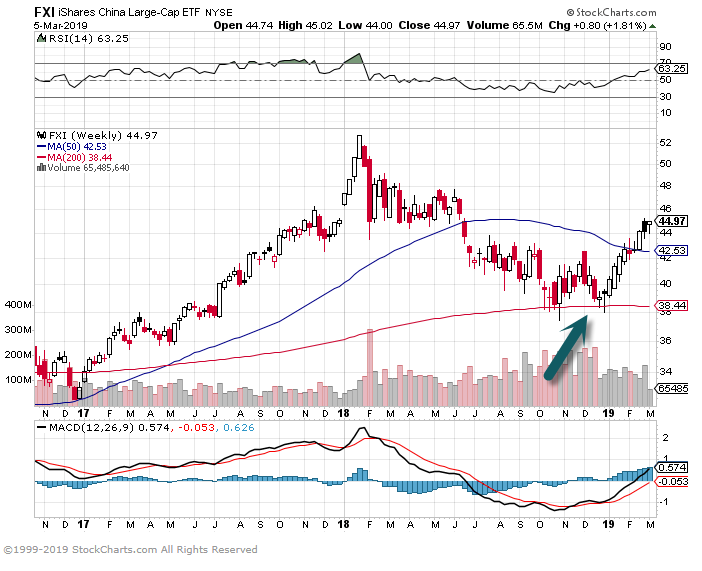 China ETF daily chart 50day about to go thru 200 day to upside.