1.More Money Losing IPOs than 2000. 
Stock investors are welcoming money-losing companies into the public markets this year with open arms.
About 83% of U.S.-listed initial public offerings in 2018's first three quarters involve companies that lost money in the 12 months leading up to their debut, according to data compiled by University of Florida finance professor Jay Ritter. That is the highest proportion on record, according to Mr. Ritter, an IPO expert whose data goes back to 1980.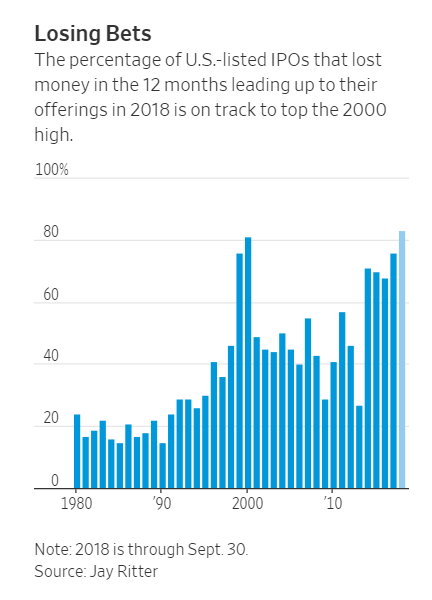 IPO Market Has Never Been This Forgiving to Money-Losing Firms
Money-losing companies are going public at a record rate as investors hunger for new issues
https://www.wsj.com/articles/red-ink-floods-ipo-market-1538388000?tesla=y