1. Where to Get Stock Market Returns if Interest Rates Peaked?
WSJ-By Derek Horstmeyer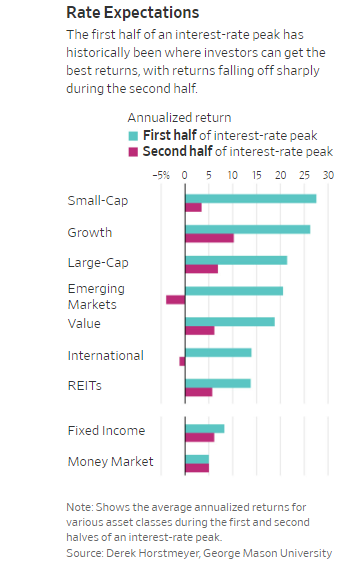 https://www.wsj.com/finance/investing/investing-peak-interest-rates-89b9c8d5
---
2. Another New Record in U.S. Equity Concentration….5 Stocks 70% of Nasdaq Gains.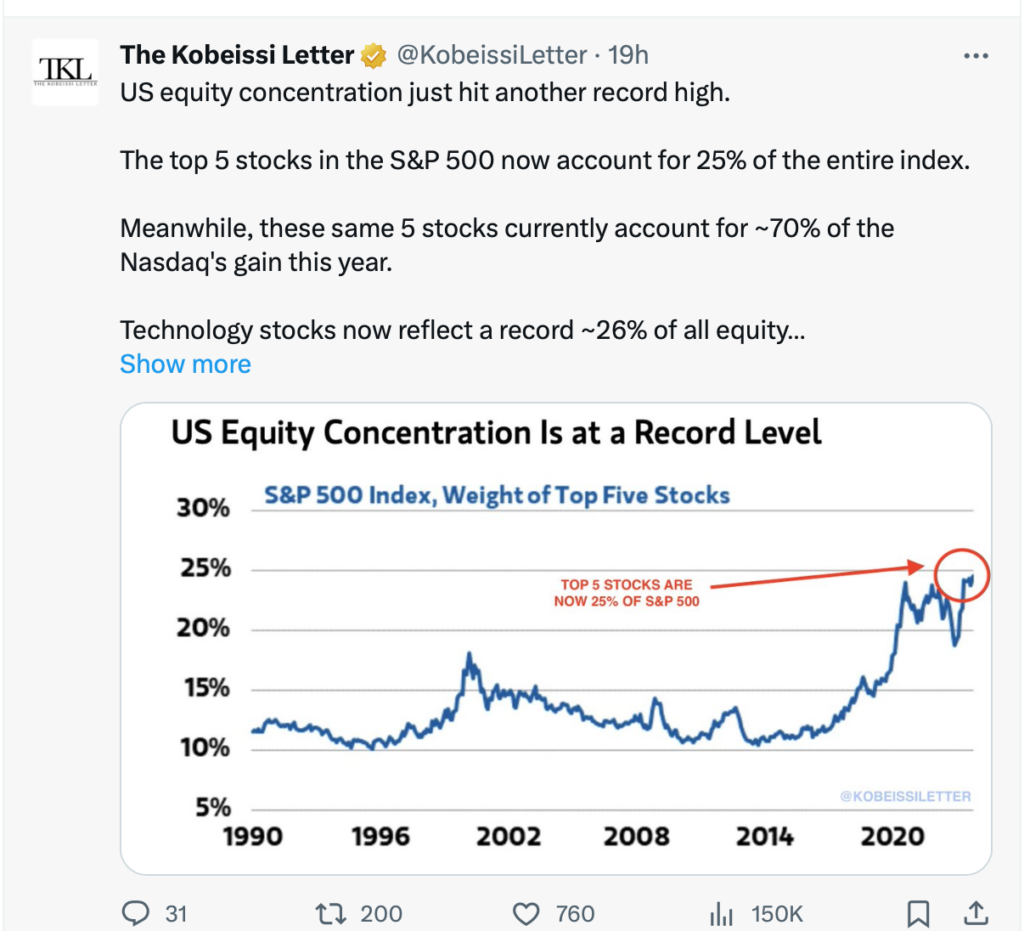 ---
3. Quant Traders Covered Shorts Tuesday.
Marketwatch..Who were the big buyers of Tuesday's stock rally? Vanda Research says institutional buyers stepped in for fatigued retail traders, specifically "systematic strategies being forced to cover their short positions."  Vanda Research  Systematic traders make use of factors such as quantitative models, historical data and technical indicators to figure out when to get in and out of trades. The Vanda team also says discretionary hedge funds have also been buying up some excess tech stock supply out there, and that may also help draw in retail investors ahead of seasonal tailwinds.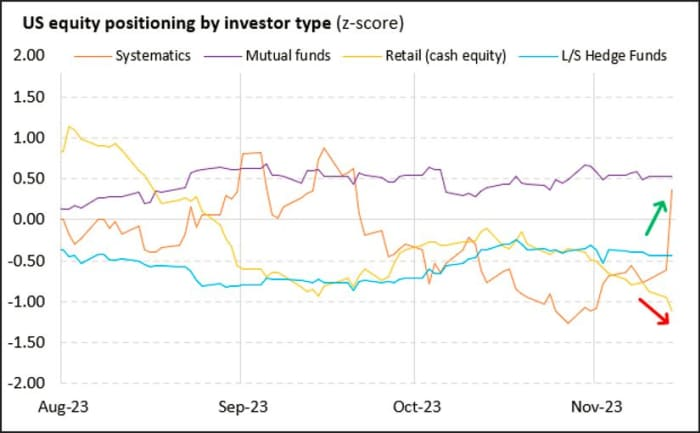 ---
4 . Last Week I Showed Office Transactions -84% ….Real Estate Sector vs. S&P All-Time Low…..REITS Now Only 5% of S&P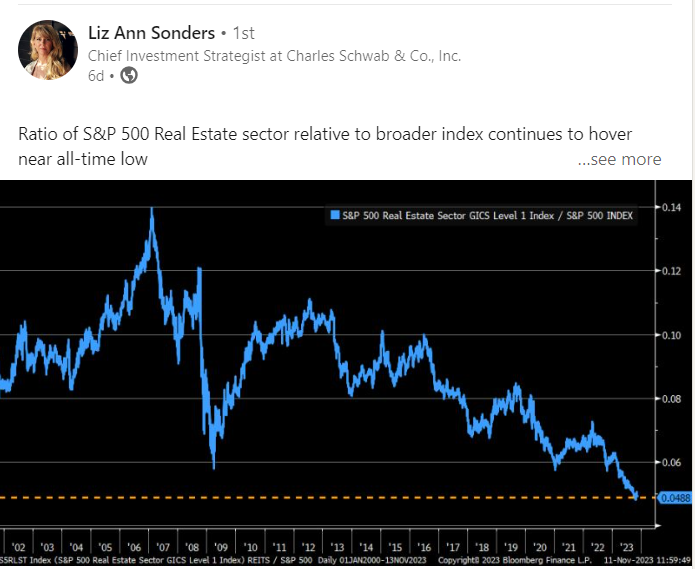 REIT Sector Rallies to 200-Day Moving Average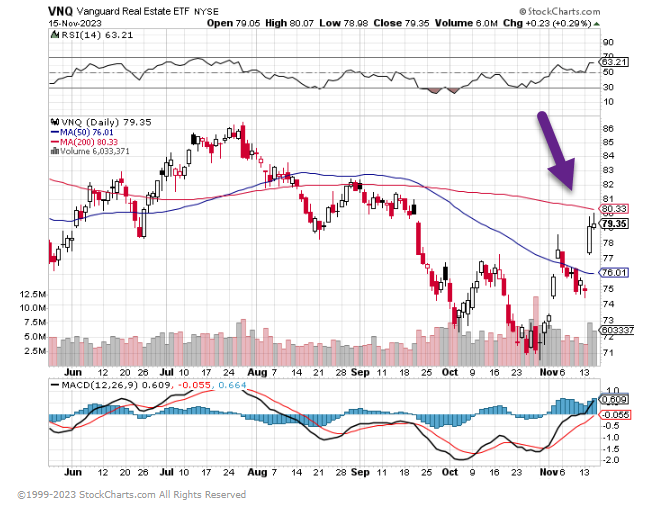 ---
5. U.S. Dollar Fails at Previous Highs.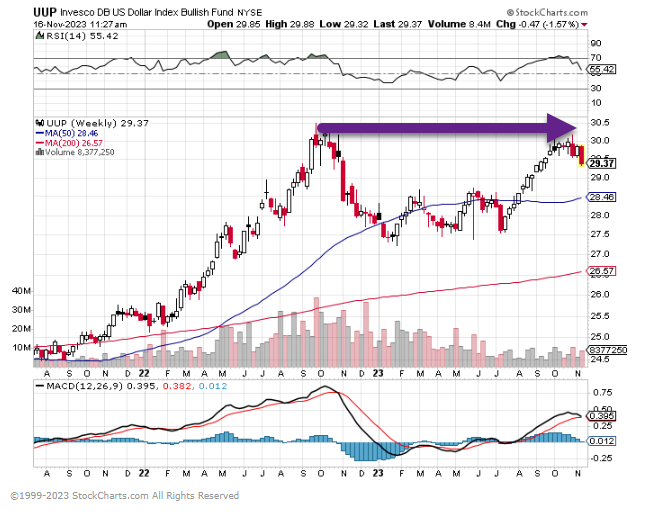 ---
6. What is an AI Fund?  What are the Holdings?
State Street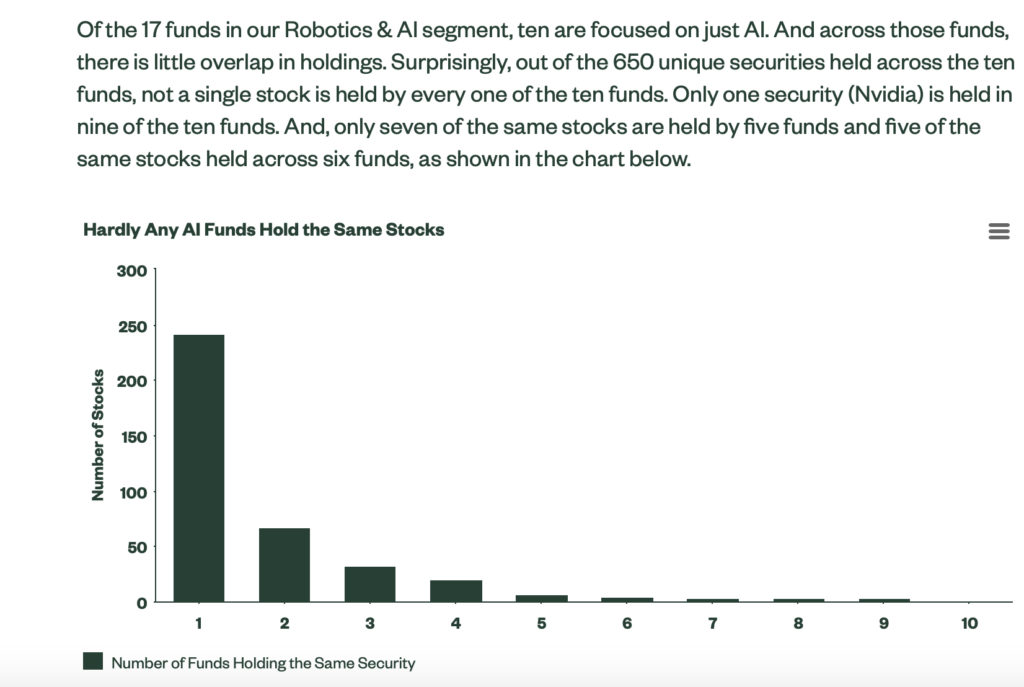 ---
7. Tesla is down since it joined S&P 500
Barrons Tesla's (ticker: TSLA) truly terrible performance since being added to the index is something that deserves much more attention. I hadn't realized how wild Tesla's ride has been for long-term S&P 500 fund investors—including me—until a recent conversation I had with Howard Silverblatt, senior index analyst at S&P Dow Jones Indices.  During our talk in early November, Silverblatt mentioned that Tesla's share price was below what it had been when it first joined the S&P 500 in late 2020. I found that hard to believe—but when I hunted up some numbers, I saw that Silverblatt was right.  According to Silverblatt's numbers, the S&P 500 had a total return—price gains plus reinvested dividends—of 27.02% from the time Tesla joined the index through Nov. 15. Because Tesla doesn't pay a dividend, its return during that period was a mere 4.82%—the increase in its share price over that period. (After a bad day on Nov. 16, its return had fallen to 0.08%.) By Allan Sloan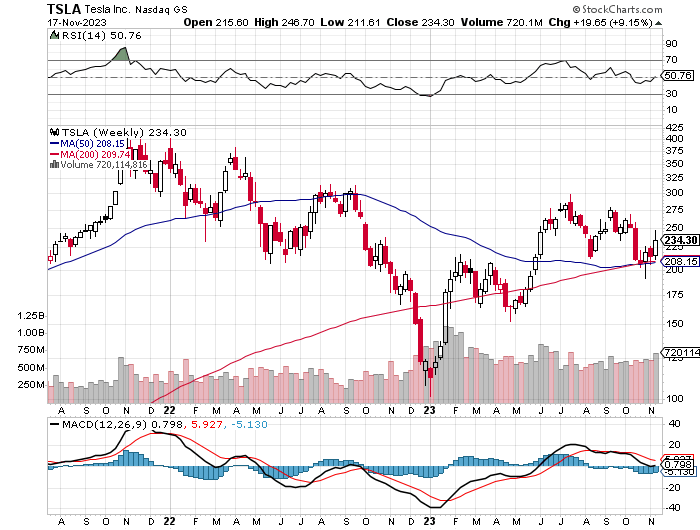 https://www.barrons.com/articles/tesla-stock-price-musk-5e6c38ae?mod=past_editions
---
8. Leading Home Builder Toll Brothers.
Bounces hard at 200-day and rallies to new highs.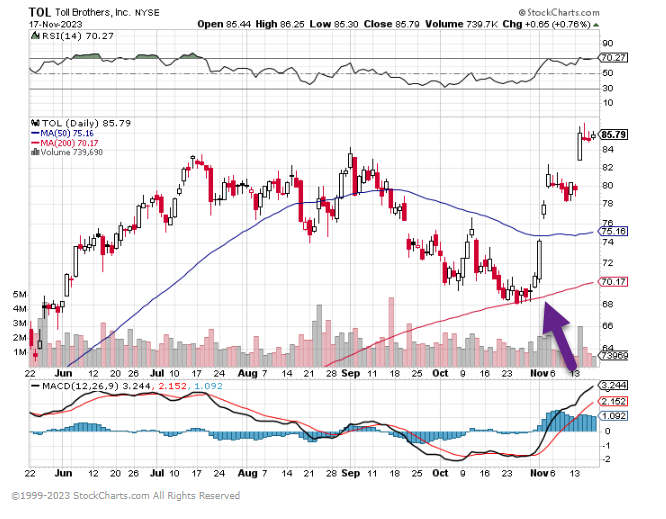 TOL New High Long-Term Chart.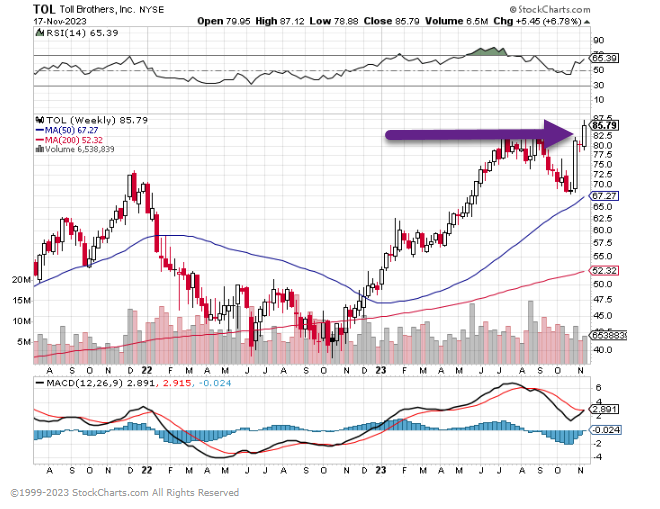 ---
9. Recessions and U.S. Home Values….Makes Sense as the Fed will be Lowering Rates.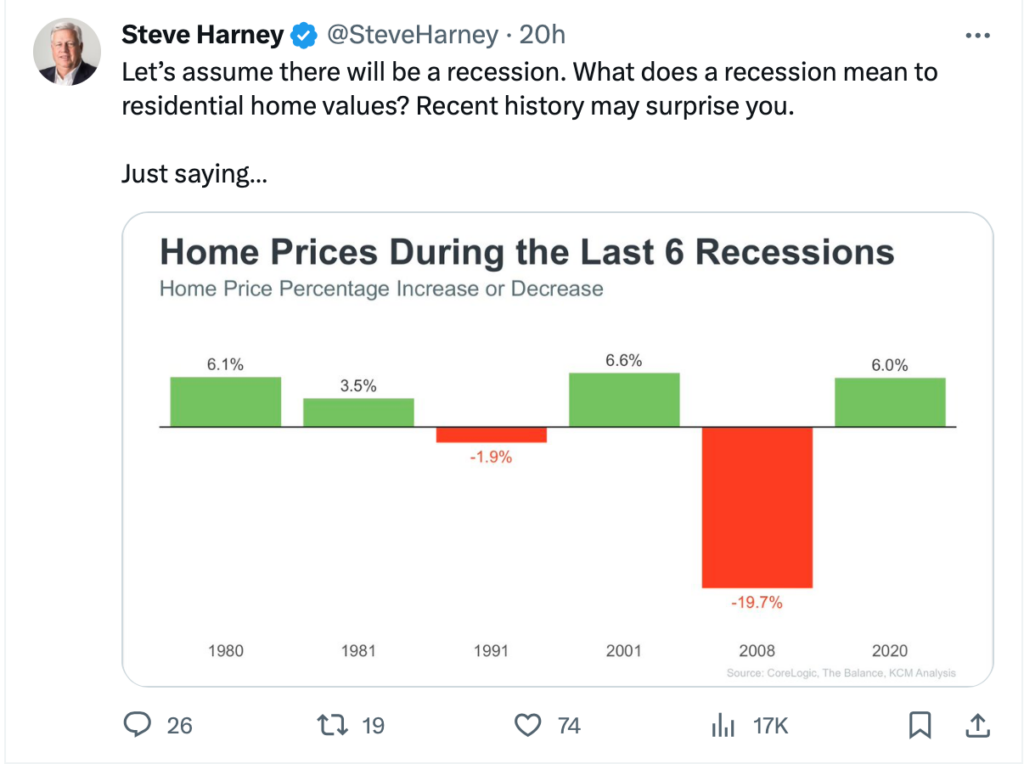 ---
10. How Ultra-Processed Foods Affect the Body.
WSJ By Andrea Petersen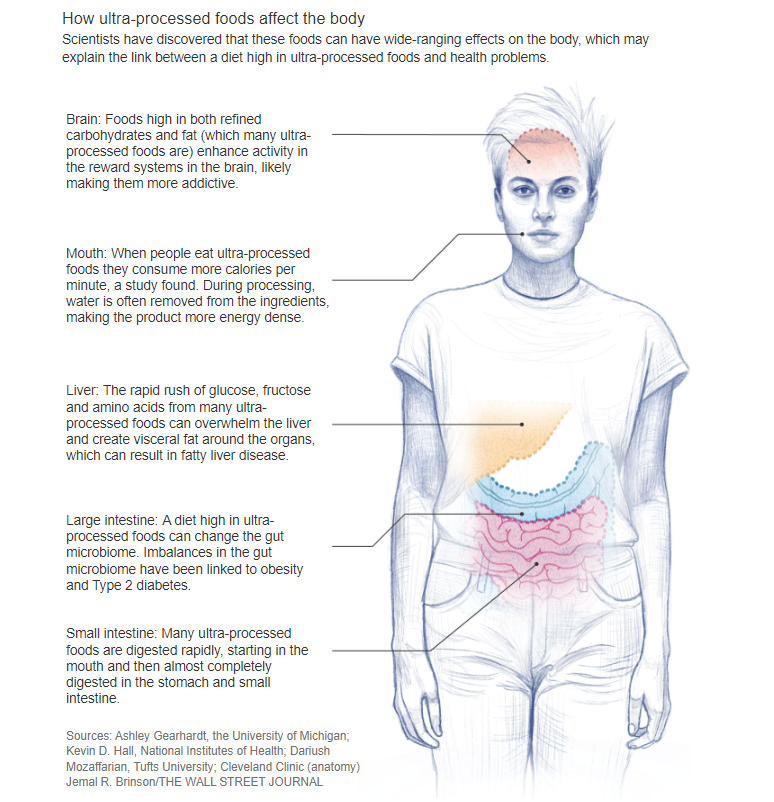 https://www.wsj.com/health/wellness/ultra-processed-foods-dietary-guidelines-de00ccaa