1.Another Reminder of How Tough it is to Time Markets…..Final 12 Months of Bull Account for One-Fifth of Gains.
Behind it all are facts of investing known well by anyone who sold after Brexit, the U.S. election, or five market corrections since 2009 that look just like this. One, it's hard to see the end of things. Two, a lot of money is made at the top. Three, you miss any payoff in equities right now at grave risk to your career.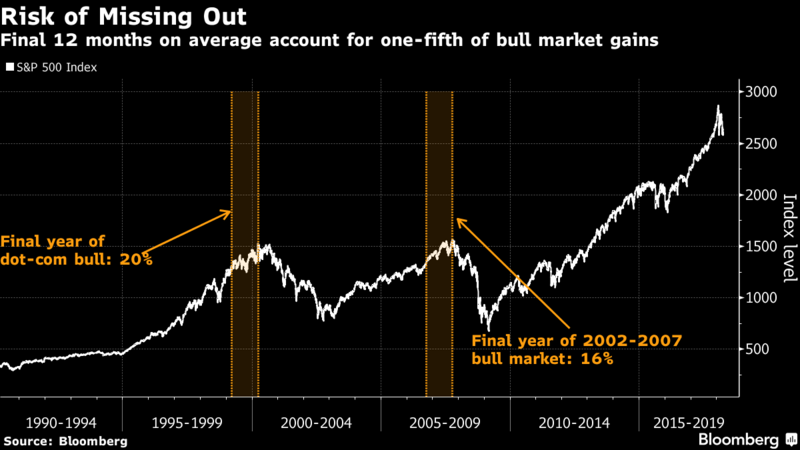 "It can be 6 or 8 percent costly, or even 10 percent costly" if you bail too soon, said John Augustine, chief investment officer for Huntington Private Bank in Columbus, Ohio, in an interview at Bloomberg's New York headquarters. "That can mean a lot to folks in a 2 percent nominal world."
It can actually mean more. A study by Bank of America Corp. on market peaks since 1937 shows that being uninvested in the last year of an advance meant foregoing one-fifth of the rally's overall return. While every episode is different, that math translates into additional 470 points in the S&P 500, if the bull market goes on for another year.
Crash Course in Market Timing Shows Cost of Being Wrong at Tops
By Lu Wang
and Sarah Ponczek
https://www.bloomberg.com/news/articles/2018-04-05/crash-course-in-market-timing-shows-cost-of-being-wrong-at-tops