1.Ford and GM have Two of the Lowest P/E's in S&P…..TSLA +41% YTD vs. F-GM Negative…..TSLA Trading at 271x Earnings.
Ford has the fifth-lowest price/earnings ratio in the S&P 500. The absolute lowest belongs to rival General Motors, which at $34, trades for under six times projected 2017 earnings. Barron's has written favorably on GM, including in an article earlier this year ("GM Shares Could Drive 35% Higher," Feb. 18), when GM traded around $37.
http://www.barrons.com/articles/ford-shares-are-too-cheap-1492229293
TSLA vs. U.S. Carmakers.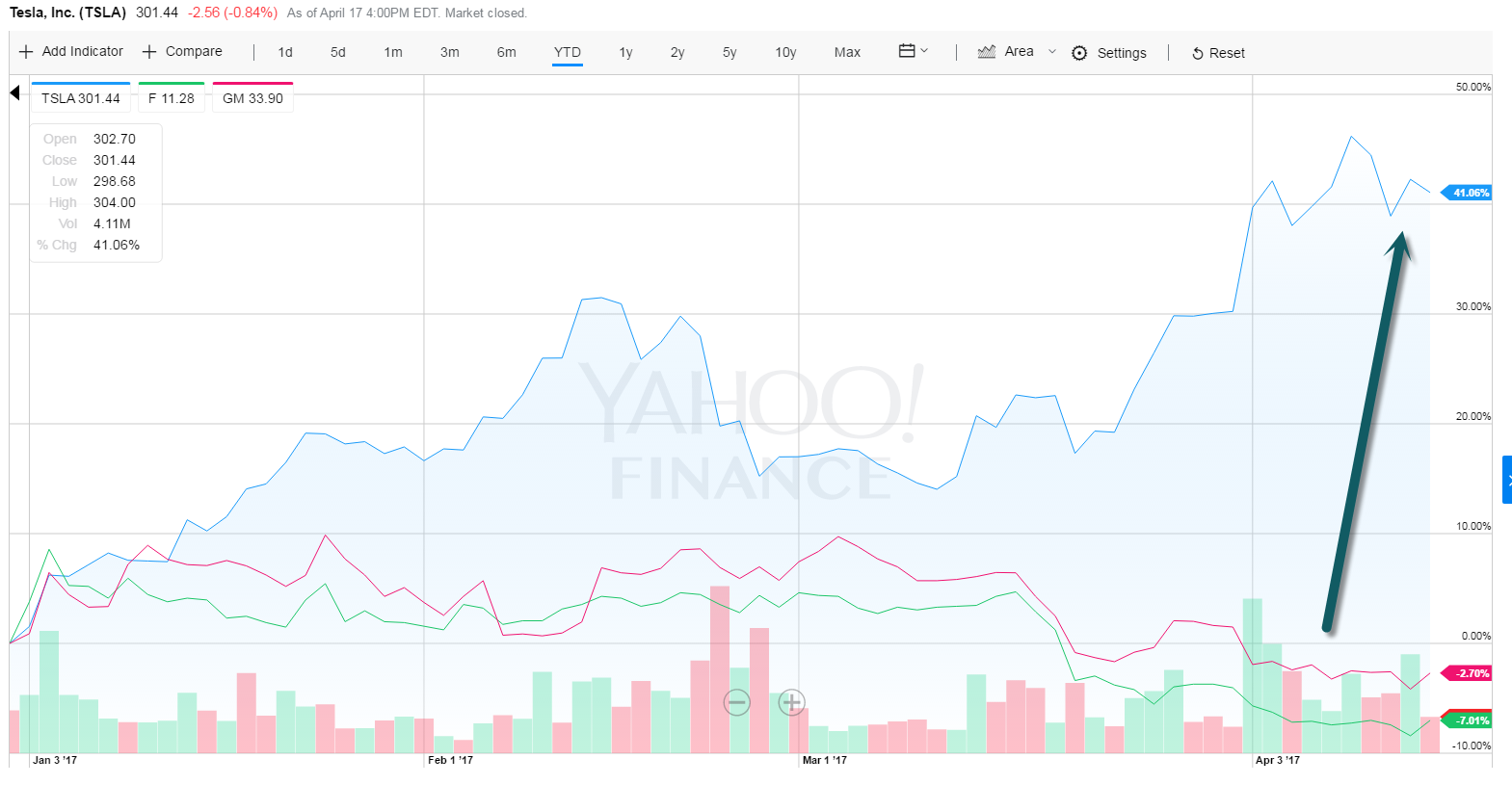 www.yahoofinance.com
TSLA Lost $675 million in 2016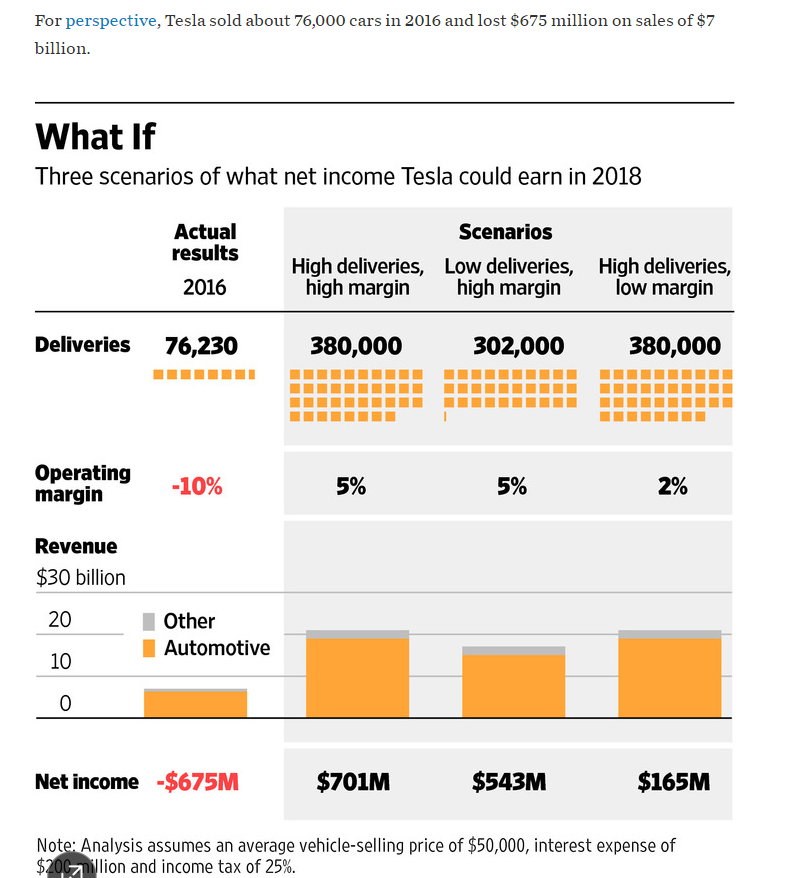 Read Full Story at WSJ
https://www.wsj.com/articles/what-is-tesla-really-worth-1492365561?tesla=y