1. Gundlach Deck is Out…10 Year Taking Out 3% in 2017—End of 35 Year Bond Bull?
"Almost for sure we're going to take out 3% on the 10-year in 2017," Gundlach said. If we exceed 3% (not 2.6%) in 2017, it's goodbye to the bull market because you would no longer have declining peaks in yields.
A 10-year above 3%, with the 30-year yield approaching 4%, would also be trouble for the equity market because they would start to look like 'real' yields to investors.
Gundlach said it's not radical to forecast a 6% yield on the 10-year by 2020.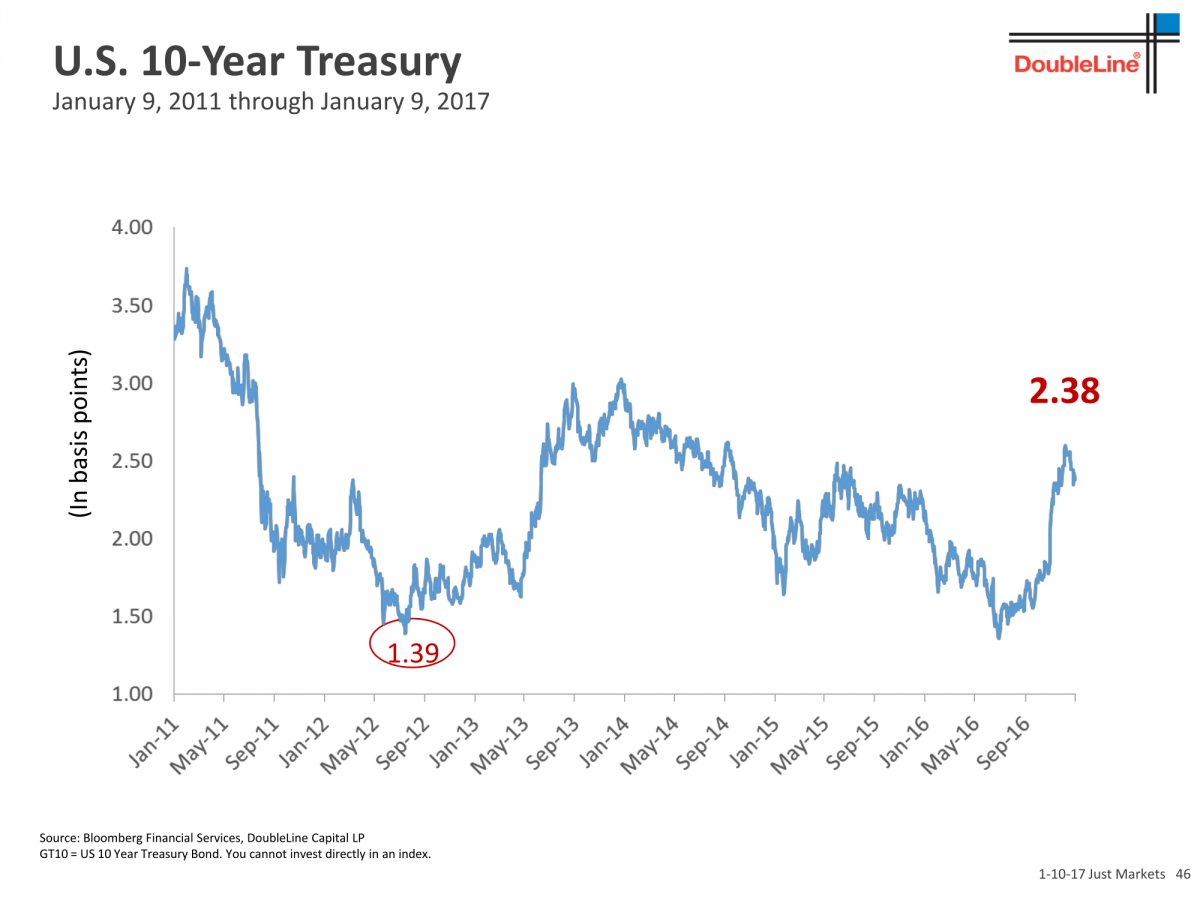 View Full Deck
http://www.businessinsider.com/jeff-gundlach-webcast-2017-outlook-just-markets-2017-1