1. August Saw A Lot of Selling at the Close of Market Day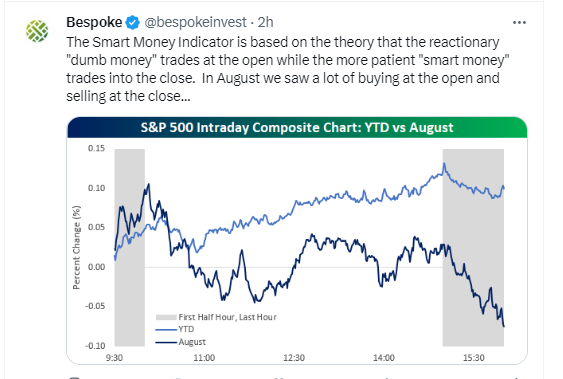 ---
2. Crude Oil Rally Still Well Below 2022 Highs
Light Crude Oil Chart Held 200 Week Moving Average…Coming up on next resistance level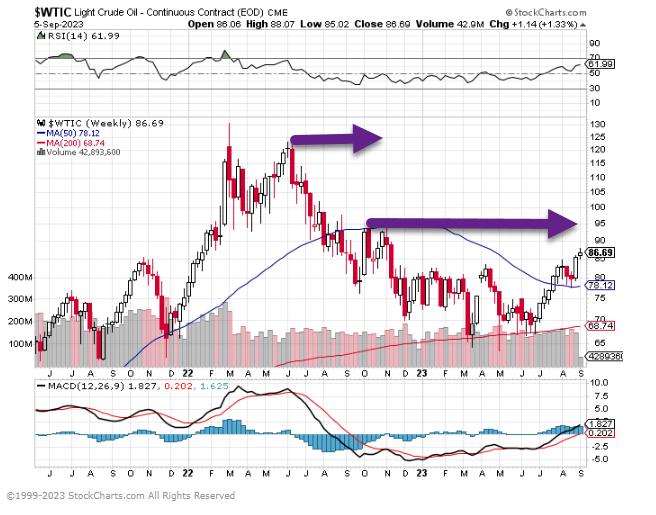 ---
3. Energy Prices Up and Airlines Down
JETS corrects back to Spring levels with rise in crude oil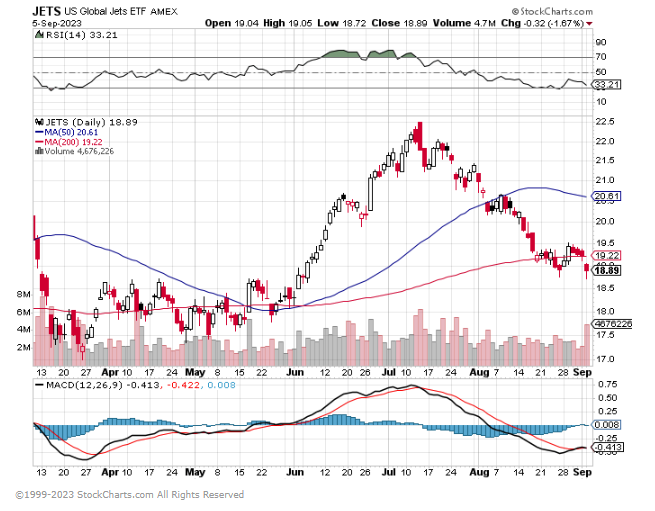 ---
4. Recessions and Bonds….Long-Bond Lost Decade
@Callum_Thomas Recession Realities:  But one thing I have to keep coming back to is the tyranny of the stats — historically treasuries put in their best performance, and stock-beating performance during recessions. I would note, you don't need a recession for bonds to do ok, but you do need a recession for bonds to do spectacular (hence why bonds are often referred to as diversifying assets… at least outside of inflationary shocks!).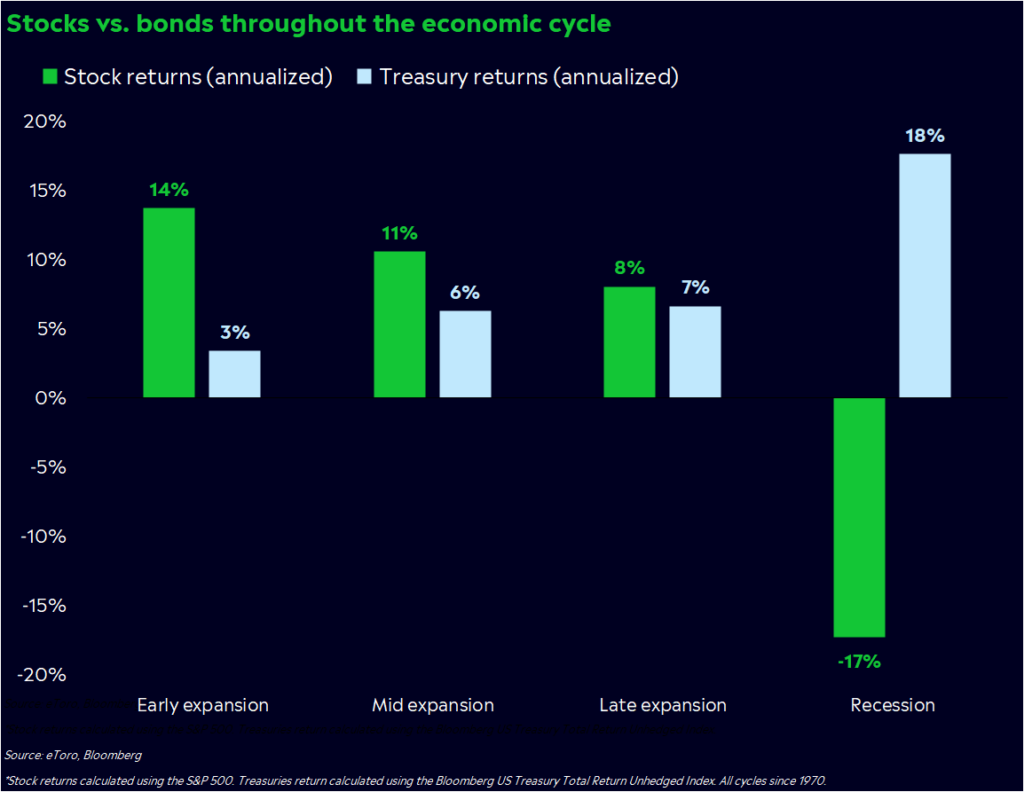 Source:  @callieabost
Treasury Troubles:  In real (CPI adjusted) total return terms, long-term US treasuries have seen a lost decade, and a catastrophic -50% drawdown off the peak in mid-2020 (p.s. for anyone who's new to bonds remember: yields up = price down). Essentially this is what happens when an otherwise safe and conservative asset meets an inflation (+ monetary policy) shock.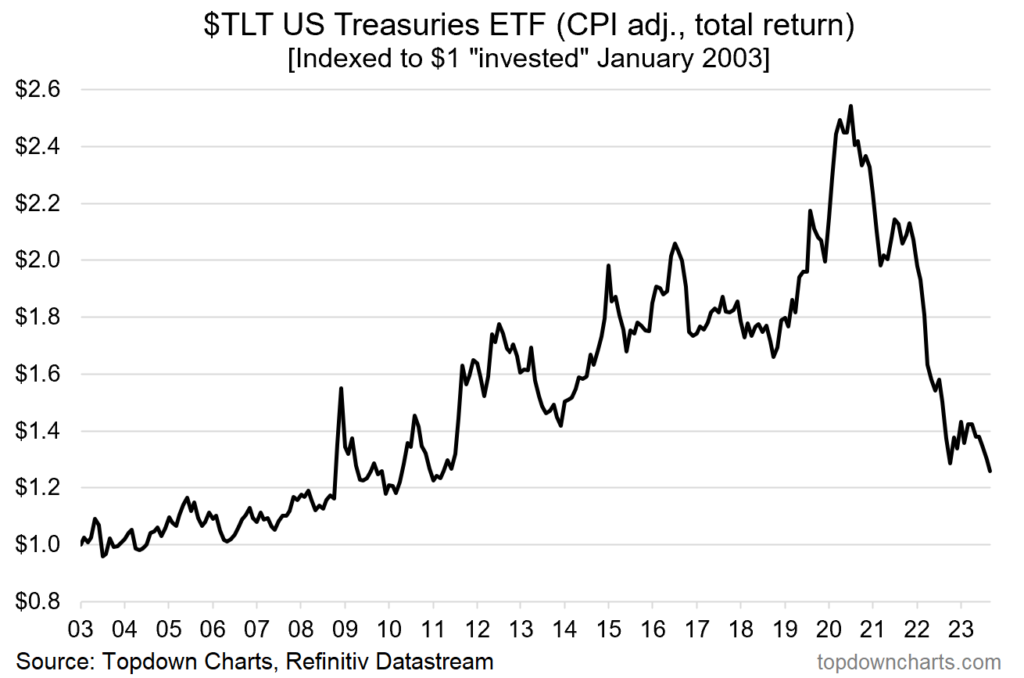 Source:  Chart Of The Day – Treasuries Troubles
---
5. Dollar Stores Charts Give Back All of 2022 Gains
DLTR closes below 200week moving average…4 lower highs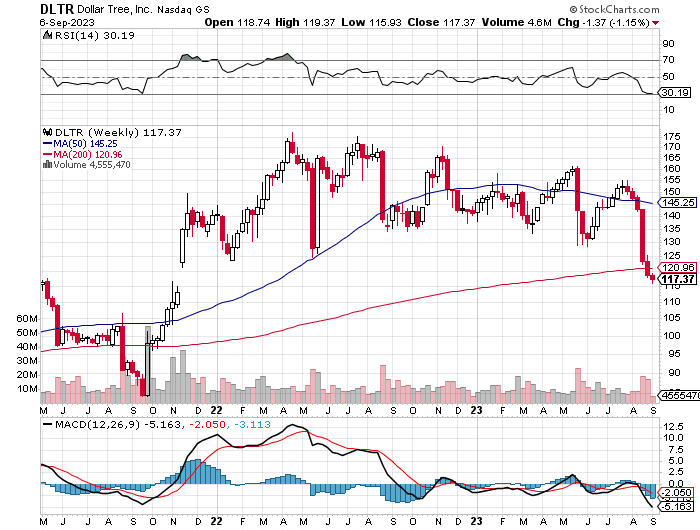 Dollar General -50% from 2022 highs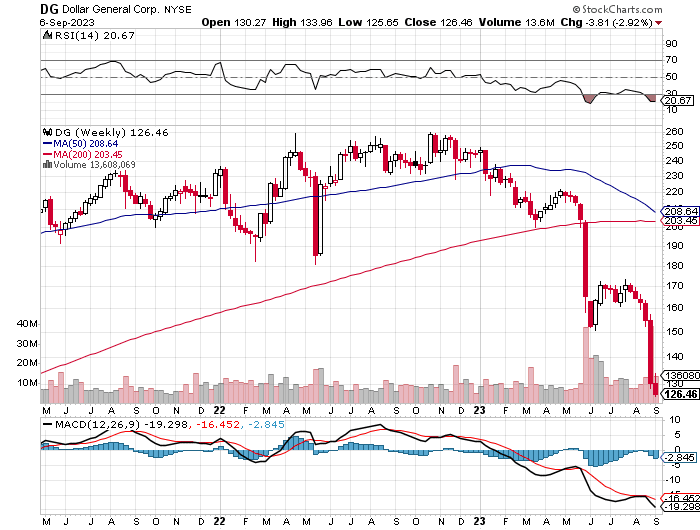 ---
6. Peanut Butter and Jelly $700m Per Year Revenue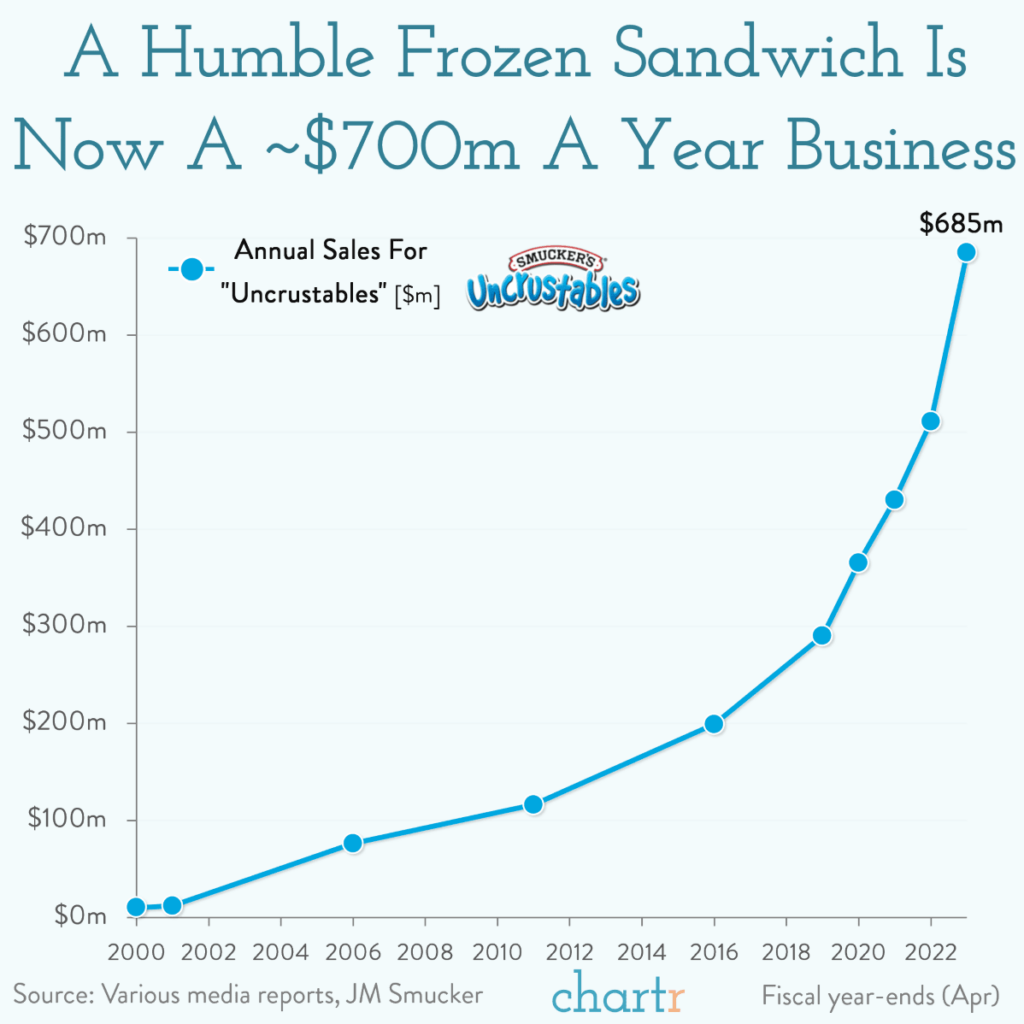 ---
7. Mortgage and Re-Fi Activity Chart
Jack Ablin Cresset Capital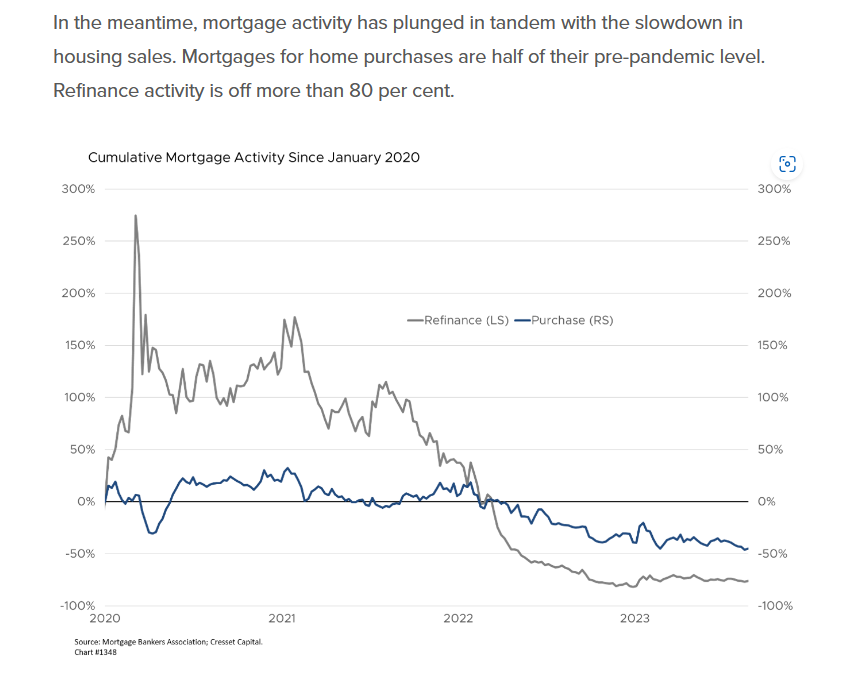 ---
8. Denmark Now Prints GDP With and Without Weight Loss Drug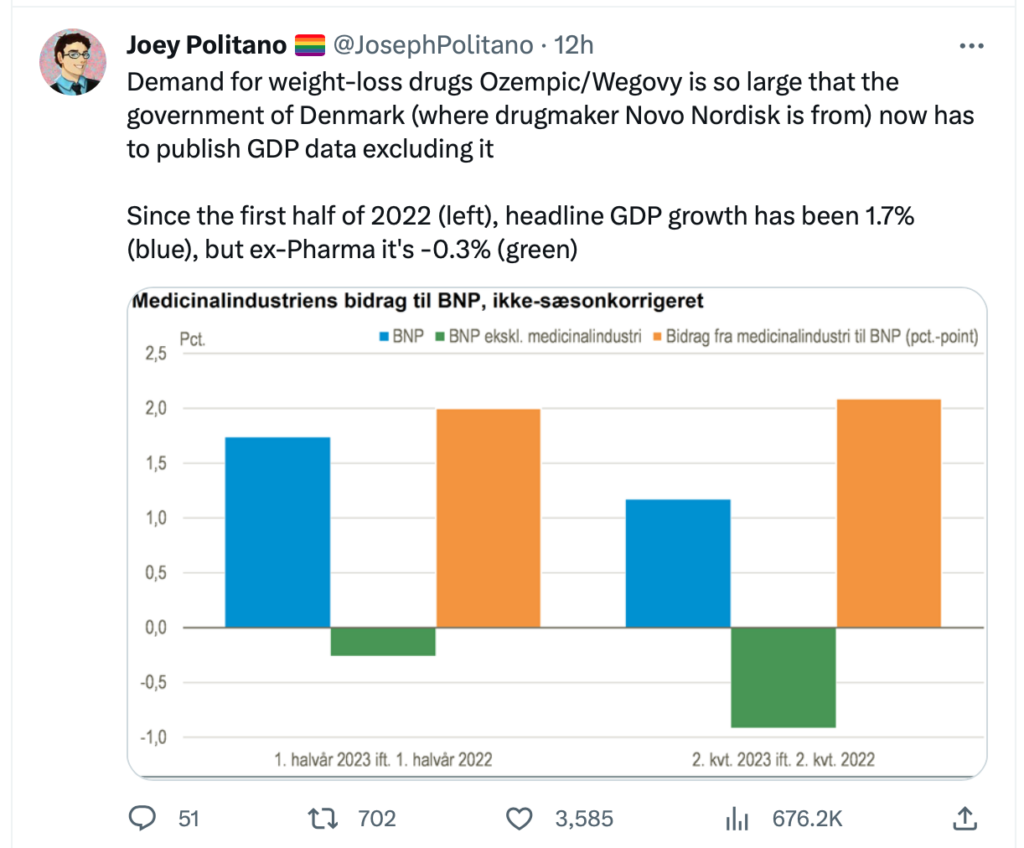 ---
9. Fidelity 401k Millionaires Save 17% of Pay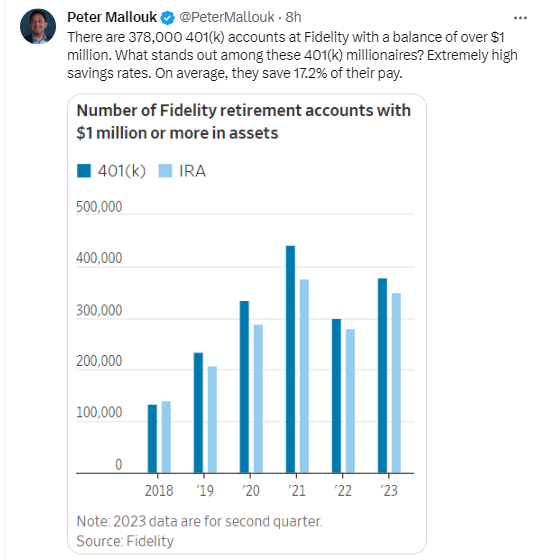 ---
10. American Happiness Ratings 1972-2018
Found at Irrelevant Investor Blog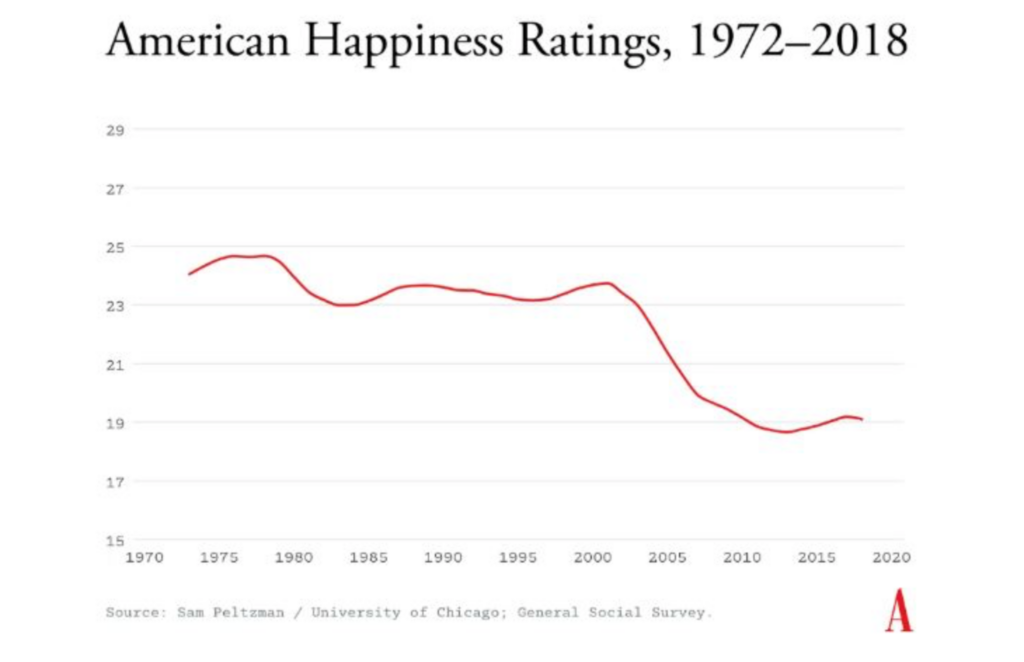 https://theirrelevantinvestor.com/2023/09/06/animal-spirits-the-market-cap-of-taylor-swift/