1. U.S. Importing More Goods from Mexico than China for First Time Since 2003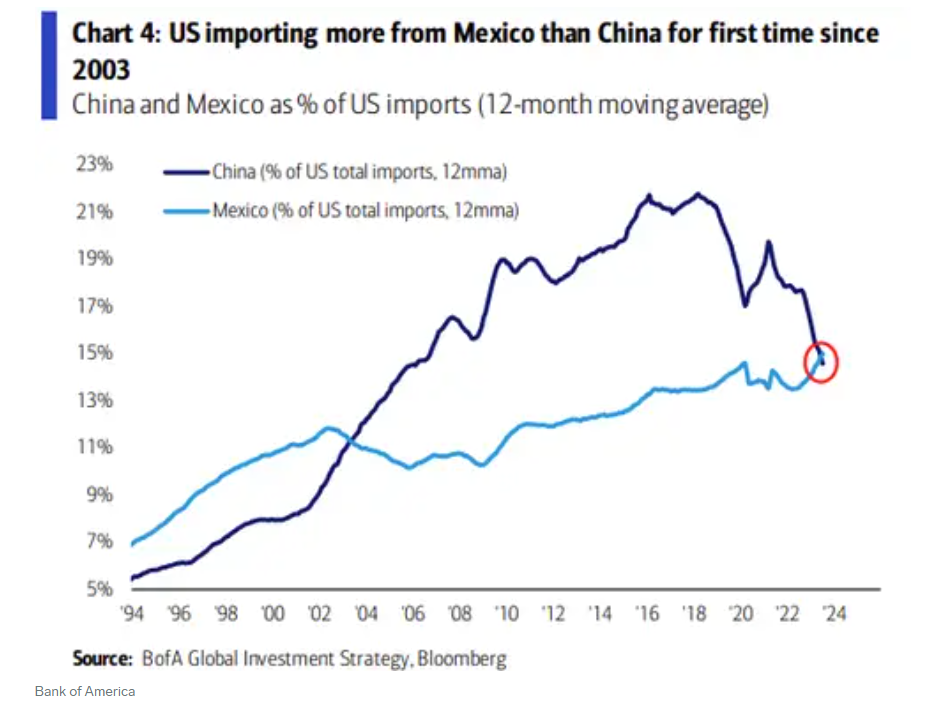 ---
2. Bonds Not Liking Rally in Energy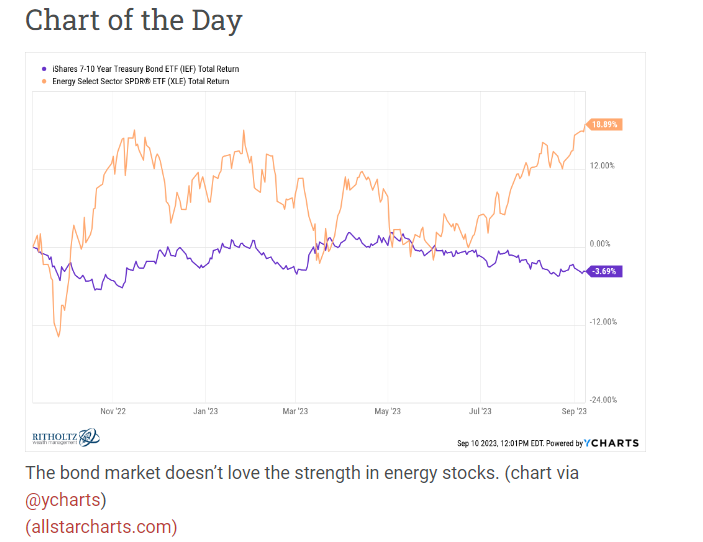 From Abnormal Returns Blog www.abnormalreturns.com
---
3. Apple vs. QQQ Chart…AAPL starting to underperform the QQQ's
AAPL stock 50day thru 200day to downside in chart vs. QQQ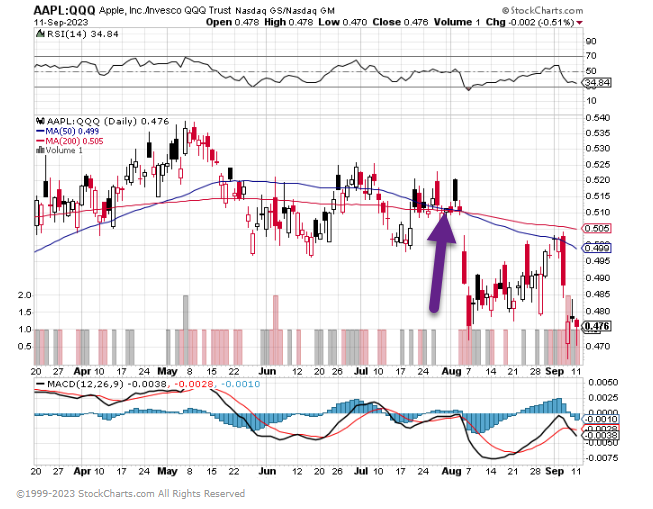 ---
4. Higher Rates Start to Squeeze Consumer
Bloomberg By Reade Pickert and Vildana Hajric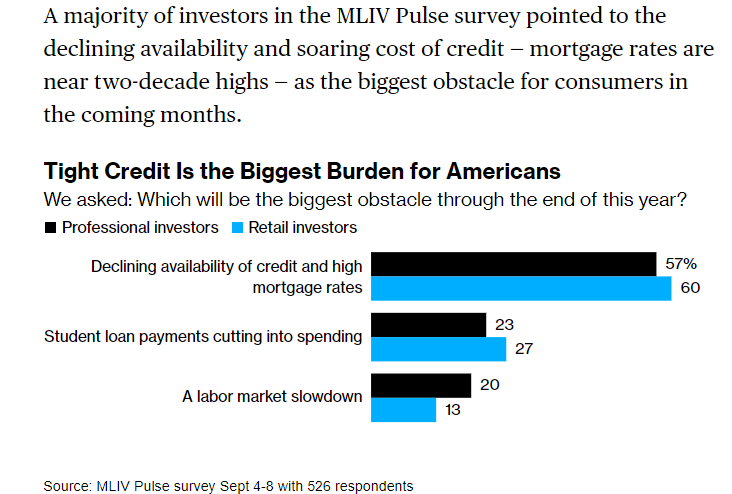 https://www.bloomberg.com/news/articles/2023-09-11/us-consumer-is-likely-to-start-cutting-back-hurting-economy-and-stocks?srnd=premium&sref=GGda9y2L
---
5. Another Alt Energy Chart….Orsted Wind Farm Stock -40% 2023…Breaks to New Lows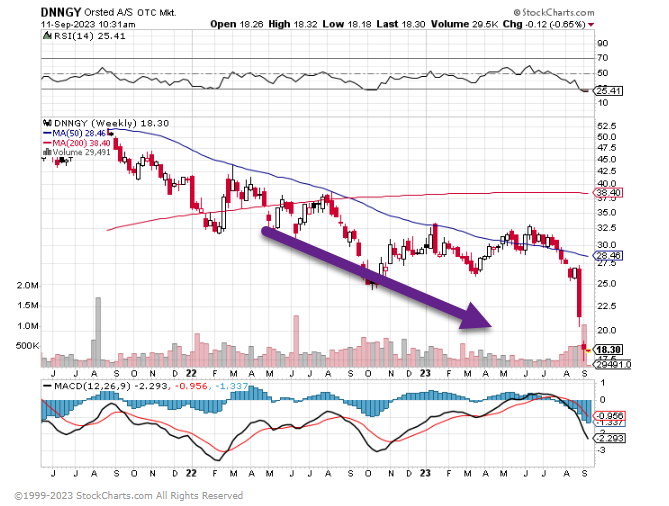 ---
6. Tesla Pricing Intra-Year 2023
Found at Irrelevant Investor Blog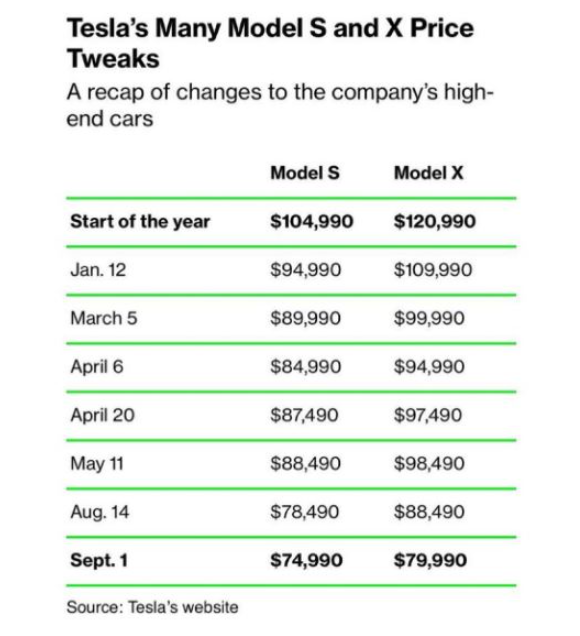 https://theirrelevantinvestor.com/2023/09/08/the-compound-and-friends-27/
---
7. Twitter (X)Employee Count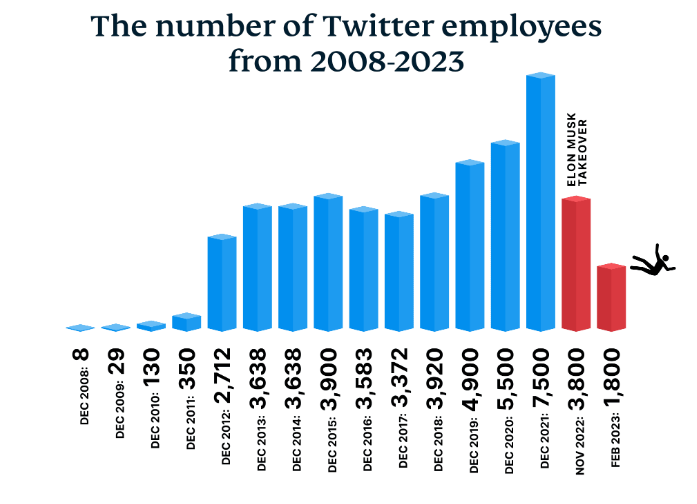 https://www.expressvpn.com/blog/twitter-in-numbers/
---
8. Country Garden China's Largest Property Developer has $100B Ghost Town in Malaysia
Forest City, a luxury estate in southern Malaysia, is one of the most controversial developments in the country's history. Six years into development, the $100 billion estate is already a ghost town. Marielle Descalsota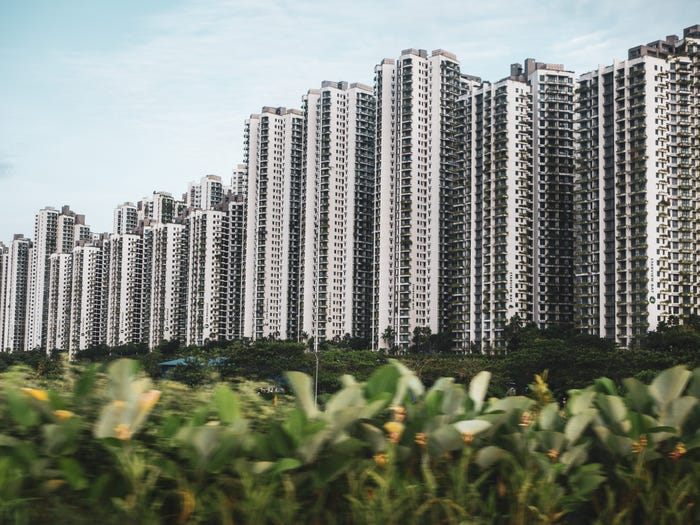 Forest City, Johor Bahru, Malaysia. Marielle Descalsota/Insider
The development is in Johor Bahru, Malaysia, just north of Singapore. It was built by Country Garden, China's largest property developer.
Forest City is huge: It spreads across 1,740 hectares, or four times the size of city-state Monaco. Around 700,000 people were initially expected to live in the estate.
But as of 2019, only around 500 people lived in the estate, according to a 2019 report by Foreign Policy. An expert who declined to be named for security reasons told me the estate's population has since grown to several thousand — which is still less than 5% of the expected number of residents.
Country Garden declined to comment on the number of residents in the development.
https://www.insider.com/ghost-town-malaysia-forest-city-china-developer-estate-photos-2022-6#forest-city-a-luxury-estate-in-southern-malaysia-is-one-of-the-most-controversial-developments-in-the-countrys-history-six-years-into-development-the-100-billion-estate-is-already-a-ghost-town-1
---
9. The State of Betting in the U.S.-USA TODAY….Is it me or the entire NFL is now Vegas?
Where in the United States is sports betting legal, and where can you place your wagers online? Check out our interactive map of the U.S. for updated legal news and recent state sports betting developments.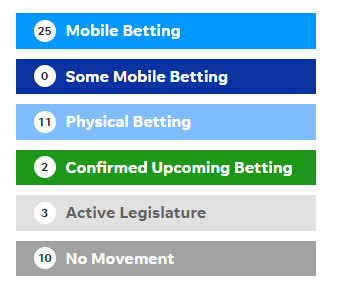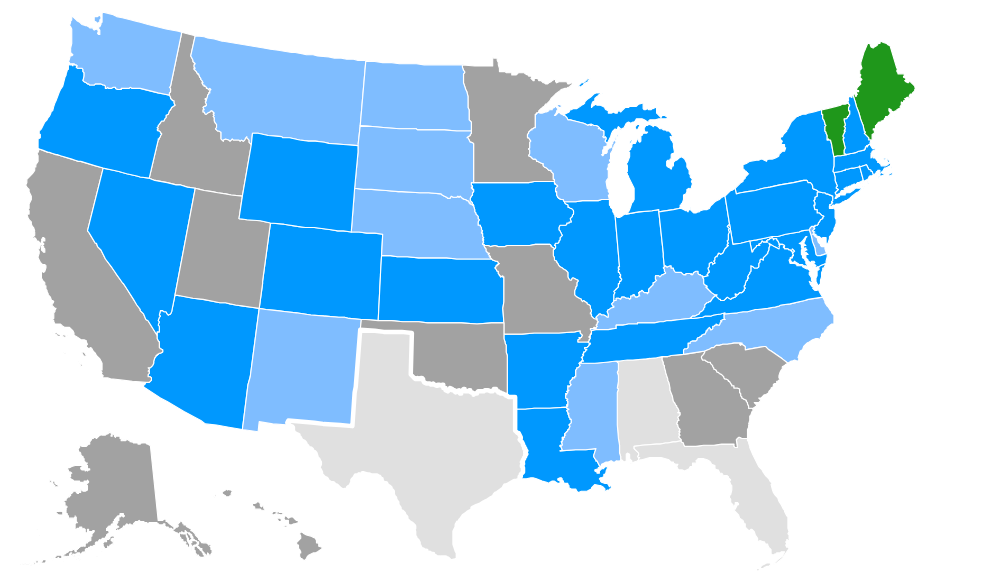 https://sportsdata.usatoday.com/legality-map
---
10. The Myth of American Decline…Prof G/Scott Galloway Blog
Read full story https://www.profgalloway.com/least-bad/