1. Americas Top 15 Retailers Vs. Amazon.
https://twitter.com/borrowed_ideas/status/1318369213535408128/photo/1
2. Zoom Now Worth More Than Exxon.
Chart of the Day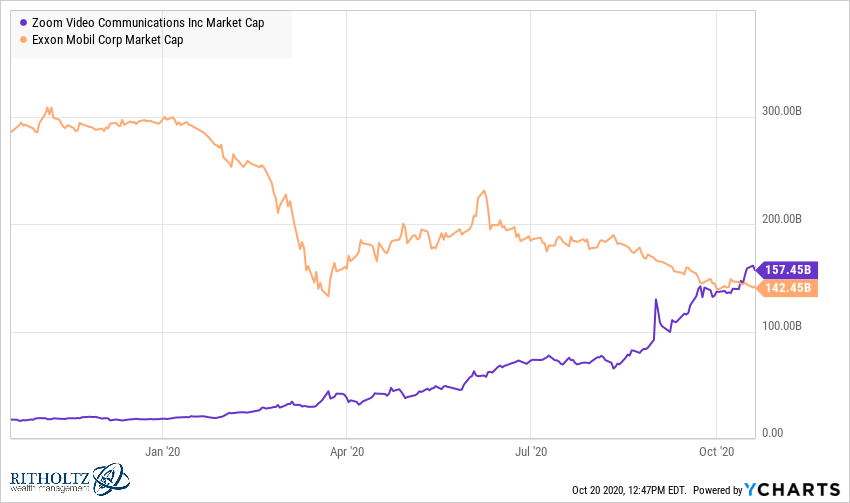 Zoom ($ZM) is now worth more than ExxonMobil ($XOM). (chart via @ycharts)
Found at Abnormal Returns www.abnormalreturns.com
3. Keeping Netflix in Perspective….200 Points Above May Lows.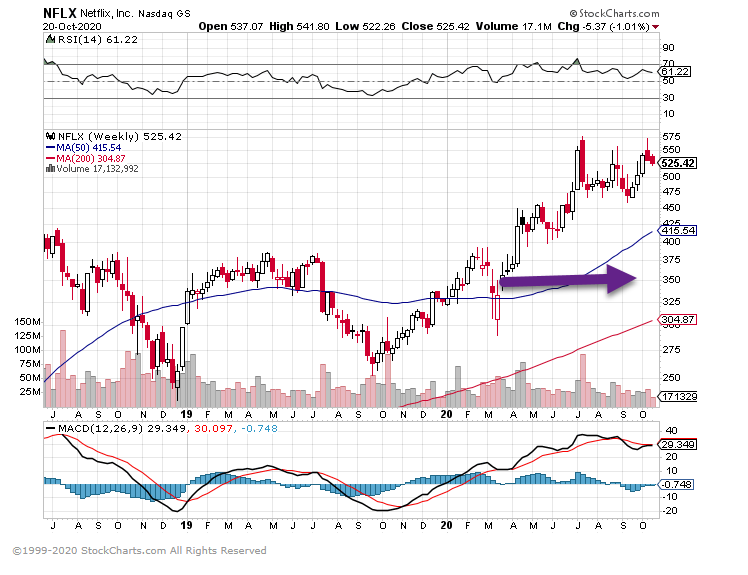 4. 990 Satellites Launched Per Year Going Forward…..400% increase
Space is Open for Business-Visualcapatalist
Right now, there are nearly 6,000 satellites circling our tiny planet. About 60% of those are defunct satellites—space junk—and roughly 40% are operational.
As highlighted in the chart above, The Union of Concerned Scientists (UCS), determined that 2,666 operational satellites circled the globe in April of 2020.
Over the coming decade, it's estimated by Euroconsult that 990 satellites will be launched every year. This means by 2028, there could be 15,000 satellites in the skies.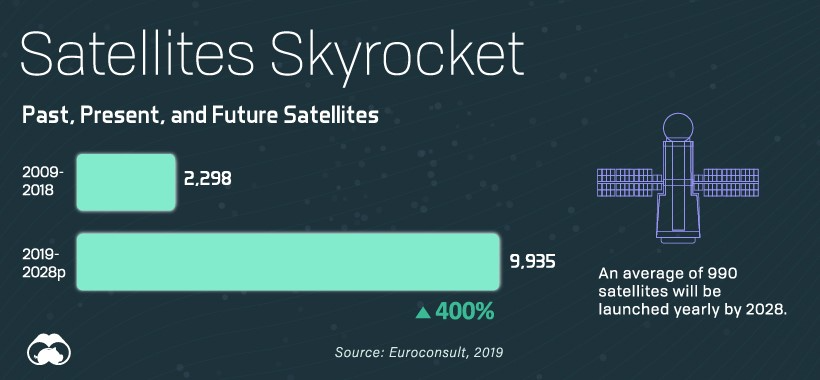 With SpaceX's planned Starlink constellation of 12,000 satellites and Amazon's proposed constellation in the works, the new space race continues its acceleration.
Let's take a closer look at who operates those satellites and how they apply their technology.
Technology with a Purpose
Humans have long used space for navigation. While sailors once relied on the stars, today we use satellites for GPS, navigation, and various other applications.
More than half of Earth's operational satellites are launched for commercial purposes. About 61% of those provide communications, including everything from satellite TV and Internet of Things (IoT) connectivity to global internet.
Commercial Satellites by Purpose
Number of Satellites
Communications
1007
Earth Observation
446
Navigation / GPS
97
Tech Demonstration & Development
87
Other
9
All Commercial Satellites
(including combination)
1646
Second to communications, 27% of commercial satellites have been launched for Earth Observation (EO) purposes, including environmental monitoring and border security.
Commercial satellites, however, can serve multiple purposes. One week, a satellite may be 'tasked' to image a contested border. It could later be tasked to monitor the reclamation of a mining site or even the aftermath of a natural disaster.
| | | |
| --- | --- | --- |
| Operational Satellites by Type | Number of Satellites | Percentage of Operational Satellites |
| Commercial | 1440 | 54% |
| Government | 436 | 16% |
| Military | 339 | 13% |
| Civil | 133 | 5% |
| Combination (Other) | 112 | 4% |
| Combination (Commercial) | 206 | 8% |
| | | |
| Defunct Satellites | 3200 | |
Visualizing All of Earth's Satellites: Who Owns Our Orbit?
5. History of Corporate Tax Collections as a % of GDP.
Cresset Capital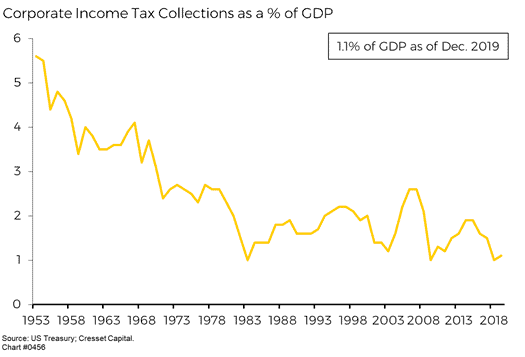 Sizing Up a Biden EconomyJACK ABLIN
https://cressetcapital.com/headline/sizing-up-a-biden-economy/
6. The Case(s) Against Big Tech
DEALBOOK NEWSLETTER
Partisan infighting may take pressure off the tech giants.
On Nov. 17 and 18, DealBook opens its doors to our first Online Summit. Join us as we welcome consequential newsmakers in business, policy and culture to explore the pivotal questions of the moment — and the future. Watch from anywhere in the world, free of charge. Register now.
Both sides want to rein in Big Tech — but how?
Republicans and Democrats agree that Big Tech has too much power. They also agree that something needs to be done about it. But they disagree on just about everything else, and as hearings are scheduled, subpoenas are issued and lawsuits are filed, partisan conflicts over the means could overshadow the ends.
Republicans are focused on censorship, arguing that platforms like Twitter and Facebook silence conservative voices. The Republican-controlled Senate Judiciary Committee is expected to vote this week on whether to subpoena Twitter's Jack Dorsey and Facebook's Mark Zuckerberg to testify about the "suppression" of information, after their platforms restricted the spread of an unverified New York Post article about Joe Biden. Amid the controversy, the F.C.C. chair, Ajit Pai, said he would move ahead with modifying Section 230, the law granting liability protection to tech companies over what appears on their platforms. Mr. Dorsey, Mr. Zuckerberg and Google's Sundar Pichai are due to testify before a Senate subcommittee about the law on Oct. 28.
Will a Republican focus on censorship temper Democrats' enthusiasm for action? Top Democrats yesterday dismissed censorship accusations as "baseless fantasy grievance" and questioned the timing of hearings and regulatory actions, despite the need for "reform that creates a structure for healthier online ecosystems."
Democrats want sweeping antitrust changes. The Justice Department is expected to file a long-awaited antitrust suit against Google this week, reportedly without support from Democratic attorneys general, who say the case is too limited. The sides also largely split along party lines in a recent House antitrust investigation into Big Tech, with the Democrat-led majority calling for more significant changes to antitrust law than key Republicans like Ken Buck.
Will the Democrats' expansive approach to antitrust enforcement turn off Republicans with narrower concerns? In the House, Mr. Buck and colleagues pushed for "targeted antitrust enforcement over onerous and burdensome regulation that kills industry innovation," a position that may harden as Europe threatens antitrust actions against the U.S. tech giants, who are likely to appeal for support from lawmakers as a matter of national pride.
Then there is the election. If Joe Biden wins, he has said he will be tough on Big Tech, but Silicon Valley's avid support of his running-mate, Kamala Harris, leads some to believe that his administration would be more moderate. His campaign has drawn support from the likes of tech stalwarts like the former Google chief Eric Schmidt, who hosted a fund-raiser last month, and major tech critics like Senator Elizabeth Warren, who will host a fund-raiser next week with a slate of speakers who share her views.
Today's DealBook newsletter was written by Andrew Ross Sorkin and Lauren Hirsch in New York, Ephrat Livni in Washington, and Michael J. de la Merced and Jason Karaian in London.
7. Average Home Sq. Ft. Growth vs. Shrinking Family Size.
No Sunk Costs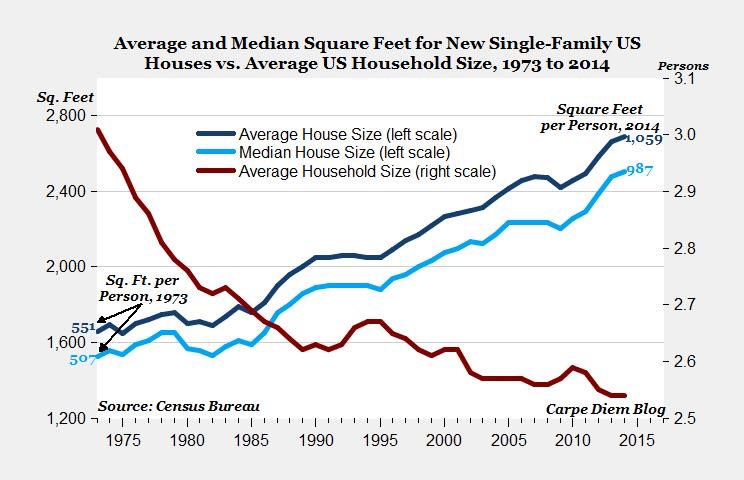 8. The Most Powerful Cocktail in Modern Financial History.
Alliance Bernstein
https://www.alliancebernstein.com/sites/library/resources/pdf/Q4-2020-Capital-Markets-Outlook-AllianceBernstein.pdf
9. 90% of Diamonds that Enter U.S. Pass Thru New York City.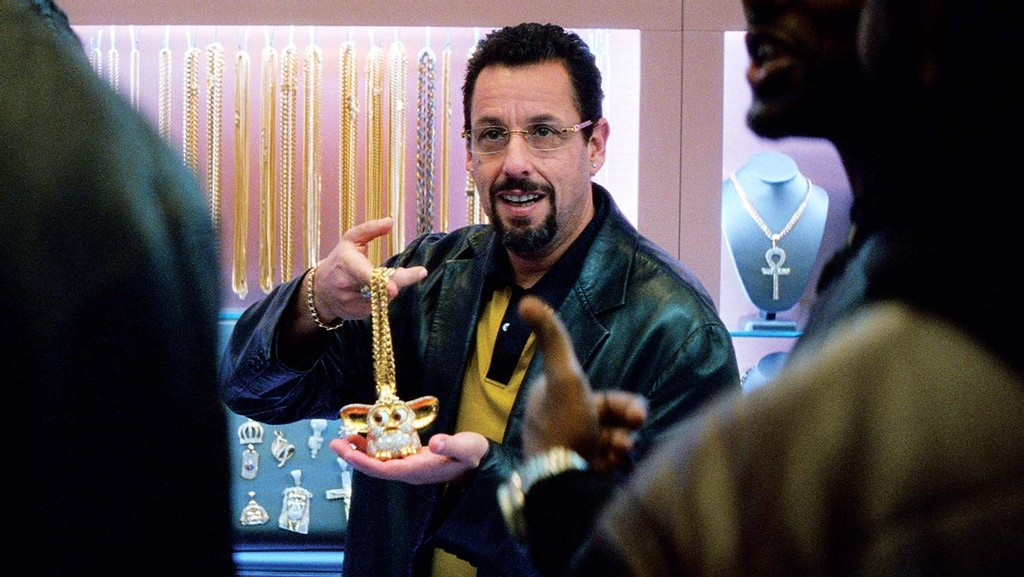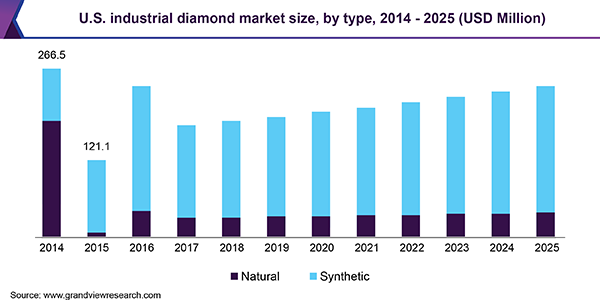 https://www.grandviewresearch.com/industry-analysis/diamond-market
10. The 10 Principles of Self-Made Billionaires
By Alex Charfen | May 30, 2016 | 12
Billionaires have something most of us don't.
But that's only because we haven't learned it yet.
I've spent a significant amount of time with billionaires. I've studied them extensively, and here's what I've discovered: Billionaires are billionaires because they all follow a set of unique perspectives, or principles, that help them persevere where others find challenges.
I call these 10 principles "The Billionaires' Success Framework."
Principle 1: Simplicity of Purpose
Billionaires are billionaires because when they went about building an empire, they were hyper-focused on a specific objective. All their effort and energy was dedicated to pursuing that clearly defined purpose. For example:
Henry Ford wanted to democratize the automobile—to make it available to everyone.
Bill Gates wanted to put a PC inside every home in America.
Steve Jobs wanted to put the power of a computer inside a phone (and make it painfully easy to use).
When we look at the whole of these goals, they seem massive, imposing, and yet they can all be stated in a single, easy-to-understand sentence.
Related: 4 Tips for Setting Powerful Goals
Principle 2: Simplicity of Plan
Billionaires are not known for having highly detailed, highly elaborate plans.
Herb Kelleher, founder of the legendary low-cost people-mover Southwest Airlines, didn't use complicated numbers or ingenious technical secrets to turn the airline industry on its head. His plan for Southwest followed three tenets:
Get the wheels up and get the wheels down.
Have fun.
Embrace being the "low-cost" airline.
These painfully simple tenets are the foundation of the most profitable airline in the history of the aviation industry. Keeping things simple helps all employees—not just key leaders—focus on the activities that will be most impactful to the success of the company.
Principle 3: Limit What You Tolerate
Billionaires limit what they tolerate—it sounds callous but it's actually brilliant.
Billionaires don't cultivate success from their wants; they extract it from the world by limiting what they'll tolerate.
They don't tolerate an absence of results.
They don't tolerate social pressures—they're willing to embrace the isolation, solitude and suffering it takes to build something truly great.
Billionaires are the 1 percent of people who tolerate what 99 percent of us avoid, and generally avoid what 99 percent of us tolerate. They are constantly optimizing their lives. They are asking themselves on a daily basis, Where's the operational drag in my life? What can I get rid of today to make tomorrow better?
Billionaires identify and purge without hesitation—that's why they're creating the greatest outcomes in the world.
Principle 4: Absolute Reliance on People
Billionaires don't just occasionally lean on other people; they absolutely rely on them to make it through each day. From personal assistants to the members of the board, billionaires cultivate fantastic professional relationships so they can rely on them when they need it most.
Here's why: No single individual could create the leverage and momentum necessary to create billions of dollars in value. It's the billionaire who asks for and offers protection and support, because they know that entrepreneurs accomplish almost nothing alone, and we all move forward faster together.
Principle 5: Absolute Dedication to People
Due, in part, to their reliance on other people, billionaires are also obsessively dedicated to people; this includes customers and investors, but especially employees and their close teams.
This kind of obsession can manifest itself in a variety of ways—some billionaires are obsessed with creating the absolutely perfect product, some are obsessed with spreading success and wealth throughout the world. But it's all ultimately about people.
Bill Gates, feared early in his career for his fierce temper, learned to become a strong and valued mentor for top leaders at Microsoft.
Warren Buffett created one of the greatest fortunes and business empires in history, but only after he recognized the need to develop great leaders and keep them close.
And when it comes to the people who create leverage for billionaires, this dedication is absolute and unshakable. The important people in a billionaire's life—from founding partners to their assistants—are always taken care of and usually asked to stay involved in their lives for a long time.
Related: 8 Traits of Healthy Relationships
Principle 6: Rely on Communications Systems
Everyone knows that for your business to succeed, clear communication is essential. But over the years, I've had the chance to meet with many successful entrepreneurs and most of them share a surprising trait: They have trouble communicating. In fact, billionaires, the most successful entrepreneurs, tend to have the greatest difficulty.
But they succeed because they rely exclusively on communications systems, not their own communications skills. All billionaires create ways to accurately track progress, measure results and optimize performance. They understand the importance of being able to gain perspective through context, and they use systematic communication methods that are consistent and reliable.
By doing this, they can fill in the gaps where their own abilities are lacking, and create momentum.
Principle 7: Require Push Communications
I can't state this clearly enough: Billionaires require push communications.
They don't wait around for someone to communicate with them. They don't go around seeking the information they need, researching their answers for hours. Billionaires expect their information to be curated, concise and delivered directly to them without having to ask. This is what they require from their teams.
People who are worth billions didn't get that way by miring themselves with insignificant or impertinent information—they know exactly what they need to see and when they need to see it. The people who are responsible for creating momentum in a billionaire's world are required to communicate this information without being asked. They are proactively pushing key information to the top of the to-do pile each and every day so the billionaire knows where to invest his time, energy, etc.
Principle 8: Be Intentional With What You Consume
Consumption in the absence of intention is waste.
Billionaires are incredibly intentional with their consumption of resources, and no resource is more thoughtfully consumed than information. Typically the information they need is relevant to a highly specific issue or decision. If there isn't a need, billionaires tend to ignore the information.
If information isn't moving you forward to where you want to be, it's bogging you down. Billionaires know this, and you should, too.
Principle 9: Make Decisions Based on Data and Narrative
Billionaires don't gamble—they make their decisions based on a blend of data and narrative. Why? Because they know the value of dual perspectives—one rooted in numbers and the other rooted in people.
If they relied solely on data, then a single mistake—a fudged number, an incorrectly recorded data point—could dramatically skew their ability to make the right decision. If they relied solely on narrative, their reasoning would be subject to swings in popularity or sentiment, and they'd be making decisions without anything objective backing it up.
Only by analyzing the data and having in-depth conversations with the right people can billionaires grasp enough of the picture to make a quality decision.
Principle 10: Be Proactively Transparent
Many people think of transparency as being a willingness to answer questions. But what separates billionaires from most people is their ability to be proactively transparent.
Billionaires proactively communicate with intention to avoid misunderstandings and eliminate any type of drag on their organization. They know that vague goals and an unclear purpose can stop momentum in its tracks, so they don't wait for people to approach them with questions. They understand the importance of actively showing up and sharing what they need with the people around them.
Proactive transparency is vital because it ensures that teams understand outcomes and remain on the same page. It also increases confidence in leadership by eliminating any hint that something is being held back. A lack of transparency only increases pressure and noise for billionaires, and makes it difficult to create the outcomes they want.
No matter the experience or business size, the self-made billionaire's framework includes lessons all entrepreneurs can integrate to build high-growth businesses… and build businesses around themselves.
Related: Are Entrepreneurs Born or Made?
Disclosure
Lansing Street Advisors is a registered investment adviser with the State of Pennsylvania..
To the extent that content includes references to securities, those references do not constitute an offer or solicitation to buy, sell or hold such security as information is provided for educational purposes only. Articles should not be considered investment advice and the information contain within should not be relied upon in assessing whether or not to invest in any securities or asset classes mentioned. Articles have been prepared without regard to the individual financial circumstances and objectives of persons who receive it. Securities discussed may not be suitable for all investors. Please keep in mind that a company's past financial performance, including the performance of its share price, does not guarantee future results.
Material compiled by Lansing Street Advisors is based on publicly available data at the time of compilation. Lansing Street Advisors makes no warranties or representation of any kind relating to the accuracy, completeness or timeliness of the data and shall not have liability for any damages of any kind relating to the use such data.
Material for market review represents an assessment of the market environment at a specific point in time and is not intended to be a forecast of future events, or a guarantee of future results.
Indices that may be included herein are unmanaged indices and one cannot directly invest in an index. Index returns do not reflect the impact of any management fees, transaction costs or expenses. The index information included herein is for illustrative purposes only