1. Highest Voter Turnout Since 1900
https://twitter.com/bpmehlman/status/1323950208477265921/photo/1
2. Energy Sector at Lowest Point Relative to S&P Since 1931
The sector is now at its lowest point relative to the S&P 500 since 1931, according to Oppenheimer head of technical analysis Ari Wald.
Over the past 20 years, for example, the S&P 500 has risen more than 130% while the XLE energy ETF has fallen 3%.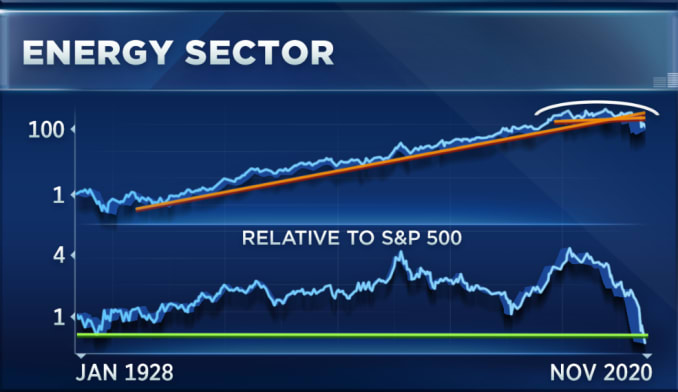 3. An $11 trillion global hydrogen energy boom is coming. Here's what could trigger it
KEY POINTS
· Storing fuel in salt caverns isn't new, but hydrogen's growing role in decarbonization has revitalized interest in the concept.
· The Advanced Clean Energy Storage project in Utah aims to build the world's largest storage facility for 1,000 megawatts of clean power, partly by putting hydrogen into underground salt caverns.
· The concept is quickly gaining momentum in Europe.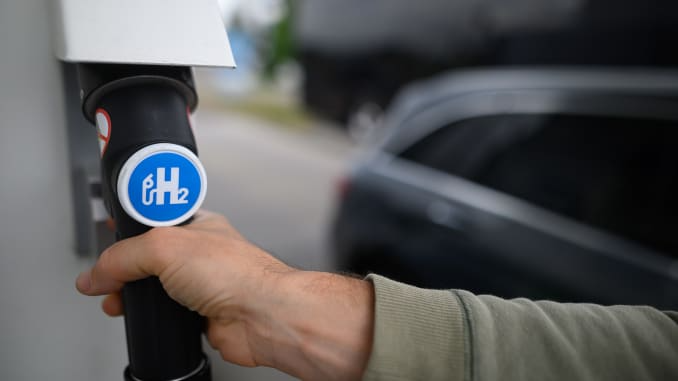 Sebastian Gollnow | picture alliance | Getty Images
Some 130 miles south of Salt Lake City, engineers are working on what will become a giant cavity in the ground. It's a geological formation known as a salt dome, a column of salt surrounded by sedimentary layers, and when it's filled with hydrogen, it could become one of the largest renewable energy reservoirs in the world.
The historic wildfires that devastated California this year have highlighted concerns about climate change and how to make our society sustainable. The state aims to source all its power needs from clean, renewable energy by 2045, and Gov. Gavin Newsom recently said sales of new gas-powered passenger cars and trucks will end by 2035. Under a roadmap approved by the state regulator, California will need nearly 25 gigawatts in new renewable capacity, including some 8,900 megawatts of storage, by 2030. The Utah project could help meet those targets.
The Advanced Clean Energy Storage (ACES) project aims to build a storage facility for 1,000 megawatts of clean power, partly by putting hydrogen into underground salt caverns. Last year, Mitsubishi Hitachi Power Systems (MHPS), a maker of gas turbines, and Magnum Development, which owns salt caverns for liquid fuel storage, announced the project will combine technologies such as renewable hydrogen, solid-oxide fuel cells, and compressed air energy storage. The storage facility would initially have enough energy to power 150,000 households for one year. Scheduled to be operational by 2025, the first phase of the ACES project will provide 150,000 MWh of renewable power storage capacity, nearly 150 times the current U.S. installed lithium-ion battery storage base, according to MHPS.
The project will also help address a problem with renewable energy production: fossil-based energy must be used immediately because grids lack storage capacity, which can mean curtailment of renewables in times of low demand. Having large-scale renewable energy reserves on tap can accelerate the shift to clean power. If former Vice President Joe Biden is elected president next month, he may funnel up to $1.7 trillion over 10 years into measures to boost renewables and accelerate the adoption of electric vehicles.
Green hydrogen is hydrogen produced with renewable power and zero emissions. With the cost of renewables like solar power falling, green hydrogen is being touted as one part of the energy mix that will lead toward decarbonization, with applications ranging from consumer and industrial power supplies to transportation and spaceflight. By 2050, U.S. demand for hydrogen could jump to 22 million to 41 million metric tons per year, up from 10 million today, according to a study released this month by the U.S. Department of Energy's National Renewable Energy Laboratory.
https://www.cnbc.com/2020/11/01/how-salt-caverns-may-trigger-11-trillion-hydrogen-energy-boom-.html
4. Clean Vs. Broad Energy 5 Year Chart
Callum Thomas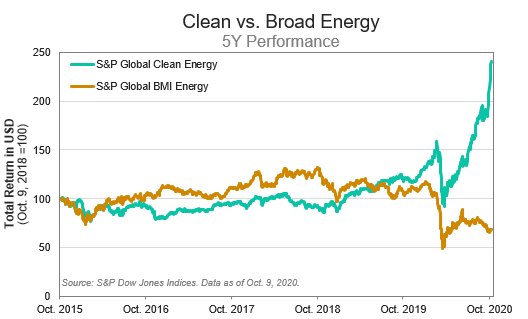 https://twitter.com/Callum_Thomas/status/1322613282725863424/photo/1
5. Covid Impact on Various Sectors of Real Estate
Wu Guowei Jack, CFA – Director of Content, APAC at CAIA Association
ASSESSING THE IMPACT OF COVID-19 ACROSS REAL ESTATE SECTORS-https://www.allaboutalpha.com/blog/2020/11/01/assessing-the-impact-of-covid-19-across-real-estate-sectors/
Found at Abnormal Returns Blog www.abnormalreturns.com
6. Consumer and S&P Categories Most Negatively Impacted by Covid.
Edward Jones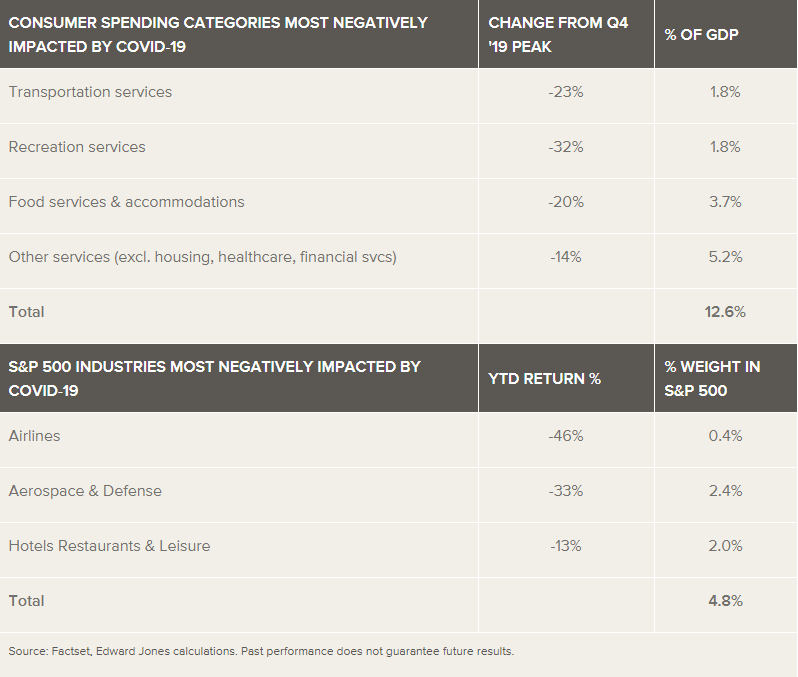 https://www.edwardjones.com/market-news-guidance/recent-news/weekly-recap.html
7. Increasingly negative evaluations of China across advanced economies-Pew Research
Views of China have grown more negative in recent years across many advanced economies, and unfavorable opinion has soared over the past year, a new 14-country Pew Research Center survey shows. Today, a majority in each of the surveyed countries has an unfavorable opinion of China. And in Australia, the United Kingdom, Germany, the Netherlands, Sweden, the United States, South Korea, Spain and Canada, negative views have reached their highest points since the Center began polling on this topic more than a decade ago.
Negative views of China increased most in Australia, where 81% now say they see the country unfavorably, up 24 percentage points since last year. In the UK, around three-quarters now see the country in a negative light – up 19 points. And, in the U.S., negative views of China have increased nearly 20 percentage points since President Donald Trump took office, rising 13 points since just last year.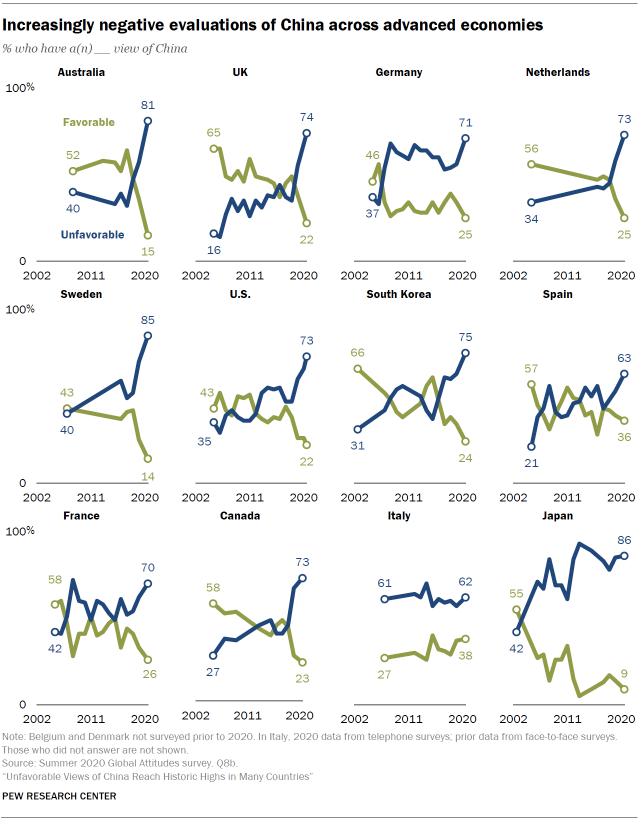 8. Survey 9 Million + Workers Expect to Work 10+ Hours Per Week at Home Post Covid.
https://www.linkedin.com/in/johnburns7/
9. After 50..Number 1 for Health is Sleep
Shark Tank': Mark Cuban invested 6 figures in a company that turned just $2,500 into $490,000 in sales in 16 months
The founders of Hug Sleep pitch investors on ABC's "Shark Tank."
Matt Mundt and Angie Kupper, co-founders of Hug Sleep, had all five "Shark Tank" investors in a bidding war during Friday's episode of the show.
The husband-and-wife duo from Milwaukee, Wisconsin, started Hug Sleep, a company that sells an adult swaddle called the Sleep Pod, with $2,500 they had in savings. In just 16 months, they generated $490,000 in sales.
″[The] Sleep Pod uses a four-way stretch material that wraps around your entire body," Mundt told the Sharks. "As this fabric stretches, it wants to compress, providing a gentle, calming pressure, helping you to relax and fall asleep. It truly simulates the feeling of being hugged."
At the bottom of the swaddle, there is an opening for those who prefer to leave one leg out while they sleep for temperature regulation.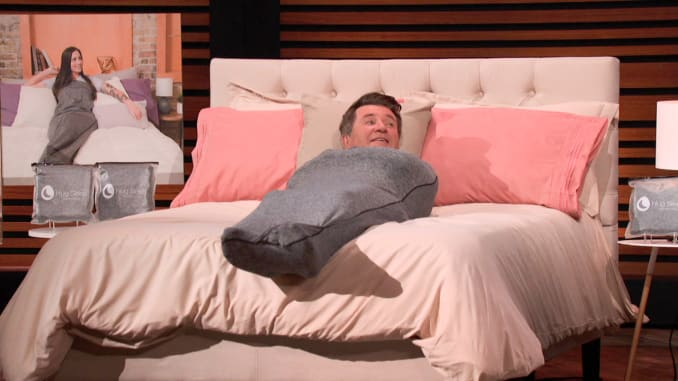 Shark Robert Herjavec trying on the Sleep Pod.
Mundt and Kupper were inspired to create the Sleep Pod after noticing a growing interest in weighted blankets. The couple appreciated their own blanket's calming effect, but felt it was too heavy and difficult to wash.
They decided to create something lighter. Rather than using weight to create pressure, Mundt, a mechanical engineer, wanted to use compression, he said during the episode.
Don't miss: Chase Sapphire Preferred is offering a massive 80,000-point bonus for a limited time
"When [Mundt] told me this idea, I was already familiar with deep touch pressure therapy, [which is] gentle, but firm pressure applied to the body that triggers relaxation," said Kupper, a therapist who specializes in treating anxiety.
"There are a lot of people suffering from anxiety, sleeplessness. We're not getting a lot of hugs," she added.
When trying the Sleep Pod on, Shark Robert Herjavec was pleasantly surprised. "It's actually really soothing," he said. "It was very comforting."
"It's silky-soft feeling," Shark Lori Greiner added. "Very stretchy."
Mundt and Kupper asked the Sharks for a $150,000 investment in exchange for 10% of their company. "We did bootstrap this company with $2,500. That is all we put in, and we were profitable on the first week or two of selling," Kupper said. Their net profit is "usually about 41% of topline sales," Mundt added.
Hug Sleep's sales are primarily direct-to-consumer through their website and Amazon.
All of the Sharks were impressed and each began presenting Mundt and Kupper with investment offers. But before the couple accepted any offers, Kupper made it clear that she wanted to partner with a Shark who truly wanted to help those struggling with anxiety and sleeplessness.
"I personally benefit from the Sleep Pod because one of my best memories from childhood was being tucked in by my mom every night," Kupper said. "The reason I went into psychology was because I lost my mom to suicide when I was 17. Through all of that pain, I found a passion for helping other people, and I am dedicated to helping kids. But there are adults out there who need help too."
Kupper's story struck a nerve with Cuban. "I've got people in my household, in my family, that have sensory issues. That's why it's very close to me," he explained. "I'll make you two offers: One will be just what you asked for, $150,000 for 10%. And the one I prefer is $300,000 for 20%, so that way, we're closer partners."
Every Shark matched Cuban's offer, starting a bidding war. As the Sharks each tried to get the deal, Mundt asked if any of them would go in on an offer together. Cuban immediately asked Greiner to join him, and the couple accepted their offer of $300,000 in exchange for 20% equity.
"2020 has been a scary time, and I think Sleep Pod is going to help a lot of people," Mundt said.
Disclosure: CNBC owns the exclusive off-network cable rights to "Shark Tank."
10. Turn Weakness Into Strength-Deliberate Practice
Improvement comes from challenging yourself
November 01, 2020 | Grit, Kindness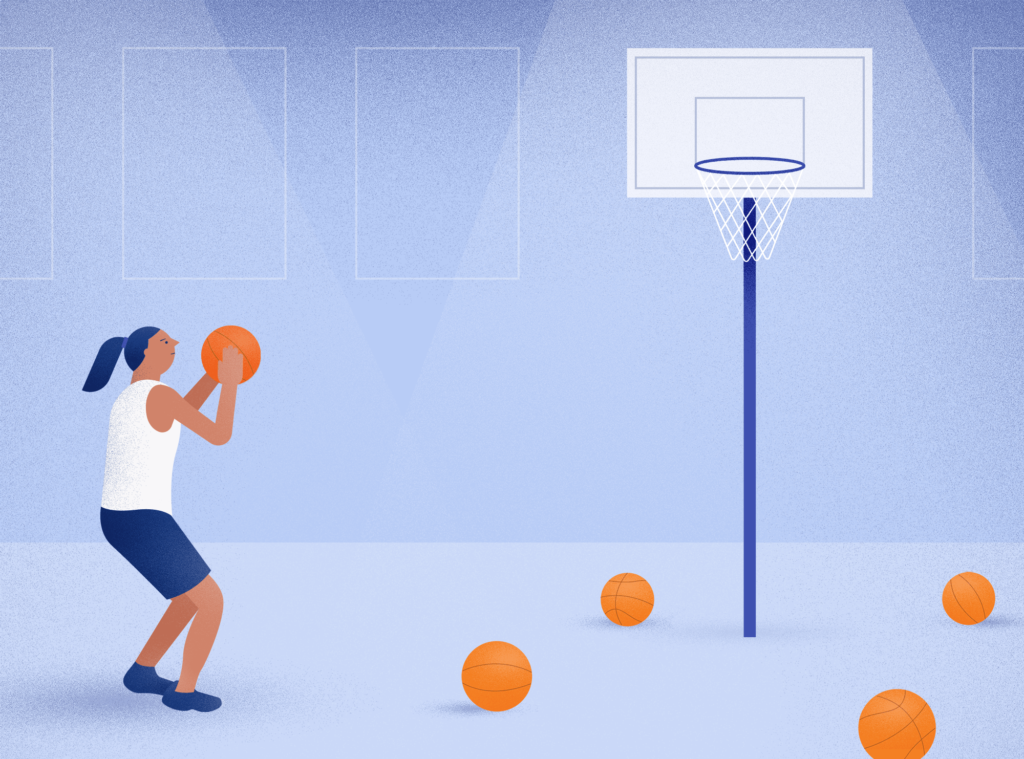 This week, I've asked my friend Lauren Eskreis-Winkler to share her tip of the week.
A few months ago, Anders Ericsson passed away. Anders discovered that the secret to world-class excellence isn't talent—it's practicing in a specific way that he called "deliberate practice."
In meticulous studies of chess, music, sports, and a range of other fields, Anders found that the willingness to engage in deliberate practice distinguishes the truly great from the merely good. Deliberate practice entails working with a coach or teacher to set specific challenging goals for improvement, concentrating completely while practicing, receiving immediate feedback, and then repeating the cycle again and again.
When I first stumbled onto Anders's work, I began to wonder what magic might ensue if students learned the scientific truth that deliberate practice, independent of talent, could raise everything from a trigonometry grade to a free throw percentage. What if students knew that working toward challenging goals was bound to make them frustrated, but that frustration was often a positive sign that they were on the path to improvement?
As a second-year graduate student, I shared these ideas with Anders. I had barely a foothold in the discipline, but Anders didn't care. He was so enthusiastic. Who would have guessed that a distinguished Swedish gentleman with a snow-white beard, one of the most celebrated psychologists of the last century, would use more exclamation points in his emails than my teenage summer interns? "Thank you for your email!!!!!" was his signature opener.
Buoyed by his encouragement, I developed lessons to teach schoolchildren to practice like little experts. Students learned that frustration while studying, which so many people reflexively avoid, is a signal that can mean "you are working on your weaknesses…. When you practice and everything goes perfectly, it may feel good, but it's probably a sign that you're not challenging yourself."
These lessons motivated students to practice deliberately. They also raised objectively measured achievement, especially among weaker students. Students who learned about deliberate practice earned higher grades the following marking period.
In no small measure, Anders changed humanity's understanding of achievement. But that's not what I thought of when I heard about his passing. I thought of his humility and his kindness. He was always so genuinely interested in what the youngest person in the room had to say.
Do encourage kids to aim high. Show them that you practice things you can't yet do. Say aloud, "This is so frustrating because I'm challenging myself."
Don't settle for high achievement. As I was reminded by the guru on expertise himself, achievements matter, but how you treat others matters so much more.
With gratitude for a real expert,
Lauren
Lauren Eskreis-Winkler is a postdoctoral fellow at the Booth School of Business at the University of Chicago, where she researches motivation and achievement.
Disclosure
Lansing Street Advisors is a registered investment adviser with the State of Pennsylvania..
To the extent that content includes references to securities, those references do not constitute an offer or solicitation to buy, sell or hold such security as information is provided for educational purposes only. Articles should not be considered investment advice and the information contain within should not be relied upon in assessing whether or not to invest in any securities or asset classes mentioned. Articles have been prepared without regard to the individual financial circumstances and objectives of persons who receive it. Securities discussed may not be suitable for all investors. Please keep in mind that a company's past financial performance, including the performance of its share price, does not guarantee future results.
Material compiled by Lansing Street Advisors is based on publicly available data at the time of compilation. Lansing Street Advisors makes no warranties or representation of any kind relating to the accuracy, completeness or timeliness of the data and shall not have liability for any damages of any kind relating to the use such data.
Material for market review represents an assessment of the market environment at a specific point in time and is not intended to be a forecast of future events, or a guarantee of future results.
Indices that may be included herein are unmanaged indices and one cannot directly invest in an index. Index returns do not reflect the impact of any management fees, transaction costs or expenses. The index information included herein is for illustrative purposes only.