1. SMH Semiconductor Chart Hits New Highs…. Bi-Partisan Legislation Passes Congress of the Creating Helpful Incentives to Produce Semiconductors for America Act (CHIPS for America Act)
SMH-Semiconductor ETF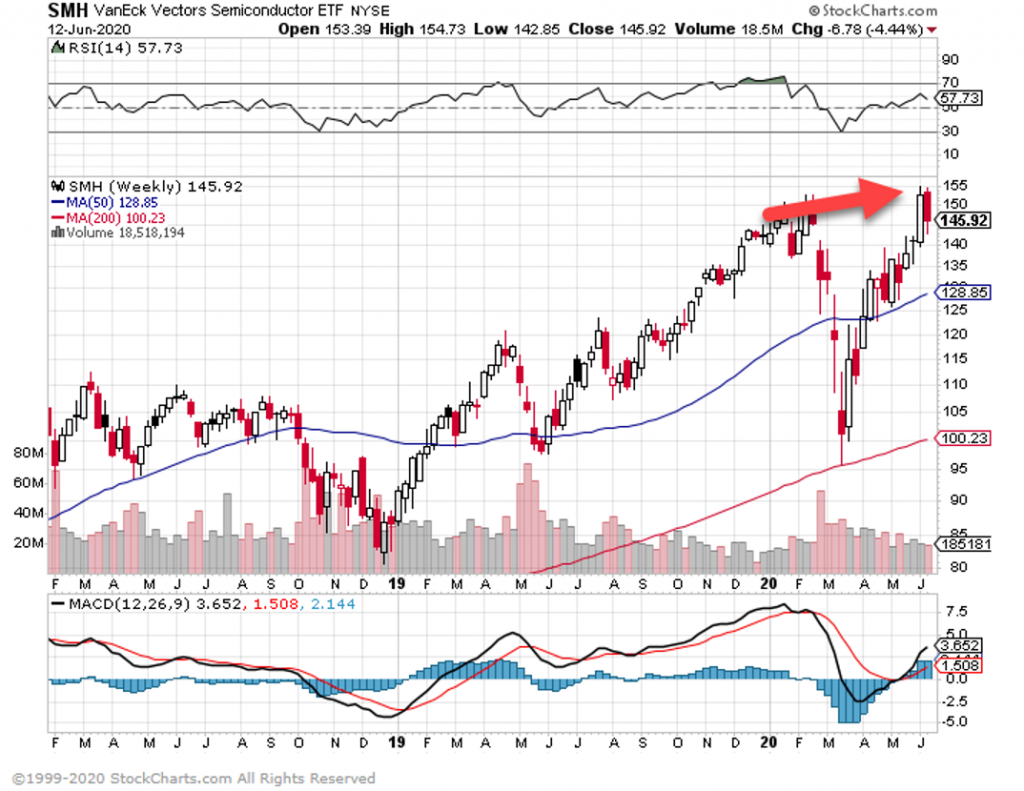 CHIPS for America Act Would Strengthen U.S. Semiconductor Manufacturing, Innovation
Wednesday, Jun 10, 2020, 4:58pm
by Semiconductor Industry Association
---
New bipartisan legislation, introduced in the Senate by Sens. Cornyn (R-Texas), Warner (D-Va.), Risch (R-Idaho), Sinema (D-Ariz.), and Rubio (R-Fla.) and in the House by Reps. Matsui (D-Calif.) and McCaul (R-Texas), would counter competing nations' massive government incentives and strengthen U.S. economy, national security
WASHINGTON—June 10, 2020—The Semiconductor Industry Association (SIA) today applauded the introduction in Congress of the Creating Helpful Incentives to Produce Semiconductors for America Act (CHIPS for America Act), bipartisan legislation that would invest tens of billions of dollars in semiconductor manufacturing incentives and research initiatives over the next 5-10 years to strengthen and sustain American leadership in chip technology, which is essential to our country's economy and national security. The bill was introduced today by Sens. John Cornyn (R-Texas), Mark Warner (D-Va.), Jim Risch (R-Idaho), Kyrsten Sinema (D-Ariz.), and Marco Rubio (R-Fla.) in the Senate, and a House version is slated to be introduced Thursday by Reps. Michael McCaul (R-Texas) and Doris Matsui (D-Calif.).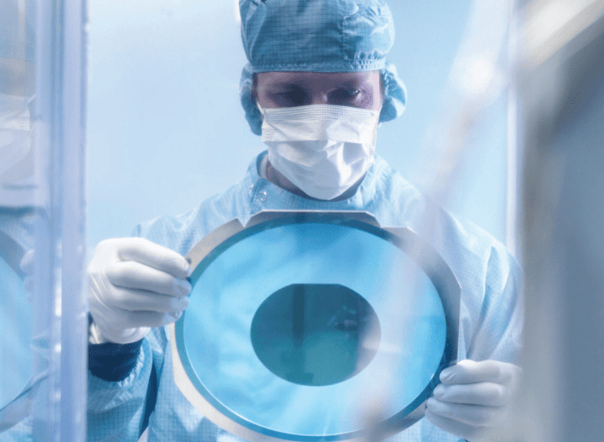 "Semiconductors were invented in America and U.S. companies still lead the world in chip technology today, but as a result of substantial government investments from global competitors, the U.S today accounts for only 12 percent of global semiconductor manufacturing capacity," said Keith Jackson, President, CEO, and Director of ON Semiconductor and 2020 SIA chair. "The CHIPS for America Act would help our country rise to this challenge, invest in semiconductor manufacturing and research, and remain the world leader in chip technology, which is strategically important to our economy and national security. We applaud the bipartisan group of leaders in Congress for introducing this bill and urge Congress to pass bipartisan legislation that strengthens U.S. semiconductor manufacturing and research."
The U.S. currently maintains a stable chip manufacturing footprint, but the trend lines are concerning. There are commercial fabs in 18 states, and semiconductors rank as our nation's fifth-largest export. However, significant semiconductor manufacturing incentives have been put in place by other countries, and U.S. semiconductor manufacturing growth lags behind these countries due largely to a lack of federal incentives.
The CHIPS for America Act includes a range of federal investments to advance U.S. semiconductor manufacturing, including $10 billion for a new federal grant program that would incentivize new domestic semiconductor manufacturing facilities. The bill also includes a refundable investment tax credit for the purchase of new semiconductor manufacturing equipment and other facility investments.
Research is critical to advancing semiconductor innovation in the U.S. American semiconductor design and manufacturing companies invest approximately one-fifth of revenue in R&D, almost $40 billion in 2019, representing the second-highest rate of research investment of any industry. Federal government investment in semiconductor research, however, is only a small fraction of total semiconductor R&D in the U.S. and has been relatively flat as a share of GDP for many years. Meanwhile, China and others are increasing their government research investments.
The CHIPS for America Act would make significant federal investments at the Department of Defense, the National Science Foundation, and the Department of Energy to promote semiconductor research and drive chip technology breakthroughs. The bill would establish a National Semiconductor Technology Center to conduct research and prototyping of advanced chips, as well as create a center on advanced semiconductor packaging. These investments are needed to enable U.S. companies to maintain their technological edge in semiconductor materials, process technology, architectures, designs, and applications.
"As global competitors invest big to attract advanced semiconductor manufacturing to their shores, the U.S. must get in the game and make our country a more competitive place to produce this strategically important technology," said John Neuffer, President and CEO of the Semiconductor Industry Association. "We commend the bipartisan original cosponsors in both the Senate and House for their leadership in introducing this bold, timely legislation and urge Congress to move forward on a bipartisan basis to strengthen the bill and bolster domestic semiconductor manufacturing and research."
2. Robotics Movement into Restaurant Business Will Be Fast Forwarded.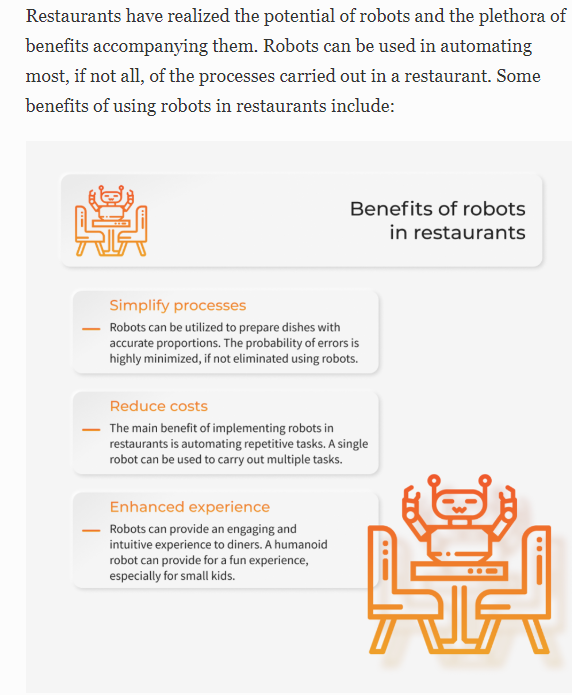 FORBES –Bon Appétit! Robotic Restaurants Are The Future-Naveen JoshiContributorCOGNITIVE WORLD
https://www.forbes.com/sites/cognitiveworld/2020/02/03/bon-apptit-robotic-restaurants-are-the-future/#575ca8d22136
ROBO ETF Chart Hit New Highs in Rally.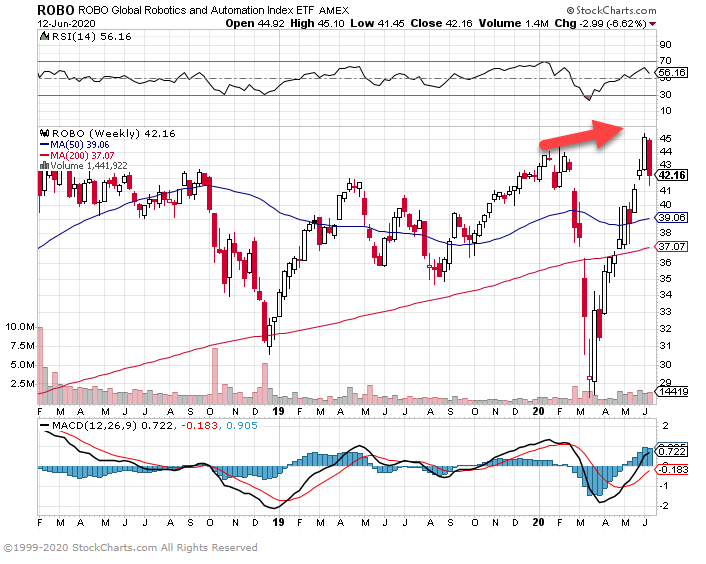 3. Electric Dominating Global Auto Maker Market Cap-Bespoke
In today's Chart of the Day, we detailed Tesla's (TSLA) rise above $1,000 and what other stocks like Google (GOOGL) and Amazon (AMZN) have looked like when they first crossed $1,000. With TSLA reaching these kinds of levels, it also now has a record share of the total market cap of global automobile makers. Including the electric car company with the other 20 companies in the S&P Global 1200 Automobile Index, TSLA accounts for just over 22% of the total market cap. That is the second-largest of any company behind only Toyota whose $210.69 bn (USD-adjusted) accounts for 24.43%. As we have detailed in the past, TSLA's market cap is now significantly larger than other US automobile producers like Ford (F), General Motors (GM), and Harley Davidson (HOG). In fact, it is now more than double the market caps of those companies combined! The rest of the world's automobile companies including Japanese names like Honda and German names like BMW and Daimler (Mercedes) account for 69.58% of the total market cap.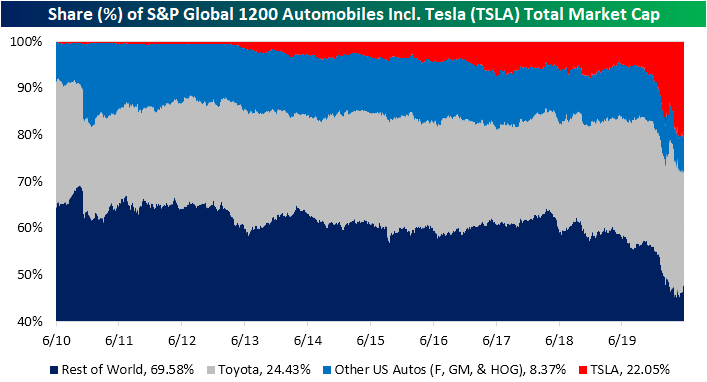 Although TSLA accounts for a massive share of world automaker's market cap, it still makes up for a very small share of these companies' total revenues. In fact, its $24.58 bn in sales in 2019 only accounted for 1.29% of all these companies' total revenues. Albeit it is a high growth name, that leaves it with one of the higher valuations on a P/S and P/B basis. A similar dynamic can be seen for other high-end brands like Italian brand Ferrari and German brand Porsche. The same can be said for another electric vehicle stock that has received a large amount of headline attention recently, Nikola (NKLA). NKLA likewise is another name with a fairly large disparity between its sales and share of market cap. Another high growth name and recent IPO, Nikola actually had no revenues in 2019 but is valued at $23.46 bn or 2.56% of total market cap. That is more than some other major global brands like Hyundai, Suzuki, and Subaru to name a few. Click here to view Bespoke's premium membership options for our best research available.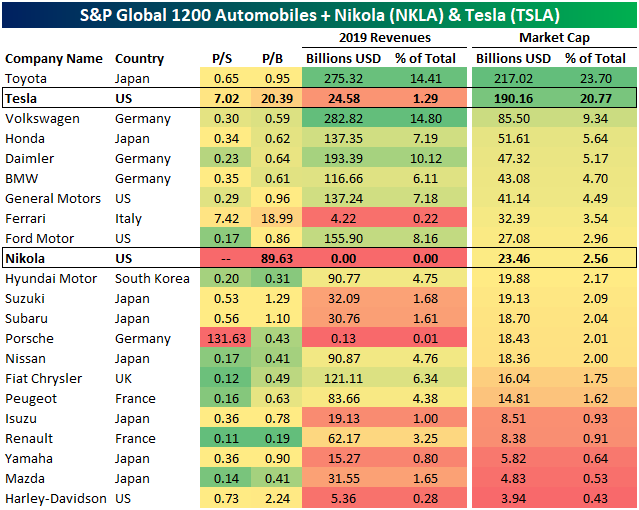 https://www.bespokepremium.com/interactive/posts/think-big-blog/electric-dominating-global-auto-maker-market-cap
4. Robin Hood Added 3m Users in 2020 …Average Age 31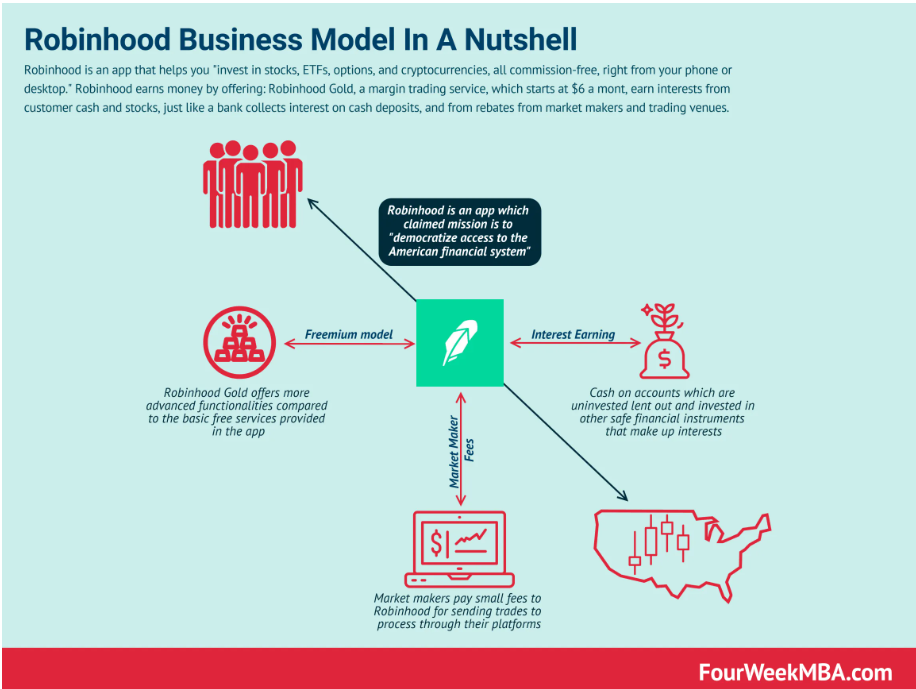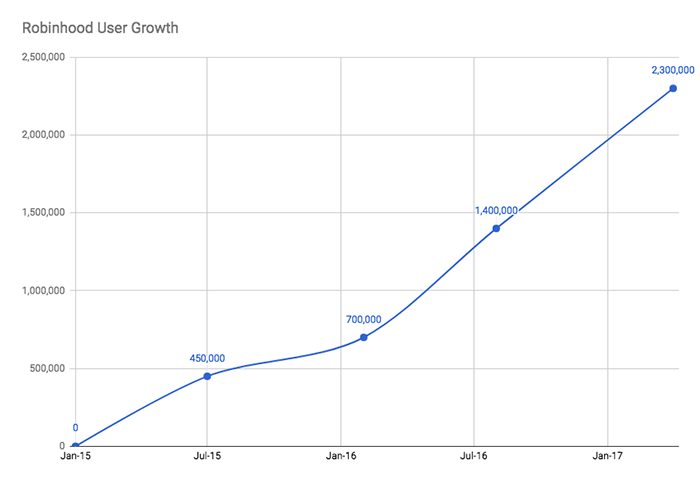 https://www.cbinsights.com/research/personal-finance-apps-strategies/
5. Market Sentiment Measures Hit Highs
Dave Lutz at Jones Trading.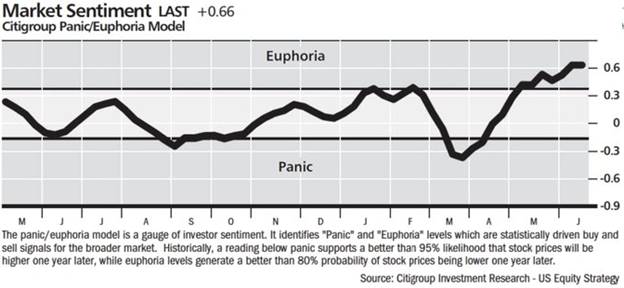 6. Used Car Glut
Zerohedge
But at the same time, used car prices have been tanking. Over the last few months we detailed how used car prices were set to cripple what little interest in new cars remains, how dealers are scrambling to desperately offer incentives and how ships full of vehicles are being turned away at port cities due to a lack of space and inventory glut.
Today, we want to take a look at where the used car price plunge – which continues to put pressure on the industry – is having the biggest impact. A new report from CoPilot, a car shopping app, looks at the recent drop in used car prices in the U.S.
Research firm Manheim has indicated that wholesale prices dropped as much as 11% in April, but also that this price drop hasn't fully hit the retail market yet. The report predicts that since "dealers have largely avoided purchasing new inventory in recent weeks, they aren't in a rush to cut prices as a way to move their existing inventory."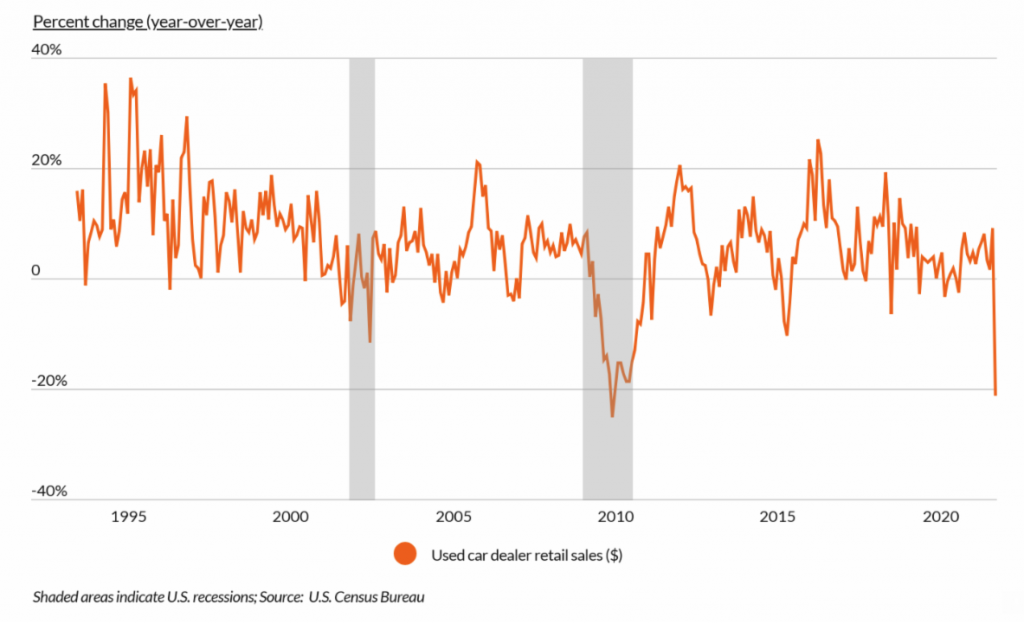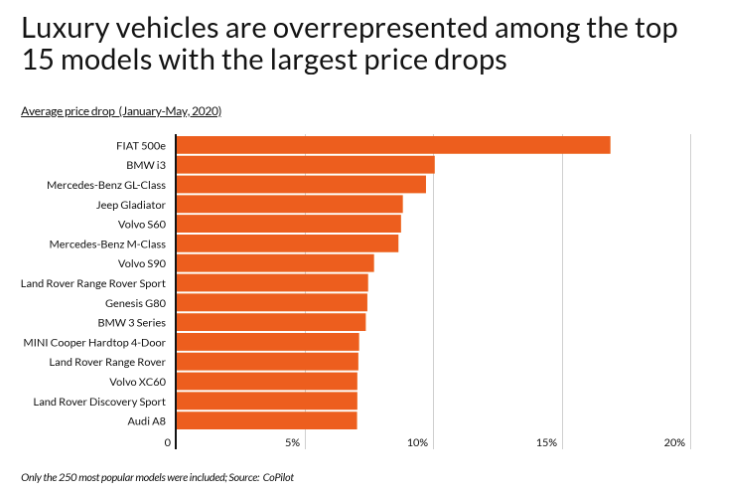 Where Used Car Prices Are Crashing The Most In The USby Tyler Durden
https://www.zerohedge.com/personal-finance/where-used-car-prices-are-crashing-most-us
7. FAANG Stocks Making Acquisitions in Crisis…Top 25 R&D Public Companies Listed
The Economy Is Reeling. The Tech Giants Spy Opportunity.
Many companies are retreating. But Amazon, Apple, Facebook, Google and Microsoft are placing bets to get even bigger.
PWC
The 2018 Global Innovation 1000 study
The Global Innovation 1000 study analyses spending at the world's 1000 largest publicly listed corporate R&D spenders. The interactive data tool below lists the Top 25 largest corporate R&D spenders from the years 2012-2018 worldwide. You can use the tool to filter by year, company name, country, and industry group to view R&D expenditures, Revenue, and R&D intensity (R&D expenditure as a percentage of Revenue). In order to see the complete list of Top 1000 corporate R&D spenders from the years 2012-2018 see the "Download the Data" section. Click here for the methodology.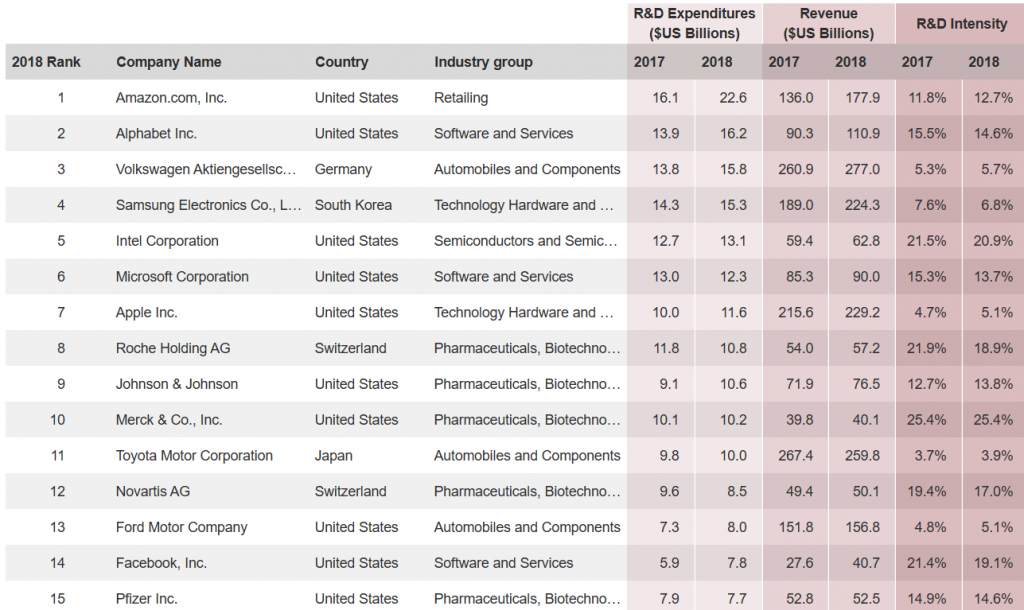 https://www.strategyand.pwc.com/gx/en/insights/innovation1000.html#VisualTabs1
8. Covid Age Penalty Graph WSJ
About 80% of Americans who have died of Covid-19 are older than 65, and the median age is 80. A review by Stanford medical professor John Ioannidis last month found that individuals under age 65 accounted for 4.8% to 9.3% of all Covid-19 deaths in 10 European countries and 7.8% to 23.9% in 12 U.S. locations.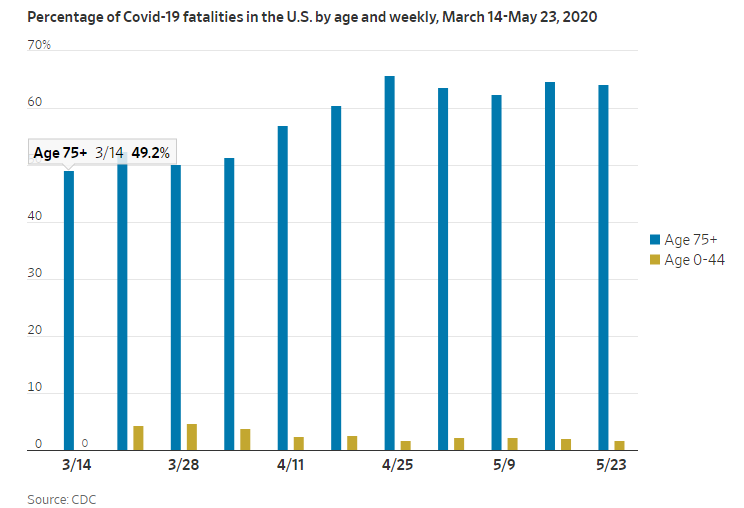 The Covid Age Penalty-New patient data offers a guide to opening while protecting seniors.By The Editorial Board
https://www.wsj.com/articles/the-covid-age-penalty-11592003287
9. Budget beer and spiked seltzer dominated during the pandemic
By Jordan Valinsky, CNN Business
Updated 6:46 AM ET, Wed June 10, 2020
New York (CNN Business)Nearly three months after Covid-19 upended daily life, one thing is becoming increasingly clear: Americans are dealing with coronavirus by drinking. A lot.
Since March 7, alcohol sales have grown nearly 27%, according to Nielsen. Two big winners are domestic beers and spiked seltzer, with the former being practically on life support just a year ago.
Customers have been turning away from domestic brews, instead preferring pricier imports, such as Corona, appropriately, and lower-calorie alternatives like White Claw or even straight-up liquor, particularly tequila. But the affordability and larger pack sizes have helped sales of domestic brands, such as Busch Light, Miller Lite and Natural Light, surge higher.
Budget beer has boomed for two reasons: price and familiarity, according to Daniel Blake, vice president of US value brands at Anheuser-Busch. He believes shoppers were in a "stock up" mode as people sheltered in place and had to limit their trips. People were also buying "larger and more trusted brands with an emphasis on affordability," he told CNN Business.
Blake oversees marketing for Busch Light and Natural Light. Both beer brands have created viral promotions, including Busch Light's dog adoption campaign that gave 500 people a three months' supply of beer. Sales have risen since mid-March because they both "bring fun into [buyers'] lives and also do good."
He said that the beer brands aren't changing their marketing and are launching new products to sustain growth. For example, Busch Light is adding a limited-time apple-flavored beer in July. Natural Light is rolling out a variety pack of its Natty Light Seltzer brand with a new strawberry-kiwi flavor.
Natty Light Seltzer launched last summer and he said sales "exceeded our expectations." Anheuser-Busch (BUD) has a number of spiked seltzer brands as it tries to dethrone White Claw and Truly from the top two spots — both combined have a market share of 77%. The remaining top three brands — Bud Light Seltzer, Corona Seltzer and Smirnoff — make up a combined 16% of sales, according to Nielsen.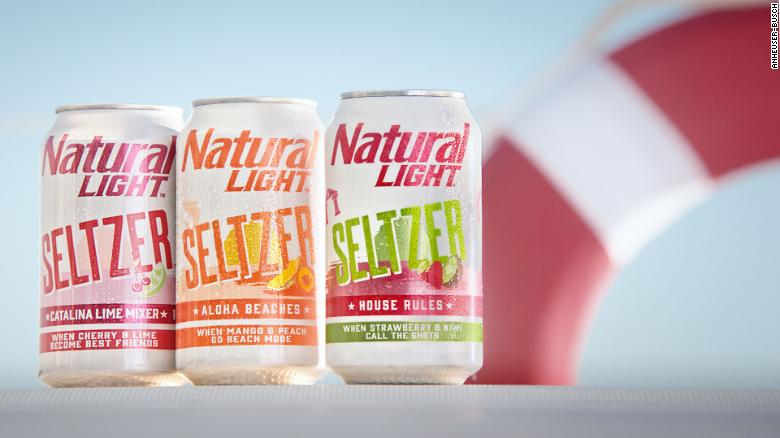 The category is keeping its monster-growth pace, leading to several brands launching new spiked seltzers at a dizzying clip. Last month, Anheuser-Busch launched Social Club Seltzer, a premium seltzer with cocktail flavors, like an Old Fashioned.
Seltzers have racked up nearly $1 billion in sales from March 7 to May 30, according to Nielsen. In comparison, spiked seltzer sales totaled $1.5 billion in all of 2019. That makes it an enviable category for large and small alcohol companies to dip their toes into, even if competition keeps tightening.
"Within the hugely successful and growing hard seltzer segment, new and 'old' brands alike can succeed even if their market share is relatively small or declining, because the total pool of sales of hard seltzer within US retail is growing at such a high rate," Danelle Kosmal, VP of Beverage Alcohol at Nielsen, told CNN Business.
"As such, with new launch after new launch, manufacturers may lose market share but continue growing their sales," she added.
https://www.cnn.com/2020/06/09/business/budget-beer-spiked-seltzer-sales-coronavirus/index.html
10. 9 Secrets to Living a Happy, Fulfilling Life
Dr. Mercola (of the Mercola Video Library) interviewed three centurions for this very information, and many other people have as well. Quite a few of us (more now than ever) have relatives or know someone who is 100 or over.

One lady I know is 104 is full of sassy attitude and enjoys talking to people and sharing her wealth of wisdom. From my conversations with her and the interviews, here's what we discovered about the secrets to living a happy and fulfilling life.
1. Happiness comes from what we do
At 100 years old, or older, people don't seem to sit around and smile about the things they accumulated in life. Rather, it's more about their life experiences. Happy memories can go a long ways toward happiness later on!
One man over 100 years old said he did all he wanted to do. Now he wants to be helpful and keep going.
"I have so many beautiful memories," said a woman over 100. "I got to do all the things I wanted to."
That tells us to jump in and live life – remember that it's about really living and making memories with people we love.
Science backs this up as well. We know people derive more happiness that is long-term from experiences such as vacations rather than from possessions.
2. Happiness comes from a positive attitude and optimism
People over 100 seem to remember life through rose tinted glasses, making it sound like an adventure even through hard times, like war.
"I've always been lucky," says one centurion despite living through 2 great wars!
She also talked about how "everything makes me happy. I love talking to people… going shopping."
Common advice from people who are doing well at 100 is to "Decide to be content." Others say, "Don't chase happiness. Just be satisfied."
Deciding life is good changes our perception and makes life better, and apparently it helps you live much longer!
3. Happiness comes from living in the NOW
Age is only a number. You live for the day and keep going.
This is wisdom from someone with a very long past-but they enjoy the present.
The past is the past; we can't change it. But we can rob ourselves of our present happiness and good emotional health by hanging onto old regrets, grudges, and pain.
To experience the ultimate feelings of inner calm and living in the now, I highly recommend that you follow this link to 7 Minute Mindfulness…
You'll gain inner peace, happiness and feel 'uncluttered' in your life.
4. Love and Partnership is critical for long life
Centurions often talk about their "good" marriage, all their happy memories, and all their good times together. It's another area where they might be applying rose-tinted glasses, but it's apparent that they got emotional support and felt like they have a life partner.
They also say that people today give up too easily these days-so there was hard work involved, but at the end of their life that part isn't really important anymore.
"Being happily married and happy in general is the remedy for all illness."
We don't have studies on how marriage or long-term relationships affect life span, but you don't have to be a scientist to take note: centurions all speak about their decades long marriage with a smile on their face.
Even people who have been widowed for a few decades say they have many, many warm memories about their married life, and that still makes them happy.
5. Eat natural, real food to feel good and live long
Many people who are 100 say they feel strong and like they're 69 or 79. These are the people who stay active physically and mentally, and have a lot to share with other people.
Many people over 100 talk about eating fresh food that they grew themselves.
And older people will tell you over and over: eat in moderation!
6. Learn to adapt for a better and longer life
"Life goes on regardless" is a common theme. People who live well into old age understand that there is hardship in life but they know life goes on and they must too.
If you live 7, 8, 9, 10 or more decades, you're going to see a lot of change.
People who adapt and change with the times do better. It's part of having a positive attitude-they're excited for new opportunities instead of fearing change.
7. Help others
Helping others is one way to build relationships and connections, and it makes you feel great.
It's another common theme among people who live to be over 100.
Being kind and helping others gives you a sense of purpose too, and it fights depression and anxiety. Not only that, it's a way of staying active and productive after you retire.
It's a win-win for everyone involved, and being older and retired can mean having more time for volunteering.
8. Always keep learning!
Older people will advise to get a good education to help you go far in life, and science has shown that people with a Bachelor's degree actually do live about a decade longer than people who don't have one. (From the U.S. Centers for Disease an Control Prevention)
Older people will tell you to keep learning all through life, both in and out of school.
Be curious-it makes life more interesting and fun. And it helps you stay engaged with life and the changing technology and times. That helps you adapt too.
9. Practice mindfulness
People over 100 tend to live in the moment as it comes, rather than worrying about plans, regrets, and getting caught up in pressure and worry.
They cherish special time with family and friends, the colours and smell of a new flower in spring, or the feel of the grass on their feet.
When life is enjoyed in the moment, it's just better…
…And people who live in the moment more tend to live longer, happier lives!
For the ULTIMATE experience of mindfulness, I highly recommend that you check out 7 Minute Mindfulness.
This method will make your mind as calm as water…
I'm talking about a method that will allow you to sink into relaxation, and feel abundantly positive and happy within minutes…
It will fill your life with joy and satisfaction…
And teach you how to easily defeat any life problems that you may be facing.
And it only takes 7 minutes!
Actively practicing mindfulness is one of the best things you can do for yourself.
When we disconnect from the mental chatter (the past, future, worry, expectations and judgements), we are able to approach life with greater perspective – we tend to see the opportunities, instead of carrying around the weight of worry and mental baggage.
There's a wealth of research on the long term and short term health benefits of mindfulness, including boosting your immune system, Preventing cellular aging, and reducing the likelihood of age-related diseases. (UCLA)
If you'd like disconnect from the mental chatter but don't have time for long drawn out meditation, then try 7 Minute Mindfulness.
In just 7 minutes you can release the stress that builds up, wipe away the mental chatter, and relax your mind and body… so you can enjoy a long and prosperous life!
Originally published at anxiety-gone.com.
Follow us here and subscribe here for all the latest news on how you can keep Thriving.
Stay up to date or catch-up on all our podcasts with Arianna Huffington here.
— Published on December 27, 2018
By Greg Thurston, Creator of 7 Minute Mindfulness
Watching videos of centurions, you start to see a theme – they all seem content.  That might be shocking to younger people, especially anyone who fears old age. Perhaps we fear missing out on opportunities in life, and worry that we'll find ourselves too old to do things we enjoy or maybe we're just so stuck in the moment that we fail to see the light at the end of the tunnel. We set out to discover the secrets to life and interviewing people 100 years of age and older. What they share may surprise /stories/powerful-life-lessons-from-100-year-olds/
Disclaimer
Lansing Street Advisors is a registered investment adviser with the State of Pennsylvania..
To the extent that content includes references to securities, those references do not constitute an offer or solicitation to buy, sell or hold such security as information is provided for educational purposes only. Articles should not be considered investment advice and the information contain within should not be relied upon in assessing whether or not to invest in any securities or asset classes mentioned. Articles have been prepared without regard to the individual financial circumstances and objectives of persons who receive it. Securities discussed may not be suitable for all investors. Please keep in mind that a company's past financial performance, including the performance of its share price, does not guarantee future results.
Material compiled by Lansing Street Advisors is based on publically available data at the time of compilation. Lansing Street Advisors makes no warranties or representation of any kind relating to the accuracy, completeness or timeliness of the data and shall not have liability for any damages of any kind relating to the use such data.
Material for market review represents an assessment of the market environment at a specific point in time and is not intended to be a forecast of future events, or a guarantee of future results.
Indices that may be included herein are unmanaged indices and one cannot directly invest in an index. Index returns do not reflect the impact of any management fees, transaction costs or expenses. The index information included herein is for illustrative purposes only