1. Key Biden executive actions
| | | |
| --- | --- | --- |
| SUBJECT | TYPE OF ACTION | DATE |
| Re-engage with World Health Organization | End withdrawal process | Jan. 20 |
| Create position of COVID-19 response coordinator | Executive order | Jan. 20 |
| Rejoin Paris climate agreement | Sign an "instrument" | Jan. 20 |
| Revoke permit for Keystone XL pipeline, pause energy leasing in ANWR | Executive order | Jan. 20 |
| Ask agencies to extend eviction/foreclosure moratoriums | Request | Jan. 20 |
| Ask Education Dept. to extend student-loan pause | Request | Jan. 20 |
| Launch an initiative to advance racial equity, end "1776 Commission" | Executive order | Jan. 20 |
| Revoke order that aims to exclude undocumented immigrants from census | Executive order | Jan. 20 |
| Preserve/fortify DACA, which helps "Dreamers" | Memorandum | Jan. 20 |
| Require masks/distancing on all federal property and by federal workers | Executive order | Jan. 20 |
| Reverse travel ban targeting primarily Muslim countries | Executive order | Jan. 20 |
| Stop construction of border wall | Proclamation | Jan. 20 |
| Combat discrimination on the basis of sexual orientation, gender identity | Executive order | Jan. 20 |
| Require ethics pledge for executive-branch personnel | Executive order | Jan. 20 |
| Modernize and improve regulatory review | Memorandum | Jan. 20 |
| End "harsh and extreme immigration enforcement" | Executive order | Jan. 20 |
| Extend protection from deportation for Liberians in U.S. | Memorandum | Jan. 20 |
| Revoke certain executive orders concerning federal regulation | Executive order | Jan. 20 |
| Freeze any new or pending regulations | Memorandum | Jan. 20 |
| Fill supply shortfalls in fight vs. COVID-19 with Defense Production Act, other measures | Executive order | Expected Jan. 21 |
| Increase FEMA reimbursement to states for National Guard, PPE | Memorandum | Expected Jan. 21 |
| Establish "COVID-19 Pandemic Testing Board," expand testing | Executive order | Expected Jan. 21 |
| Bolster access to COVID-19 treatments and clinical care | Executive order | Expected Jan. 21 |
| Improve collection/analysis of COVID-related data | Executive order | Expected Jan. 21 |
| Mount vaccination campaign amid goals such as 100 million shots in 100 days | Directives | Expected Jan. 21 |
| Provide guidance on safely reopening schools | Executive order | Expected Jan. 21 |
| OSHA guidance for keeping workers safe from COVID-19 | Executive order | Expected Jan. 21 |
| Require face masks at airports, other modes of transportation | Executive order | Expected Jan. 21 |
| Establish a "COVID-19 Health Equity Task Force" | Executive order | Expected Jan. 21 |
| Support international response to COVID-19, "restore U.S. global leadership" | Directive | Expected Jan. 21 |
Source: Biden administration, Biden transition team
All of President Biden's key executive orders — in one chart–Victor Reklaitis https://www.marketwatch.com/story/all-of-president-bidens-key-executive-orders-in-one-chart-2021-01-21?mod=home-page
2. Deutsche Bank Poll…What is in Bubble?
Deutsche Bank
"When asked specifically about the 12-month fate of bitcoin and Tesla — a stock emblematic of a potential tech bubble — a majority of readers think that they are more likely to halve than double from these levels with Tesla more vulnerable according to readers," said strategist Jim Reid and research analysts Karthik Nagalingam and Henry Allen. Tesla will report fourth-quarter earnings on Jan. 27.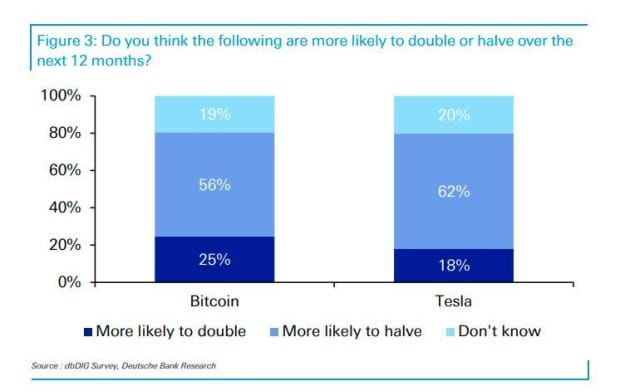 Investors think there's more chance Tesla and bitcoin will halve than double, warns Deutsche Bank
By Barbara Kollmeyer https://www.bloomberg.com/news/articles/2021-01-17/the-rich-are-minting-money-in-the-pandemic-like-never-before?sref=GGda9y2L
3. New Invesco Nasdaq ETF Gathers $500m Quickly.
Invesco Nasdaq Next Gen 100 ETF (QQQJ US Equity) Invesco Ltd. launched the Nasdaq Next Generation 100 ETF (QQQJ) in October to track the nonfinancial securities ranked 101 to 200 on the Nasdaq exchange. This ETF, which has impressively gathered more than $500 million in its brief existence, could be thought of as an on-deck circle for companies with reasonable chances of making it into the big leagues of the Nasdaq-100. The fund's notable crossover with popular thematic investing categories can be encapsulated in its top three holdings: Trade Desk (advertising software), Roku (on-demand entertainment streaming), and CrowdStrike (cybersecurity). —Morgan Barna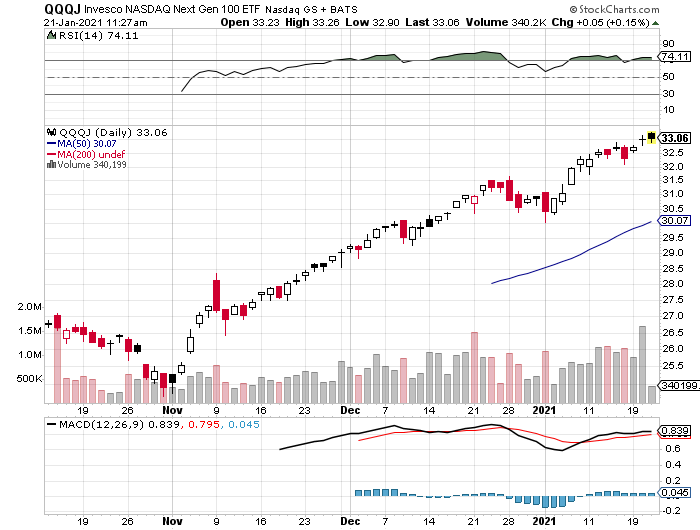 4. ETFs Still Represent a Small Fraction of Total Stock Market
The ETF Educator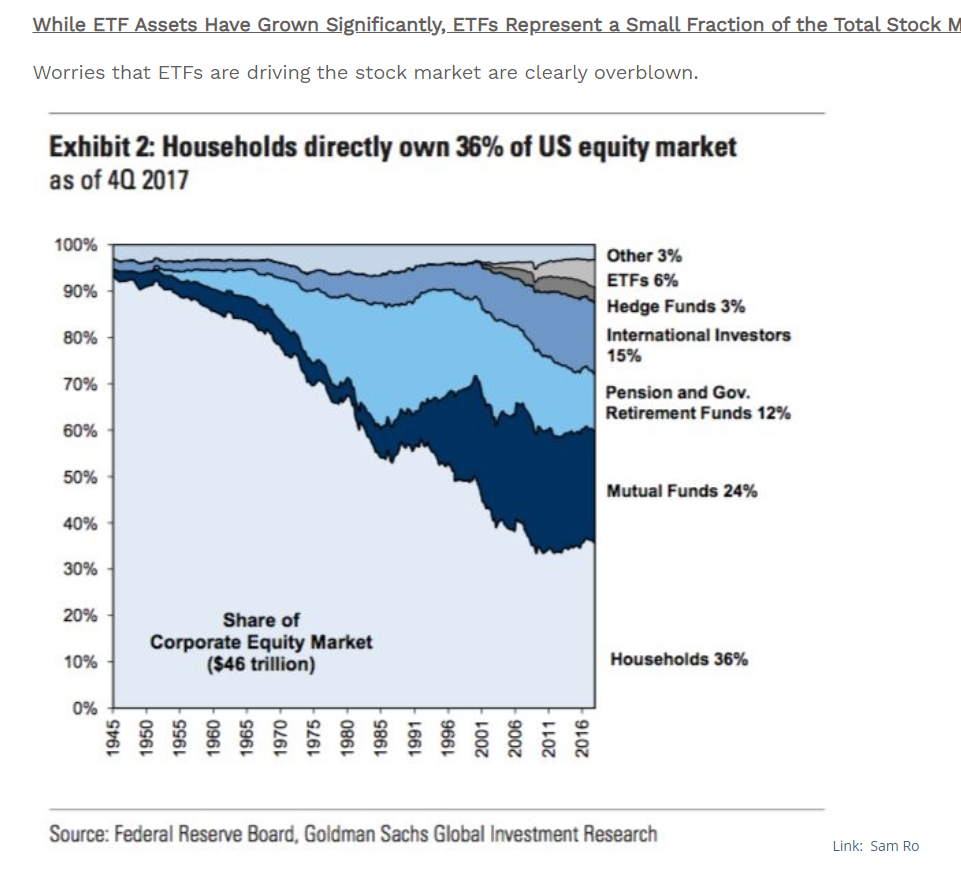 https://theetfeducator.com/2018/08/11/etfs-in-pictures-ii/
5. Irresistible? Pension funds plot move on China's $16 trillion bond market
By Dhara Ranasinghe, Saikat Chatterjee
https://www.reuters.com/article/us-global-bonds-china-insight/irresistible-pension-funds-plot-move-on-chinas-16-trillion-bond-market-idUSKBN29P02P
6. 2020 Half of IPO Action was SPACS
Phil Mackintosh Nasdaq
https://www.nasdaq.com/articles/a-record-pace-for-ipos-2021-01-14
7. The Rich Are Minting Money in the Pandemic Like Never Before
By Davide Scigliuzzo For many, it has paid off handsomely. Thanks to the Fed's efforts to prop up the economy, U.S. stocks have surged to record highs in the aftermath of the outbreak, while bonds last year rallied the most in over a decade. Wealth Gap
The top 20% of earners own nearly all the stocks held by U.S. households
Source: Federal Reserve
Note: Chart displays holdings of corporate equities and mutual fund shares by income percentile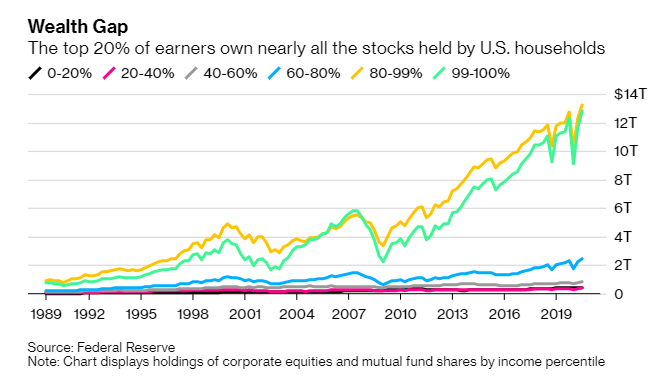 https://www.bloomberg.com/news/articles/2021-01-17/the-rich-are-minting-money-in-the-pandemic-like-never-before?sref=GGda9y2L
8. Low Interest Rates Big Help for Growth Stock Valuations
Christopher Akins
Senior Market Strategist
https://www.linkedin.com/in/christopher-akins-19a40472/
9. NBA Valuations.
Chamath Palihapitiya, @chamath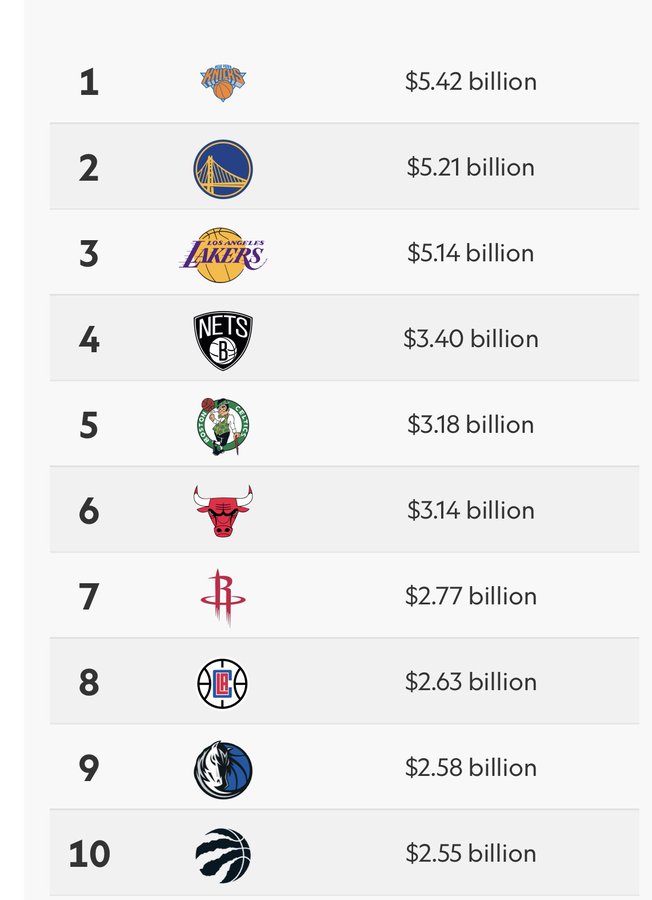 10. How Incredibly Successful People Think
March 3, 2017/Brendon Burchard/No Comments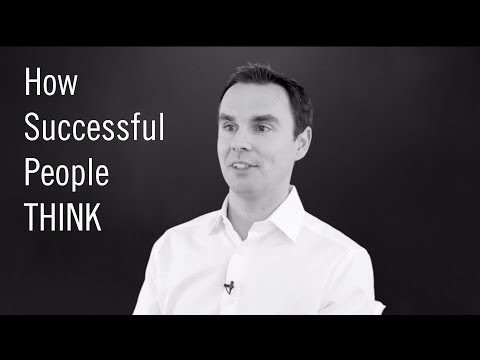 I believe there's a huge difference in the way successful people and unsuccessful people think. And I believe that success itself is not some big mystery that people haven't figured out before. Even though when we're struggling and fighting and trying to make it day by day to get better, it can feel like this arduous un-noble process. Success has been figured out—and it's a mindset game.
Related: 5 Things You Need for a Successful Mindset
Most of success is just about how we use our psychology.
I remember when I was starting my business and I really wanted to be good at it. I was trying to become an author and a speaker, and people were saying you may or may not be successful with that. I thought, It's not like there's a trait of successful people.
You look across history at successful people and they aren't from a given background. They don't come from a specific economic stature. They aren't in a position where they are of one or another demographic; it's all over. We have thousands of collective years of history. Some people succeed, some don't, and I think it comes down to how we manage our mind and our days.
I think there's a difference between successful and unsuccessful people in the way they particularly think about approaching something new. I think unsuccessful people, when they have a big dream and start thinking about what's going to be required to accomplish that dream, they get very limiting in their beliefs about themselves and what's possible.
They say three types of things specifically:
· "I don't know how to do that." So they stop.
· "I don't have those things. I'm not like those people." So they stop.
· "I'm not like that." So they stop.
Successful people have a different way.
The challenge is that unsuccessful people keep stopping when they think of what they currently know, have or are.
Everybody dreams. You dream, I dream, successful people dream. Everybody dreams and has a vision. Everyone, if we could just take five minutes and think about their lives, we could all come up with ways to improve our lives and reach another level of success, joy, happiness, achievement, contribution, fulfillment and soul. We can all elevate. The challenge is that unsuccessful people keep stopping when they think of what they currently know, have or are.
Related: 4 Things Successful People Don't Do
However, successful people say, "I want to do that, but I don't know how," and instead of stopping, they say, "Then my job is to go learn that." They take their current limitation and put it on their agenda as a job to do, as a thing to figure out and make happen. Instead of saying, "I don't have that," they say, "Then my job is to go build that." Instead of saying "I'm not like that," they say, "My job is to go become more of that, become that person who could accomplish those things."
When I was starting to do online marketing for the first time, I was literally bankrupt. I went from a place of bankruptcy to the point where I really committed to becoming successful at it. And in 18 months, I made $4.6 million. It was a huge leap.
What created that breakthrough wasn't that I had new opportunities or new technology, like, "Wow, there's the internet now!" Those things were already there. I went from one level of thinking to the next level of thinking:
· I used to say, "I don't know how to build a web page," so I wrote an agenda that said, "Figure out how to build a web page." I spent hours, nights and weekends on my job, figuring out how to do that.
· I used to say, "I don't have one of those lists, no subscribers and nobody knows who I am." So I said, "Job: Go build a list, get subscribers, add value and content into the marketplace, and they'll come."
Keep putting stuff out there. I also didn't say, "I have that dream, but I can't have that because I'm not like that." I wasn't a public speaker and didn't know how to do video. So I thought, I have to go learn that art and become a better speaker, a better communicator. I have to become more confident. I have to become a person capable of doing these things. I have to change myself to get there. I can't wait for circumstances to change so I can have my dream. If that was the case, our dreams would never happen.
We have to get to the point of maturity in our lives where we say two things are going to change my life:
1. Something new is going to come into my life and make me lucky and blessed. But maybe I can't count on that forever.
2. So maybe now, instead, I have to consciously design my life. If I want to change and want my dream, then something new has to come from me. I'm going to become a better person. I'm going to become a person who is more optimistic, more confident and more driven, not because I am that now, but because I can grow.
You can become the type of person who you need to be to achieve your ideal life. You can start today, living from your highest ideals, your highest and strongest sense of self.
At some point in your life, you have to give yourself permission to become your best self. And by becoming your best self, you start to achieve your best things. You start to contribute better things. You start to become a better human being. You can do that now, today.
At some point in your life, you have to give yourself permission to become your best self.
The next time you're thinking about a big dream, stop and think, I don't know how, and then set it up on your calendar to go learn those things. I don't have that. Then set it up to build that. I'm not like that. Then set it up step by step to develop the skillsets and competencies you need so you can become that and ultimately achieve your dream.
It's there and waiting for you; don't stop!
Related: 5 Things You Can Do to Improve You
https://www.success.com/how-incredibly-successful-people-think/
Lansing Street Advisors is a registered investment adviser with the State of Pennsylvania..
To the extent that content includes references to securities, those references do not constitute an offer or solicitation to buy, sell or hold such security as information is provided for educational purposes only. Articles should not be considered investment advice and the information contain within should not be relied upon in assessing whether or not to invest in any securities or asset classes mentioned. Articles have been prepared without regard to the individual financial circumstances and objectives of persons who receive it. Securities discussed may not be suitable for all investors. Please keep in mind that a company's past financial performance, including the performance of its share price, does not guarantee future results.
Material compiled by Lansing Street Advisors is based on publicly available data at the time of compilation. Lansing Street Advisors makes no warranties or representation of any kind relating to the accuracy, completeness or timeliness of the data and shall not have liability for any damages of any kind relating to the use such data.
Material for market review represents an assessment of the market environment at a specific point in time and is not intended to be a forecast of future events, or a guarantee of future results.
Indices that may be included herein are unmanaged indices and one cannot directly invest in an index. Index returns do not reflect the impact of any management fees, transaction costs or expenses. The index information included herein is for illustrative purposes only.