1. Weekend Bullets.
*National Institute of Retirement Security-Poll of 40m working age households, some 45% of the total have accumulated exactly zero savings in retirement accounts.
*Moody's Investor Services-State Pension Plans short $1.25 Trillion at the end of their fiscal 2015.  That's It!
*Strip energy out of the last 6 quarters S&P profit margins leaves them basically unchanged.
*The Market has been positive during earnings season only 4x out of 10 when Alcoa drops 10% or more.
*Short Interest in AMZN up 89% this year.  E-commerce accounts for 8% of all retail sales in the U.S.—AMZN controls 60% of those sales.
*Thailand had 7 prime ministers in 10 years.
*Natural Gas Producers have fewer active drilling rigs heading into winter than in any other in the 29 year history of the Baker Hughes Rig Count.
*More money manager mergers to come…Janus/Henderson expects to cut costs by $110m annually in first 3 years.
*Salesforce sells for 218x pretax earnings and 7x sales.
*Buybacks in the second quarter were down 21% from first quarter and 3% y over y
*Volatility in August—S&P standard deviation during that month fell below 98% of all observances since 1950
http://www.barrons.com/home-page
2. 30 Year Treasury Yield…21% Off July Lows.
Long-dated government bond yields are up nicely again today nearly across the board. Leading the way are Spanish 10-years, up 11 basis points to 1.156%. The U.K. 10-year Gilt yield is higher by another 9 basis points to 1.09%. Janet Yellen's Friday afternoon speech – in which she suggested the Fed might have to tolerate higher-than-otherwise inflation – makes for a good excuse to sell today. U.S. yields rose sharply in the aftermath of her musings, and the 10-year is higher by another basis point this morning to 1.81%. The German 10-year Bund yield is up 3.4 basis points to 0.093%. The Italian 10-year is up 5.8 basis points to 1.439%. The 10-year JGB yield is flat at -0.055%. 
30 Year Treasury Closes Above 200day.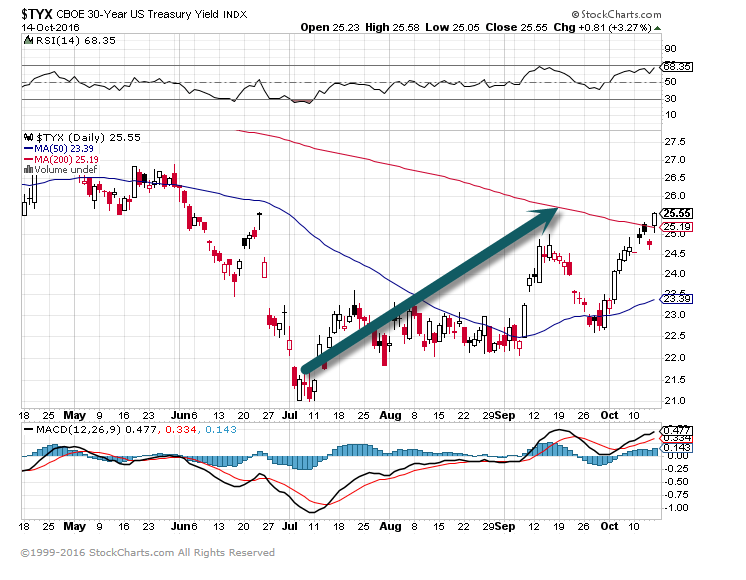 3. REITs Valuations Hit 2007 Levels.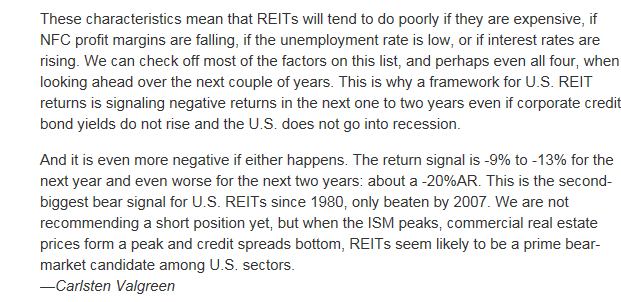 Read full story: http://www.barrons.com/articles/are-reits-set-to-tumble-1476508373
REIT Index closed below 200day on heavy volume.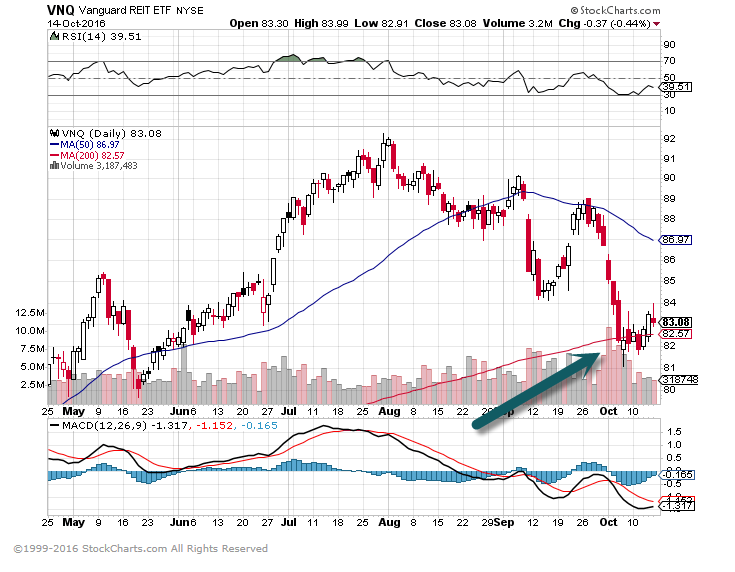 4. Sam Zell is Raising Cash…Since Becoming Chairman of EQC, he has Shrunk the Portfolio by 50%.
 
These days, Mr. Zell is still most widely recognized for his various real estate investments. One such is Equity Lifestyle Properties (ELS). This company owns and operates recreational properties, such as recreational vehicle campsites. Over the last five years, Equity Lifestyle Properties has compounded its earnings per share at a rate of 48.1% annually. Compare this to a few of the largest real estate investment trusts, Boston Properties and Simon Property Group, which are otherwise well-managed companies that own high quality properties. As demonstrated in this table, Mr. Zell is certainly not embarrassed of his recent track record, even though the others have also performed well during this period.

These qualifying remarks about Mr. Zell are important for the following reason. He assumed the Chairman role of Equity Commonwealth (EQC) in 2014. While this is not an owner operated company in the purest sense, as Mr. Zell and his family own only 2% of the shares, he undoubtedly has tight managerial control by virtue of his Chairmanship position. Equity Commonwealth owns a number of office properties in several states. It currently owns 45 properties comprising 20.7 million square feet, 90.3% of which is leased.
Since he assumed management, his actions, in the current environment, are truly extraordinary. Equity Commonwealth has been selling assets, and building cash reserves. In 2015, the company sold 91 properties, or 18.9 million of square feet. Through the first six months of this year, the company sold 16 properties, or 2 million square feet. In less than two years' time, Equity Commonwealth has shrunk its property portfolio by more than 50%. Based on Mr. Zell's public comments, the company is not done selling either.
Why is Sam Zell selling while most everyone else is buying? REITs in particular have benefited perhaps more than any other industry in the last five years from low interest rates. Cheap debt and high equity valuations have enabled this industry to expand at a more than brisk pace. Yet, Mr. Zell is retrenching.
As of June 30, 2016, Equity Commonwealth had $1.8 billion of cash and $4.9 billion of total assets – cash is now 36% of total assets. Debt is less than 50% of shareholders' equity. This is a most unusual corporate posture. Using the aforementioned examples – Boston Properties and Simon Property Group – as a benchmark, this high level of cash and modest debt load is certainly unconventional by a very wide margin.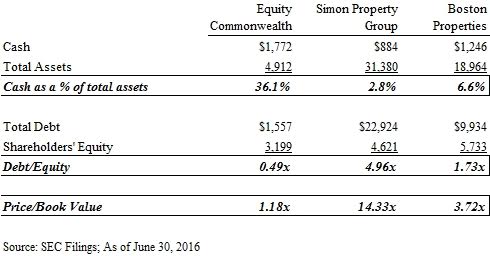 Read full story: http://www.horizonkinetics.com/sm_cash_as_liability_zell.asp 
5. Single Family Construction Revised to Negative Impact on First and Second Qt. GDP.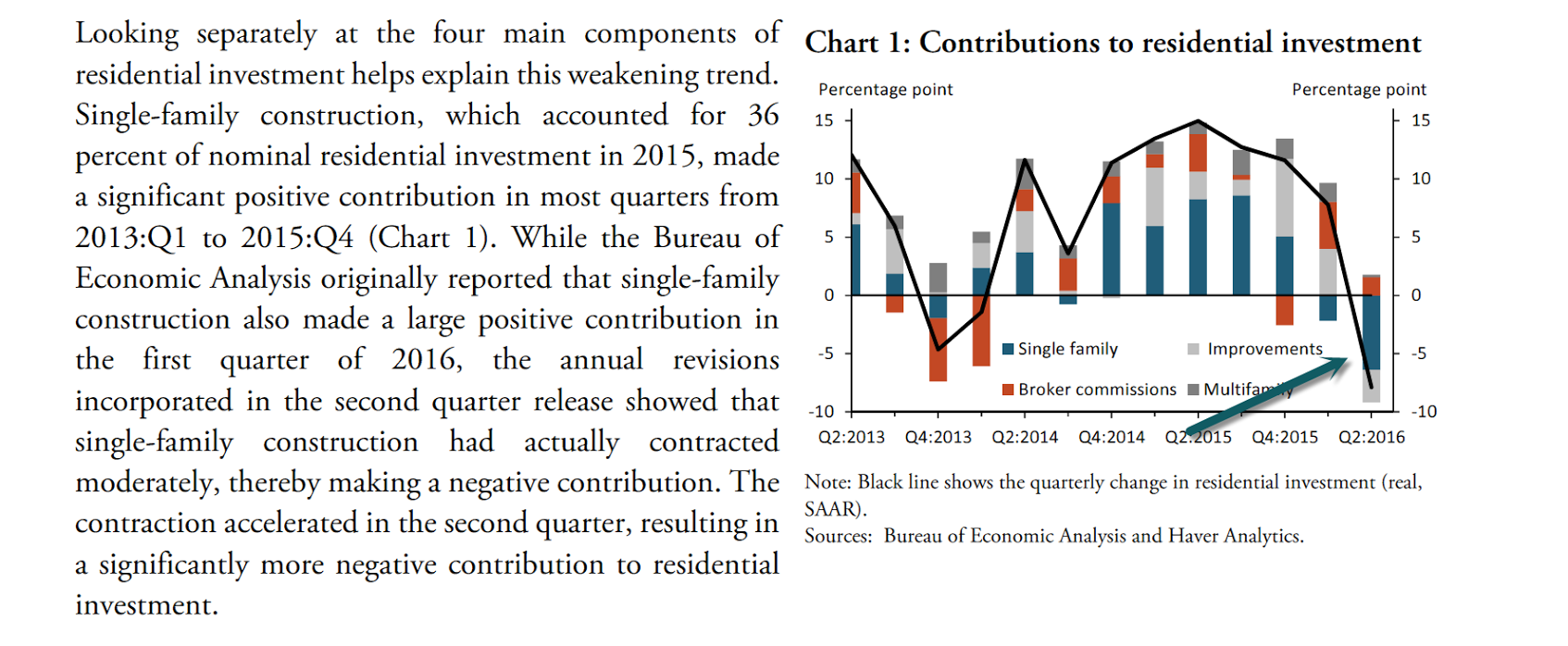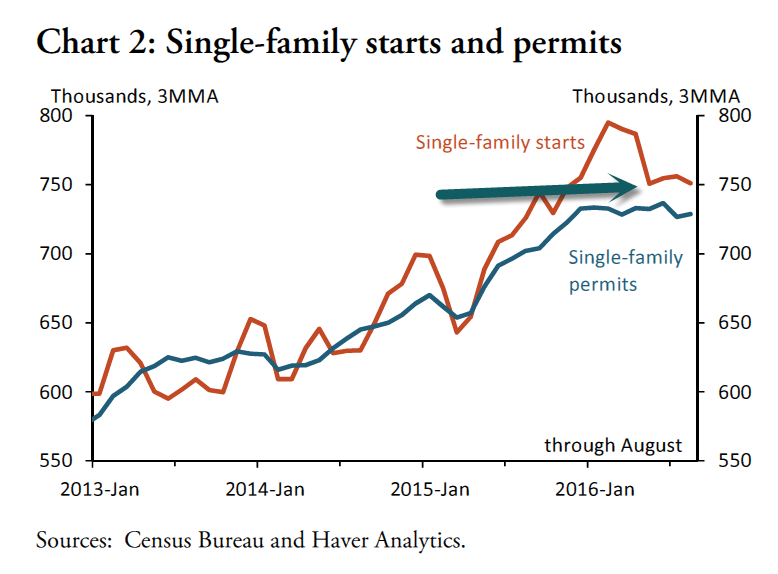 Multi-Family Permits Rolling Over.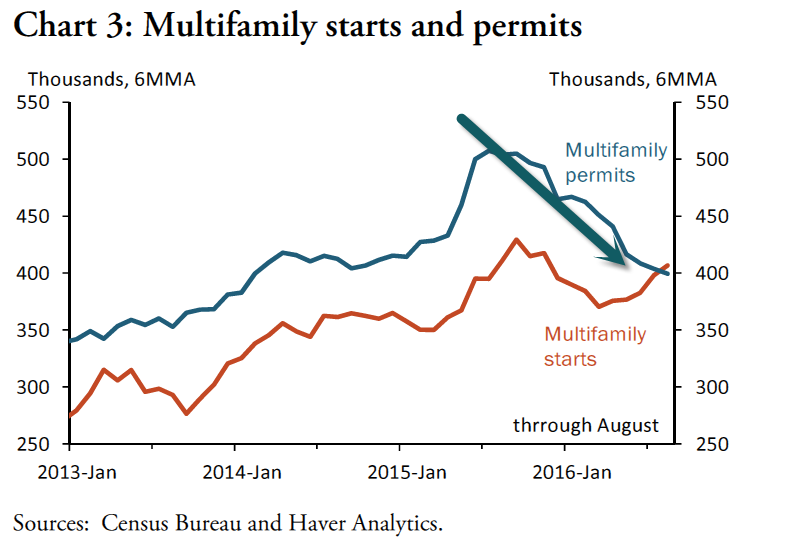 Read full Paper: https://www.kansascityfed.org/~/media/files/publicat/research/macrobulletins/mb16rappaport1006.pdf?sf38468622=1
 
6. Speculative accounts are piling into net long crude oil positions. This could turn out to be a crowded trade…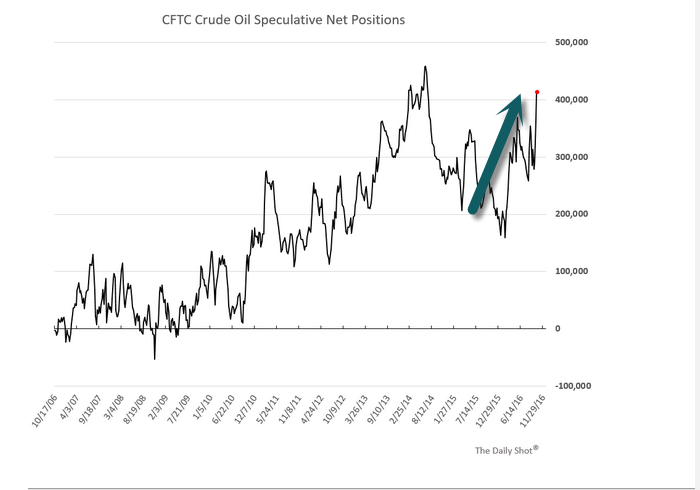 7. Everyone's Pick as the Next Great "Frontier Market" has Shrinking GDP.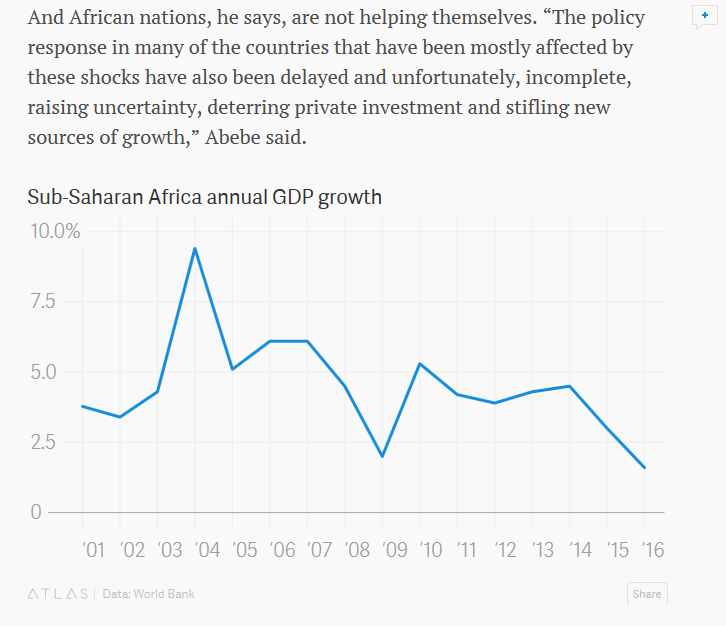 http://qz.com/806292/imf-sub-saharan-africas-gdp-economic-growth-will-fall-to-its-worst-level-in-two-decades/ 
8. Nine things to avoid if you want to live a long life
Most of us want to live long, healthy lives.
But figuring out how to get there is confusing — there's so much mixed information out there about what a person should do to increase their health and longevity.
So we've collected here nine behaviors that scientists agree measurably shorten people's lives. None of the items on this list is controversial in the field, even if there's lots researchers do disagree with.
You'll notice many of these are foods. That's because most of the best science on longevity out there, recently reviewed in the sweeping paper "Metabolic Control of Longevity" in the journal Cell, has focused on the relationship between your metabolism and the lifetimes of your cells.
Without further ado, here are nine things to avoid — as much as possible, at least — if you want to live a long and healthy life.
Eating sugar

Skye Gould/Business Insider

Skipping sleep

Eating red meat

Spending time, pale and unprotected, in bright sunlight

National Library of Australia/Flickr

Source: "Epidemiology of Melanoma and Nonmelanoma Skin Cancer—The Role of Sunlight", Advances in Experimental Medicine and Biology; "Meta-analysis of risk factors for cutaneous melanoma: II. Sun exposure," European Journal of Cancer

Not exercising

Source: "Associations of Light, Moderate, and Vigorous Intensity Physical Activity with Longevity", American Journal of Epidemiology

Smoking cigarettes

Source: "Cigarette Smoke Induces Cellular Senescence", American Journal of Respiratory Cell and Molecular Biology

Drinking alcohol

Sources: "Alcohol Consumption Over Time and Risk of Death: A Systematic Review and Meta-Analysis", American Journal of Epidemiology; "Alcohol consumption and mortality: modelling risks for men and women at different ages", BMJ; "Light alcohol drinking and cancer: a meta-analysis", Annals of Oncology

Getting stressed out

Brittepit/flickr

Source: "Strain, stress, neurodegeneration and longevity", Mechanisms of Ageing and Development

Overeating
Thanks to our partners
http://www.businessinsider.com/sugar-red-meat-sleep-shorten-your-life-2016-10/#8-getting-stressed-out-8