1.Emerging Markets +7.68% vs. S&P +2.55% YTD
Emerging Markets Took Lead Over U.S. as Dollar Weakened.
Emerging Markets Ex-China
EGAI Emerging Markets ex-China Index – ETF Tracker
The index measures the stock performance of up to 700 emerging market companies, excluding companies domiciled in China and Hong Kong. Companies are selected and weighted according to free-float market capitalization.
http://etfdb.com/index/egai-emerging-markets-ex-china-index/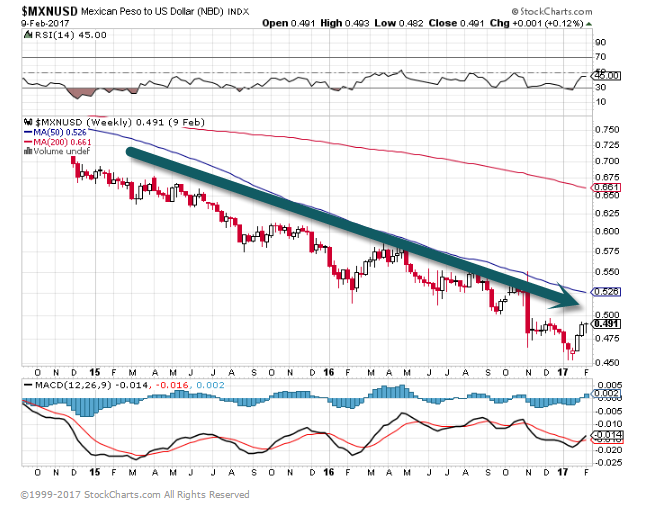 Charts from Yahoo
http://finance.yahoo.com/quote/EEM/?p=EEM

2.Follow up to Yesterday's Comments on China Outflows….
China: China's FX reserves fell below $3 trillion for the first time in years. According to Bloomberg, after removing the currency and other effects, this result corresponds to nearly $83bn in outflows. Beijing's attempts to plug the holes has not stopped the leakage.
Source: @IIF, @DeanDijour; Read Article
www.thedailyshot.com
3.Canadians Slap on Tax for Chinese Citizens Buying Homes…The Money is Shifting to Seattle. Wealthy Chinese Buying Foreign Real Estate to Park Money Outside the Country.
Vancouver slapped 15% tax on foreign investors buying real estate….Seattle real estate searches went up 37% right after.
By
LAURA KUSISTO and
When Anna Riley, a Seattle-area real-estate agent, held an open house for a new $2.3 million listing in the tony city of Bellevue late last month, the pool of prospective buyers was different from the usual assortment of tech magnates, sports stars and chief executives.
Twenty groups of buyers visited the property in the Seattle metro area—and all of them were Chinese.
"Every single one," said Ms. Riley, an agent at Windermere Real Estate, noting that Asian investors had typically, before last year, accounted for about a quarter of the firm's prospective buyers.
Chinese real-estate buyers are suddenly descending on the Seattle region. Some are lured by perceptions the coastal city is a bargain, others by warm memories of the 2013 Chinese film "Finding Mr. Right," which put Seattle on the pop-culture radar there.
The biggest draw, though, might be the fact that it isn't Vancouver. In August, the Canadian province of British Columbia imposed a 15% tax on foreign investment in the city, which until recently was a popular destination for Chinese. The tax applies to anyone who isn't a citizen or permanent resident of Canada and buys a home in metro Vancouver.
https://www.wsj.com/articles/for-chinese-home-buyers-seattle-is-the-new-vancouver-1486500393?tesla=y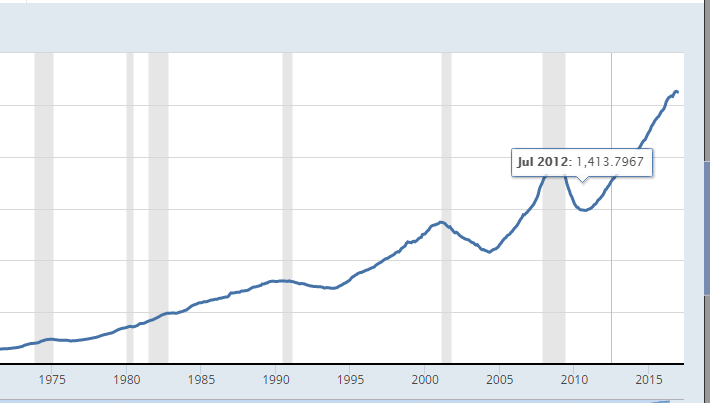 https://www.wsj.com/articles/for-chinese-home-buyers-seattle-is-the-new-vancouver-1486500393?tesla=y
4.Earnings Season So Far….
Technology Shines, Consumer Discretionary Dims
Feb 6, 2017
So far this earnings season, 65% of companies have beaten their consensus analyst earnings per share estimates. For top-line revenues, the beat rate is 9 points less at 56%.
Below is a look at the earnings and revenue beat rates by sector. This allows you compare the sector readings to the overall reading in order to see which sectors are outperforming or underperforming.
The Technology sector is knocking it out of the park this season with an 81% earnings beat rate and 69% revenue beat rate. For the earnings beat rate, just three additional sectors have readings above 65% — Health Care, Industrials, and Financials. For revenues, the Energy sector is the only one that really stands out along with Tech for having a high reading.
Consumer stocks are having trouble keeping up this season. The earnings beat rate for Consumer Staples (63%) is slightly below the broad beat rate of 65%, but its revenue beat rate is very low at 33%. For Consumer Discretionary, its earnings beat rate is the fourth worst among all sectors at 52%, and its revenue beat rate of just 48% is the lowest of the cyclical sectors. While the consumer seems flush based on recent sentiment readings, consumer-dependent companies are having a hard time keeping up with analyst expectations this quarter.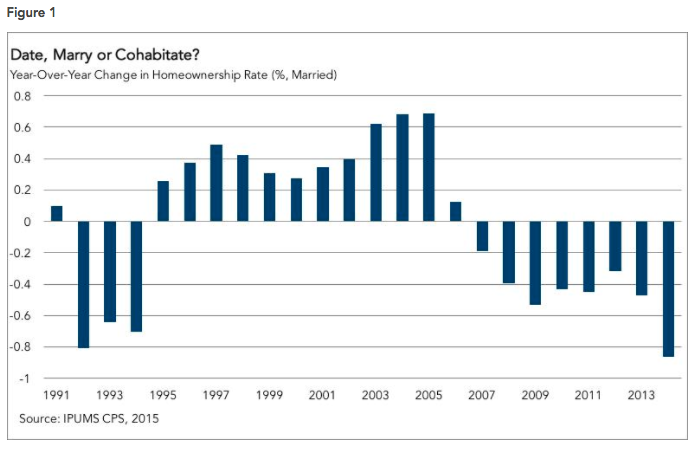 5.Everyone Sells Organic Food Now…Whole Foods Shifts from Opening 1200 New Stores to Closing 9.
Abandoning its goal to open 1,200-plus stores, Whole Foods (NASDAQ:WFM) said it will close nine outlets in the second quarter. "We're going to continue to grow, but I think we're going to be a more disciplined growth company than we have been in the past," CEO John Mackey declared on an earnings call. Whole Foods also cut its profit forecast for 2017 and outlined a $30M charge for Q2 related to the store closings.
www.seekingalpha.com
Whole Foods…54% off highs….Blue trend line broken going back to 2009….Sideways channel for 2 years.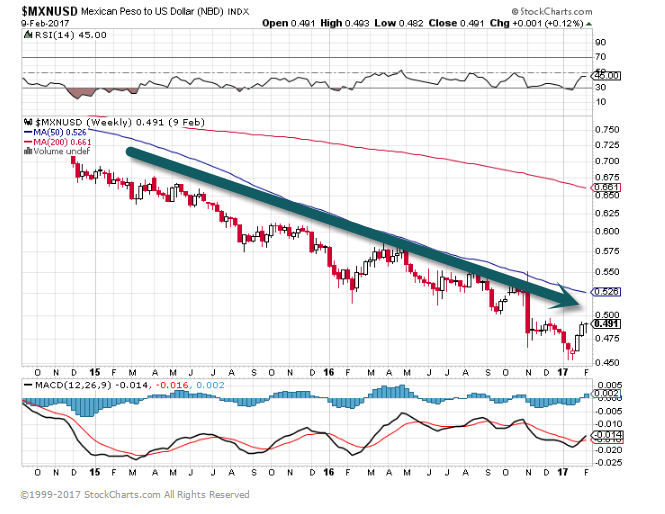 www.stockcharts.com
6.KCG Weighs in on ETF Impact….ETFs are now 29% of All Stock Volume.
5 Reasons ETFs impact stocks less than you think
By Phil Mackintosh
Crib Sheet:
ETFs trade almost $80bn each day, making up around 29% of all stock trading by value. Because of this, ETFs get blamed for contributing to volatility and correlation (among other things).
We highlight five reasons these fears are overblown:
1. The VIX is near all-time lows, and correlations have broken down since the election, despite a surge in ETF trading.
2. Futures trade more than $250bn/day concentrated in two beta exposures and have a far greater effect than ETF trading.
3. Creations and redemptions are much smaller than ETF volumes, averaging just $8.9bn/day, or 11% of all ETF value traded.
4. Less than 10% of ETFs trigger stock arbitrage during the day.
5. ETF baskets are liquid. Even a $1bn trade in small or mid-cap ETF represents less than 10% of ADV in the underlyings.
Exhibit 1: ETF Creations are a fraction of futures and ETF trading
Source: Bloomberg
This material is not research and is not intended as such. It has been produced by personnel employed within the Trading Strategy Department and/or by Sales and Trading personnel of KCG Americas LLC ("KCGA"). This material is intended only for clients of KCG Holdings, Inc. and its subsidiaries (collectively "KCG"). It is not intended for further dissemination in its present form or any other and may not be further disseminated beyond the initial recipient without express consent from KCG. This material is not intended to constitute an offer, or solicitation of an offer, to purchase or sell any security or financial instruments or to participate in any investment strategy. The securities and strategies referenced in this material are not intended as recommendations and may not be suitable for you. KCGA believes that the information contained herein is accurate but does not warrant that is accurate, complete or up to date. The views expressed herein are based on assumptions. Any of those assumptions may be incorrect. KCG does not guarantee the performance or success of any opinion or idea expressed in the information. KCG assumes no liability to anyone as a result of the use of this material. This material provides the observations and views of the persons who prepared the material. These observations and views may be different from, or inconsistent with, the views of KCG or other Departments or persons within KCG. The observations and views expressed in this material may change at any time without notice. KCGA makes markets and trades for its own account and may hold positions in any of the securities of the issuers referred to herein or in related financial instruments. The persons who prepared this material may also advise our trading desks.
In the US, products and services are offered by KCGA, member FINRA/SIPC. In Europe, products and services are offered by KCG Europe Limited ("KCGEL") which is authorized and regulated by the FCA. KCGA and KCGEL are affiliates and are indirect subsidiaries of KCG. For additional information about KCG (NYSE: KCG) please visit www.kcg.com
© 2017 KCG Holdings, Inc. All rights reserved.
7.The One Recession Indicator that did Spike was Inventories to Sales Ratio….Now Sideways.
Percentage of cost of sales attributable to average inventory. A decreasing number indicates higher efficiency in use of resources; an increasing number suggests potential cash flow problems due to greater sums tied up in inventory.
Read more: http://www.businessdictionary.com/definition/inventory-to-cost-of-sales-ratio.html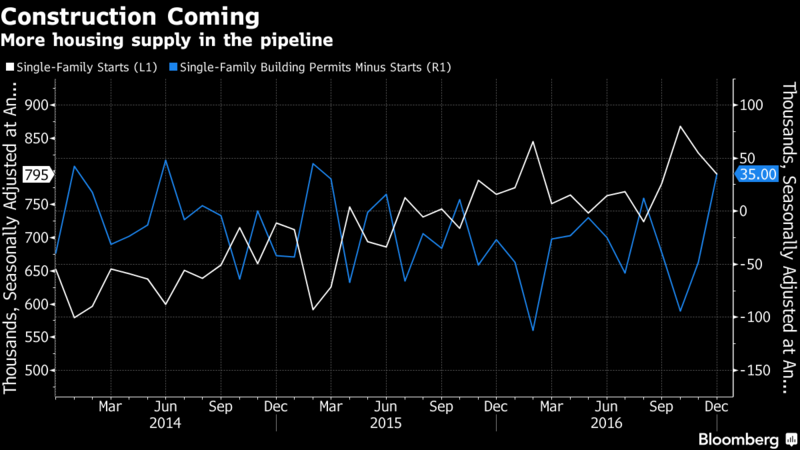 https://fred.stlouisfed.org/series/ISRATIO
8.Read of Day…Bank of America opens branches without employees…Reducing overall branches and opening fully automated branches.
Bank of America Corp has opened three completely automated branches over the past month, where customers can use ATMs and have video conferences with employees at other branches, according to spokeswoman Anne Pace.
Like many U.S. banks in recent years, Bank of America has been reducing its overall branch count to cut costs even as it opens new branches in select markets. New branches are typically smaller, employ more technology, and are aimed at selling mortgages, credit cards and auto loans rather than simple transactions such as cashing checks.
Pace said there is one completely automated branch in Minneapolis and one in Denver, both of which are relatively new markets for the bank's consumer business. They are about a quarter of the size of a typical branch.
The new branches were mentioned briefly Tuesday by Dean Athanasia, co-head of Bank of America's consumer banking unit, during a question and answer session at an investor conference, but he did not provide details.
Athanasia said Bank of America will open 50 to 60 new branches over the next year, though Pace said the bank will also be closing branches in certain markets, so the 50 to 60 branches do not represent a net increase. Bank of America opened 31 new branches in 2016.
Bank of America had 4,579 financial centers at the end of the fourth quarter of 2016, compared to 4,726 in the fourth quarter of 2015 and 5,900 at the end of 2010.
(Reporting by Dan Freed in New York; editing by Clive McKeef)
50day thru 200day to upside on long-term weekly chart.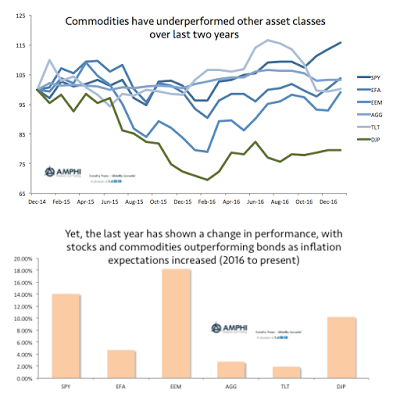 9.In the U.S. from 1978-2015 the Income Shared by the Bottom 50% Fell to 12% from 20%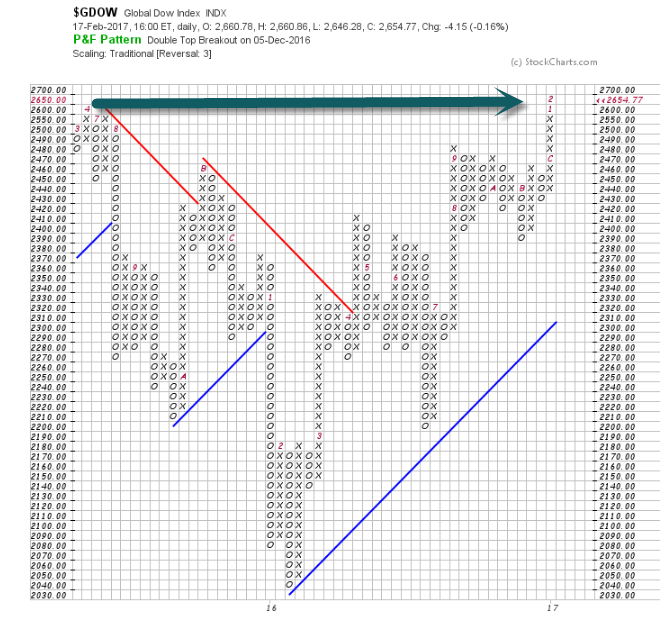 Read Full Story by Steve Goldstein.
http://www.marketwatch.com/story/income-share-of-bottom-50-is-collapsing-finds-researchers-including-piketty-2017-02-07?siteid=bullytweet
10.Listen Up! 8 Tips for Becoming a Better Leader By Being a Better Listener
Todd Cherches
CEO of BigBlueGumball: Management & Leadership Development and Executive Coaching
Quick! Who's the best manager you've ever worked for? Picture him or her in your mind. Now think: what made you pick this person?
OK, now: Who was the worst manager you've ever had? Do the same thing: visualize working for this person while thinking about what made them so horrible.
I can't guarantee it, but if I had to guess, one of the key differences between these two people was that the good manager actually listened to you, while the bad one didn't.
Am I right?
When the good manager listened to you, how did it make you feel? Valued? Validated? Respected? Trusted? Confident? Engaged? Empowered? Smart?
And how did the bad manager make you feel most of the time? Probably the exact opposite.
So if you're a manager — or even if you're not — look yourself in the mirror and answer this question honestly: Are you a good listener?
More importantly, if you asked other people that question, what would they say about you? If you're interested in becoming a better manager — and a more effective leader — you might find it valuable to revisit how, how often, and how well you listen.
When we do 360 degree evaluations, "Listening" is very often one of the categories that most managers rate themselves the highest in…while others around them rate them the lowest. In other words — this is where we find the biggest gap: Between the ears.
Good Leaders Listen
Early in my career, I temped in the PR department of a major Hollywood studio. Despite the excitement of working on a studio lot, the job, itself, was mind-numbingly boring, consisting mostly of answering phones, taking messages, and making copies. If you've ever temped, you know what that's like to sit there all day, watching the minutes drag by, while your brain turns to mush. Especially if you aspire to doing something a little more creative and stimulating with your life.
One afternoon, one of the department managers came running out of her office, frantically looking for a PR rep to proofread and edit an urgent press release that needed to go out.
Finding the office empty (with the exception of yours truly sitting there doing nothing), she barked at me: "Where the hell is everybody?" I told her that they were all out to lunch, but that I'd be more than happy to take a crack at it. Without even looking at me, she snarled: "What are you talking about? You can't do this: you're just a temp."
I tried to tell her that I had a B.A. in English, a Master's degree in Communication, and a year's experience working for a top New York ad agency, but she just didn't have any interest at all in listening to me. She left the press release draft on my desk, told me to give it to the first PR rep I saw, and dashed out to a meeting.
The press release was a mess. It was badly written, poorly structured, and filled with grammatical and spelling errors. With nothing else to do, I took it upon myself to re-write it…just as an exercise to alleviate my boredom.
When one of the PR reps finally got back, I explained the situation to him and gave him both the original copy and my revised version — without telling him I was the one who did it. His response regarding my revision: "This looks fine — what's the problem — just send it out!" So they sent my version out to print…without making a single edit. And no one ever knew — or asked — who did it.
This department was always short-handed, overworked, and in need of help. And I was right there in front of them — ready, willing, and able. I tried numerous times to bring this to their attention, but my offers to assist went unheard, as no one was willing to listen.
A week later, I was hired — full-time — to work as an assistant to a comedy writer/producer at Disney. On my first day on the job, I asked him what made him hire me over three other candidates with stronger resumes. His response: "During the interview, you asked really good questions. And no one else did. You struck me as a good listener; and I need someone who knows how to listen."
So, asking and listening — not telling — is what got me that job.
And I soon discovered that having a manager who was willing to listen to me made him a pleasure to work for.
The simple lesson: To be a better manager – or just a better human being – it doesn't hurt to try being a better listener.
8 Quick Tips for Becoming a Better Listener: L-I-S-T-E-N-U-P!
Look at the person: Make eye contact. Pay attention to facial expression, body language, and tone of voice. There's an old saying that we have two ears and one mouth, so we should spend twice as much time listening as talking. Management guru Peter Drucker said that "The most important thing in communication is to hear what isn't being said." And that can only happen if we make the time, and take the time, to truly stop, look, and listen.
Inquire: Ask questions. Ask follow-up questions. Delve deeper. Seek examples. Use paraphrasing and summary clarification to validate understanding. When someone asks you a question, don't just answer the question — care enough to answer the question behind the question. And when you listen to the response, actively listen to gain true understanding…rather than just selectively listening or listening to respond.
Show that you're interested: When someone is talking to you, it's important to physically demonstrate that you value the speaker — as well as what's being spoken. Put yourself in their shoes, try to see things from their point of view, and listen with empathy. Engage them in dialogue to make them feel like they're the most important person in the room. But it must be done genuinely and sincerely — or it doesn't count. People can see right through you when you're faking it.
Treat the person with respect: Even if you disagree with what they're saying, and may not even like the person, show respect for their viewpoint, and express appreciation for their candor and their contributions. Seek to connect with them on a human level, and on an equal level – person-to-person – regardless of title, status or position — and even if you are more knowledgeable or experienced. If you treat them with dignity and respect, you will earn their trust and respect in return.
Encourage the other person: Engage them in dialogue and empower them to speak their mind without hesitancy, self-censorship, or fear of retribution. Create an environment of dialogue, exchange, interaction, openness, honesty, self-disclosure, vulnerability, and trust.
Never make the person regret that they opened up to you: Once you lose the person's trust and damage or destroy the relationship, it's almost impossible to get it back. Allow the other person to be vulnerable, and be willing to display your vulnerability as well. Maintain confidences and confidentiality. Don't gossip or talk behind anyone's back. And follow the "Vegas Rule": What's said here, stays here.
Understanding is the key: It's not enough to simply hear the words being said; you must get at the meaning and the intent of those words. Listen not only with your ears, but with your eyes, your brain, your head, and your heart.
Put your smartphone down: This might be our biggest obstacle to true listening in this day and age. We're so busy with our devices that we ignore the people right in front of us. Ask yourself: Is the person on the other end of your device more important than the person or people right there in the room with you? If not, put the phone down. Seriously, put it down. Face down. Or in a pocket or drawer or briefcase. Be present. Be focused. Be here now. And give the person speaking to you your undivided attention. Isn't that what you would want? I think it is.
In closing, many managers feel and act like their job is to do all the talking and provide all the answers. But the best leaders know that they don't. They recognize the value and the power of leveraging the collective brain power of the people around them — by listening.
Steve Jobs said that we shouldn't hire smart people only to tell them what to do; we should hire smart people so that they can tell us what to do.
So, for a leader, listening requires self-awareness, time, effort, vulnerability, and courage.
Or, as Winston Churchill put it: "Courage is what it takes to stand up and speak; courage is also what it takes to sit down and listen."
https://www.linkedin.com/pulse/listen-up-8-tips-becoming-better-listener-im-sorrydid-todd-cherches?trk=v-feed&lipi=urn%3Ali%3Apage%3Ad_flagship3_feed%3Bp%2Fn4QhURCO0oobuLh1flPg%3D%3D