1.Trump Considers Delay in Mortgage Payments…Look for Massive Rental Relief.
Debt Deferrals – Trump Considering Plan to Let Homeowners Delay Mortgage Payments– "We're thinking of the potential of several months of payments for a lot of homeowners" says the MBA. Also NYers with student debt, medical debt & other state-referred debtwill have payments frozen for at least 30 days. Dave Lutz at Jones Trading.
Since 2008 The U.S. has become renter nation.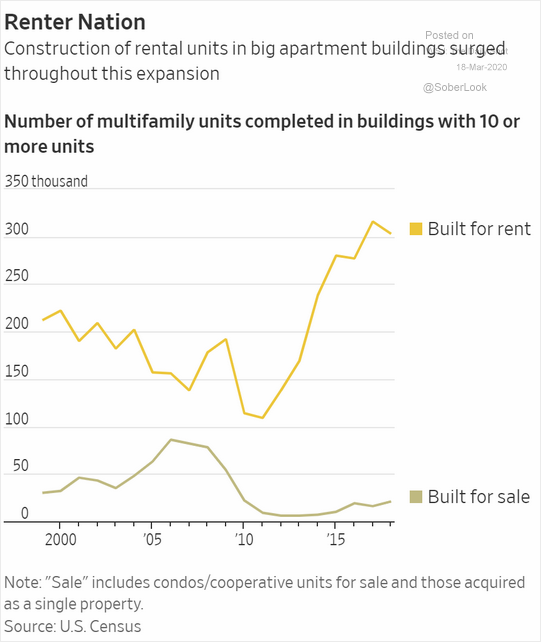 WSJ
https://blogs.wsj.com/dailyshot/2020/03/18/the-daily-shot-cracks-appearing-in-the-us-labor-market/
Continue reading