1.Up in Smoke-Weed Growers Have Major Problem.
"When the industry starts to move toward commoditization over the next decade," says Henderson, "Colombia is the only place that makes sense." An equatorial climate and low-cost, skilled labor give Colombia a clear advantage in agricultural trade. And that makes the nation a threat to North American companies like Canopy Growth (ticker: CGC), Tilray (TLRY) andAurora Cannabis (ACB). These firms have invested hundreds of millions of dollars in building the climate-controlled grow-operations needed to grow weed in cold latitudes.
Most Canadian companies nurse the long-term hope of getting their production costs below two Canadian dollars per gram of cannabis. Colombian producers say their costs will start well below 50 cents a gram—and go down from there.
The Next Threat to Big Marijuana Companies Comes From Way South of the Border
Bill Alpert
https://www.barrons.com/articles/colombia-marijuana-production-51559321831?mod=hp_DAY_7
Tilray -60%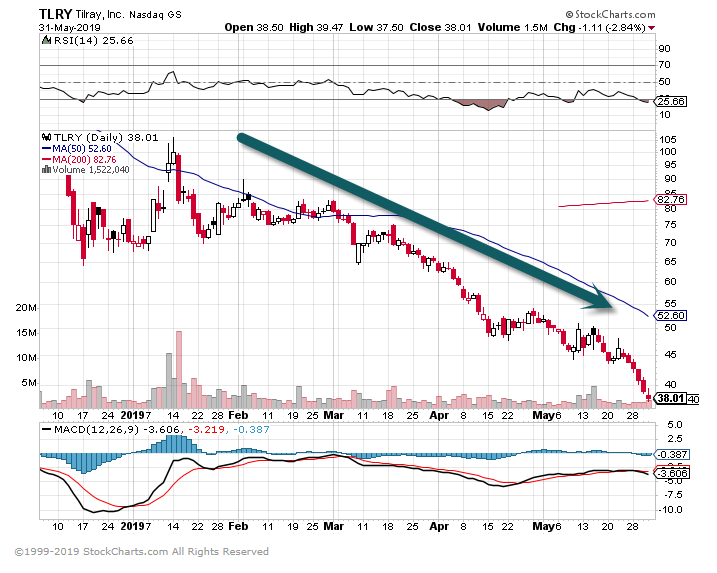 Canopy Growth hanging strong