1. December S&P Returns After Big November.
Nasdaq Dorsey Wright https://www.nasdaq.com/solutions/nasdaq-dorsey-wright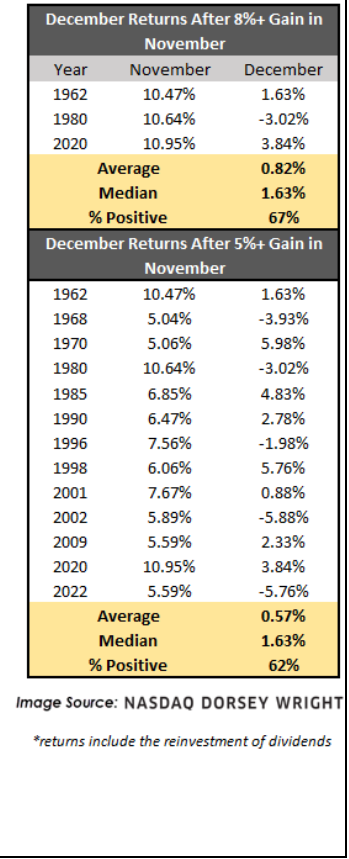 ---
2. NVDA Made the New Highs Pre-Earnings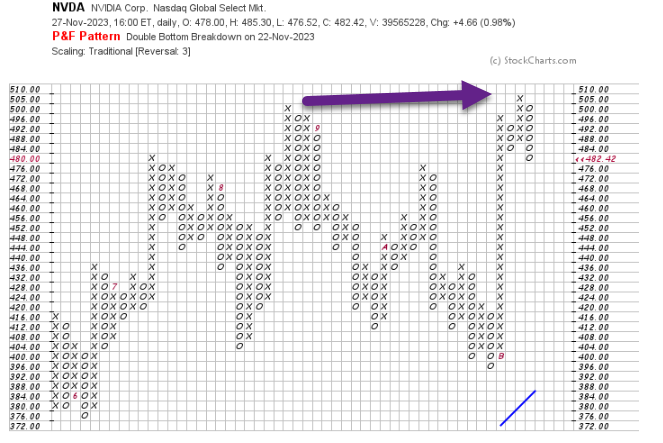 ---
3. Micro-Cap Stock +10% Bounce but Still in Big Downtrend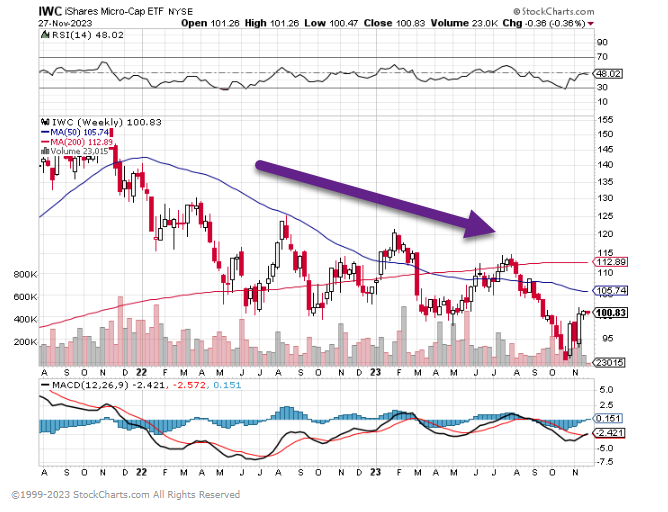 ---
4. Vanguard Investors Reduced Stock Holdings in 2022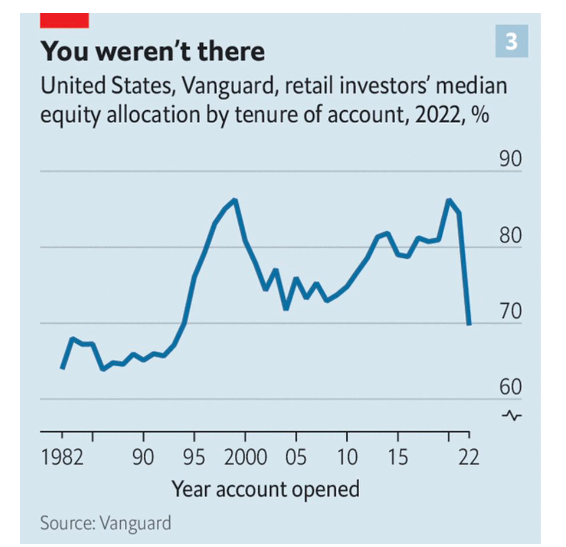 From Irrelevant Investor Blog https://theirrelevantinvestor.com/2023/11/22/animal-spirits-literal-cash-on-the-sidelines/
---
5. Two-Year Treasury Below 5%…Trading Below 50-Day Moving Average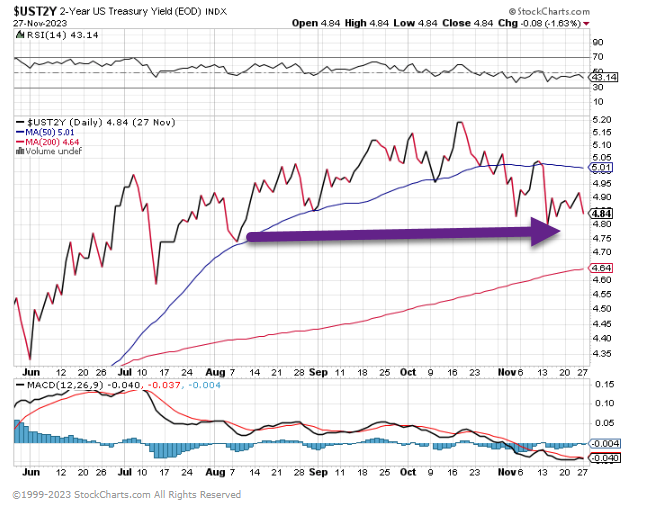 ---
6. Battery-Grade Lithium Prices -70% from January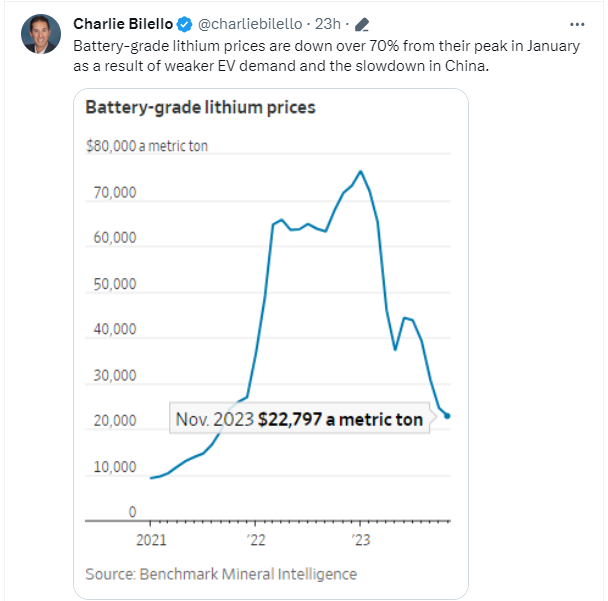 ---
7. Clean Energy VC Deal Activity
Pitchbook Blog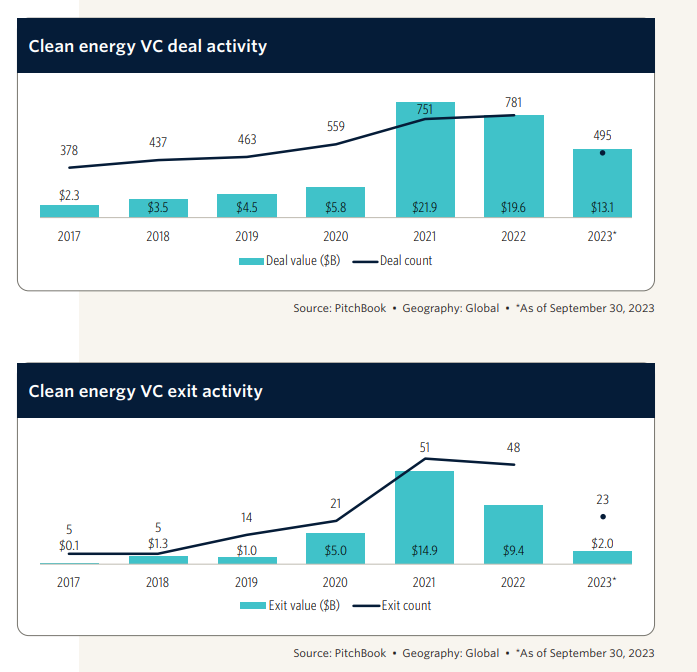 https://pitchbook.com/blog#all
---
8. Record Year for Global Presidential Elections
Jim Reid Deutsche Bank-So 2024 will be a big change from 2023. Clearly many elections will be relatively routine affairs, but as we saw from the Dutch election last week, there can be surprises.
The mains ones to watch are:
The US Presidential Election in November. A Trump victory, assuming he is the Republican nominee, plus a Republican sweep in Congress, could bring substantive policy changes.
The Taiwanese election in 

January 2024

 could help shape US-China relations over the next few years.
European Parliamentary elections in June. Given the relatively high polling numbers for the far right across parts of Europe and the recent Dutch result, this election could test the capacity of the traditional mainstream parties to maintain a majority and the Commission's ability to push further EU integration, such as with the "open strategic autonomy" agenda.
Indian elections in April/May. Political stability is behind our view that their economy will double in size out to 2030.
So stand by for the busiest political year ever.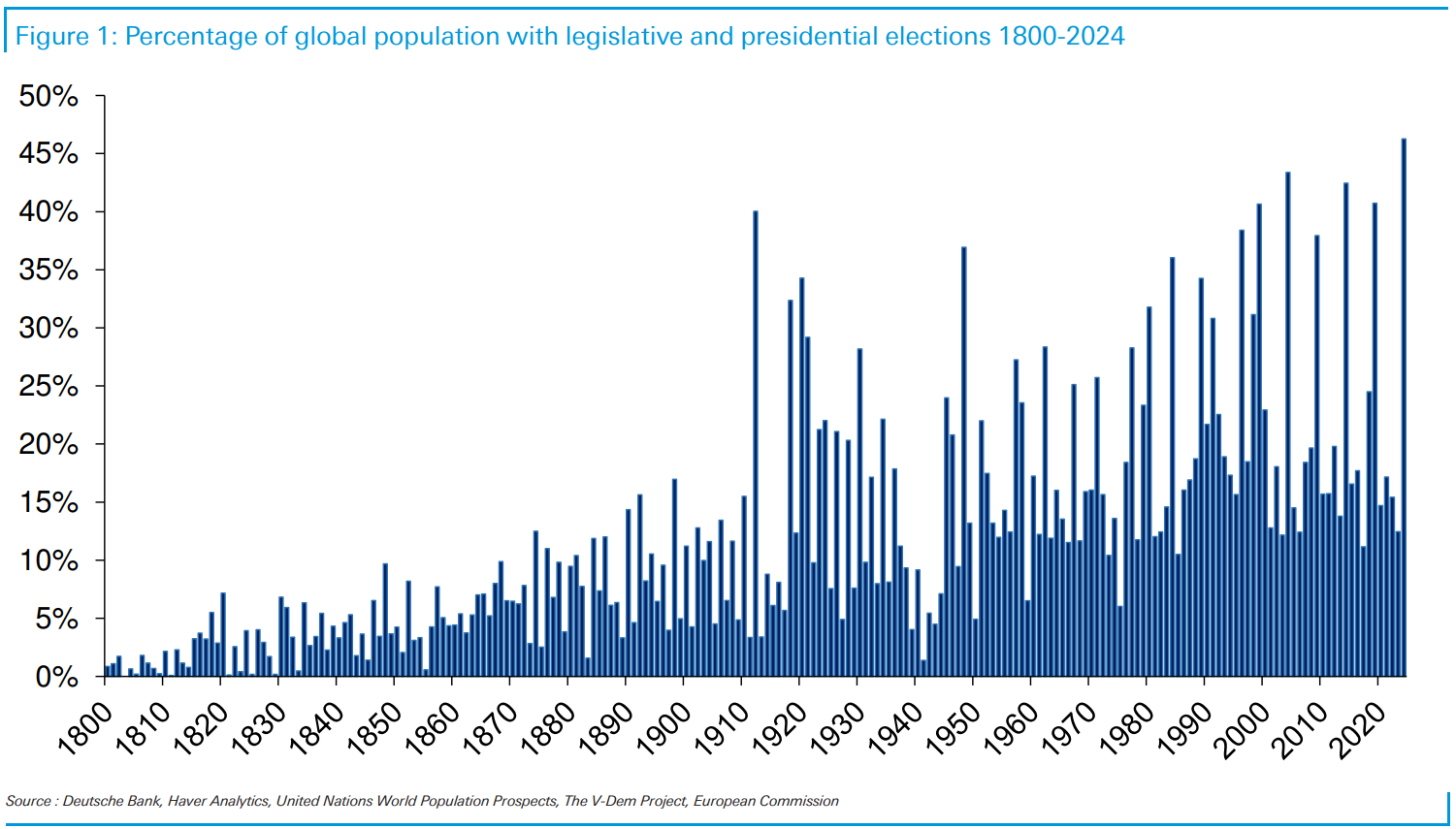 ---
9. Median U.S. Family Home Prices Fell a Record Amount in October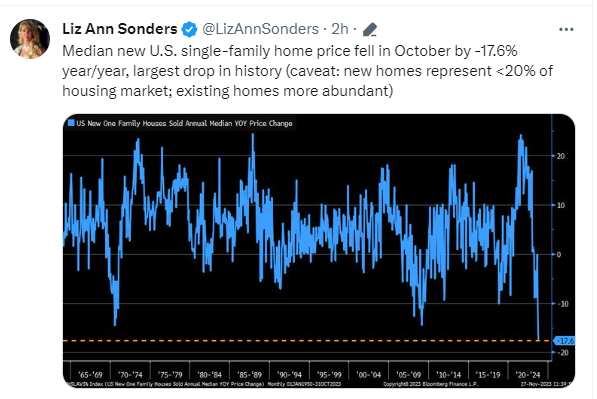 ---
10. Ultra Processed Food Consumption by Country
Food for Thought: Ultra-processed foods: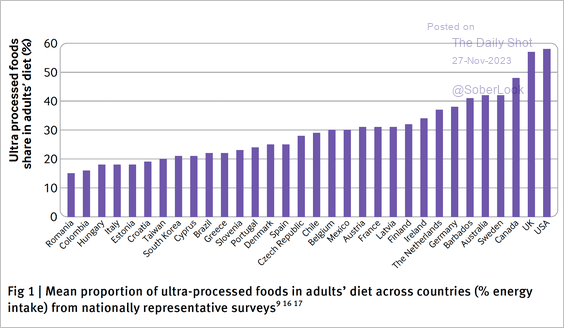 Source: BMJ  https://dailyshotbrief.com/