1.High P/E Stocks Outperformance Vs. Low P/E Stocks Surpasses Internet Bubble.Wisdom Tree
But even the best performing value factor was no contest for a market that has avoided value stocks like the Bubonic plague. Figure 2 is my favorite chart right now.
If the Bear Lurks, High P/E Stocks Are the Dreaded "Phone Ringers"Jeff Weniger, CFA
Figure 2: 10-Year Rolling Annualized Outperformance, Low P/E vs. High P/E Stocks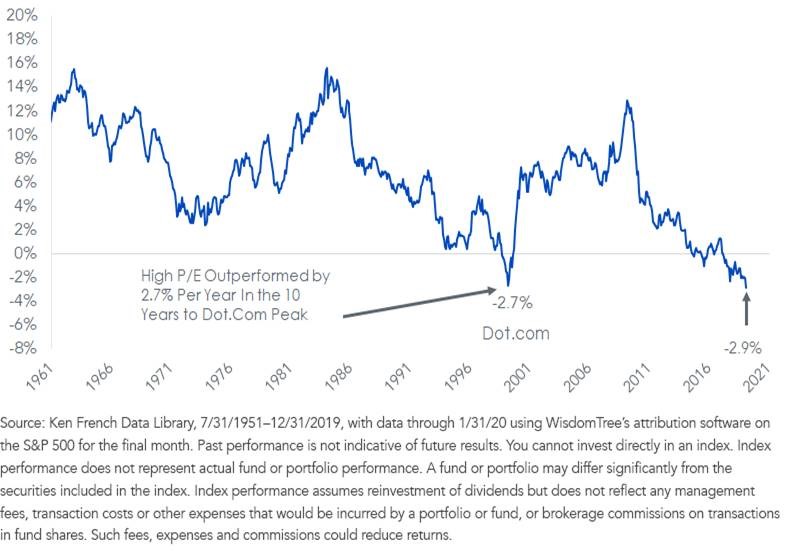 Face it: The amount by which high P/E stocks have outperformed low P/E stocks in the last 10 years exceeds the amount observed at the apex of the dot-com bubble.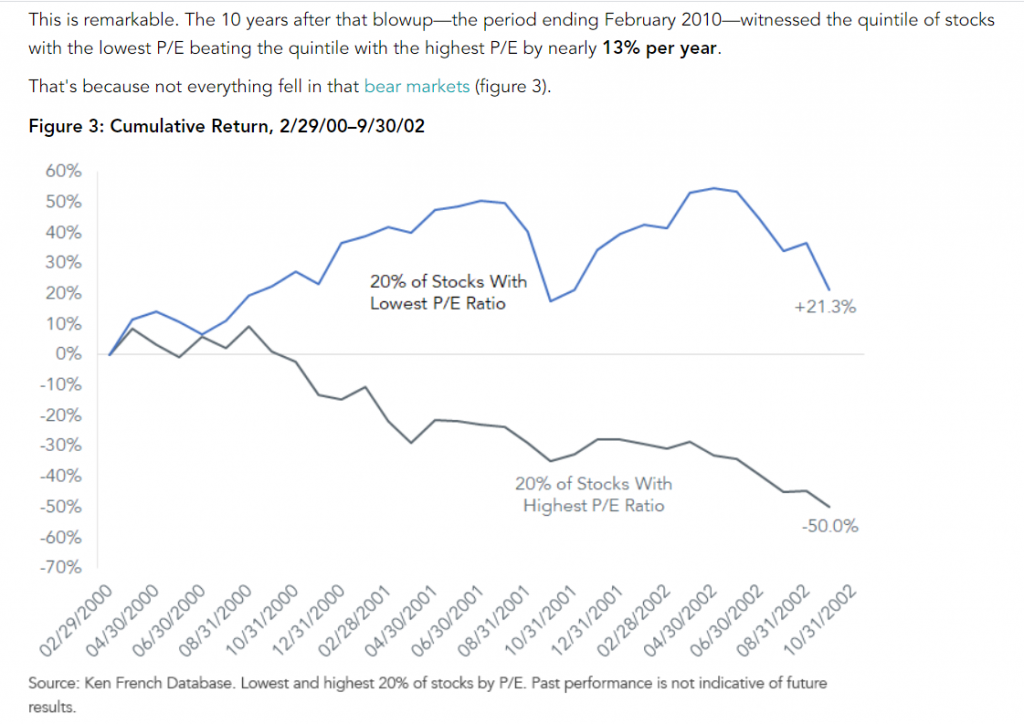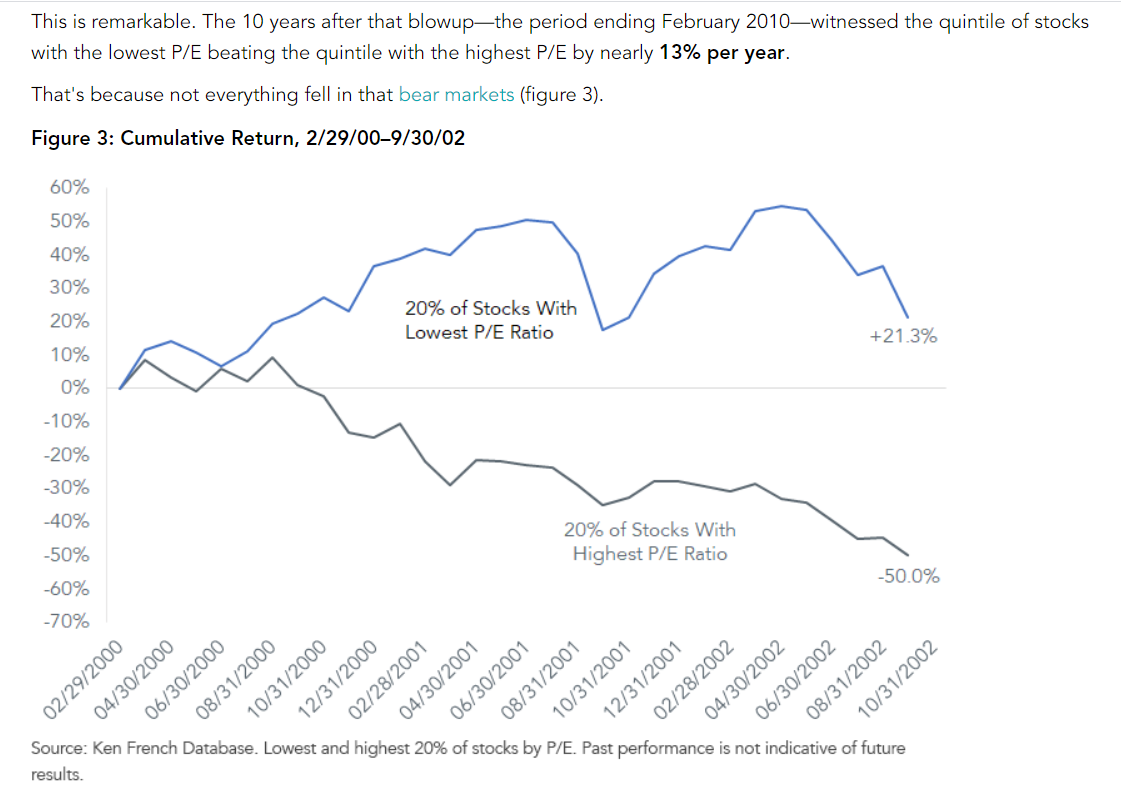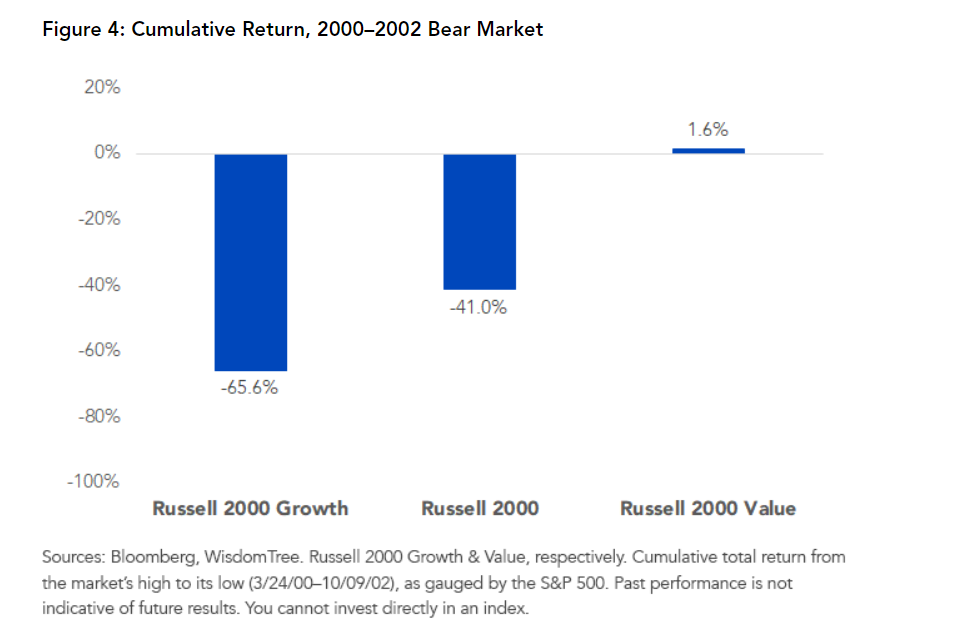 https://www.wisdomtree.com/blog/2020-02-13/if-the-bear-lurks-high-pe-stocks-are-the-dreaded-phone-ringers
2.Ratio Large Cap Growth vs. Large Cap Value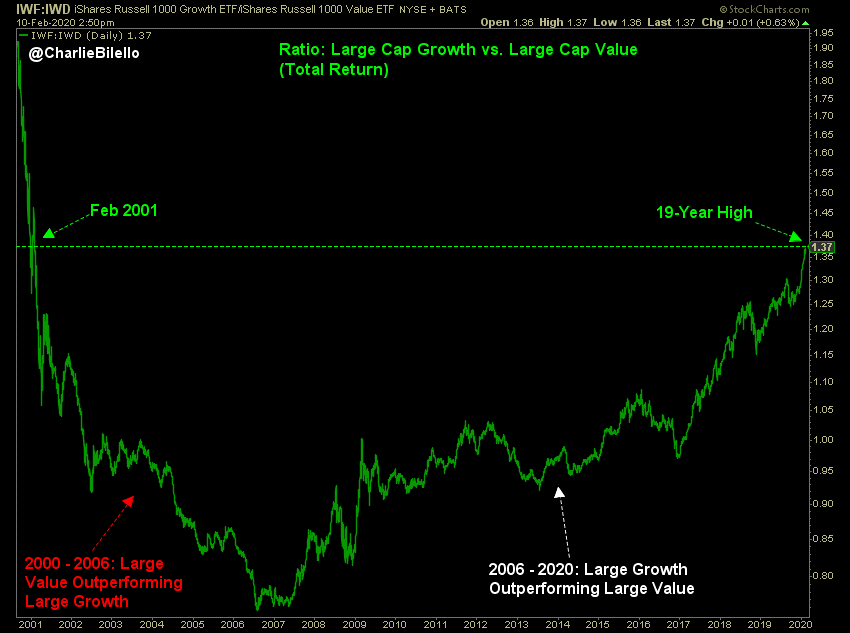 3.Car sales in China fell to fresh lows in January as the coronavirus kept buyers away from showrooms, intensifying the gloom hanging over the industry
Dave Lutz at Jones Trading
– Retail car sales fell 22% to 1.71 million units, the biggest-ever drop for the month of January, the China Passenger Car Association said Thursday. The group predicted a worsening outlook, saying February sales may drop more than 30%.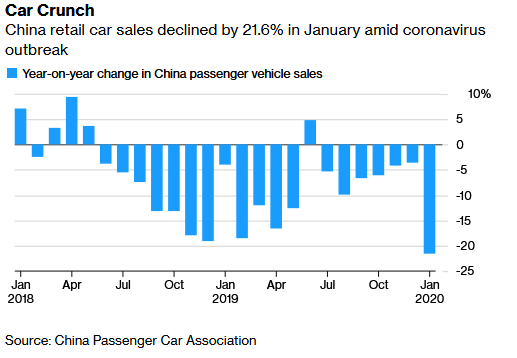 From Dave Lutz at Jones Trading
4.Americans Use 50% More Natural Gas Than 10 Years Ago But Stocks Make New Lows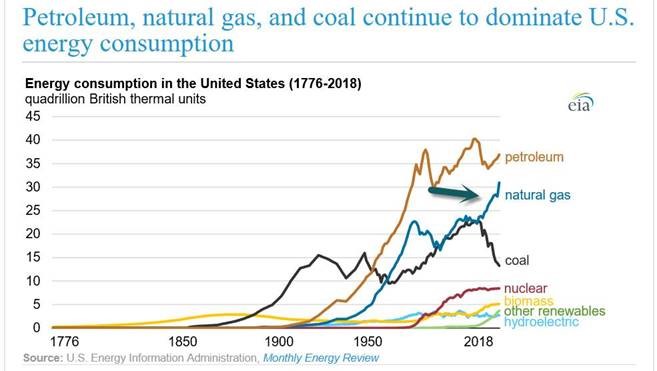 https://www.eia.gov/todayinenergy/detail.php?id=40013
Stocks Make New Lows….FCG-Natural Gas Stock ETF…Previous High $56..$9 last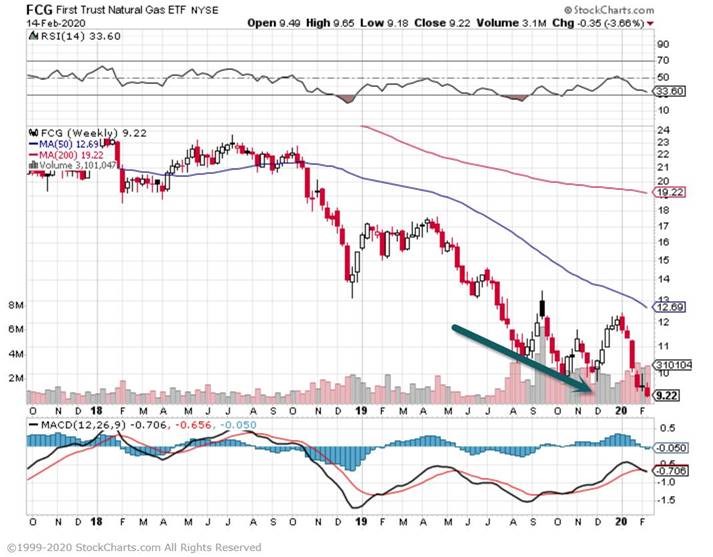 5.Transportation/Warehouse Job Growth vs. Retail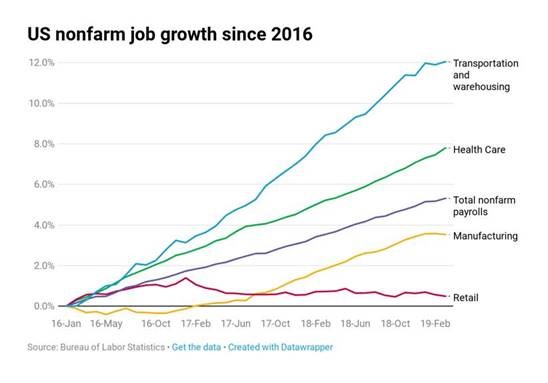 Booming jobs market is leaving the retail industry behindThomas Franck@tomwfranck https://www.cnbc.com/2019/04/05/booming-jobs-market-is-leaving-the-retail-industry-behind.html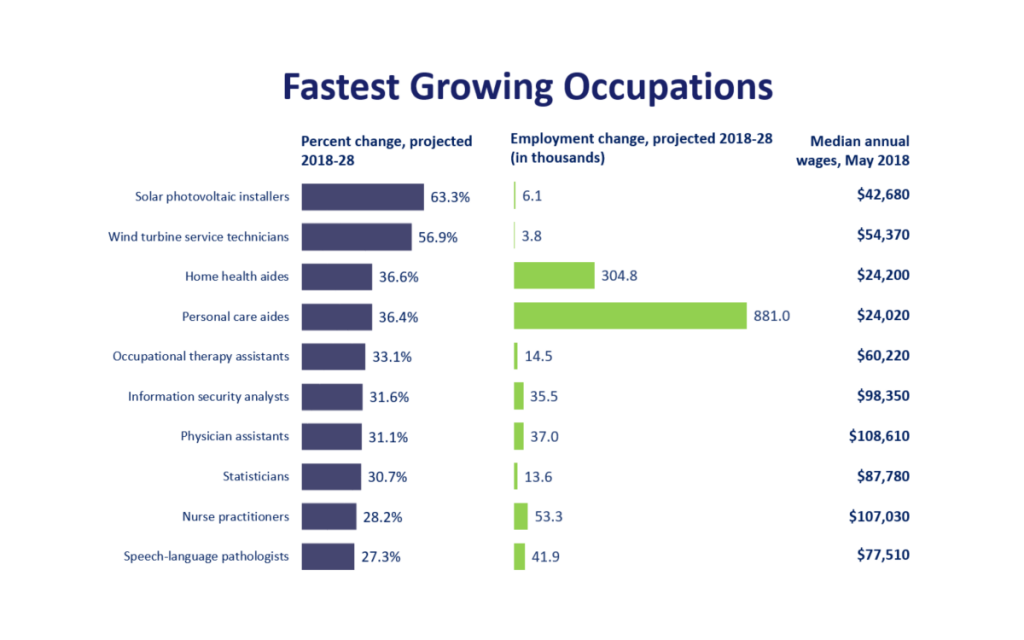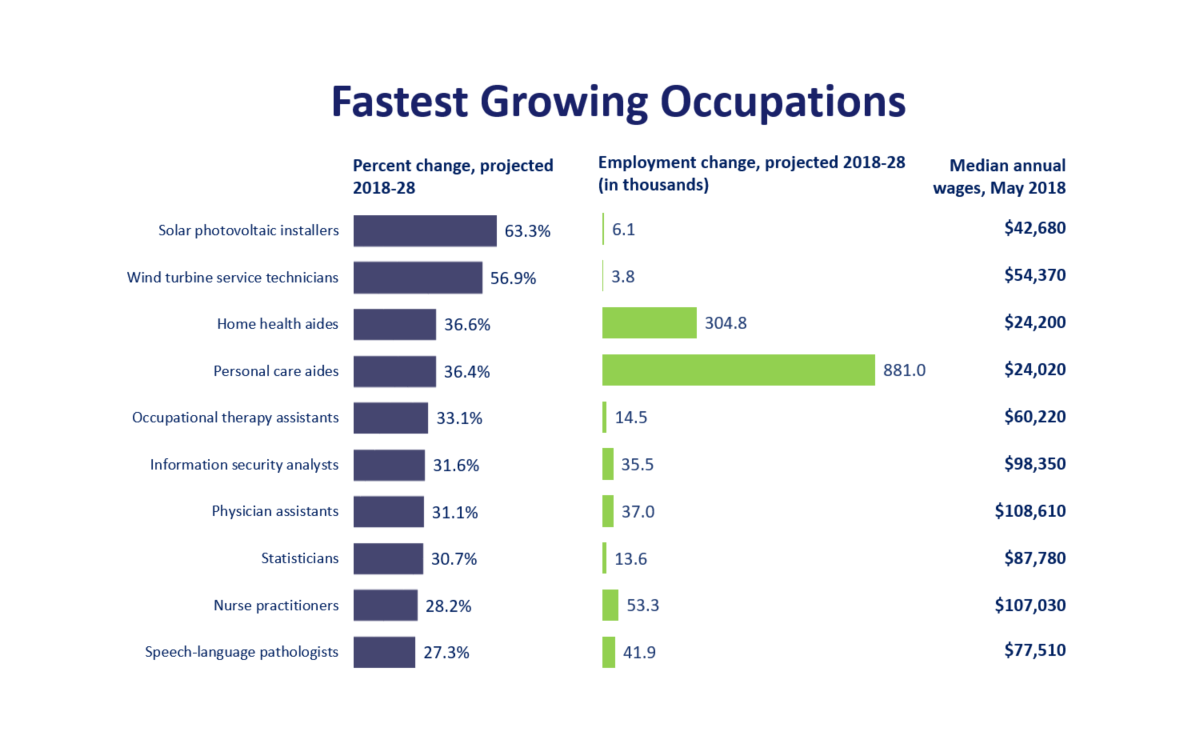 https://www.bls.gov/emp/images/growing_occupations.png
6.Earnings Update
Earnings season for Q4 2019 results is well underway, with 64% of the companies in the S&P 500 Index SPX having reported as of Friday, February 7th. So far, 71% of the companies included in the large cap domestic equity index that have reported posted surprise earnings per share (EPS) beats, while 67% of the companies reporting have posted positive revenue surprise beats. Currently, the blended earnings growth rate for the S&P 500 is 0.7%, which, if sustained, will mark the first time the index has reported year-over-year growth in earnings since Q4 of 2018. Additionally, the S&P 500's forward 12-month price/earnings (P/E) ratio is 18.8, well above the 5-year average reading of 16.7 and the 10-year average figure of 15.0 (source: FactSet Earnings Insight).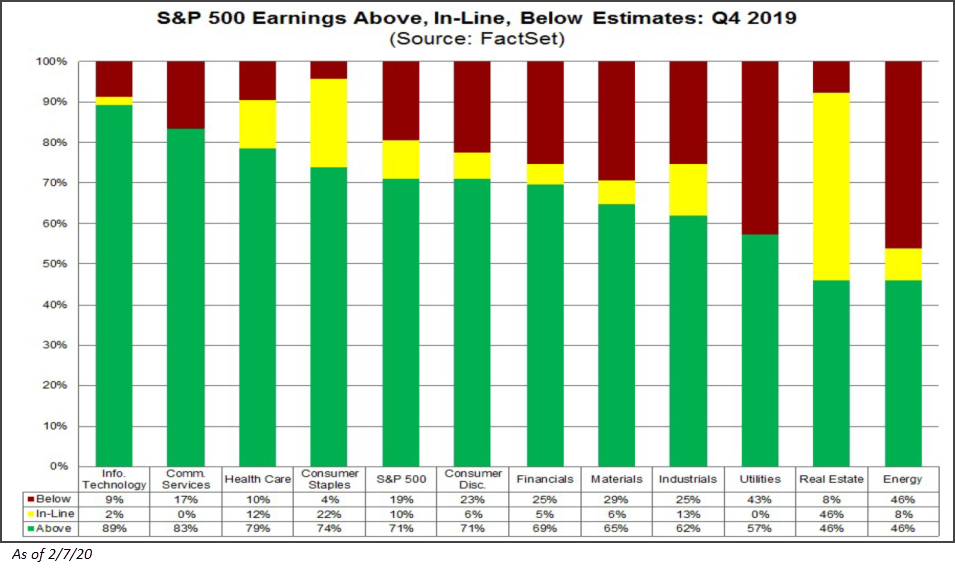 Nasdaq Dorsey Wright https://oxlive.dorseywright.com/research/bigwire/2020/02/10/02-10-2020
7.Most ESG Funds Dominated by Tech
WSJ- By Akane Otani
The five most commonly held S&P 500 stocks in actively managed sustainable equity funds last fall were Microsoft Corp., MSFT 0.89% Alphabet Inc., GOOG 0.40% Visa Inc., V 1.39% Apple Inc. and Cisco Systems Inc., CSCO -0.74% according to an RBC Capital Markets analysis.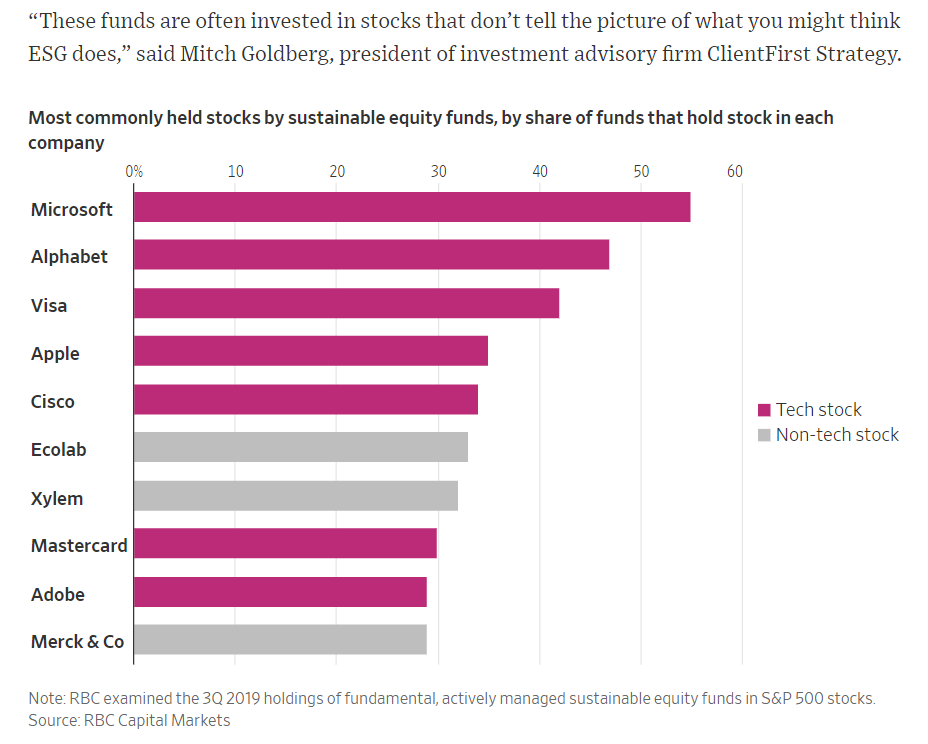 Big Technology Stocks Dominate ESG Funds
The most commonly held S&P 500 stocks in actively managed sustainable equity funds last fall were giants including Microsoft, Alphabet and Apple
https://www.wsj.com/articles/big-technology-stocks-dominate-esg-funds-11581330601?mod=hp_lead_pos4
8.Japanes Companies Hoarding Cash…Now Embracing Stock Buybacks.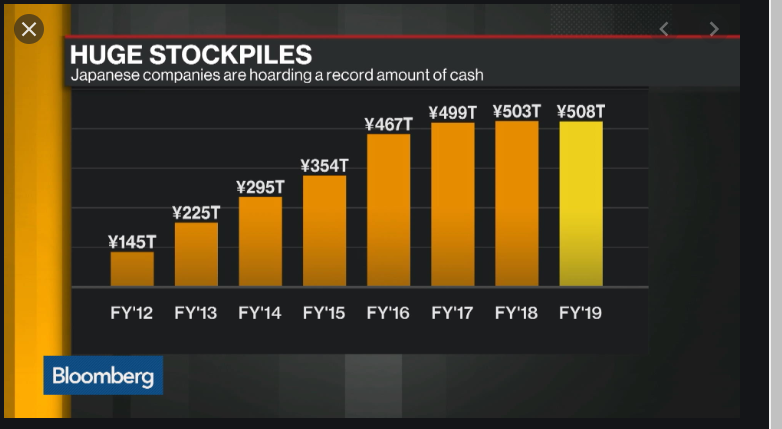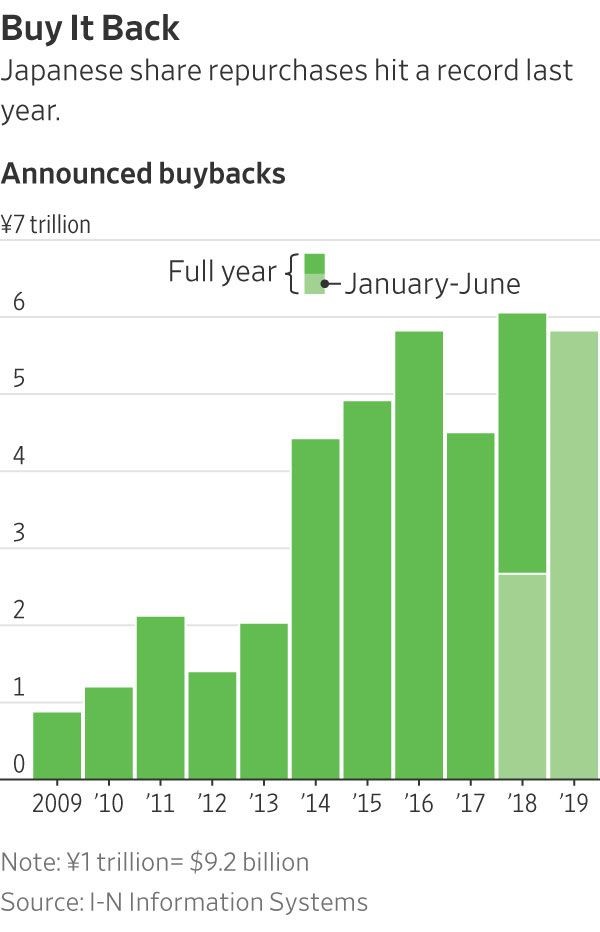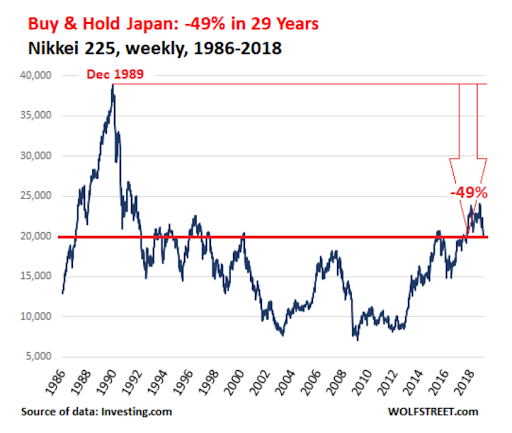 9.White House considering tax incentive for more Americans to buy stocks, sources say
Published Fri, Feb 14 20202:33 PM ESTUpdated Fri, Feb 14 20203:17 PM EST
Key Points
The White House is considering ways to incentivize U.S. households to invest in the stock market.
Under the proposal, a portion of income would become tax-free for investment purposes.
The Trump administration is considering several proposals as part of a forthcoming economic stimulus package.
WASHINGTON — As part of a forthcoming package of proposed tax cuts, the White House is considering ways to incentivize U.S. households to invest in the stock market, according to four senior administration officials familiar with the discussions.
The proposal, one of many new tax cuts under consideration, would see a portion of household income treated as tax-free for the purposes of investing outside a traditional 401(k). Under one hypothetical scenario described by multiple officials, a household earning up to $200,000 could invest $10,000 of that income on a tax-free basis, although officials noted these numbers are fluid.
"Nothing's ruled out," said one senior administration official. "Nothing's been ruled in, either."
Larry Kudlow, director of the National Economic Council, told CNBC the approach looked at most closely centers on creating universal savings accounts, which would combine retirement, education and health care savings into one vehicle.
Money put into the account would be done so on an after-tax basis, and taxed when withdrawn as well; but any accumulation of profits during the investment timeframe, known as capital gains, would not be taxed. Kudlow told CNBC this policy, if pursued, may extend to bonds as well as stocks.
Kudlow noted that this and other ideas have yet to be fleshed out, and no decisions have been made.
The development comes as President Donald Trump seeks reelection this fall. He has sought to distinguish himself from his potential Democratic rivals by accusing of them of pursuing "socialist" policies while he has touted tax cuts and deregulation under his administration.
After the Great Recession, the percentage of American households owning stocks fell to 52% from 62% before the crisis, according to Gallup. That percentage reached 55% in 2019, a year when the stock market hit record highs.
The tax break, if enacted, would represent "a pretty substantial amount of money for people" to have for retirement, according to Stephen Moore, economist at the conservative Heritage Foundation and close confidante of the White House.
"That's the type of thing that would expand ownership," Moore tells CNBC.
The stock market's rise under Trump's tenure is a well-documented point of pride for the president and his top economic officials, who have called the Dow Jones Industrial Average a "barometer" and a "mark-to-market indicator" of the administration's performance. The S&P 500, seen as the broadest index of corporate performance, has risen 49% since Trump took office.
The White House publicly has been pointing to the package as a new shot of adrenaline in an economy whose growth shows signs of slowing 10 years into an expansion. A payroll tax cut would become an option only if the economy experienced significant decline, according to two senior administration officials. Separately, Kudlow has suggested cutting the tax rate to 15% for middle-class earners.
Kudlow and Vice President Mike Pence have suggested that the package could be unveiled in early fall, as voters are deliberating whether to elect Trump to a second term.
New tax cuts are "one of the reasons why we're going to focus so much energy on making sure that not only do we get President Donald Trump four more years in this White House," Pence said in a recent interview on the Fox Business Network. "But we're going to make sure that we reelect a Republican Senate and elect a Republican House of Representatives."
Any tax cuts would need congressional approval to take effect, a tall order while Democrats have the majority in the House of Representatives. For that reason, officials described the proposal that would be made public as "conceptual in nature."
"It's sort of an idealistic document," said a senior official involved in discussions. "Sort of, 'If you reelect this administration, this is what you're going to get.'"
https://www.cnbc.com/2020/02/14/white-house-considering-tax-incentive-for-more-americans-to-buy-stocks.html?utm_source=morning_brew
10.Things You Need to Succeed