1.20 best-performing stocks of the past decade
Some lesser-known companies have special advantages in their industries
MarketWatch photo illustration/Getty Images, iStockphoto
Netflix is the runaway winner for total returns in the S&P 500 over the past 10 years, but Amazon.com and Apple are also impressive.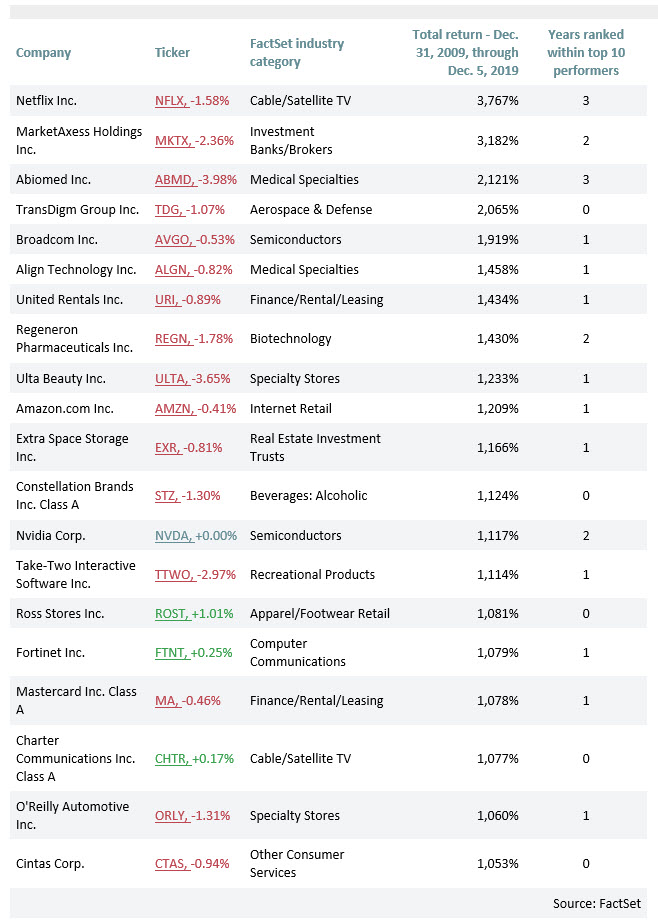 These are the 20 best-performing stocks of the past decade, and some of them will surprise you–Some lesser-known companies have special advantages in their industries PHILIPVAN DOORN
https://www.marketwatch.com/story/these-are-the-20-best-performing-stocks-of-the-past-decade-and-some-of-them-will-surprise-you-2019-12-09?mod=home-page
2.Longest Expansion, Lackluster Growth
Mon, Dec 9, 2019
Below is an excerpt from one of the first sections of our 2020 Outlook Report that was released on Friday discussing Economic Cycles which provides our outlook for the economy and equity market performance surrounding economic expansions and recessions:

With this being the longest expansion on record, and still in good health based on the November jobs report, it wouldn't be a leap to assume that both the stock market's performance and economic growth during this period have also been among the best. The reality, though, isn't quite the case.

Starting with the stock market, the S&P 500 has rallied more than 230% since the end of the recession in June 2009 which is stronger than any other expansion. It is also only the third post-WWII expansion where the S&P 500 more than doubled. Besides those three periods, though, the stock market's gain during all other expansions was less than 55%.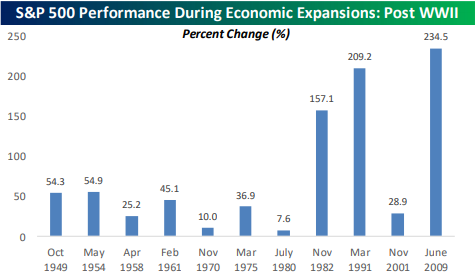 Where the current expansion has been lacking, though, is in terms of economic growth. One would think that with a record economic expansion in terms of length, that overall growth would also be strong. As shown in the charts below, four other expansions have seen a stronger level of total growth than the 26.4% level in the current period (median: 22.9%). Sign up using our 2020 Annual Outlook Special to gain access to the entire section on Economic Cycles as well as other individual sections and the full publication to be released by year-end.
https://www.bespokepremium.com/interactive/posts/think-big-blog/longest-expansion-lackluster-growth
3.A Growing Share of S&P Earnings are Contracting.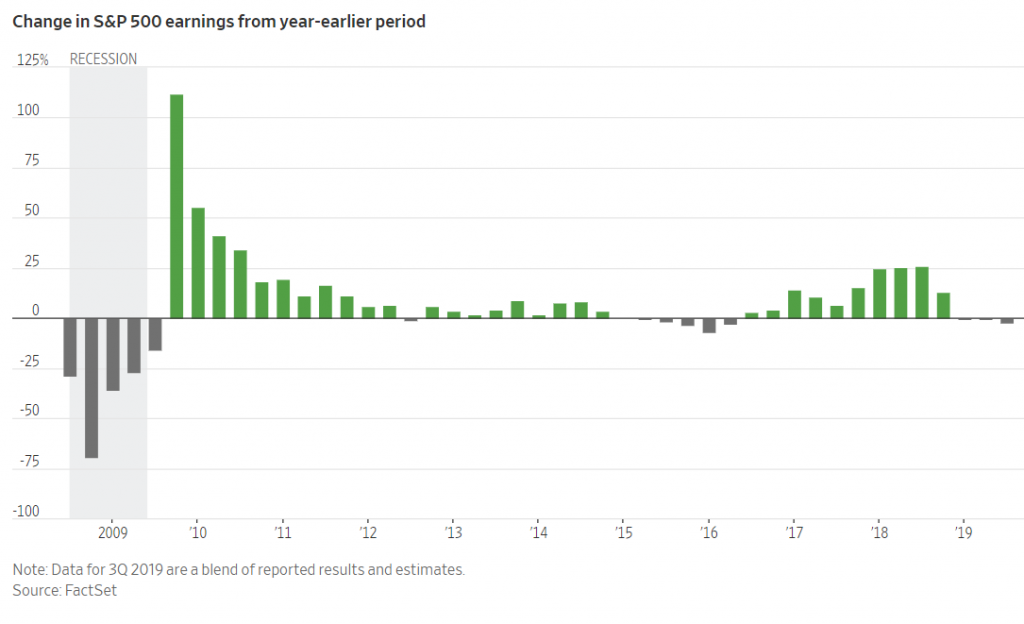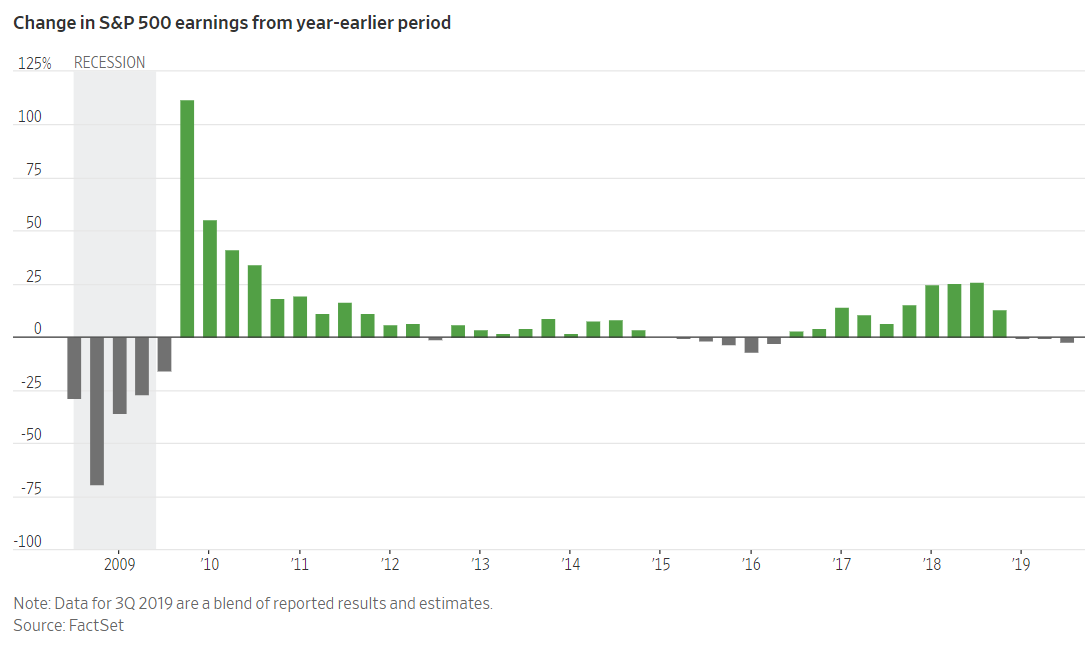 A Growing Share of S&P 500 Companies' Earnings Are Contracting
The percentage of S&P 500 companies posting a year-over-year decline in earnings is at highest level since 2009
https://www.wsj.com/articles/a-growing-share-of-s-p-500-companies-earnings-are-contracting-11575475559
4. If you were picking equities by throwing darts at a board, more than 90% would fail to beat cash.
Last week, I published a chart described by its creator as the "most depressing chart ever" for asset managers. Andrew Lapthorne, chief quantitative strategist at Societe Generale SA, pointed out that over the last two years, barely one in five stocks globally have managed to beat the S&P 500. Here is his chart again, for those who didn't see it: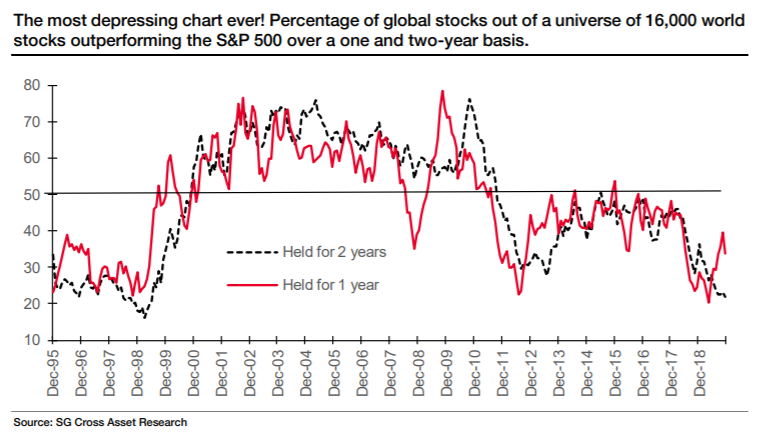 Depressed Enough Yet? Try This Stock Chart, Then
If you were picking equities by throwing darts at a board, more than 90% would fail to beat cash.By John Authers
https://www.bloomberg.com/opinion/articles/2019-12-09/active-equity-management-is-even-harder-than-you-might-think-k3xyx3r4
5.2010's Only Decade Going Back to 1850 Without a Recession.
Ben Carlson
https://awealthofcommonsense.com/
This will be the first decade in modern economic history (since 1850) that the US won't experience a single recession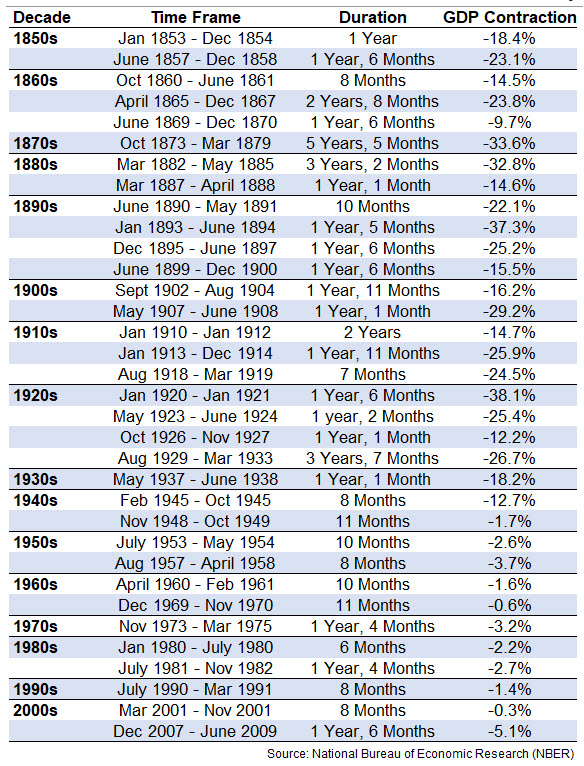 Found on Barry Ritholtz The Big Picture Blog
6.Who Knew ?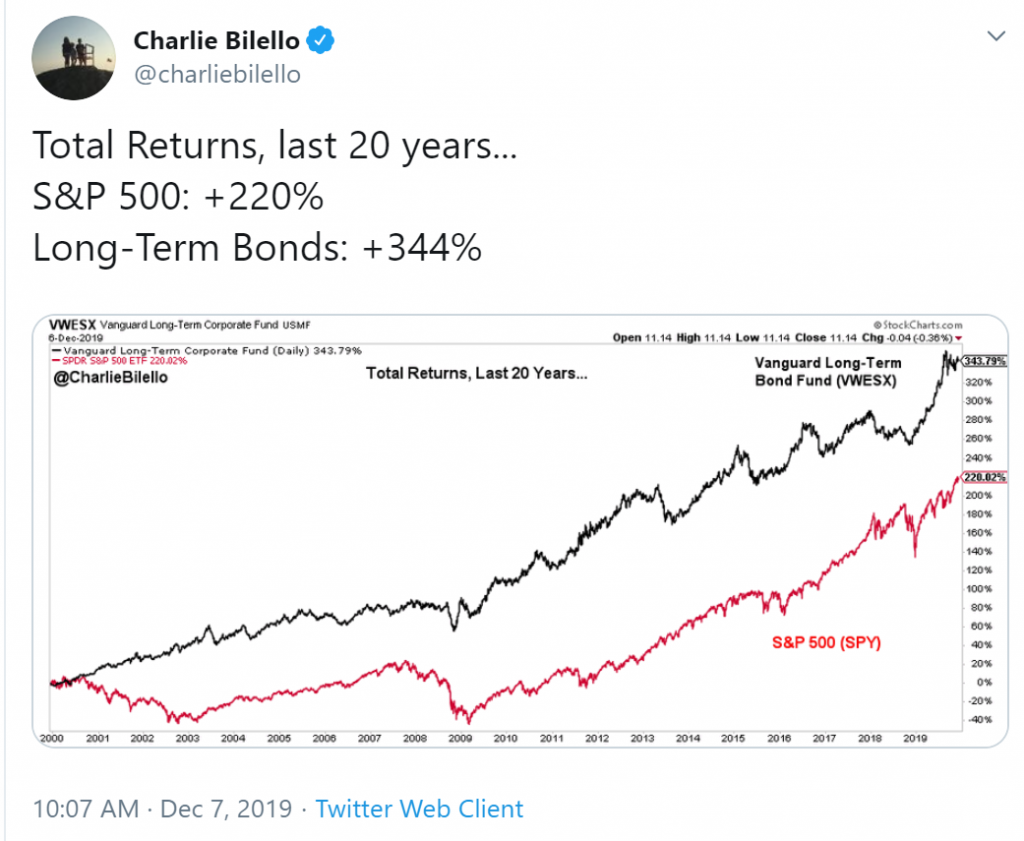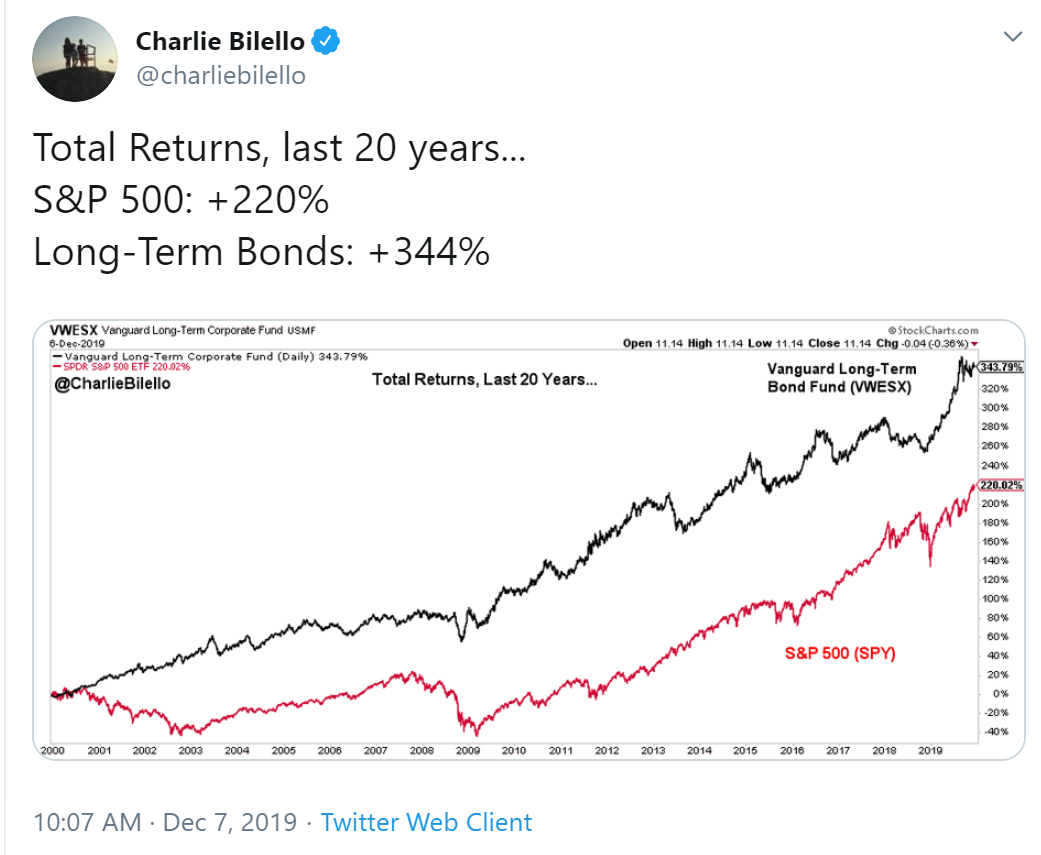 7.New State of American Rental Market….30% Detached Homes.
30% of America's renters live in a detached home, yet only ~10% of new rental supply is detached. That is about to change. John Burns Real Estate Consulting hashtag#JBRECDailyInsight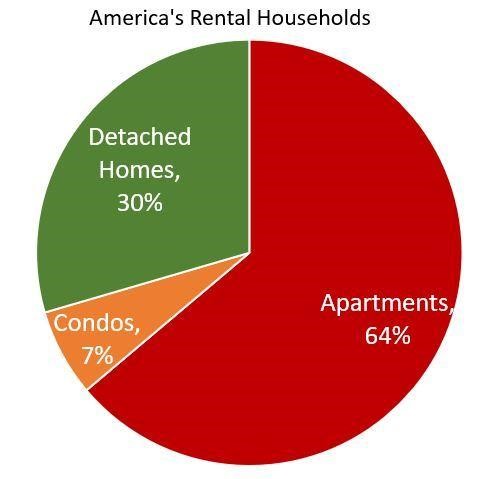 John Burns Real Estate.
https://www.linkedin.com/feed/hashtag/?keywords=%23JBRECDailyInsight
8.See Exact Timing of College Costs Separating from Median U.S. Income.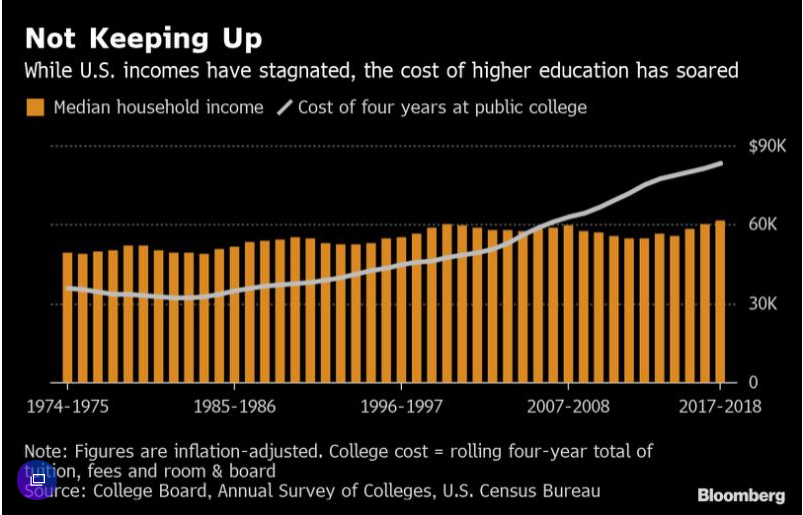 9.Paul Volcker, former Fed chairman who fought inflation, dies at 92
By Chris Isidore, CNN Business
Updated 1:34 PM ET, Mon December 9, 2019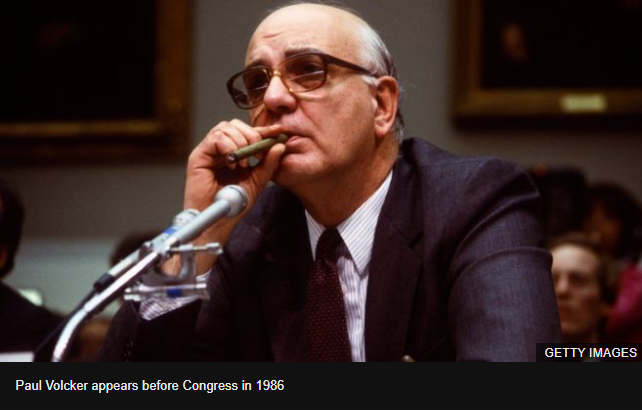 New York (CNN Business)Paul Volcker, the former chairman of the Federal Reserve known for his battles against inflation in the late 1970s and early 1980s, has died. He was 92.
He passed away at his home in New York Sunday from complications related to his prostate cancer, said his daughter, Janice Zima.
Volcker served as Fed chairman from August 1979 through 1987. He returned to public service more than 20 years later in the wake of the financial crisis, serving as an economic adviser to President Barack Obama during the early days of his administration.
"Paul A. Volcker was a giant among American public servants. He was a man of great courage and integrity who committed most of his working life to the public good," said Thomas Ross, president of the Volcker Alliance, a government advocacy group for which Volcker was the chairman.
Sponsor content by Vanguard
What if there's a bear market right before I retire?
Financial advisor Kevin suggests ways you can stop worrying and take action.
Volcker became chairman of the Federal Reserve in August 1979, appointed by President Jimmy Carter, as the United States was in the grip of high inflation. Prices were up 11.8% from the prior year during his first month on the job.
To choke off demand for goods and put downward pressure on prices, the Fed under Volcker raised interest rates to unprecedented levels. By the high point in July 1981, the effective Fed funds rate had reached 22.36%.
But the high rates also plunged the nation into a series of recessions, one starting in January 1980, the next in July 1981. It helped lead to Carter's loss of his 1980 reelection bid. Unemployment hit a high of 10.8% in late 1982, the highest rate since the Great Depression and a higher rate than the one that was reached during the Great Recession of 2007 through 2009.
But his battle against inflation was successful. The annual rate of price increases had fallen to 1.2% by late 1986, soon before he left office. And except for a brief period in 1990, overall inflation hasn't topped 6% since he left office.
Volcker was reappointed to lead the Fed by President Ronald Reagan in 1983. But he clashed with the Reagan administration, according to a biography by Joseph Treaster. Although Reagan didn't publicly criticize Volcker, he made it clear a third term was not in the cards. Volcker announced he was stepping down in 1987 and was replaced with Alan Greenspan.
During his time working with the Obama administration, he helped to draft what became known as the "Volcker Rule" which limited the trading that banks could do with their own proprietary accounts.
4 former Fed chiefs issue stark warning: US central bank must be independent
At a January 2010 press conference, Obama announced his support for the Volcker Rule, saying new reforms should ban proprietary trading. Volcker was reportedly surprised to discover Obama had given the ban his name.
The Volcker Rule passed as a part of the Dodd-Frank bill of Wall Street reforms, but remains one of the most contested measures by banks and Republicans. Volcker had vigorously defended it.
But the limits were loosened on smaller banks in 2018 under a bipartisan bill signed by President Donald Trump. There were further changes put in place by Federal regulators in August 2019.
He was praised Monday by several of his successors.
"He personified the idea of doing something politically unpopular but economically necessary," said Ben Bernanke, who served as Fed chairman from 2006 through 2014.
"Paul Volcker was an inspiration to me and to everyone in the Federal Reserve," said Janet Yellen, who was Fed chair from 2014 through 2018. "He embodied the values we hold most dear: devotion to public service, the courage to do the right thing, even when it's immensely unpopular, a commitment to strong and effective regulation of the banking system and the highest ethical standards."
Yellen said Americans have Volcker to thank for low inflation and economic stability
"His life exemplified the highest ideals — integrity, courage, and a commitment to do what was best for all Americans," said Jerome Powell, the current Fed chairman. "His contributions to the nation left a lasting legacy. My colleagues and I at the Federal Reserve mourn this loss and send our condolences to his family."
Volcker has been active in public affairs until recently. He was one of four former Fed chairmen, along with Greenspan, Bernanke and Yellen, who wrote in an op-ed column in the Wall Street Journal in August arguing that it was dangerous to even suggest Powell could be removed from office by President Trump, who has repeatedly criticized him and the Fed's decisions. They argued that an erosion of the central bank's independence would undermine financial markets and damage the economy.
"Even the perception that monetary-policy decisions are politically motivated, or influenced by threats that policy makers won't be able to serve out their terms of office, can undermine public confidence that the central bank is acting in the best interest of the economy. That can lead to unstable financial markets and worse economic outcomes," they wrote in the column.
Volcker was an imposing figure, who was six feet, seven inches tall. He loved fly-fishing and cigars. He is survived by his wife Anke Dening, his children Janice Zima and James Paul Volcker, and by his grandchildren. His first wife Barbara Bahnson Volcker died in 1998.
https://www.cnn.com/2019/12/09/investing/paul-volcker-obituary/index.html
10.Five Reasons to Get Out of Your Comfort Zone
Improve your happiness and health by taking a new look at your personality.
They call it a comfort zone for a reason. There is definitely comfort in having a life that is predictable and without unpleasant surprises. There is also comfort in having steady routines that you follow day in and day out, and from year to year as you go through the ebbs and flows of the seasons.
People who know you won't call you at 7 p.m., because they know, with certainty, that you've just sat down to eat dinner. They also know what to get you for a birthday gift, because your preferences for clothes, wine, or even store gift cards are so well-established. As it turns out, though, treading the "straight and narrow" pathway may not be all that beneficial to your well-being. Even if you never actually change those reassuring routines, just contemplating a break in your patterns can be of value.
People may gravitate toward steady routines for a number of reasons, but one of the most probable has to do with personality. The Five-Factor Model proposes that the quality of "openness to experience" is one of the basic building blocks of personality, influencing whether you're willing to contemplate new ideas, explore new opportunities, try out new cultural experiences, question your values from time to time, and take the time to explore your feelings. Although openness to experience is somewhat the poor step-child of the Five-Factor Model, paling in comparison to popular favorites, such as introversion/extraversion and neuroticism, there is now increasing evidence of its importance in overall psychological health.
In one recent study by the National University of Ireland's Anna Soye and Páraic O'Súilleabháin (2019), a sample of 77 women ages 18-25 were subjected to two different stress-producing conditions while their blood pressure and heart rate were monitored. In the active stress condition, participants had the unusual task of speaking as loud as possible into a camcorder about words presented to them on a screen. In the passive stress condition, they were required to watch the recorded videos as they performed this task.
Previous research has actually revealed that both of these conditions produce cardiovascular stress responses. The findings showed that women highest in openness to feelings were most likely to show elevated stress reactions, but only in the acute stress condition. Across the passive stress condition, these highly open individuals actually recovered more successfully. In other words, in some circumstances, being willing to explore your feelings might help you become better able to adapt to stressful situations.
Openness to experience as a personality trait may also matter for how young you feel. Yannick Stephan of the University of Montpellier (France) and colleagues (2019) examined data from a large U.S. sample initially including over 10,000 adults and followed them for 8 to 20 years. Participants completed measures of Five-Factor personality traits, along with self-report measures of physical activity and subjective age (calculated by subtracting self-rated age from actual age and dividing by actual age).
The final statistical model in the Stephan et al. study revealed the beneficial effects of physical activity on subjective age, via a route through openness to experience. In other words, as the authors concluded: "A physically active lifestyle contributes to feeling younger, in part because of the personality and health benefits of such a lifestyle" (p. 7).
Other research shows that being open to experience may also boost your creativity. In the "Big Two" model of personality, the five factors break down into plasticity (openness and extraversion) and stability (low neuroticism, agreeableness, and conscientiousness) (Feist, 2019). Supporting this concept, Angelina Sutin et al. (2019) showed positive relationships between openness and verbal fluency, another indicator of cognitive functioning related to creativity. People high in openness may even have more gray matter in the brain (cortical thickness), as observed by Defence Research and Development Canada's Oshin Vartanian and colleagues (2019).
This research leads right into the Openness-Fluid-Crystallized-Intelligence (OFCI) model (Ziegler et al., 2018). The OFCI model proposes that people higher in personality openness also have more varied interests and improved ability to assess situations, strengths that are reflected in higher scores on measures of intelligence as they develop through adulthood. More openness, this model proposes, leads to more "learning opportunities," which in turn stimulates the cognitive processes that underlie intelligence.
With these findings in mind, then, here are the five reasons you need to open your own personality as well as your routines to stretch your own comfort zone, bit by bit:
1. Improve your adaptability. Giving yourself that extra emotional push from being willing to look at your feelings in a range of situations can wake your cardiovascular system enough to learn to adapt to real stress.
2. Feel younger. When you are open to new experiences, you freshen your perspective. It's especially useful if you adopt this perspective in re-examining whether you can squeeze in more time for exercise, rather than sticking to your tried-and-true excuse that you're too busy (hint: most people aren't)
3. Expand your verbal horizons. Research showing the relationship between verbal fluency and personality openness highlights the value of adopting a mentally flexible approach to life.
4. Become more creative. Feeling "stuck" is one of the chief reasons why people feel their creativity is stifled. By being willing to consider new ideas and approaches, you can think yourself out of that constraining mental box.
5. Strengthen your intelligence. As the OFCI model proposes, people higher in personality openness get more out of their experiences, allowing them to expand their intelligence more than their comfort zone-loving age peers.
You may be wondering how to go about making these transformations, now that you know why it's worth doing so. The answer is to look at personality openness as a learnable skill. Train yourself to look in new ways at your world, your feelings, and even your most cherished daily schedules by taking off your straight and narrow blinders.
To sum up, fulfillment in life can come from the sources of comfort you've grown to love, but as the research on personality openness shows, some stretching of that comfort zone can enrich your life even more.
LinkedIn and Facebook Image: Hortimages/Shutterstock
https://www.psychologytoday.com/us/blog/fulfillment-any-age/201911/five-reasons-get-out-your-comfort-zone?collection=1136257