1. Lowest Percentage of Stocks Outperforming the S&P in 10 Years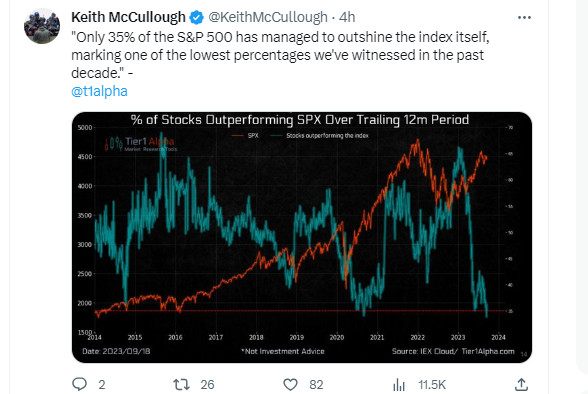 ---
2. 30-Year Treasury…Next Resistance 4.75%
30-Year Treasury Broke Above Down Trend Line Going Back to 1983
---
3. Recessions Less Frequent Since 1982
Jim Reid Deutsche Bank As today's CoTD shows, recessions have generally got much rarer through time, especially since 1982. Since then the US, Germany and France have only seen 4, whilst the UK and Canada have only seen only 3. The 4 US recessions of the last 40 years contrasts with the 9 recessions in the prior 40 years and 10 over the previous 40 years, both much higher growth periods. Since 1982, the average US expansion has lasted 8.6 years and only 8% of that time has been spent in recession. Before 1982, the average was 2.8 years and 35% respectively. Europe had a long period (25-30 years depending on country) without a recession post-WWII but that was largely a growth catch-up with all the rebuilding after the conflict rather than a structural shift. In this period, the US saw 4 recessions.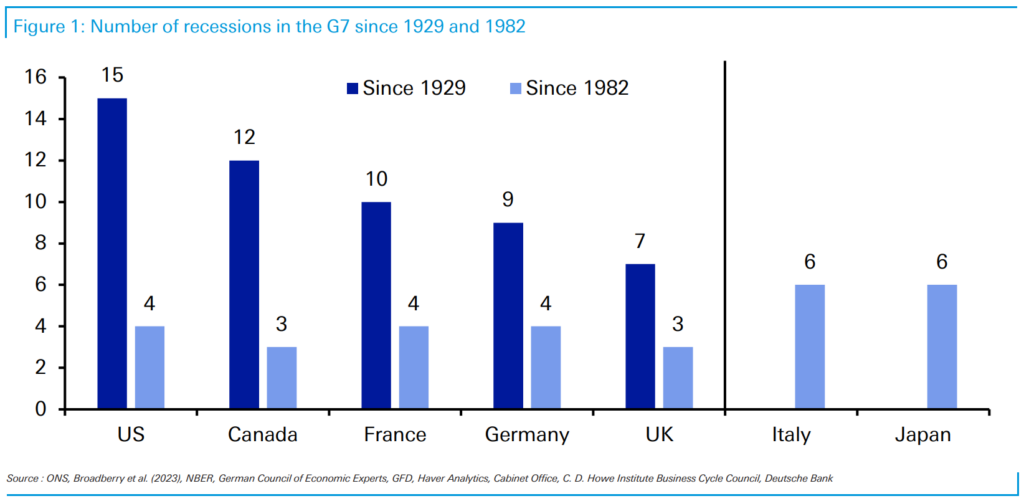 ---
4. XRT Retail Shoppers ETF Chopping Sideways…Now higher gas and higher rates?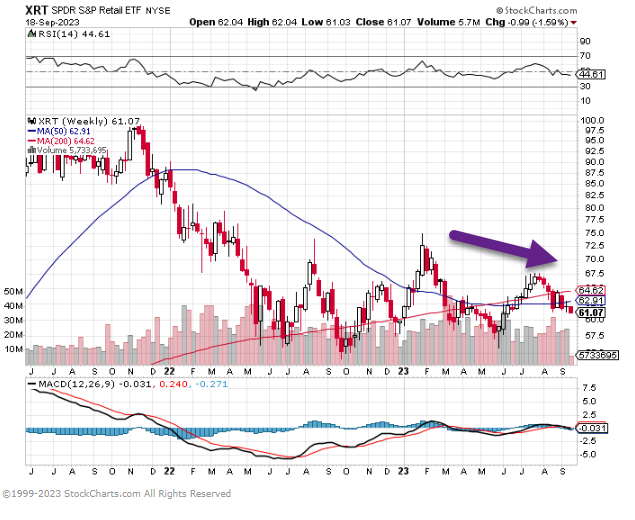 ---
5. AMZN vs. XRT Retail ETF……Breaks Out to New Highs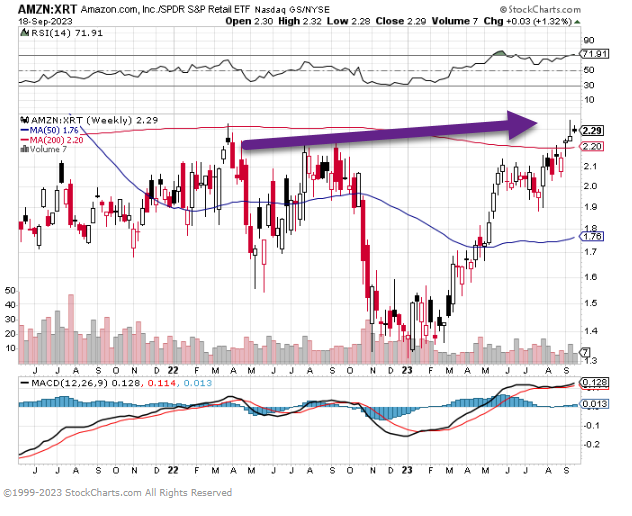 ---
6. Homebuilders Rally Right Back to 2021 High then Pause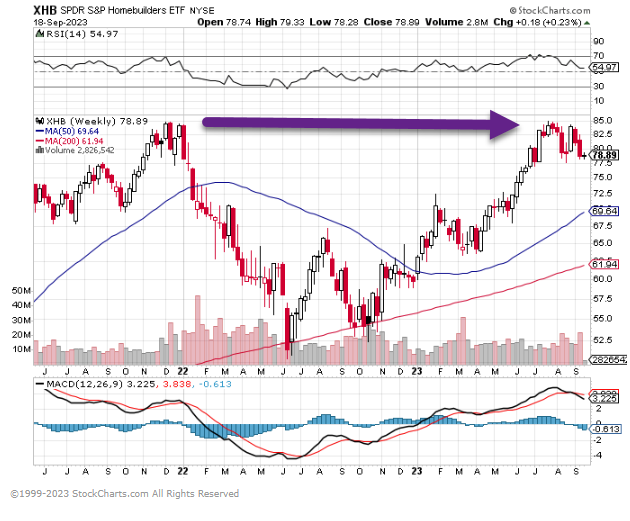 ---
7. 15% of Home-Purchase Agreements Cancelled
---
8. History of Soft Landing Calls
The Daily Shot Brief The United States: Increased talk of a "soft landing" tends to precede a recession.
Source: @AnnaEconomist, @economicsRead full article
---
9. Leverage-Loans Holding Up Well
WSJ By Sam GoldfarbIt is one of the biggest surprises on Wall Street: the outsize performance of risky corporate loans.  Since the start of last year through Monday, loans backed by companies including PetSmart and  in the Morningstar LSTA U.S. Leveraged Loan Index delivered a return of 9.4%, buoyed by higher interest rates and a resilient economy. Investment-grade bonds lost 13% in that time, counting price changes and interest payments, while the S&P 500 lost 3.9%.
Few investments have been as maligned as leveraged loans, the low-rated debt often used to fund private-equity company buyouts. When the Federal Reserve started aggressively raising rates last year, many analysts warned that these loans were vulnerable because their rates rise and fall with those set by the central bank.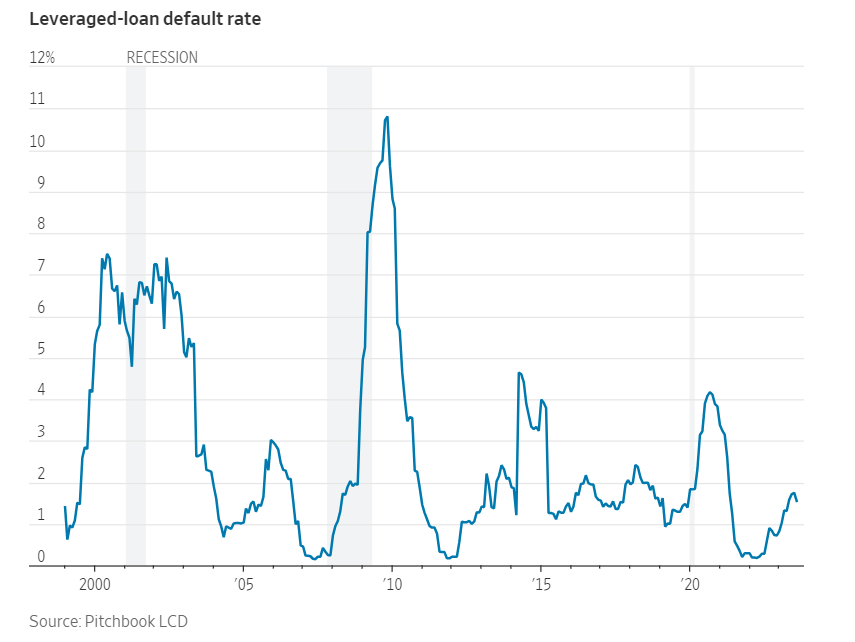 https://www.wsj.com/finance/investing/the-market-beating-investment-thats-defying-wall-street-skeptics-149e334c?st=f199rposig5g1sd&reflink=desktopwebshare_permalink
---
10. Share of Children Earning More That Their Parrent—Professor Galloway Blog
No Mercy No Malice BLOG  Ground zero for many of the biggest challenges facing America can be traced to one core problem: For the first time in our nation's history, 30-year-olds aren't doing as well as their parents were at 30.