1. The Emotional Investor—Market Participants Selling Stocks During the Entire Rally
Daniel Crosby, Ph.D. • 1stChief Behavioral Officer at Brinker Capital2d • 2 days ago
https://www.linkedin.com/feed/
2. Great Long-Term Chart of IPO Percentage Changes…Nowhere Near 1999
From Dave Lutz at Jones Trading
LizAnn notes U.S. IPOs have seen some of their strongest gains (measured annually) since tech bust, but returns are nowhere near readings that topped 300% back then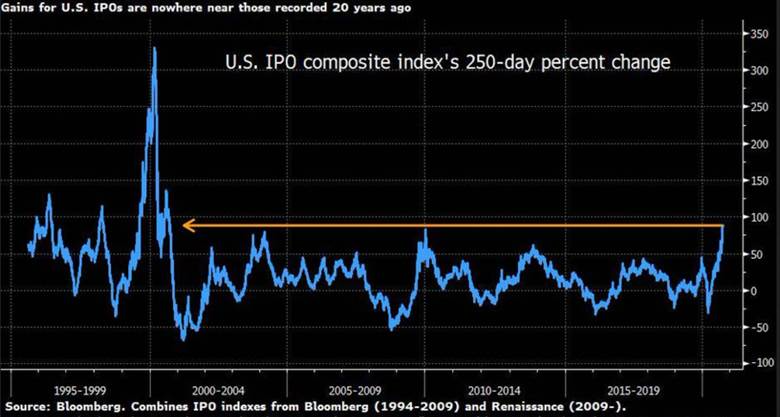 3. Another Great Chart Showing Corporate Bankruptcy is a Fraction of 2008 Crisis
Feared Bankruptcy Wave Nowhere to Be Seen
This has been an extraordinary recession. From the way the world economy was simply halted at the flick of a switch, to the way stimulus sent stocks rocketing up out of the dumps, nothing in history compares. And after initially ticking higher, the Bloomberg Corporation Bankruptcy Index has now stalled at a fraction of the 2009 highs. – BBG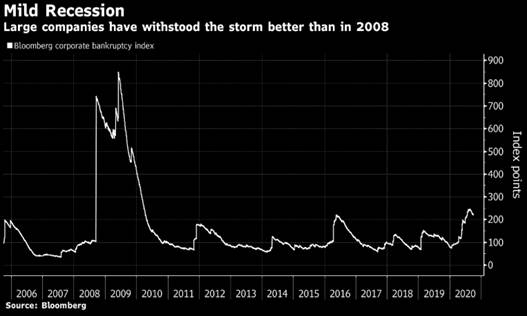 4. Follow Up to Yesterday's Solar Chart…..NextEra Energy Market Cap Bigger than Exxon
Chart of the Day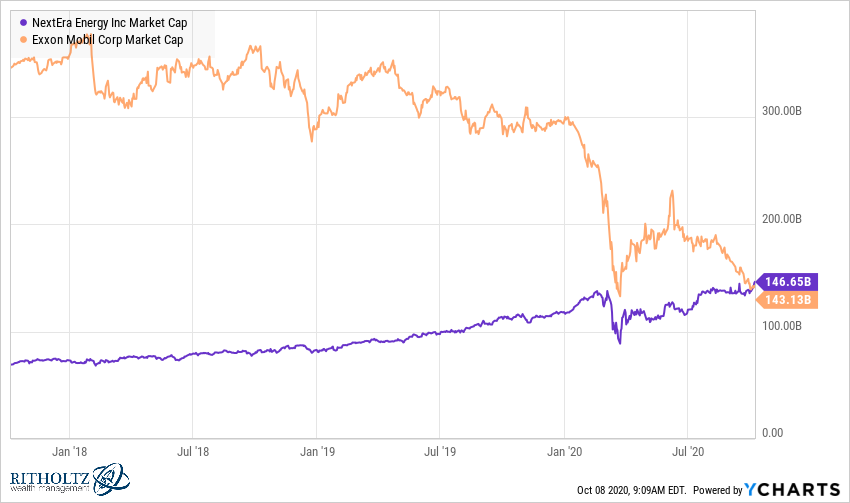 Next Era Energy ($NEE) is bigger than ExxonMobil ($XOM) as measured by market cap. (chart via @ycharts)
Found at Abnormal Returns Blogwww.abnormalreturns.com
5. Utility Stocks Spike
XLU Utility Index spikes higher by 10%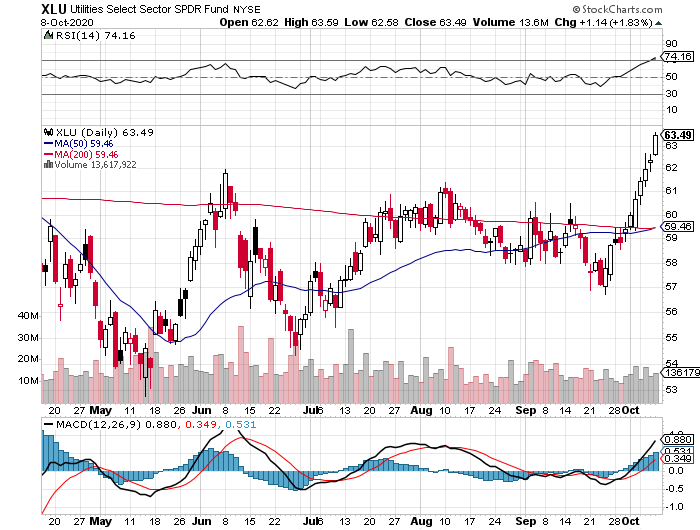 But …Utes Still Below Previous Highs.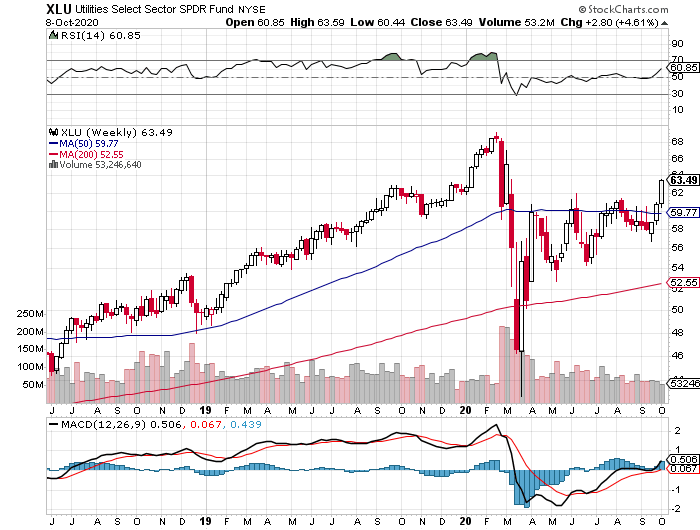 6. Oddly Transports Made New All-Time Highs During Covid…But Utilities and Dow Jones Industrials Still Lagging.
Dow Transportation Index Hits New Highs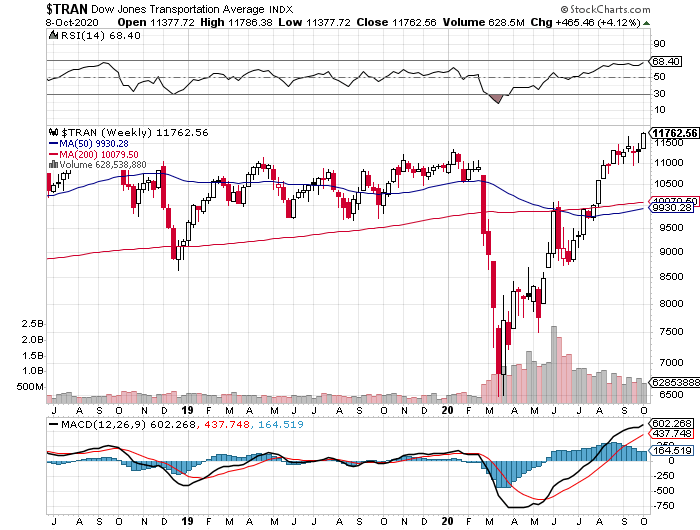 Dow Jones Industrials Still Below Highs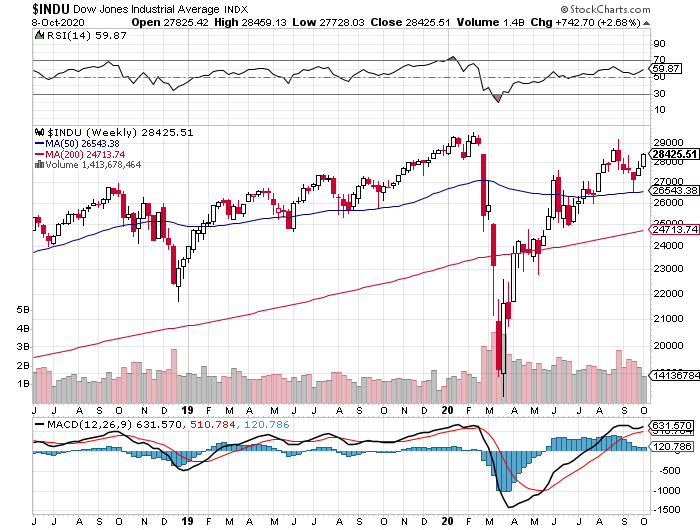 7. McDonald's Had Its Best Month In Nearly A Decade In September
by Tyler Durden
By Jonathan Maze,
It's probably safe to say McDonald's Travis Scott promotion was a success. The burger giant's promotion with the hot-selling musician, along with the introduction of Spicy Chicken McNuggets, helped the chain's same-store sales hit double digits in September.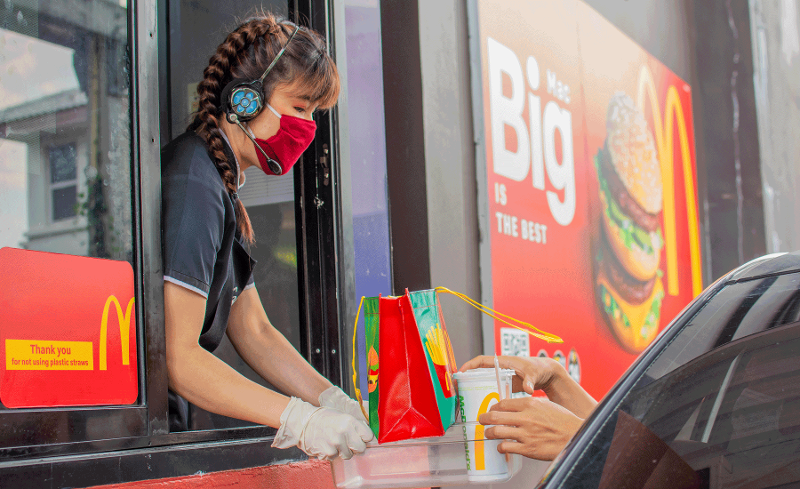 The Chicago-based company said on Thursday that its same-store sales increased 4.6% in the third quarter ended Sept. 30.
That included "low double digit" increases in September, the company's strongest month in nearly a decade and the result of what McDonald's said was "promotional activity."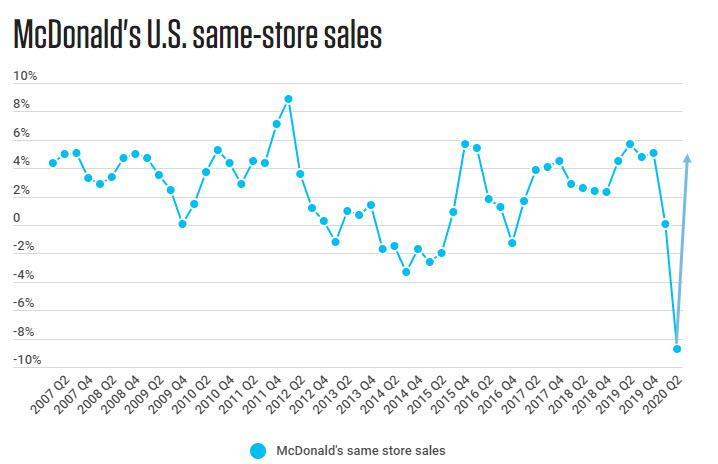 https://www.zerohedge.com/markets/mcdonalds-had-its-best-month-nearly-decade-september
8. The solution to the retirement crisis is still in its infancy
The year is 2100 and a worker is facing retirement. She's been a conscientious employee, but she hasn't been able to save much for her future because of years of family caretaking, student debt and low wages.
But she'll be able to enjoy retirement. That's because she had money set aside for her on the day she was born, and it's compounded over decades as she's aged.
She didn't get this nest egg from her parents and it isn't Social Security — though the government does manage it. This asset, an interest-bearing account, is also known as a "baby bond."
Legislators, financial experts and social analysts say baby bonds could solve money problems dogging Americans in old age.
Not all Americans are prepared for the future. The trust funds that support Social Security — a lifeline for many elderly Americans — are at risk of depletion in the next 15 years, but politicians have yet to decide on a solution. And not everyone has access to a workplace retirement account, or can afford to invest for their old age.
The pandemic has made things worse for many people. Millions of workers have lost their jobs because of the health crisis, and statistics show some races suffer more than others in building wealth. Even before the coronavirus crisis began, workers had trouble saving for their futures. Roughly half of Americans do not participate in an employer-sponsored retirement account, such as a 401(k) plan, according to a 2018 Stanford Center on Longevity report.
Enter a proposal for "baby bonds" targeting retirement security. The concept, created by financial adviser Ric Edelman, would act as a supplement to Social Security, but it could eventually replace it and wouldn't cost the government any money. There are many proposals floating around about baby bonds, including one from New Jersey Sen. Cory Booker, but Edelman's focuses solely on retirement concerns. Edelman's proposal is "The T.R.U.S.T. Fund for America," short for "Tomorrow's Retirement for the U.S. Today." Edelman and his wife, Jean, started Edelman Financial Services in 1987, which merged with Financial Engines, an automated investment platform, in 2018. Edelman, founder of Edelman Financial Engines, has also authored numerous personal finance books, including "The Truth About Your Future," and is the host of a weekly podcast of the same name.
"We are facing long-term economic challenges," Edelman said. "This program is designed to help solve retirement security for today's children."
This is how his proposal works. At birth, children would receive an account with $7,500. The money would come from investors, such as corporations, pensions and those who already purchase government bonds, and would be invested in a new type of investment similar to Series EE bonds, an already established interest-bearing account. This new investment would be earmarked specifically for this program. None of the money would come from taxpayer funding. The invested money would grow over the span of 30 years, at which point those bonds would pay interest to the investors, as other savings bonds currently do today. The rest of the money in those accounts, which Americans could not touch, would continue to grow until the recipient was around 66 years old — similar to Social Security's Full Retirement Age index.
What the News Means for Your Money
Get the tools you need to succeed in the market from MarketWatch and Barron's, two of the most reputable brands for personal finance, business, and market news. Become a MarketWatch and Barron's subscriber today.
There are still details to work out, such as if there would be a tax credit or how the government could encourage investors to participate in this program. Still, the concept of investing in specific bonds like this is not uncommon — individual investors, corporations and pensions already allocate a portion of their portfolios to a variety of assets, some of which serve specific purposes. Pensions, for example, invest in real estate and gold. Investing in something like this form of a "baby bond" would just be a way to fund this security, which is providing the investors with interest, while allowing the program to remain independent of government funding.
The program's calculations account for Americans living until age 100, much longer than the average life expectancy of about 86 years old. Under this plan, any money that a retiree did not get because she died before turning 100 would be returned to the program to be distributed to those who live beyond their 100th birthdays. An independent federal agency would oversee this program, similarly to the way an independent agency manages the Thrift Savings Plan, the retirement account system for government workers.
A $7,500 investment goes a long way. That investment at birth in this type of proposal would grow to become the equivalent of an average person's Social Security benefit, Edelman said. The average monthly Social Security benefit in June was $1,514, or about $18,170 a year, though how much a beneficiary receives depends on factors including age, when she claimed, earnings through her career and how many years she paid into the system. This means people who rely on Social Security for most, if not all, of their retirement income would get twice as much money when they're older, or — in a worst-case scenario — this income would replace Social Security benefits if that program were to falter.
A child with a $6,750 government-funded portfolio of index funds could earn $1 million by retirement, Bill Ackman, the chairman of Pershing Square Capital Management, said in an investors note.
"My proposal gives the same benefit with a one-time contribution of $7,500 because my proposal allows money to grow from birth — the average American doesn't get a job until his 20s, and that's when they begin payroll taxes," Edelman said. "The power of compounding does miraculous things."
Baby bonds have the potential to keep more Americans out of poverty in retirement, but the idea is not without its weaknesses, said Jialu Streeter, a research scholar at the Stanford Center on Longevity. For Edelman's proposal to work, some assumptions have to be made, including the interest and return rates on this money, the strength of the equity market to handle this influx of cash and the credibility of the government to manage these funds for centuries.
Still, something must be done to rectify the retirement crisis. Although there is no magic number someone needs to save for retirement security — that amount depends on numerous factors, including health, location, family and lifestyle — a person could expect to require hundreds of thousands of dollars over the course of retirement. Health care in retirement alone for a 65-year-old couple leaving the workforce in 2020 is roughly $295,000, and that does not include over-the-counter medications, glasses or long-term care insurance, according to Fidelity Investments.
The Fidelity figure also doesn't take into consideration housing, groceries, familial responsibility and lifestyle. Americans need roughly 70% of their pre-retirement income to live comfortably after leaving the workforce, according to the New School's Schwartz Center for Economic Policy Analysis. For someone who earns $75,000 a year, that's about $52,500 a year that needs to be replaced — or three times the average amount Americans receive in Social Security retirement benefits in a given year. Not all workers are able to achieve that replacement ratio, however. The average worker who retires at 62 replaces about 55% of their pre-retirement income, and the pandemic has the potential to drop that figure to about 48%.
On top of that, unexpected hardships, such as the current crisis, have the potential to derail any retirement plan, as some Americans have recently experienced.
Congress passed sweeping legislation in December to bolster retirement security. The law, called the Secure Act, allowed small businesses to band together to offer their employees employer-sponsored retirement accounts, as well as welcomed annuities into 401(k) plans more freely and pushed back required minimum distributions. The Secure Act also encouraged auto-enrollment of workplace retirement accounts, which has proven to help many Americans save more money for their futures by automatically placing them into a retirement plan and contributing a portion of their paychecks.
The other variations of the baby bond proposal focus more on other major life milestones that could help Americans on their journeys to retirement — including those that end up becoming the reasons why people don't have enough saved for their old age.
Sen. Booker and Darrick Hamilton, an economics and urban policy professor at The New School, have proposed two additional versions of the baby bond.
As part of Booker's proposal, a child would get a $1,000 endowment at birth and additional deposits could be made in the following years based on family income. The money, which the government would fund, would be invested in Treasurys or mutual funds. The assets could only be touched beginning at age 18 for milestone events, such as to pay for college tuition or help fund the down payment of a home.
"This is saying everyone as a birthright has access to capital," Hamilton said during an Urban Institute virtual event alongside Sen. Booker. "At birth, you get an account and that forges a stakeholder society, similar to Social Security, that is independent of your race, your family, your gender or your family's circumstance."
Under their plans, the money set aside in these interest-bearing accounts could be used for qualifying circumstances, such as paying for higher education, starting a business or funding a down payment for a home, said Kilolo Kijakazi, a fellow at the Urban Institute. "This proposal can solve all of the challenges that we are facing," she said.
Those major events contribute to the barriers of retirement security. For example, student debt deters workers from saving money for their futures because they're trying to pay down thousands of dollars in staggering student loans. An entrepreneur could generate substantial earnings with the start of her business, but that becomes challenging without capital. A home is a key way to build wealth, but entering the housing market is difficult and unaffordable without a substantial down payment. Minorities face even higher hurdles in these milestones than their white counterparts, studies have shown.
Implementing baby bonds would be just one step in the right direction, Booker said. "It has a multiplier effect," he said. "When you create more wealth in America, it tends to grow and spread more equally and create more opportunities for us all."
https://www.marketwatch.com/story/the-solution-to-the-retirement-crisis-is-still-in-its-infancy-11601997204?mod=home-page
9. Long Read From Pew Research-Opinion on Globalization from of U.S. and UK Citizens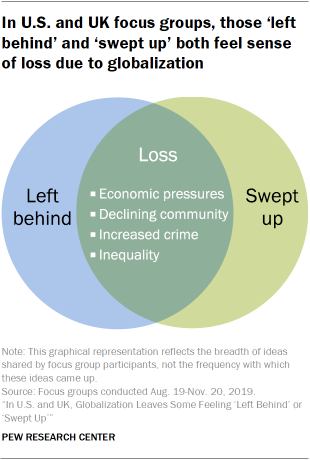 Across the Atlantic, the narrative of being swept up by globalization and national identity
BY LAURA SILVER, SHANNON SCHUMACHER AND MARA MORDECAI
10. Ten Morning Routines of Wildly Successful Entrepreneurs
By The Oracles | February 9, 2017 | 0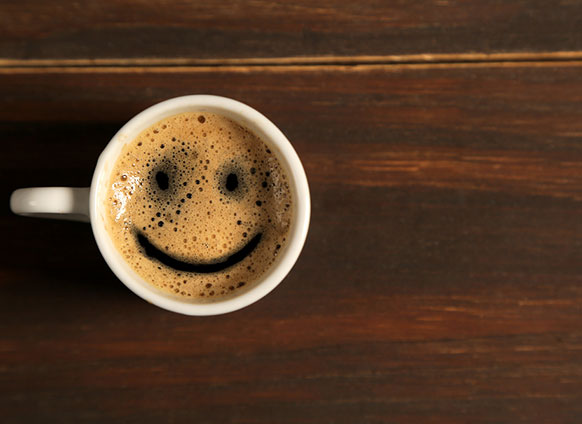 The key to uber-productive days is to start them off right. Your initial actions lay the foundation for mediocre or extraordinary results. Here's how 10 insanely successful entrepreneurs crush it from the moment they open their eyes.
Related: Why Successful Habits Breed Success
1. Make a to-do list the night before.
I work out for an hour on alternating days and jog to the office. At the office, I review the to-do list I made the night before. I figure out my priorities and do those first. The day has a way of running away from you, so this makes sure the most important tasks get done.
—Barbara Corcoran, founder of The Corcoran Group and shark on Shark Tank
2. Get energized immediately.
I wake up early and play basketball, which starts my day with endorphins and clarity. I shower and eat a three-egg breakfast (protein satiates me and fuels my concentration). I clear my inbox to serve two purposes: Remove any bottlenecks for my team and start the day abreast of any challenges I'll be facing. I reflect on what I need to achieve during my commute and face the day.
—Tim Draper, founding partner of legendary VC firm DFJ
3. Your personality determines your ideal routine.
Most people have a dominant personality type—Practical, Action, Social or Emotional. Knowing your personality type can determine your best routine. Practical types want a highly structured daily routine. Action people like me need variety. I'll jog or do jujitsu. Or I read different types of books, not just business ones. Social types need a daily routine built around people. You'll often see me on Snapchat working out in my gym with 10 to 20 people there. The Emotional type is sensitive and tends to be more introverted, so their routine should have a lot of quiet time and introspection.
The No. 1 concept with all routines is "adherence," meaning how well you stick to your plan. Everybody has a morning routine plan until life hits you. So create one you can actually adhere to, based on your personality type.
—Tai Lopez, investor and advisor to many multimillion-dollar businesses who has built an eight-figure online empire; connect with Tai on Facebook or Snapchat
4. Fire up your brain.
Before I get plugged into a busy, unpredictable day, I'll take a cold water plunge in my pool, spend a couple of minutes honing my slackline skills and fix myself a cup of coffee. I'll get my brain tuned up by attacking the Los Angeles Times crossword in less than 20 minutes. Only then am I ready to stride into my office and get to work.
—Mark Sisson, founder of Primal Blueprint, best-selling author ofThe New Primal Blueprint, and publisher of MarksDailyApple.com, the world's most visited blog on paleo, primal and ancestral health
5. Take the ultimate brain nutrient when you wake up.
I drink a cleansing mineral in one ounce of water, drink one quart of structured purified water to flush out my system, then do 20 minutes of Turkish getups with a 45-pound kettlebell to wake up every muscle. I have a 36-minute session on my Seqex and take three milliliters of Oceans Alive marine phytoplankton, the ultimate brain nutrient. I use 30 sprays of EASE Magnesium on my abdomen and lower back after my shower, then take a supplement for cellular repair. For breakfast, I eat three different types of fruit and two farm fresh fertilized organic chicken eggs. Finally, I have a green smoothie.
— Ian Clark, founder and CEO ofActivation Products
6. Schedule your day with intent.
Before getting out of bed, I take a few minutes to stretch under the covers and express gratitude for my body and health. I set an intention for the day, and usually say it to myself out loud. I drink a full glass of water, make coffee or tea, light some candles and daydream while setting more intentions about my goals. I slowly graduate to checking emails and getting as much work done as I can before leaving the house for exercise.
—Elle Russ, best-selling author The Paleo Thyroid Solution, coach, and host of the top-ranked Primal Blueprint Podcast
7. Determine your one or two biggest priorities.
I get up at 5:30 a.m. I drink 20 ounces of water, which jumpstarts my metabolism. Then I write a quick gratitude list of things I'm grateful for that morning. I set my intention for the day, determining the one or two biggest things I must achieve in order to feel I've positively moved in the direction of my goals and have an awesome day.
—Jon Braddock, founder and CEO of My Life & Wishes
8. Greatness happens before 8 a.m.
I'm a very early riser: 4:15 a.m. is the first alarm call, signaling 15 minutes of gratitude time before alarm two at 4:30 a.m., when I jump out of bed and head to the gym for a 5 a.m. to 6 a.m. bodybuilding session with a personal trainer; 6:30 a.m. to 7 a.m. is meditation and visioning time, where I focus on achieving my goals and dreams; 7:15 a.m. to 7:45 a.m. is family time. At 8 a.m., work begins.
—Adèle McLay, business growth consultant, author, speaker
9. Work on yourself, others, creativity and mission.
First comes caring for myself. I meditate, use my Five Minute Journal, move and exercise, and drink a protein shake. Then I care for others by helping someone in some way: I post a #PloughShareonline, send a written note of gratitude or make a meaningful introduction. I create, usually through a writing session, though sometimes I draw or create images. Finally, I take one worthwhile step toward my mission.
—Chris Plough, entrepreneur advisor and serial entrepreneur
10. Early tranquility creates the blueprint of success.
As a doctor, entrepreneur and father of young children, my days can easily become chaotic if not well executed. I wake at 6:30 a.m. and have at least 30 minutes of peaceful solitude with no distraction. I sip my morning coffee while getting my mind into the correct state via mindful meditation, reviewing my goals for the day, some educational reading and prayer. Positive thinking cultivates immense power in your mind, so I strongly pursue this mental state. If I'm not practicing intermittent fasting, I'll grab a very light breakfast, take a handful of nutritional supplements based on my latest lab blood tests, then head to work on fire with passion and energy to seize the day.
—Dr. Nick Zyrowski, founder of NuVision Health Center
Related: The Daily Habits of the Most Productive People
From Chris Preston at River and Mercantile
Disclosure
Lansing Street Advisors is a registered investment adviser with the State of Pennsylvania..
To the extent that content includes references to securities, those references do not constitute an offer or solicitation to buy, sell or hold such security as information is provided for educational purposes only. Articles should not be considered investment advice and the information contain within should not be relied upon in assessing whether or not to invest in any securities or asset classes mentioned. Articles have been prepared without regard to the individual financial circumstances and objectives of persons who receive it. Securities discussed may not be suitable for all investors. Please keep in mind that a company's past financial performance, including the performance of its share price, does not guarantee future results.
Material compiled by Lansing Street Advisors is based on publicly available data at the time of compilation. Lansing Street Advisors makes no warranties or representation of any kind relating to the accuracy, completeness or timeliness of the data and shall not have liability for any damages of any kind relating to the use such data.
Material for market review represents an assessment of the market environment at a specific point in time and is not intended to be a forecast of future events, or a guarantee of future results.
Indices that may be included herein are unmanaged indices and one cannot directly invest in an index. Index returns do not reflect the impact of any management fees, transaction costs or expenses. The index information included herein is for illustrative purposes only.