1. S&P Official Close Below 200-Day Moving Average.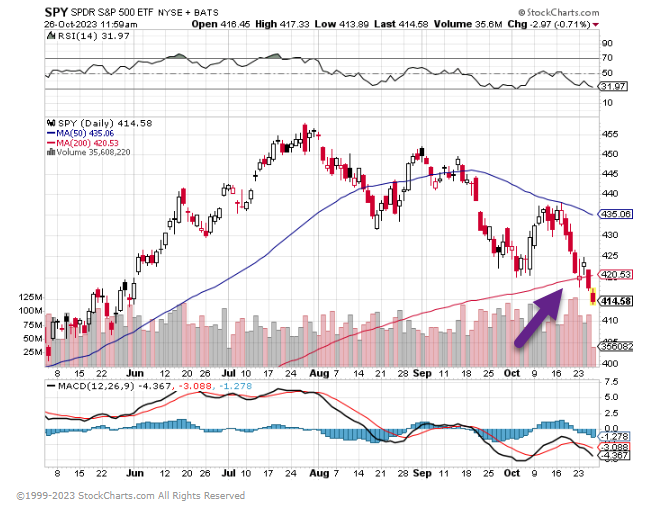 ---
2. FAAANG+ Above 200 Day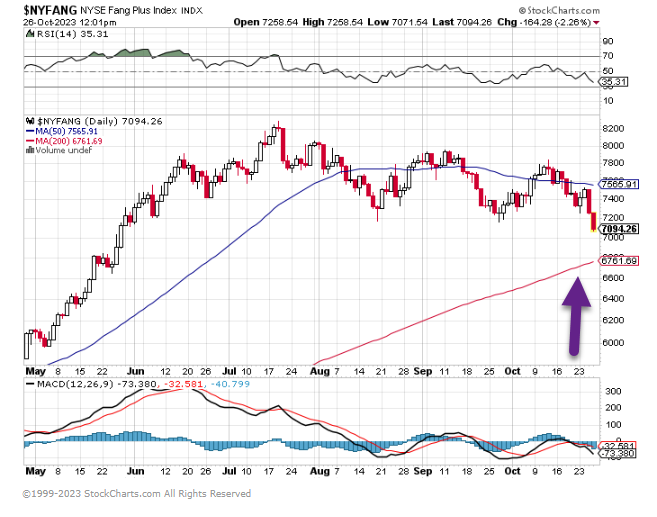 But Blue Trendline Broke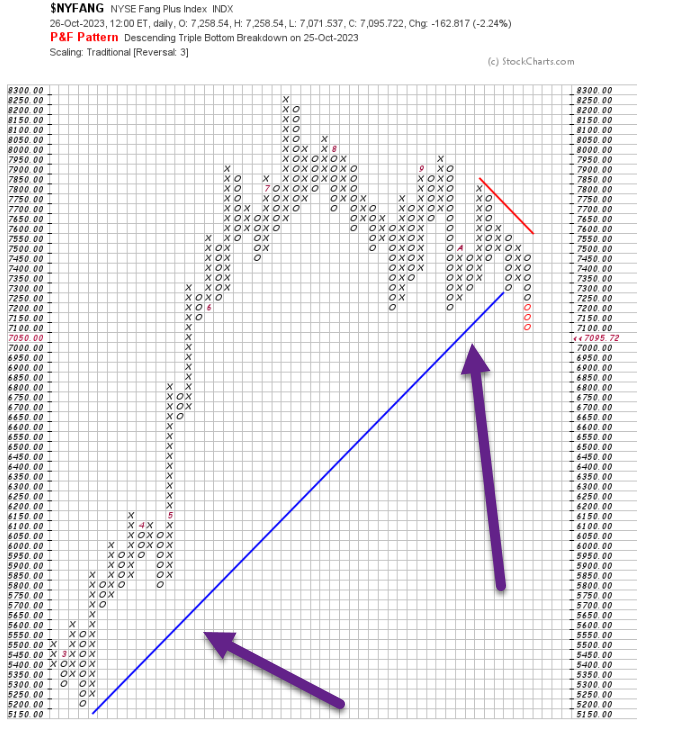 ---
3. QQQ-4 Lower Lows and 200-Day in Play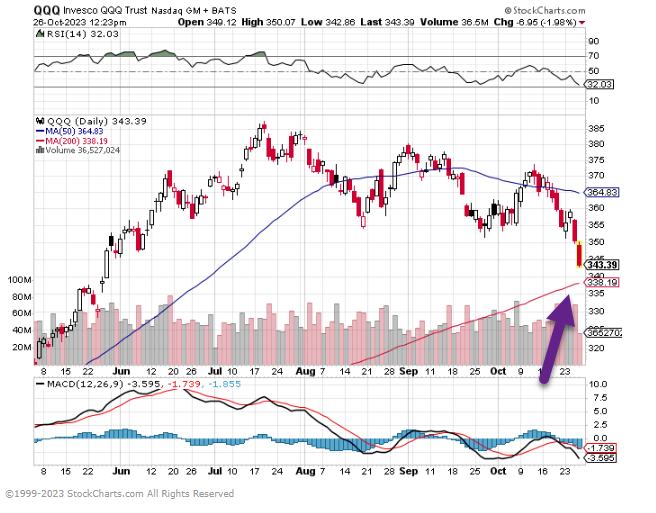 ---
4. Majority of Sector Names in -10% Correction …This is not counting Thursday.
Nasdaq Dorsey Wright https://www.nasdaq.com/solutions/nasdaq-dorsey-wright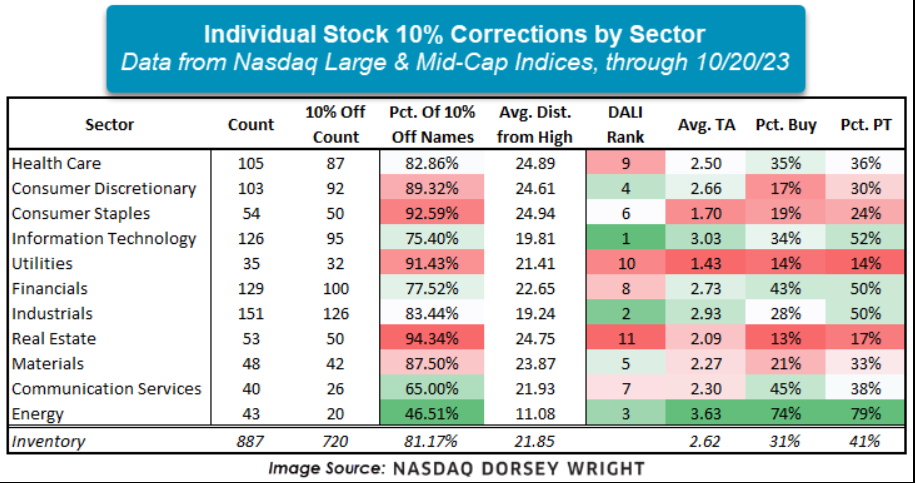 ---
5. Greek Stock Market Doubled Off Bottom Before this Correction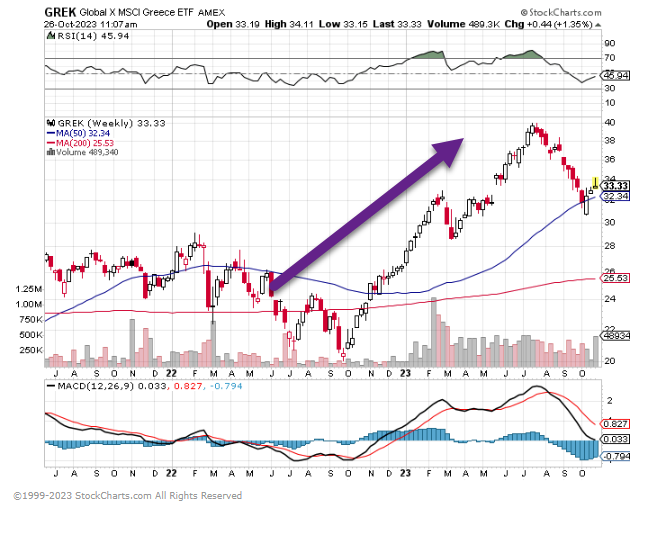 Who had the Greece vs. China trade mid-2022?  Greece straight up vs.  China FXI ETF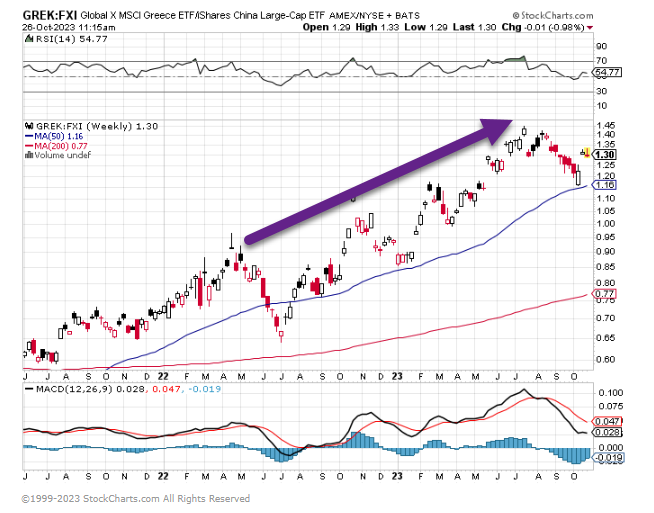 ---
6. Kering Luxury Goods Seller Missed Earnings….1/3 of Sales are to China…….Breaking 2022 Bear Market Lows.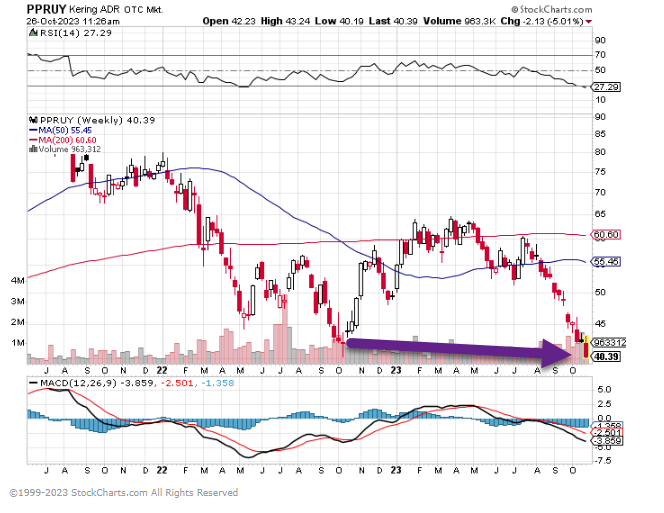 ---
7. Hong Kong Stock Market Approaching 2022 Bear Lows.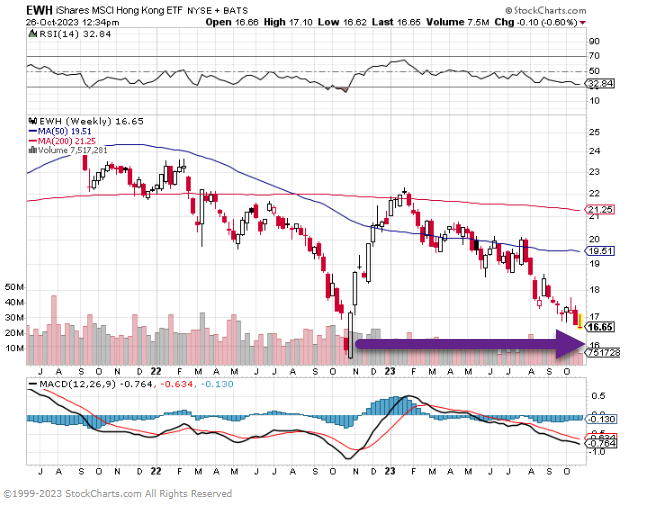 ---
8. Argentina was International Performance Leader -20% Correction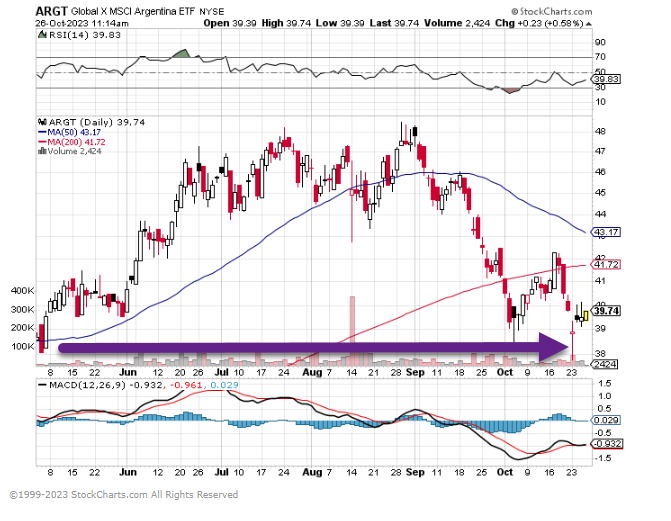 ---
9. Four Reasons the Housing Market is Broken-Ben Carlson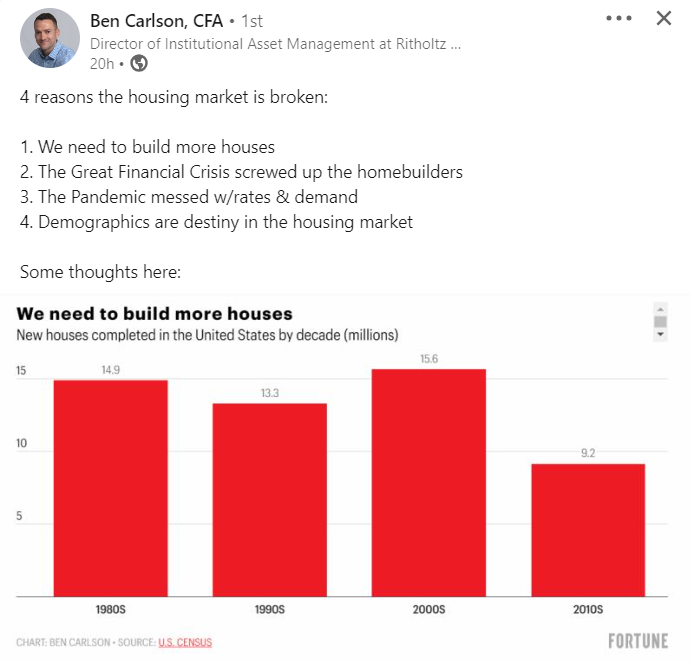 ---
The science behind owning the room in a social situation.
BY MARCEL SCHWANTES, INC. CONTRIBUTING EDITOR AND FOUNDER, LEADERSHIP FROM THE CORE@MARCELSCHWANTES
If you're like most smart and savvy business people, you might be looking for an edge in jump-starting a great conversation at a social event. Have you ever wondered what makes some networkers more interesting and likable when it comes to connecting with others in such situations?
It starts with knowing your brain. You have this part of your brain that experts call the "deliberate system." It's pretty powerful when you know how to use it right. But here's the catch: Your deliberate system, which is subconscious, is like a computer that can only handle so much data at once. So, it tends to filter out a bunch of stuff around us, which means we might miss out on essential cues and events.
What you need to avoid
Now, when it comes to making the most of this deliberate system, brain experts have some solid advice. They say to steer clear of negative stereotypes and quick judgments. Why? Because if we've already decided we don't like someone, we'll only pay attention to things that back up our opinion. It's like wearing a pair of confirmation bias glasses. So, keeping an open mind and holding off on snap judgments is key. This way, you're really giving your brain the chance to work at its best.
Why This E-Commerce Entrepreneur Changed Her Mind About Influencer Marketingnds of 1
Before you dive into a conversation, take a moment to figure out what you're aiming for. This sets the tone for your whole brain operation during the talk. By having clear intentions, you are more likely to overlook any awkwardness or annoyances and be better able to notice the interesting aspects of the conversation. This will allow you to establish a strong rapport with the person you are conversing with.
Three ways to be interesting 
To become more interesting, you must focus on the other person and be genuinely curious about them. This means finding something interesting about them, something you may have learned during a conversation, and following up with thought-provoking questions. Studies show that curious people have better relationships and connect better with others.
Another way to be more interesting is to focus on the positive. Our brains are wired to scan our surroundings for rewards and threats constantly. If we focus only on the threats, we become stressed, impairing our ability to think and communicate effectively. Instead, focus on the rewards. Even if you're nervous, try to find something interesting or fascinating in the conversation to shift your brain's focus.
Finally, people love talking about themselves, so ask them genuine questions. By showing an interest in their story, you make yourself more interesting. Science explains that when you build others up by being curious about them and asking about their views on a topic, it's inherently rewarding for their brains.
When asking questions, quality counts. Avoid the generic conversational starters like "What do you do?" or "Where are you from?" and instead ask more compelling questions like "What made you choose to live there?" or "What do you like the most about your job?"
By making the conversation about the other person, you train your brain to be more socially active and become the more interesting person in the room.
https://www.inc.com/marcel-schwantes/how-to-be-most-interesting-person-in-room-according-to-science.html?utm_medium=social&utm_source=linkedin&utm_campaign=freeform