1. Dollar Value of Negative Yielding Debt $18 Trillion to $1.8 Trillion in One Year
Jack Ablin-Cresset Capital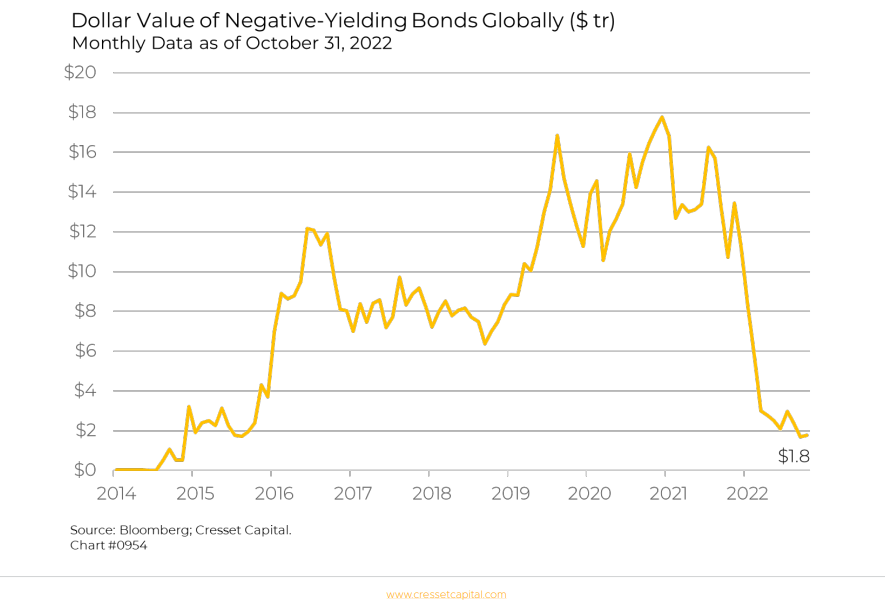 2. Rates Rise….Margin Debt Collapses to Negative
Top Down Charts Blog Margin Called!  File under "things that look exactly like 00/01 & 08/09".
Source:  @topdowncharts
---
3. EFA-International Developed ETF Closes Back Above 200 Week Moving Average.
Dollar weakens and international rallies….50day never crossed below 200day on chart.
---
4. Fertilizer Prices -40%
@Charlie Bilello Another big positive on the inflation front that hopefully continues: fertilizer prices peaked in late March and are down 39% since, now at the lowest prices since September 2021. This is great news given their high correlation to food prices.

---
5. Steel Stocks Not Acting Like Recession 2023 is a Lock
Reliance Steel New Highs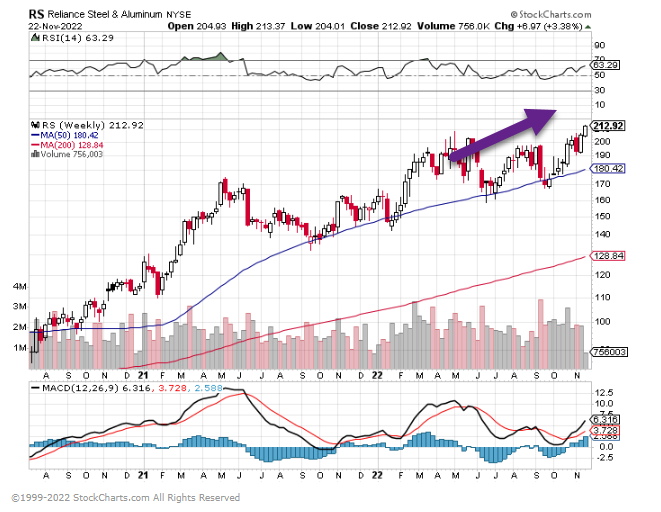 Steel Dynamics New Highs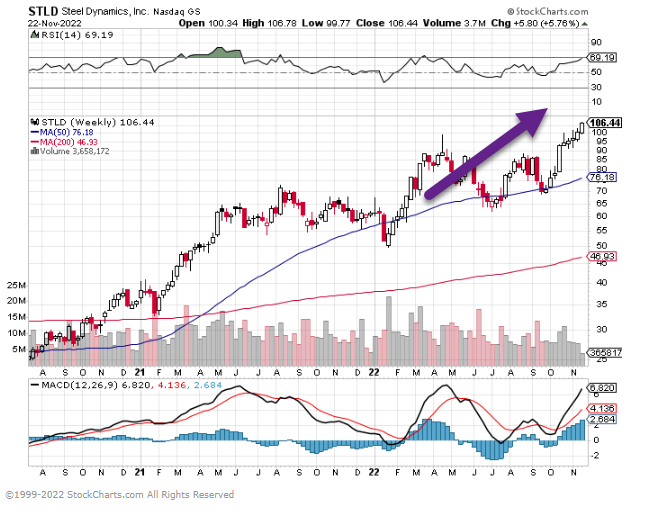 ---
6. Covid Stock…Beyond Meat Hit $240 at High….$12 Last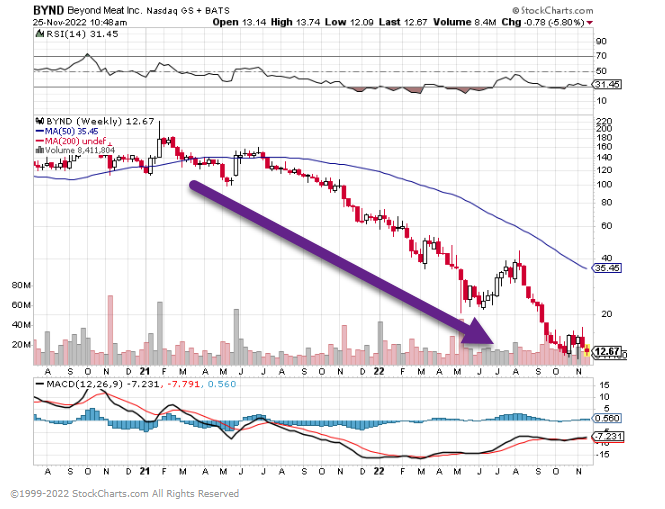 ---
7. Covid Bubble Stock …RedFin Hit $90….$5 Handle Last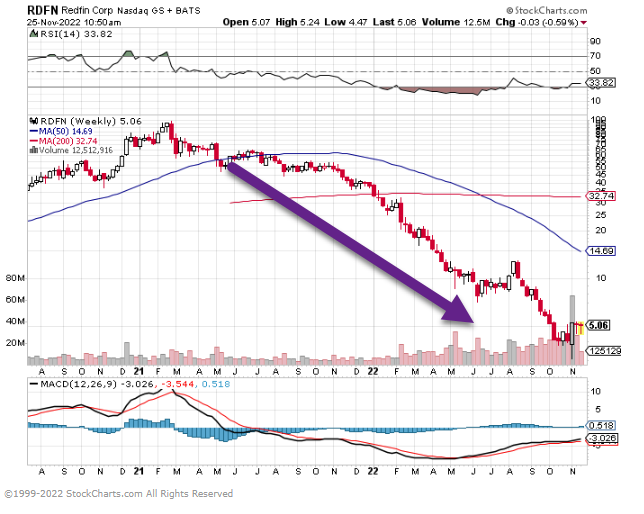 ---
8. Venture Money Flowing to Quantum Computing but Profits Decades Away
Barrons-Eric Savitz IDC last year estimated that the market for quantum computing services, mostly delivered by the cloud, could grow to $8.6 billion in 2027, up from $412 million in 2020, a compound annual growth rate of more than 50%. 
More tantalizing is a 2021 report from Boston Consulting Group that put the potential value creation from quantum computing at $450 billion to $850 billion—with $90 billion to $170 billion of that flowing to the quantum industry players. But investors will have to be patient—Boston Consulting Group doesn't expect the industry to reach that scale until 2040 or later.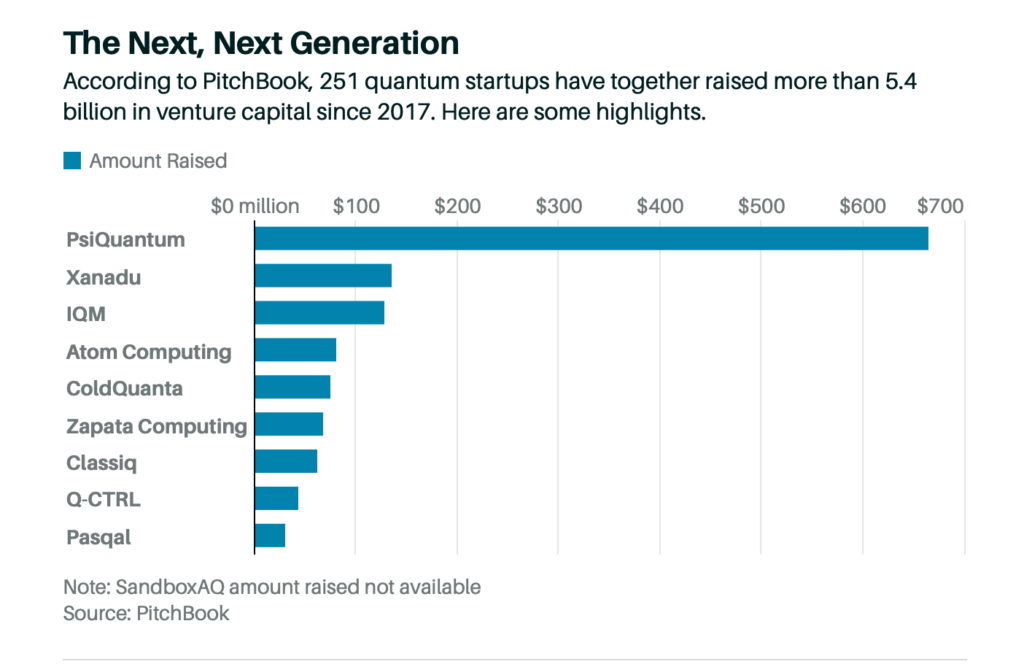 https://www.barrons.com/articles/quantum-computing-stocks-51669248235?mod=past_editions
---
9. Shoppers Expecting Big Discounts for the Holidays
From Nasdaq Dorsey Wright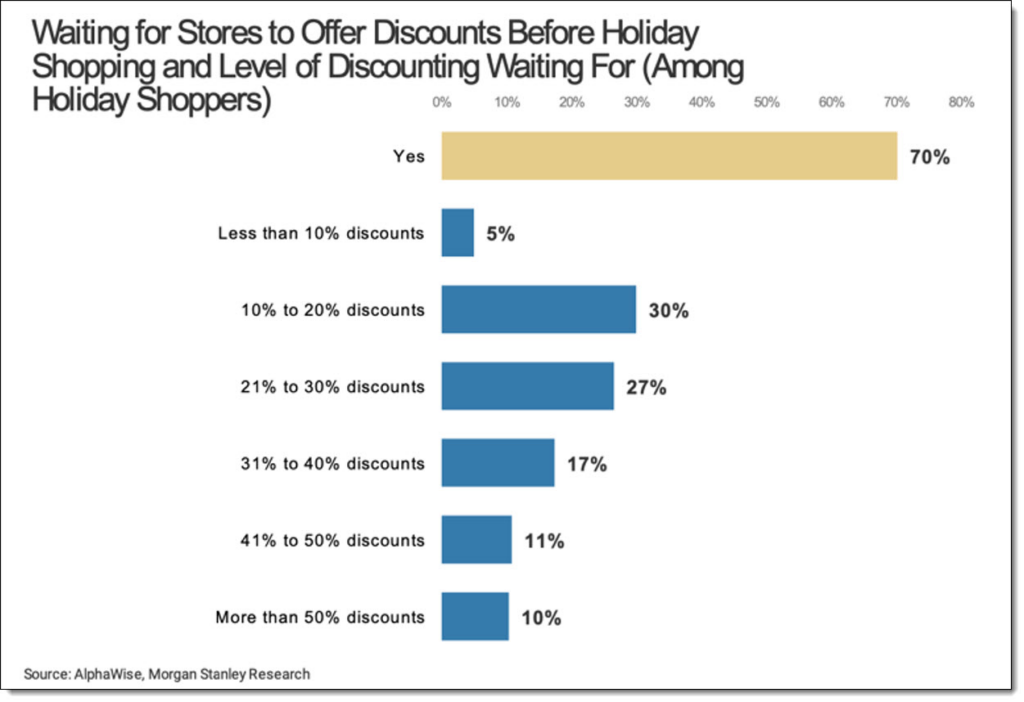 ---
10. Every Ordinary Moment is an Opportunity to Make the Future Easier or Harder
Tiny Thought-Farnam Street Blog
Something I try to teach the kids: Every ordinary moment is an opportunity to make the future easier or harder. 
When they engaged in ineffective behavior I used to ask them if what they were doing is going to help them get what they wanted. Now I ask them if they're using gasoline or water. The visual is a powerful (and often humorous) way for them to pause and ask themselves if what they're doing is making things easier or harder. 
Sometimes we pause a conversation or action, and I ask them, "if we wanted to pour gasoline on this, what would it look like?" their responses often give us something to laugh about. Then I ask them, "what would it look like to pour water on this?" Then I hit "unpause!" and step away. They rarely choose to add fuel to the fire. 
Here's an example of how it plays out in real life. Last night my oldest stepped on the toe of his younger brother, which started to get heated as the youngest instinctively reacted. I walked by and said, "Pause! … I don't want to know what happened. Just tell me, if you wanted to pour gasoline on this fire, how would you do it?" I listened and then followed up with, "if you wanted to pour water on this fire, how would you do it?" Then I said, "unpause!" and watched them both choose water as I walked away. 
With water or gasoline, you can start a fire, make it bigger, or put it out. The choice is yours. 
(Share this Tiny Thought on Twitter)