1. Six-Month U.S. Treasury New Highs 5.57%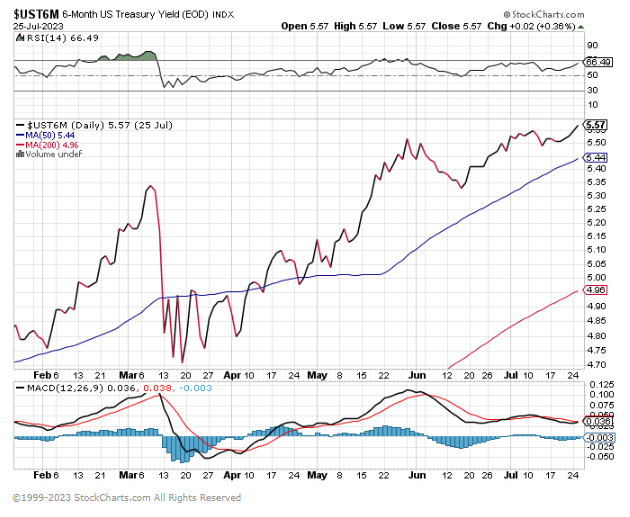 ---
2. Vanguard Extended Duration ETF …Sideways Above Previous Lows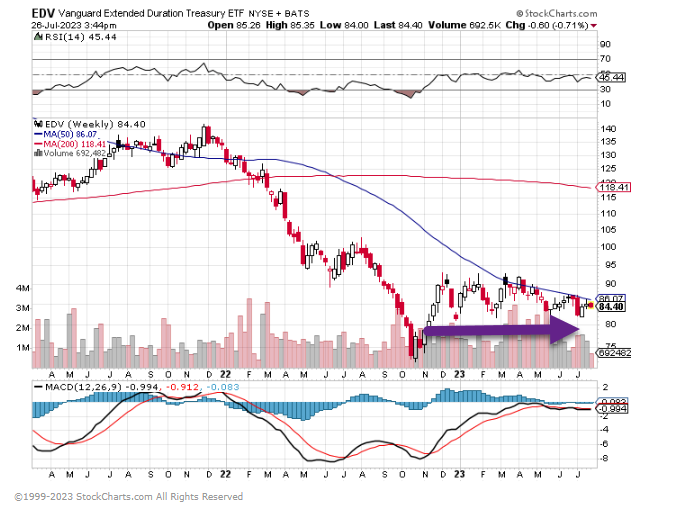 ---
3. Fed Interest Rate Expense Update
Zerohedge Blog Total federal interest expenses should rise by approximately $226 billion over the next twelve months to over $1.15 trillion. For context, from the second quarter of 2010 to the end of 2021, when interest rates were near zero, the interest expense rose by $240 billion in aggregate. More stunningly, the interest expense has increased more in the last three years than in the fifty years prior.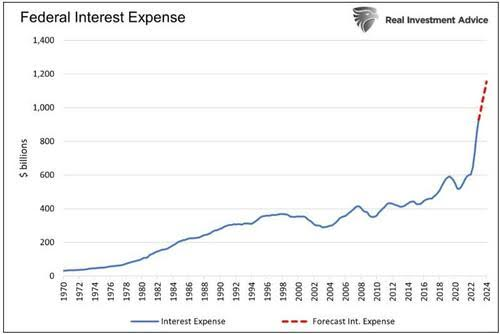 https://www.zerohedge.com/markets/government-cant-afford-higher-longer-much-longer
---
4. Small-Cap Value Chart
VBR 50day thru 200day…Double return of S&P Last 30days.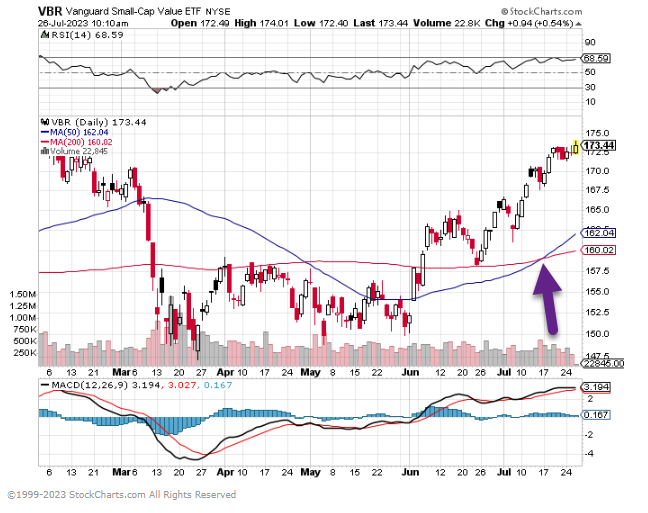 ---
5. Small Cap Index Russell 2000
Three shots at making new high in last 12 months.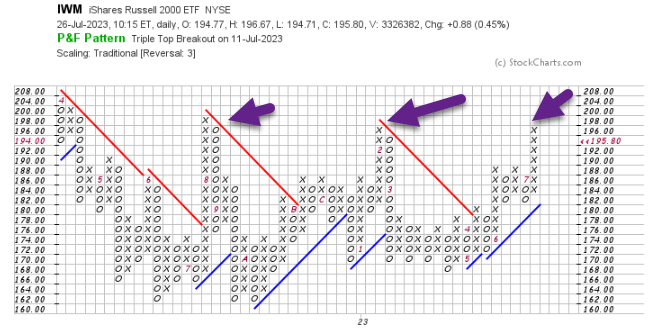 Still Well Below 2021 Highs.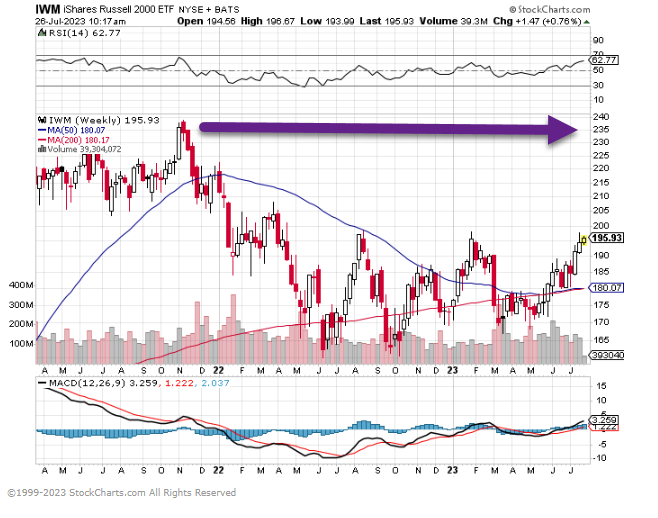 ---
6. Rolls-Royce…3X in 10 Months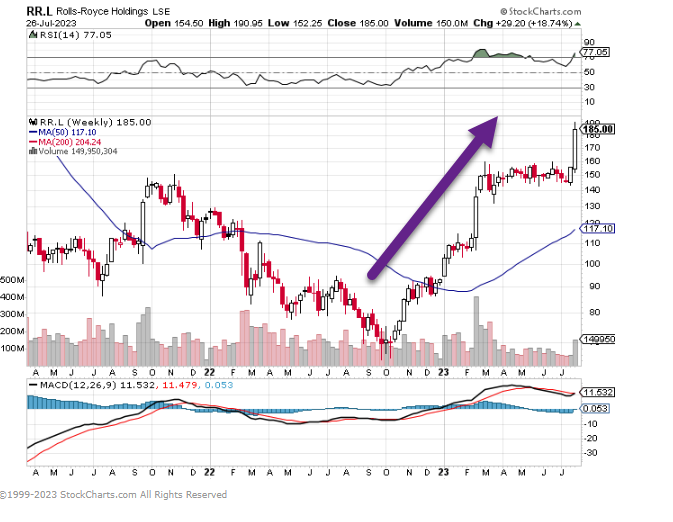 ---
7. One Month Regional Banks +23% vs. S&P 5%
KRE +23% vs. SPY +5% One Month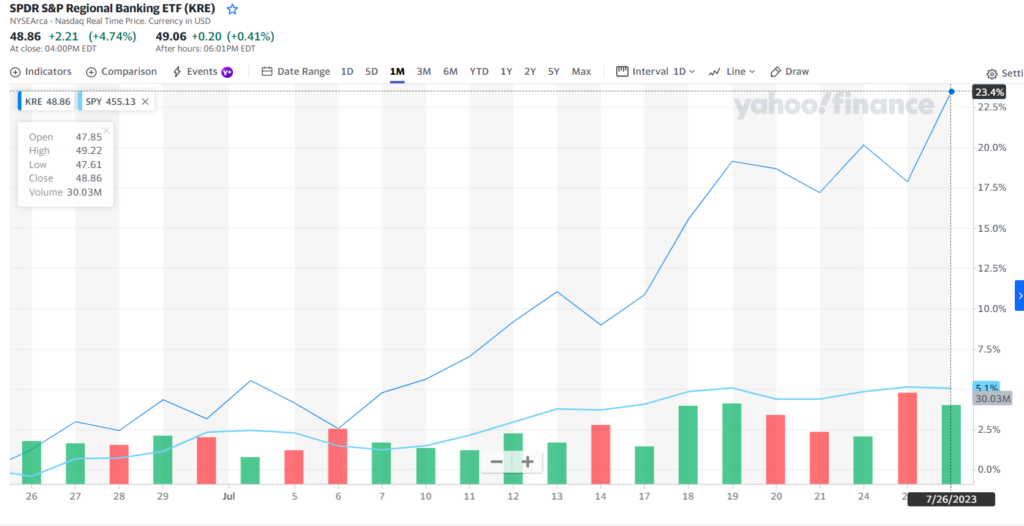 ---
8. Volatility Index Making Run at New Lows as Fed Raises Rates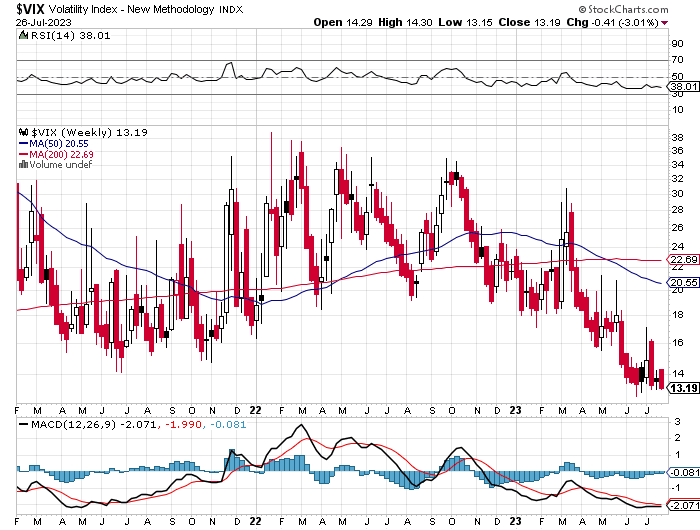 ---
9. GE Back to Life +73% Year to Date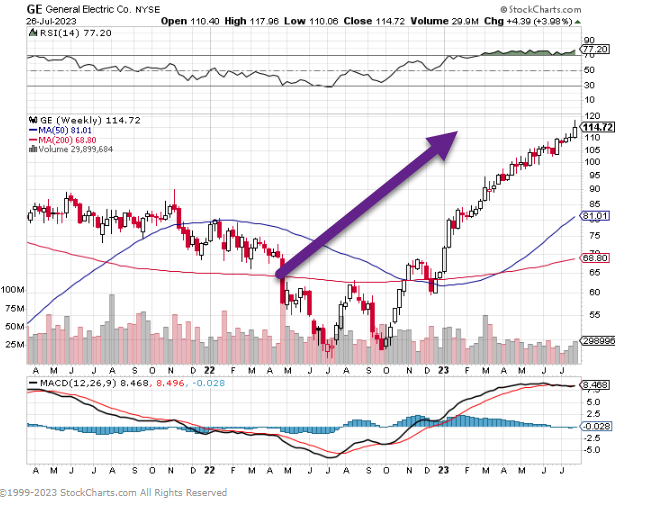 ---
10. Forget college admissions — some parents are shelling out up to $4,000 just to get their daughters into sororities
Meanwhile here is the Ukraine Sorority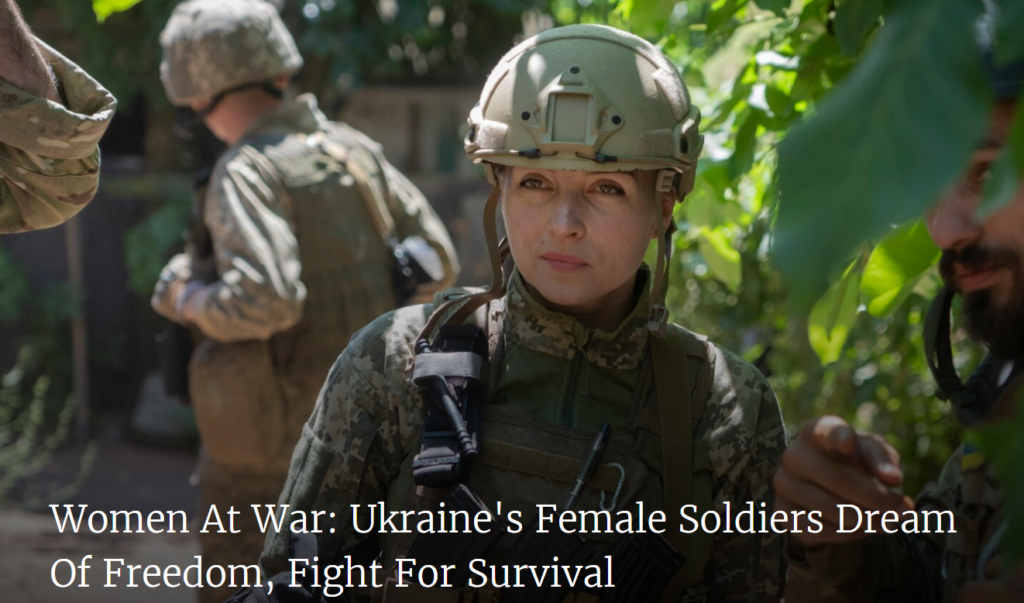 There's an admissions coach for everything these days. Kwan Wei Kevin Tan 
Jul 25, 2023, 5:17 AM EDT
Some parents are shelling out up to $4,000 to get their daughters into sororities, per The WSJ.
A sorority consultant said admissions are just as competitive as those for top colleges.
Get the inside scoop on today's biggest stories in business, from Wall Street to Silicon Valley — delivered daily
If you thought getting your kid into a top college was going to be your last big admissions challenge, think again.
Some parents are shelling out up to $4,000 just to get their daughters into their dream sororities, according to a report by The Wall Street Journal published Monday.
The Journal spoke to several sorority consultants who offer admissions advice and coaching services to aspiring members. These consultants coach aspiring sorority members on what to wear, how to behave, and how to manage their social media presence.
Stacia Damron, the founder of the sorority-consulting company Hiking in Heels, told The Journal that sorority admissions are just as competitive as those for top colleges. 
"My boyfriend went to Stanford, and he said this is more complicated than getting a Stanford M.B.A.," Damron said.
Damron told The Journal that her fees go up to $4,000 for an on-call service during peak recruitment periods. According to the Hiking in Heels website, as of 2022, a premium package cost $1,495 while an elite membership cost $2,975. Her 2023 rates are not currently available on the site.
Sorority recruitment, also known as a sorority rush, typically starts in the fall semester, though some college sororities recruit in the spring semester as well. And sorority consultants like Damron have been seeing increased demand from aspiring members.
"The demand for help preparing for sorority recruitment has dramatically increased since 2019," Damron told Insider.
Damron said there were two key reasons for the increase in demand.
Firstly, sororities have beefed up the selection process during the COVID pandemic, throwing in extra tasks such as recorded video assignments and essay questions to make up for the lack of in-person interaction. This was on top of traditional requirements such as recommendation letters and registration forms, Damron said. 
Secondly, parents and their daughters are learning more about the recruitment process and just how competitive it is from TikTok videos.
"The information is more accessible, and potential new members and parents are learning that there's more to the process and that preparation begins months earlier," Damron said. 
But hiring a consultant isn't a guarantee that clients will get into their dream sororities. Dani Weatherford, the chief executive of the National Panhellenic Conference, told The Journal that out of the 125,000 sorority applicants last year, 20% to 25% got rejected or withdrew their applications.
"Much like an SAT prep class can't guarantee a perfect score, there's no recruitment coach that's truthfully able to guarantee or promise a bid. The decision ultimately remains with the sororities," Damron told Insider.
To be sure, $4,000 is far cheaper than the sums some people are forking out to get admitted into top universities. Allen Koh, who runs the educational consulting firm Cardinal Education, told Insider in November 2020 that he charges up to $350,000 for his most intensive consulting package. 
Parents Are Spending Thousands to Get Their Daughters Into Sororities (insider.com)