1. 10 Year Breakeven Inflation Rate has Dropped by 1/3
What does 10 year breakeven inflation rate mean?
The 10 year breakeven rate measures the difference or gap between 10 year Treasury Bond and Treasury Inflation Protected Securities (TIPS). The 10 year breakeven rate serves as an indication of the markets' inflation expectations over the 10 year horizon.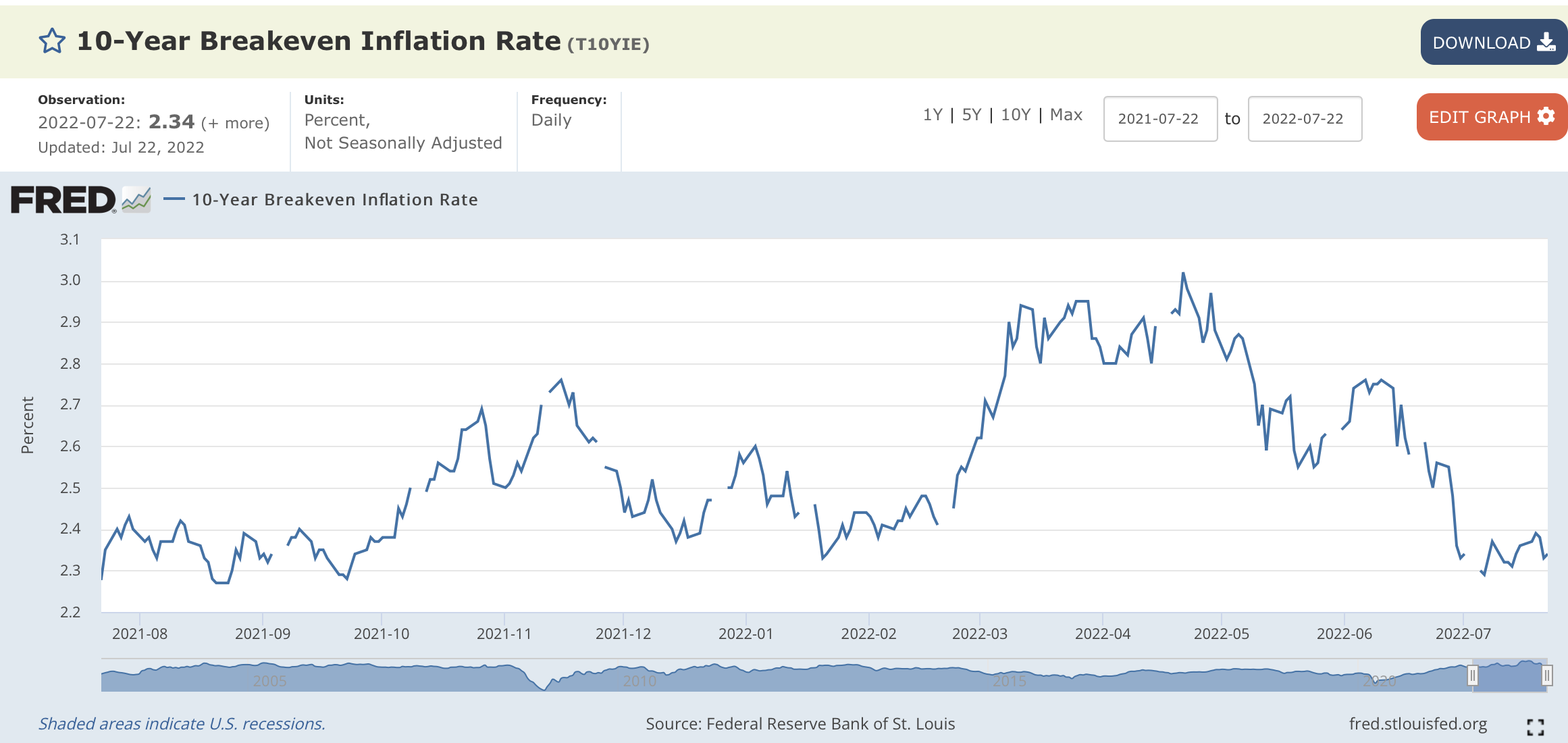 https://fred.stlouisfed.org/series/T10YIE
---
2. Price to Sales and Price to Book S&P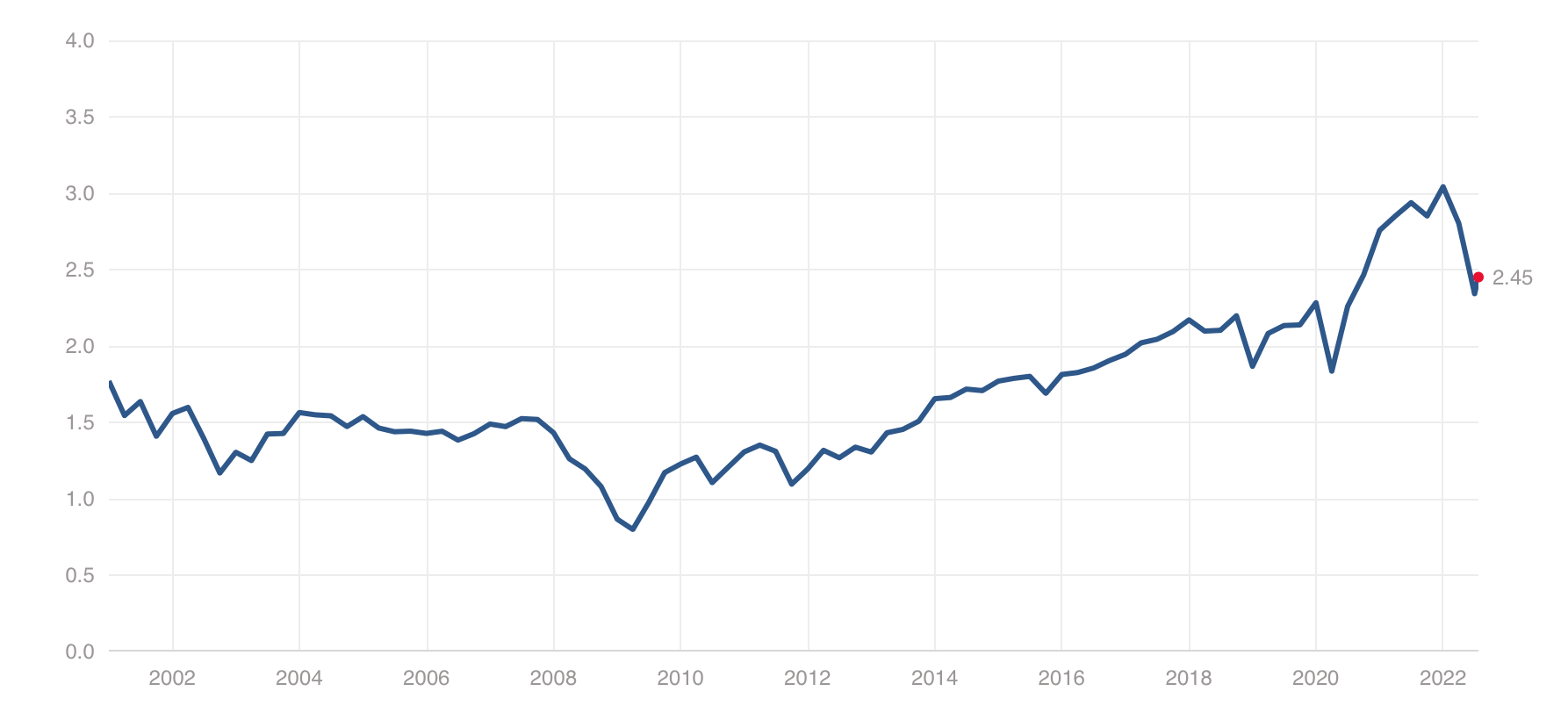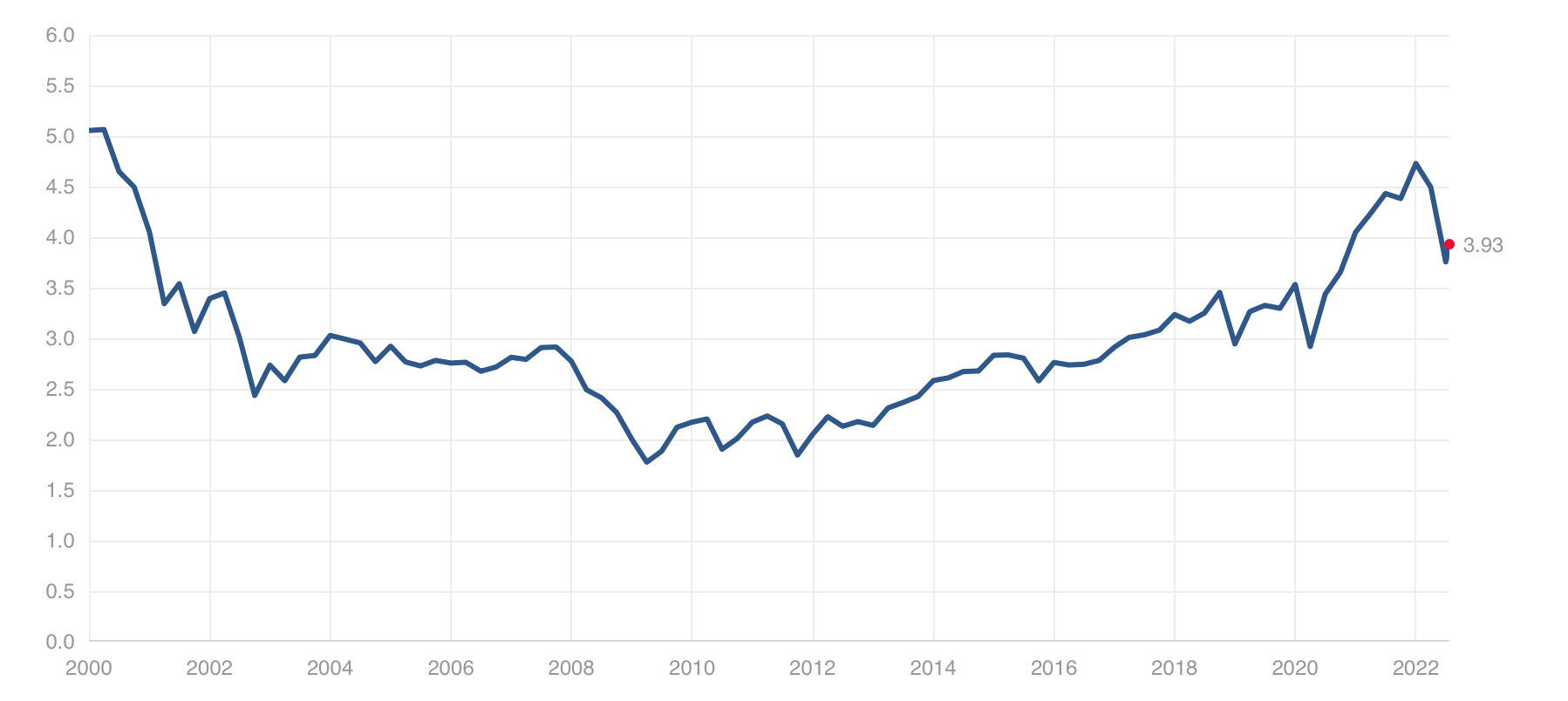 https://www.multpl.com/s-p-500-price-to-book
---
3. Highest Inflation in 40 Years…Nasdaq -30%+…VIX sideways no spike.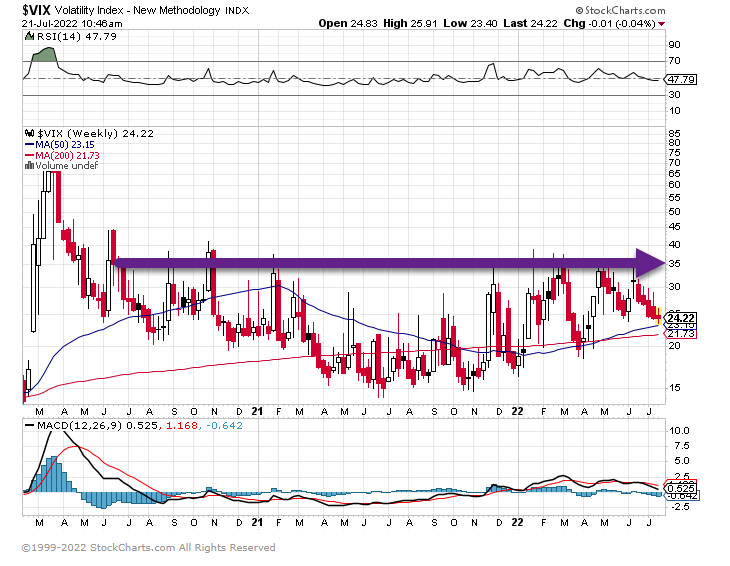 ---
4. Lumber -50% from Highs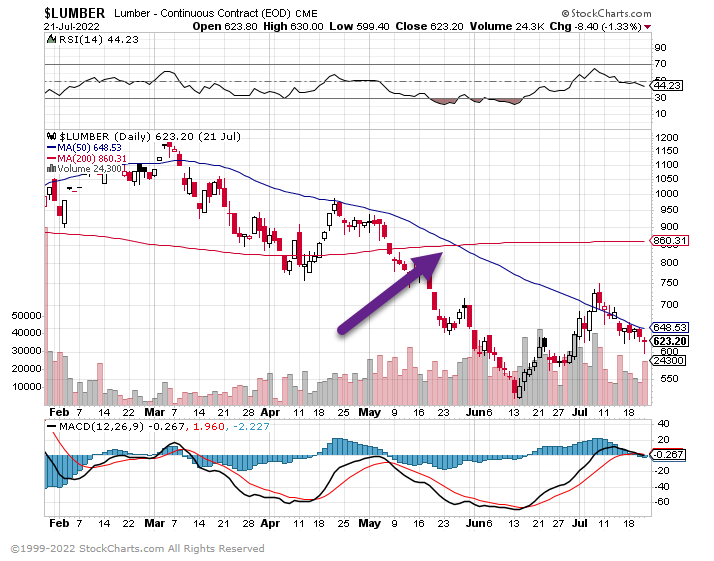 ---
5. Homebuilders Hold 200 Week Moving Average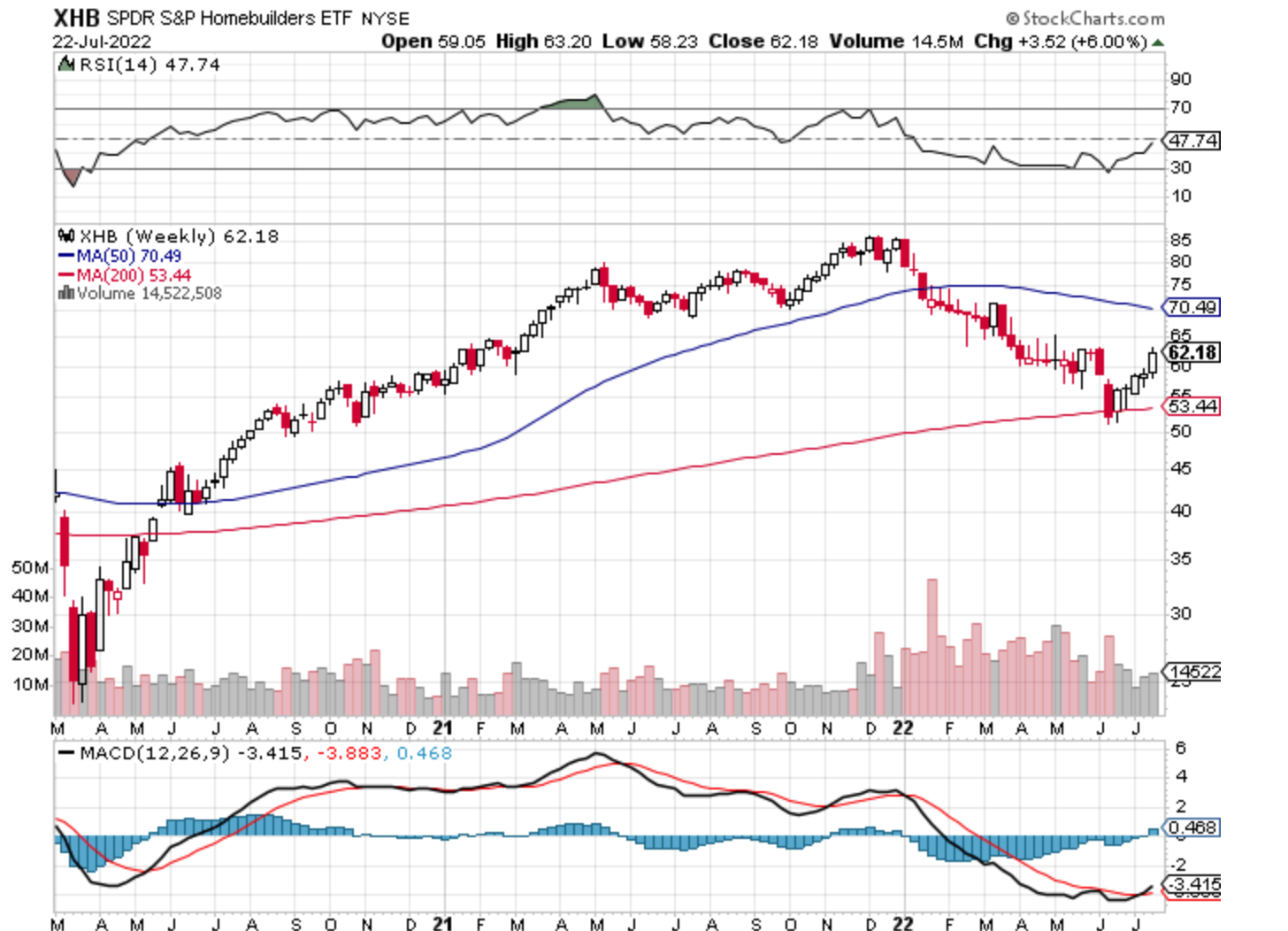 Barrons Cheapest Stocks in S&P—3 are Homebuilders-DHI, PHM, LEN.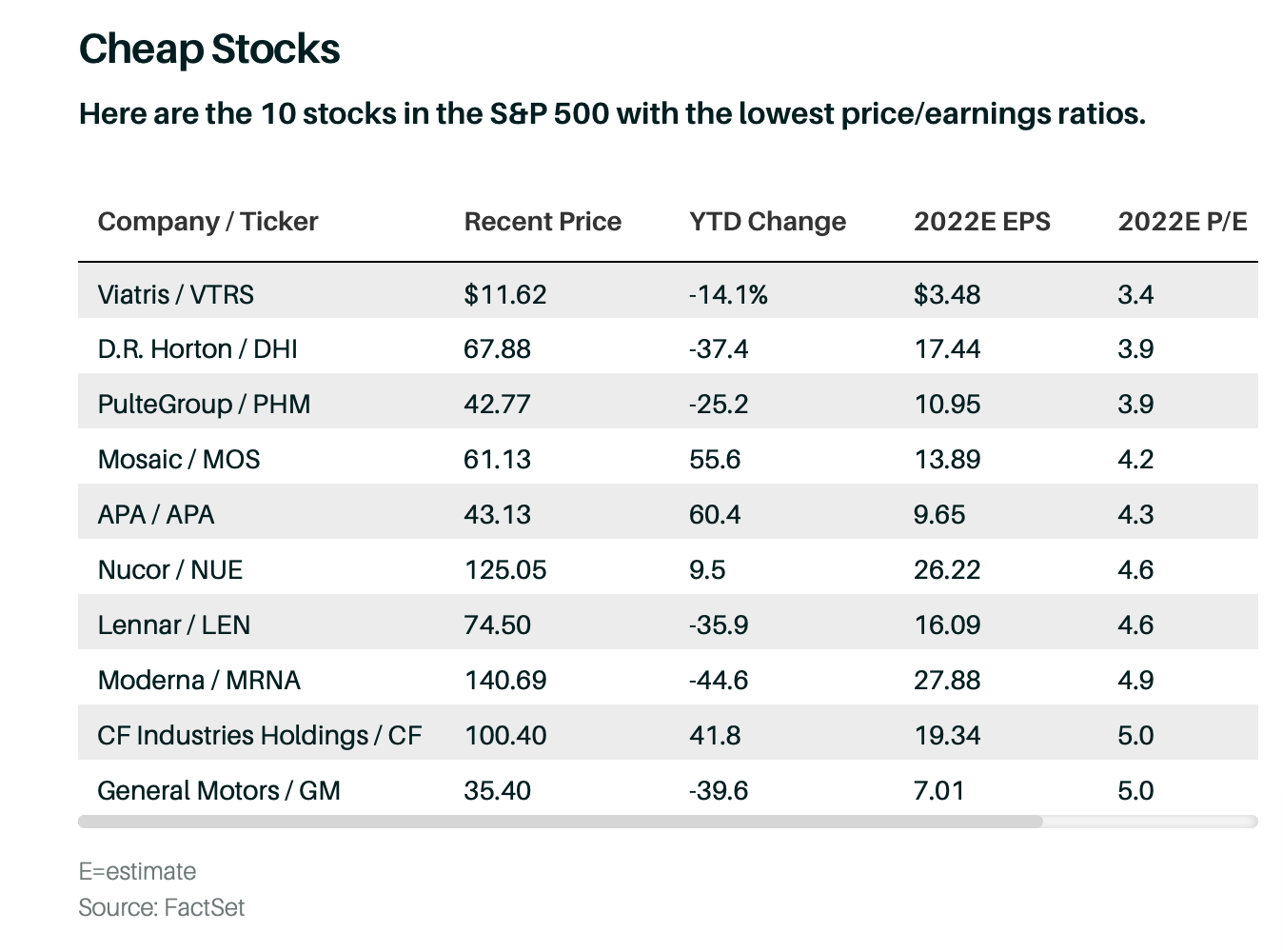 https://www.barrons.com/articles/cheapest-sp500-stocks-now-51653346274
---
6. Crude Oil Back to Pre Ukraine Invasion Levels
Bespoke Investment Group-Gas prices are of course driven by the price of crude oil, and in Friday's Morning Lineup, we noted that crude oil prices have now fallen back to the level they were at when Russia launched its invasion of Ukraine back in late February: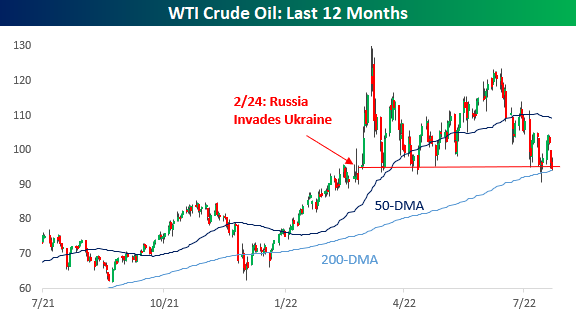 https://www.bespokepremium.com/interactive/posts/think-big-blog/charts-of-the-week-from-bespoke-7-22-22
---
7. Earnings Estimates Developed Versus Emerging Markets
Earnings Outlook:  Emerging Markets are usually a few steps ahead of developed markets given the heavy weightings in EM equities to traditional cyclical sectors (and hence sensitivity to the ebb and flow of the global economy).
As such, Developed Markets, and more specifically S&P 500 earnings estimates are likely the next shoe to drop in all this.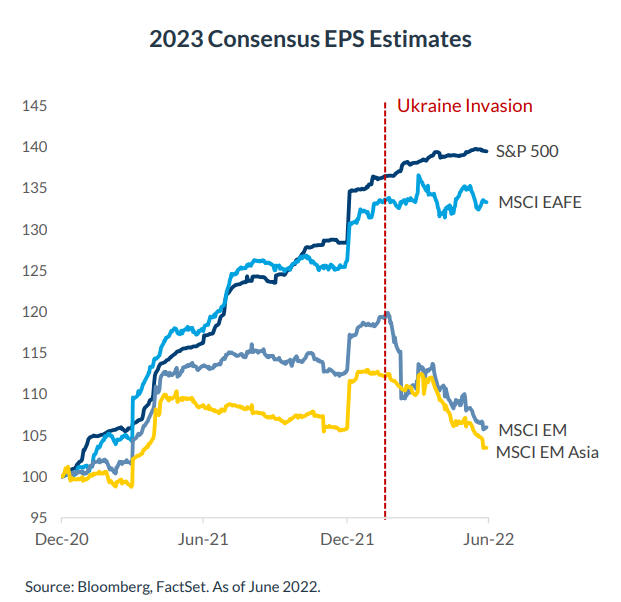 Source: @Mayhem4Markets  Found at Callum Thomas Weekly Chart Storm
https://chartstorm.substack.com/p/weekly-s-and-p500-chartstorm-24-july
---
8. Most Common Statues in America
Washington Post Analysis by Andrew Van Dam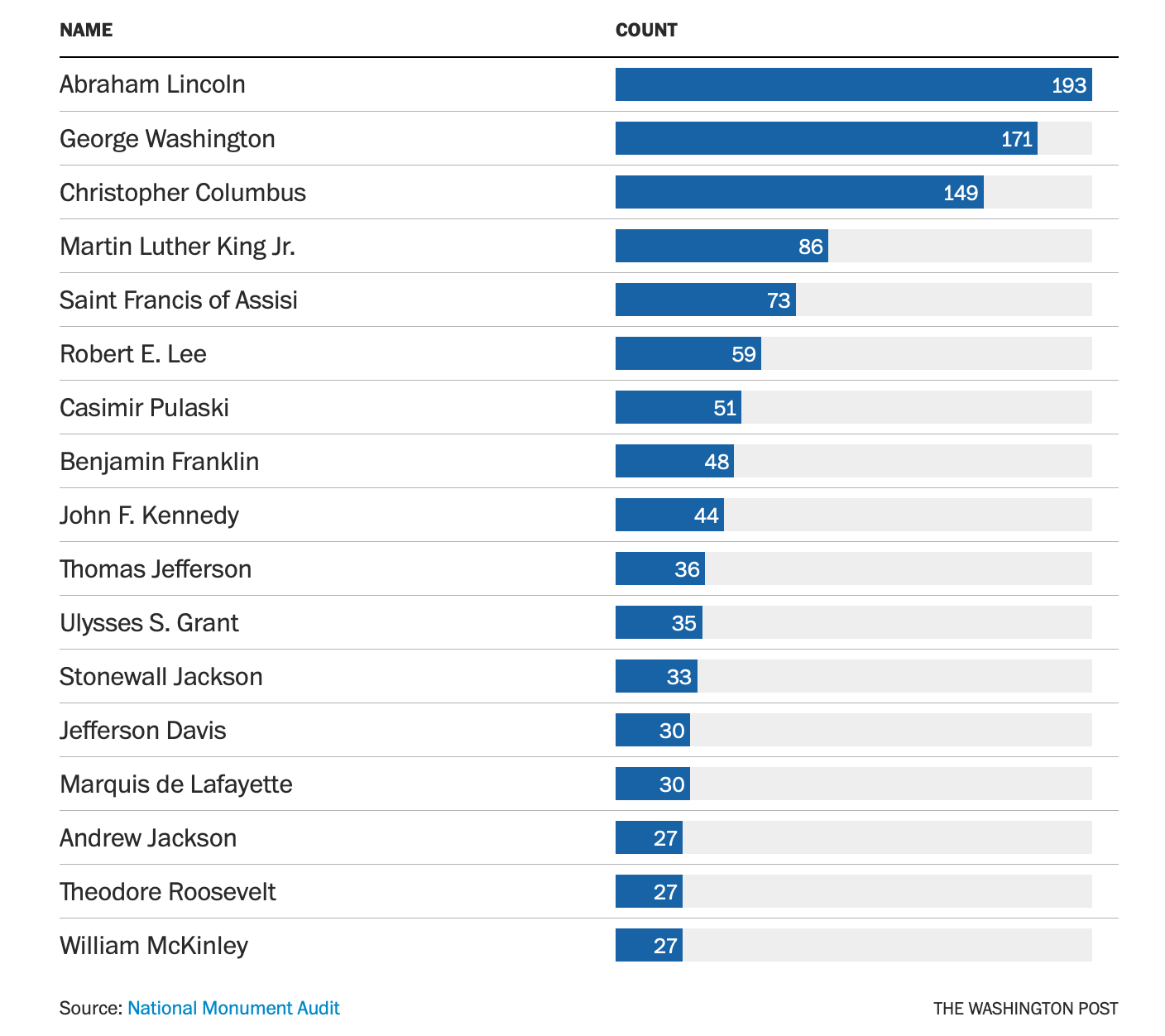 https://www.washingtonpost.com/business/2022/07/15/diversity-statues-highways/
---
9. The Inflation Adjusted Cost of Baseball Game 1960 vs. 2022…..Its Out of Reach for Working Class Americans
The Hustle Zachary Crockett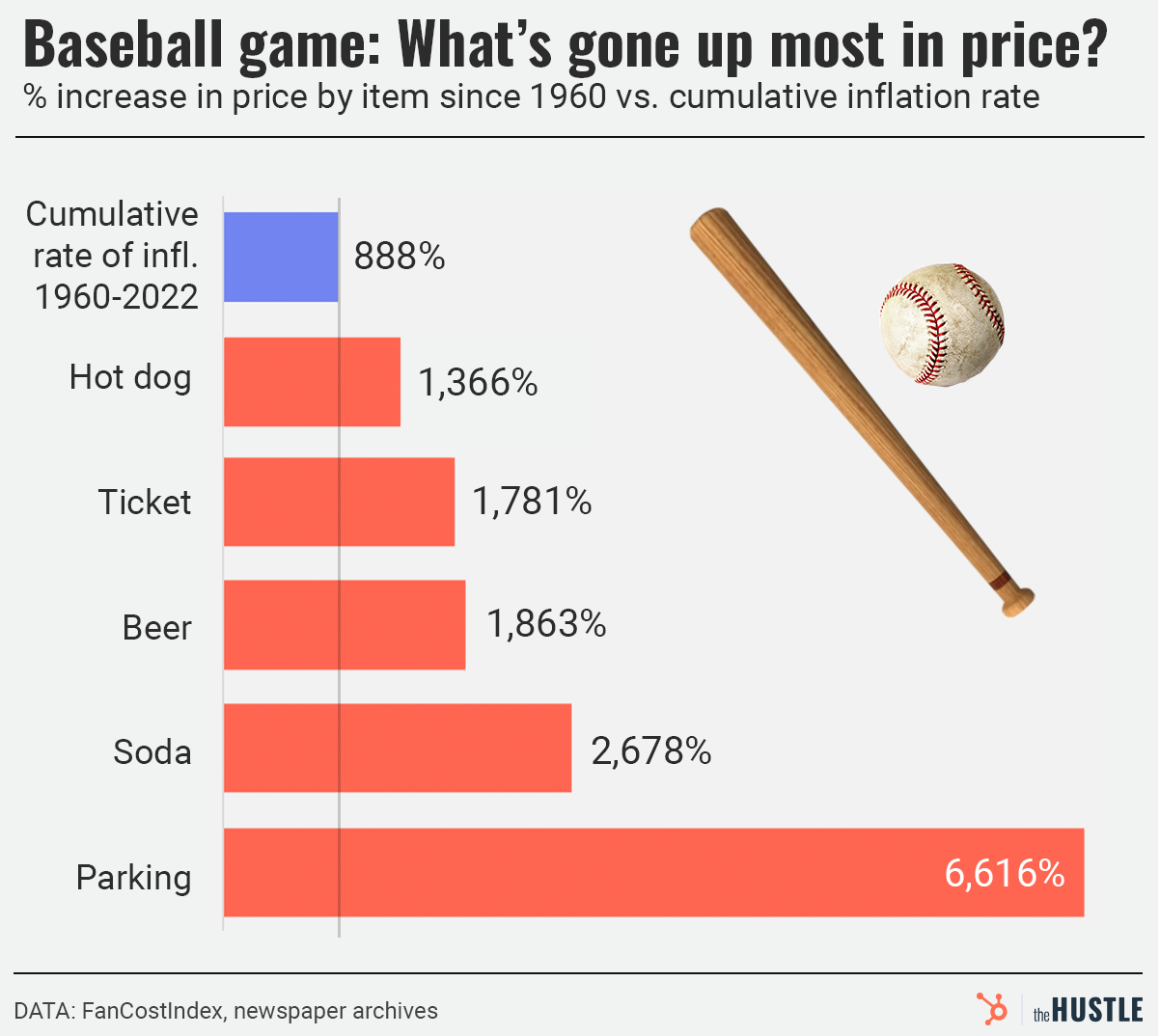 America's favorite family outings are increasingly out of reach
https://thehustle.co/americas-favorite-family-outings-are-increasingly-out-of-reach/
---
10. Risk Tolerance is the Scarcest Resource at Most Companies.
From Farnam Street https://fs.blog
Risk, decisons, and scarcity-Jason Fried
This weekend I took a long walk with a fellow founder/CEO. We talked on the phone before, but never met in person. We found ourselves in the same city, so it felt like it was time to shake hands and catch up IRL.
He runs a company that's an order or magnitude larger than 37signals, so his experiences, responsibilities, and perspectives are quite a bit different from mine. But as we've careened towards our own renewed growth phase — we're currently larger than we've ever been, and still hiring — a few of his insights really resonated.
And one really stuck.
When he said it, I had to repeat it to make sure I heard it right. I wanted to sear the words in my brain so I both fully understood and wouldn't forget.
He said "Risk tolerance is the scarcest resource in most companies." I just love how that's framed.
He then went on to say, and this one I'm paraphrasing a bit, that it's the one of the things that sets founder-led companies apart from founder-less companies. Founder-led companies tend to take more risks. They're more risk tolerant, less risk averse.
He also related this to company size. This one's a bit more obvious — the larger the company, the more risk averse they are, even if they're still founder-led. But it's not just a pure function of size, which is the typical conclusion. No, it's about distance. The further away a founder is from would-be risky decisions, the more likely those decisions will be safe decisions. It's only natural.
It made me realize something I may have inherently understood, but hadn't really realized was a unique responsibility of a founder who's still running the show: It's my job — my obligation, really — to fill the coffers with risk. It's my role to make sure there's an ample supply. No one else will produce it, and few will introduce it. The more it's drained, the more it needs to rain.
While the company at large is focused on results, founders should be focused on taking chances.
There are certain risks founders need to take that others will not. Step function changes, for example. Things that can't be explained by past results and experiments, but a hunch that the equation has changed. All the while keeping in mind that there's a notable difference between taking a risk and putting yourself at risk.
So, if you've decided you want to take a risk, then take it. If you don't, then keep talking about it — it'll almost certainly talk you out of it. The safer option is the most abrasive — it'll wear down the risk, polish the edges, and make the object of beautiful and smooth. But risk needs to snag, or it isn't much of a risk at all.
-Jason
https://world.hey.com/jason/risk-decisons-and-scarcity-d4c7636c