1. During the Entire History of the United States 70% of its Current Debt was Added in the Last 14 Years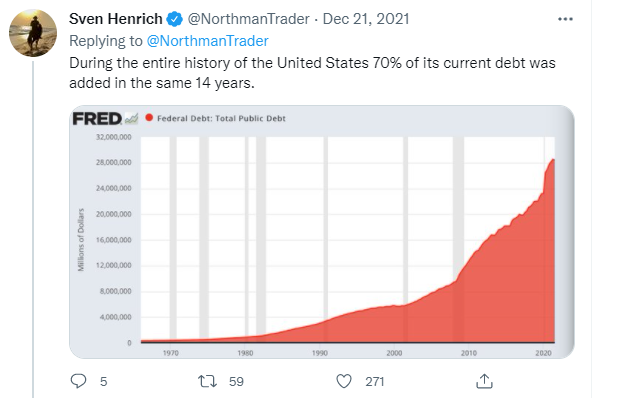 https://twitter.com/NorthmanTrader
---
2. With Debt So High …Interest Rates Staying Low….The Short Bonds Trade Still Has Not Worked.
TBF short the 20 year treasury thru ETF back to 2020 lows.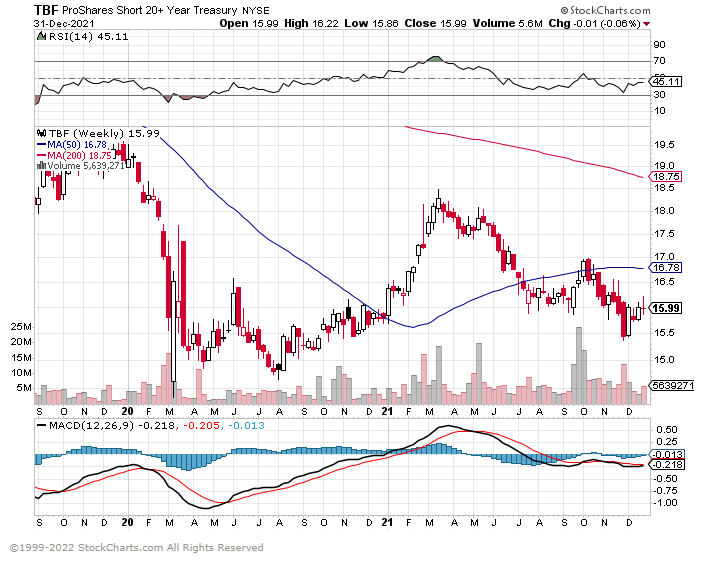 ---
3. Asian High Yield Market Detaches from Rest of World.
Guggenheim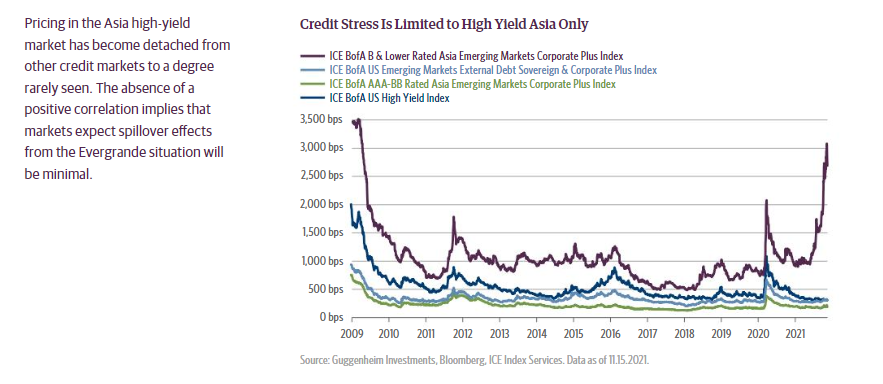 Are High-Yield Markets Misjudging Evergrande Risk? | Guggenheim Investments
---
4. Energy Inventories are at Lowest in 5 Years but Intensity of Consumption has Slowed.
Blackrock-Energy prices are high, or at least higher than consumers have been used to in many years. Supporting prices into 2022 are inventories that are the lowest in five years, corporate capital expenditures that are at their lowest levels in 15 years, and spare capacity that is also relatively low. But spare capacity doesn't need to be as high in a world that is unlikely to return to pre-Covid demand trends due to demand substitution (see Figure 9). The 1970s-style right tail in oil is capped by some structural forces, meaning energy prices aren't likely to spiral out of control. We showed in a recent commentary (Halloween and Christmas for Markets) how the energy intensity of consumption has slowed, such that consumption, particularly in the form of retail sales, can continue displaying broad-based strength (as it has) without influencing, or being influenced by, oil prices.
Supply is tight, but global oil demand is struggling to return to its pre-Covid trend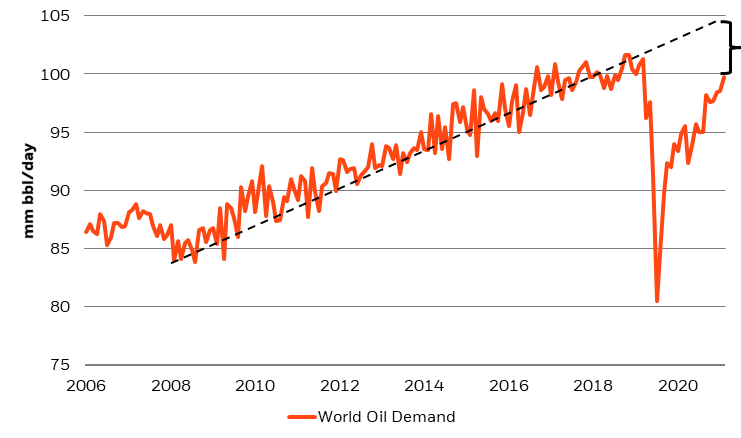 Rieder- Investing as monetary policy evolves | BlackRock
XLE Energy ETF broke above 2019 levels…Now making another run at new highs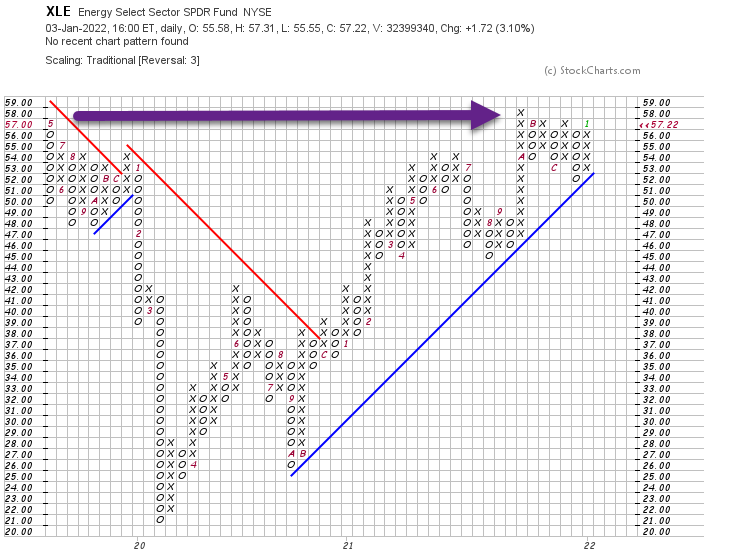 ---
5. Speculative Indexes Underperformance
The Daily Shot Blog Equities: Speculative stocks favored by the Reddit crowd have underperformed sharply in recent weeks (2 charts).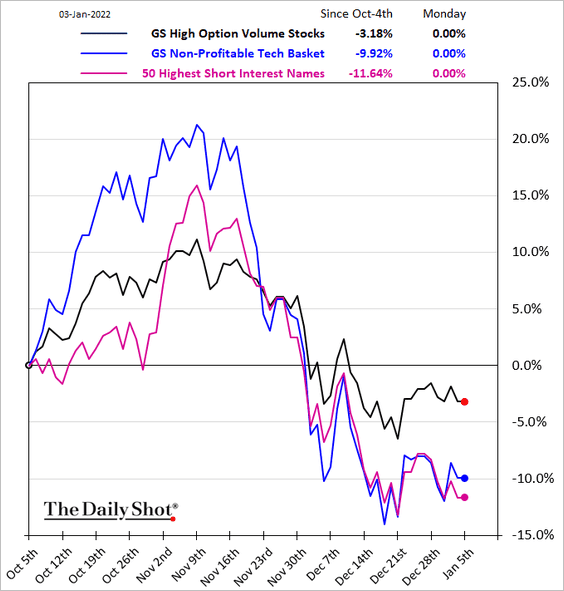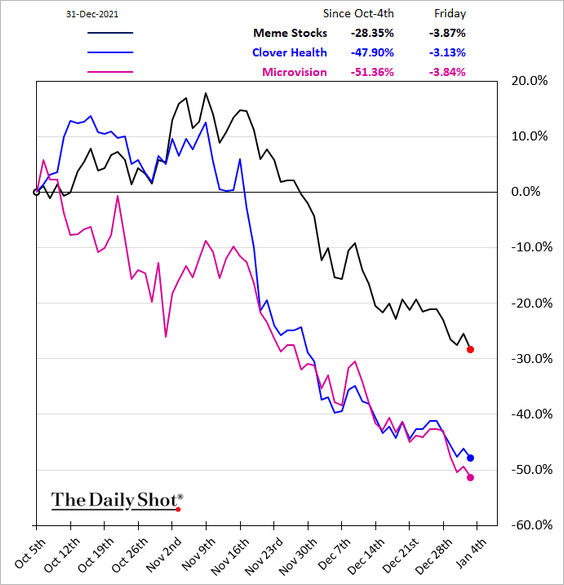 https://dailyshotbrief.com/the-daily-shot-brief-january-3rd-2022/
---
6. Twitter Stock Chart -45% from Highs.
TWTR Technical levels– hits 200day moving average on long-term weekly chart last time it broke thru to downside was Covid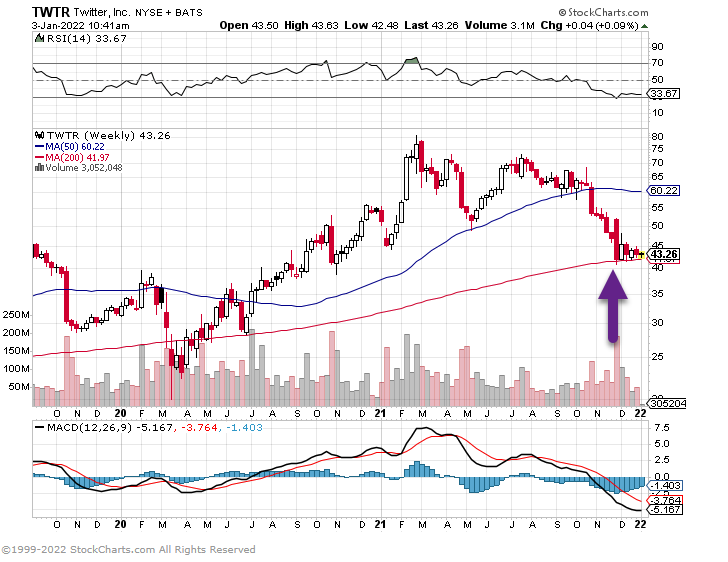 ---
7. Global Value Stocks Sink Again to Well Below 1999 Internet Bubble Days.
Bloomberg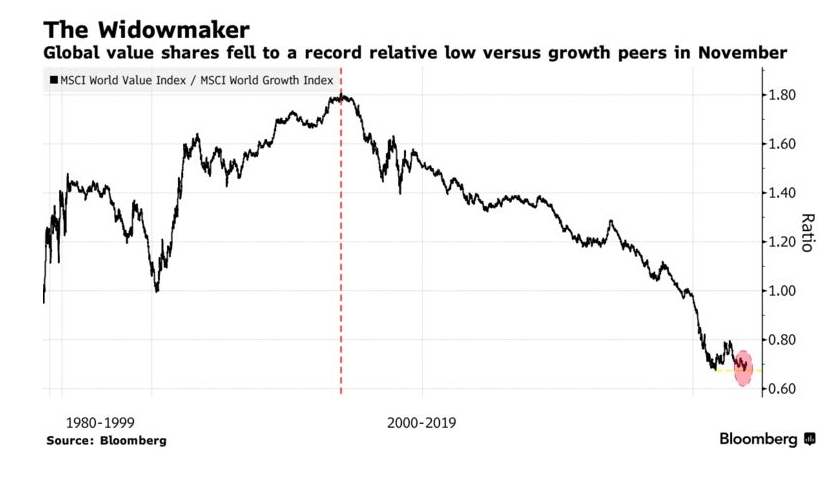 By Abhishek Vishnoi—
https://www.bloomberg.com/news/articles/2022-01-03/cheap-stocks-to-finally-have-their-day-in-2022-investors-say?srnd=premium&sref=GGda9y2L
---
8. Hydrogen Stock Returns 2020 vs. 2021
WSJ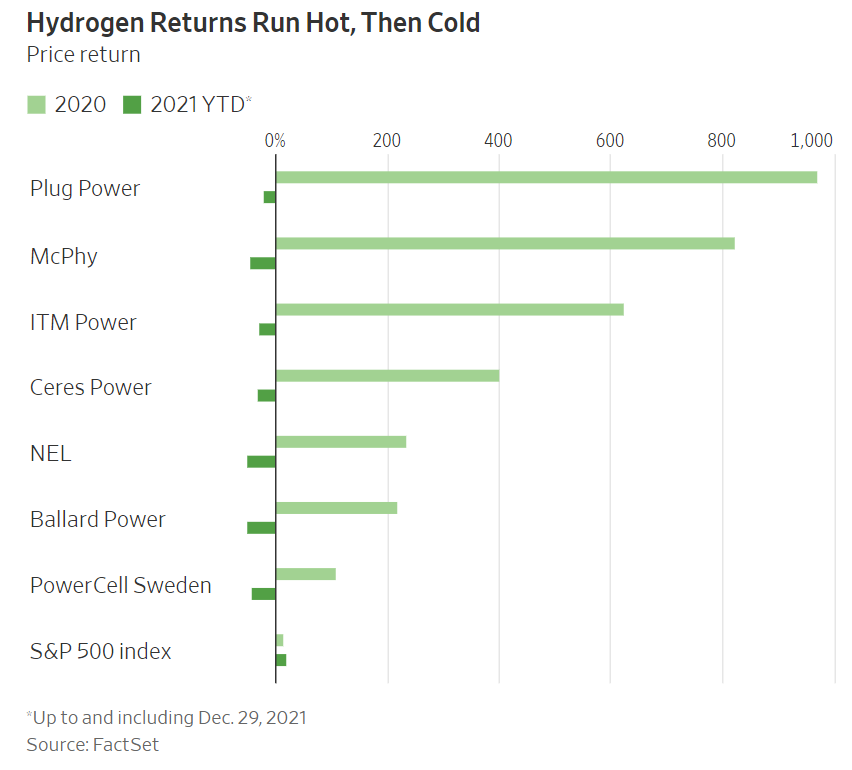 WSJ By 
Rochelle Toplensky Follow
https://www.wsj.com/articles/a-bad-year-for-hydrogen-stocks-was-a-good-year-for-hydrogen-companies-11640865603
---
9. Be on the lookout for these fitness trends in 2022
NY Times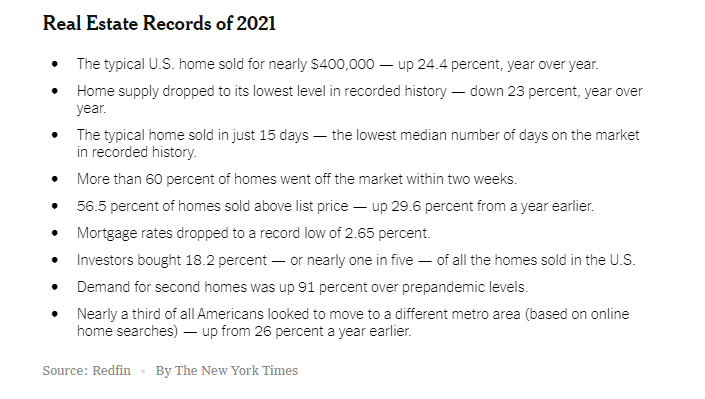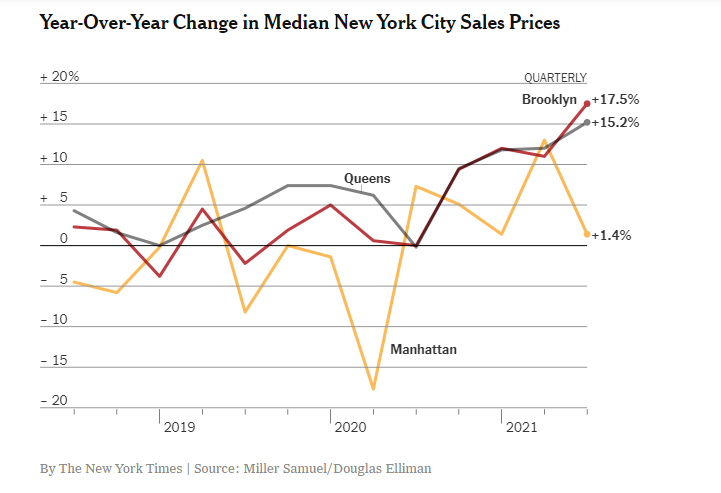 In 2021, New York's Housing Market Made a Stunning Comeback- By Stefanos Chen  In 2021, New York's Housing Market Made a Stunning Comeback – The New York Times (nytimes.com)
---
10. Ryan Holiday-9 Rules for a Better Life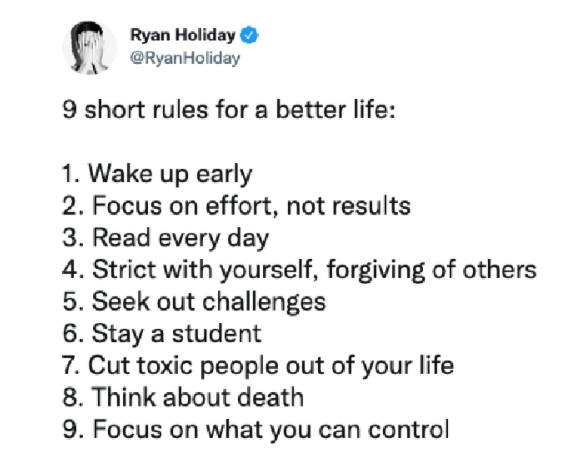 https://www.linkedin.com/in/ryanholiday/