1. Before Yesterday…The S&P Hasn't Posted Two Straight Up Days This Month.
Elena Popina and Jess Menton Bloomberg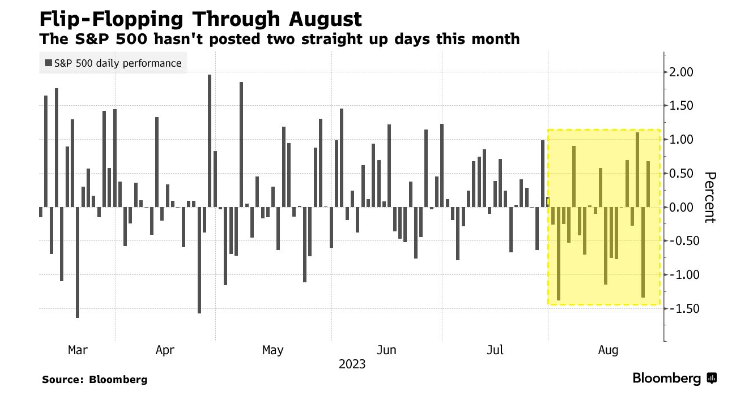 https://www.bloomberg.com/news/articles/2023-08-27/twitchy-traders-have-s-p-500-comebacks-fizzling-at-historic-pace?sref=GGda9y2L
---
2. Seasonal Volatility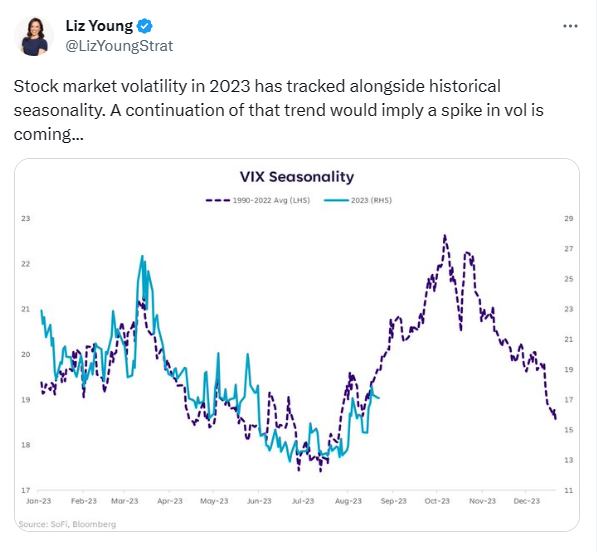 ---
3. Consumer Discretionary ETF Closes Below 50day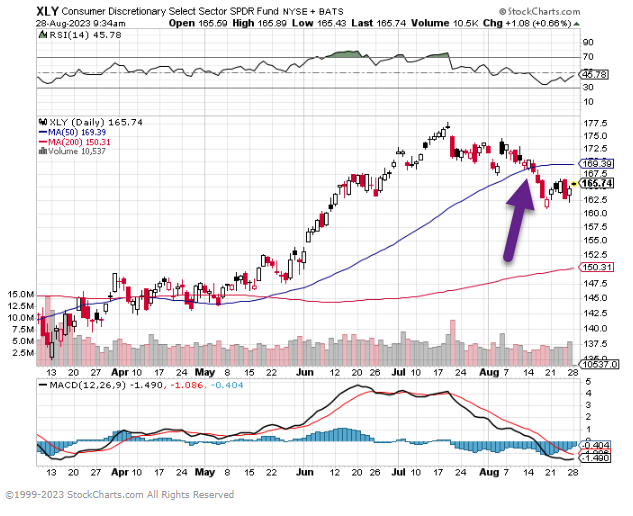 ---
4. Monster Energy Drink-The Best Stock for 25 Years.
Barrons Jacob Sonenshine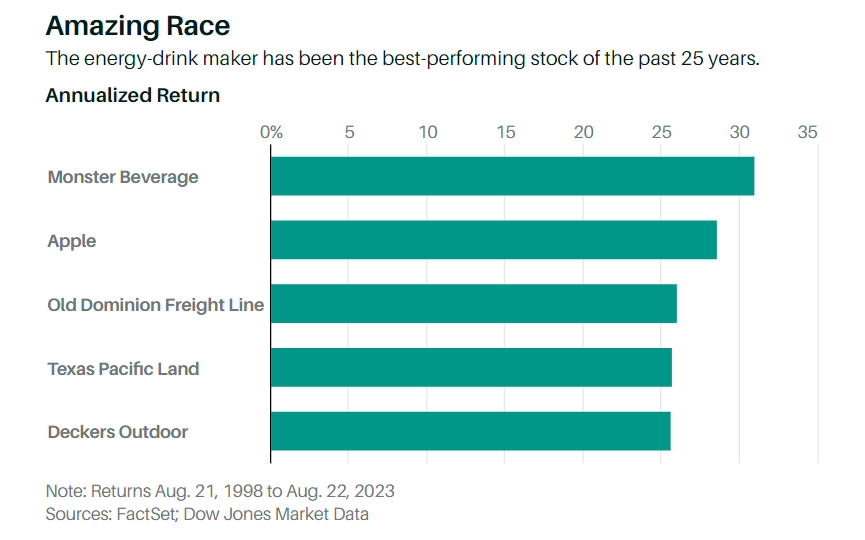 https://www.barrons.com/articles/buy-monster-beverage-stock-price-pick-7d824e2a?mod=past_editions
---
5. Blockchain ETF +35% YTD…Well Off Highs.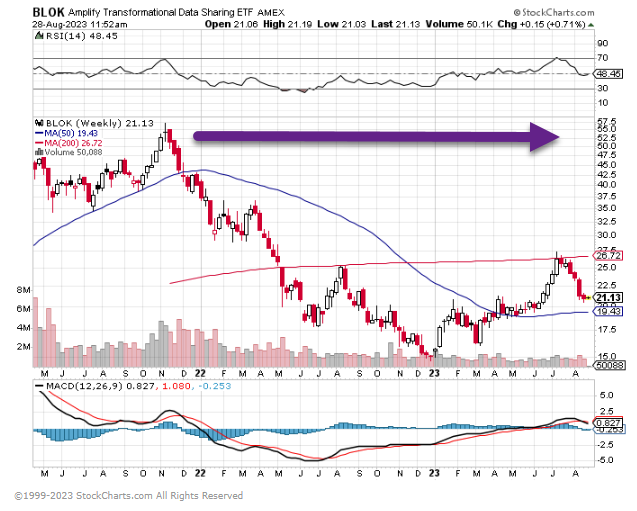 Top Holdings BLOK etf.com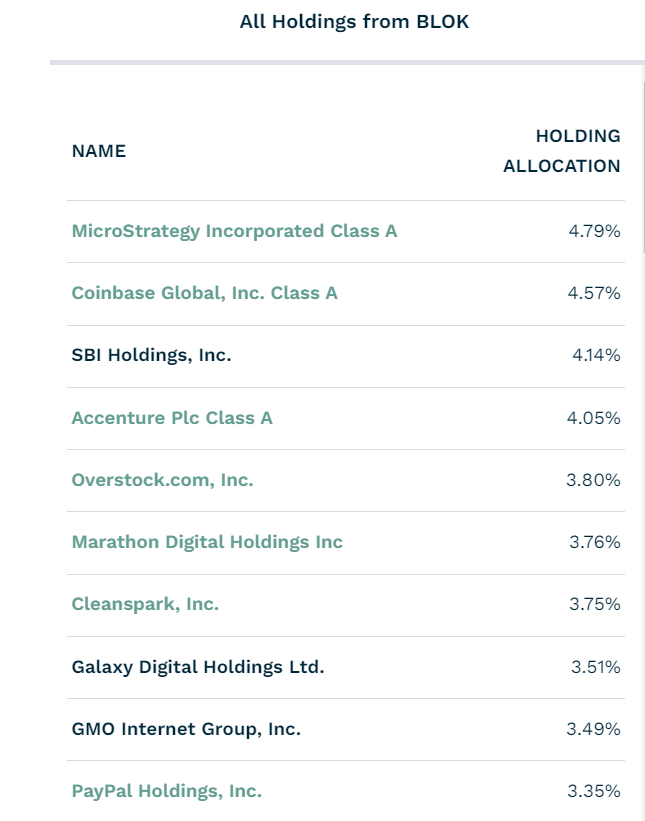 ---
6. Credit Card Delinquency Rates Much Higher for Small Banks.
Despite the unemployment rate being at the lowest level in 50 years, credit card delinquency rates at small banks are at the highest level on record, see chart below. Imagine where these lines will be once the labor market finally begins to soften. Torsten Slok, Ph.D.Chief Economist, PartnerApollo Global Management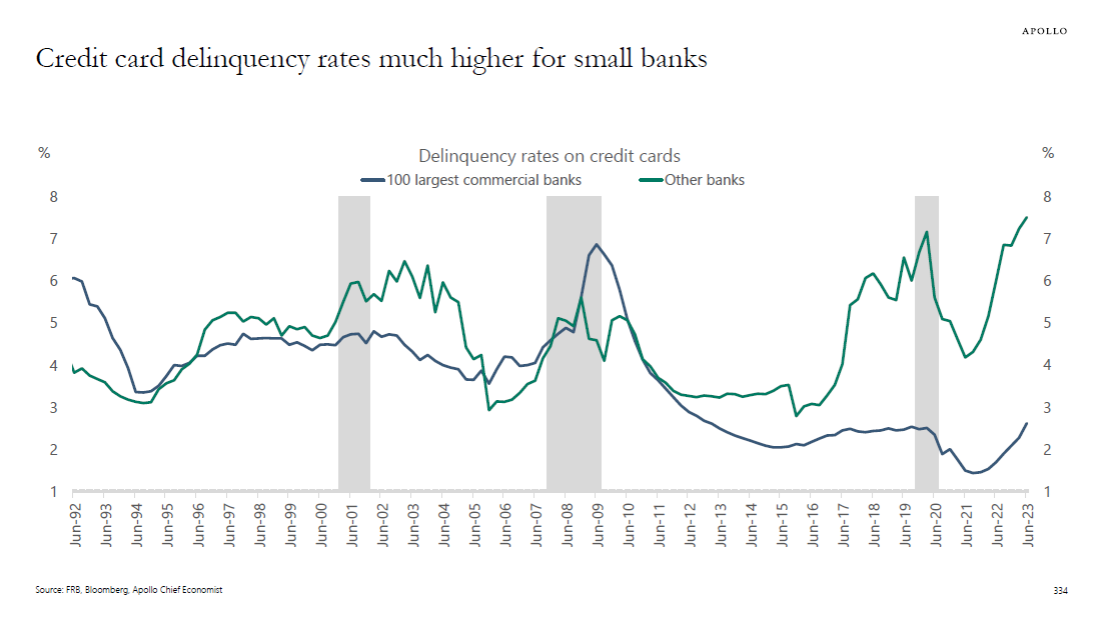 ---
7. China Evergrande Group is Now a Penny Stock…$340B in Debt.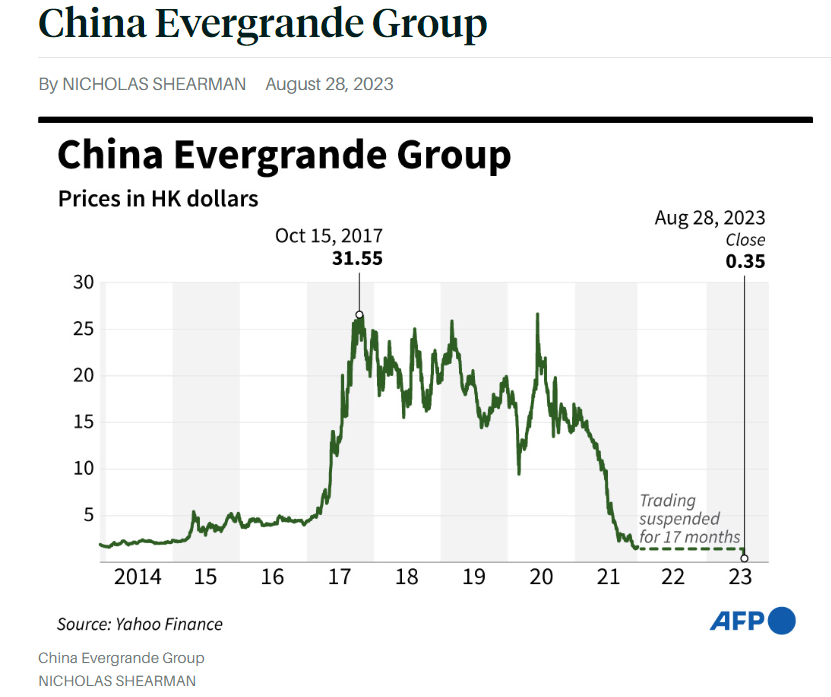 https://www.barrons.com/news/china-evergrande-group-ebb49806
---
8. Global Trade Union Membership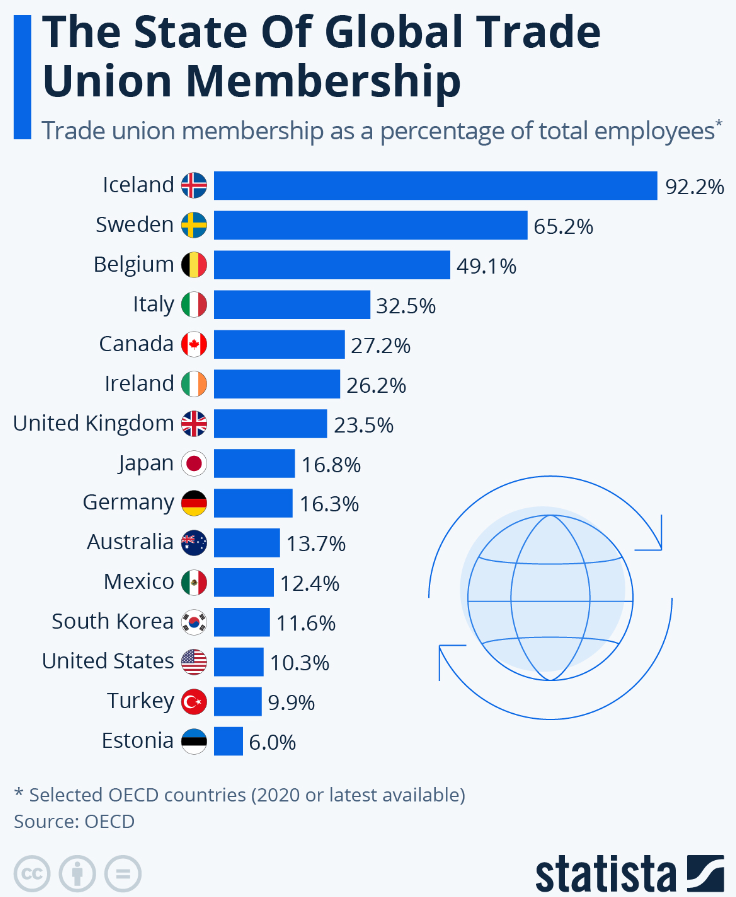 https://www.statista.com/chart/9919/the-state-of-the-unions/
American States with Strongest Unions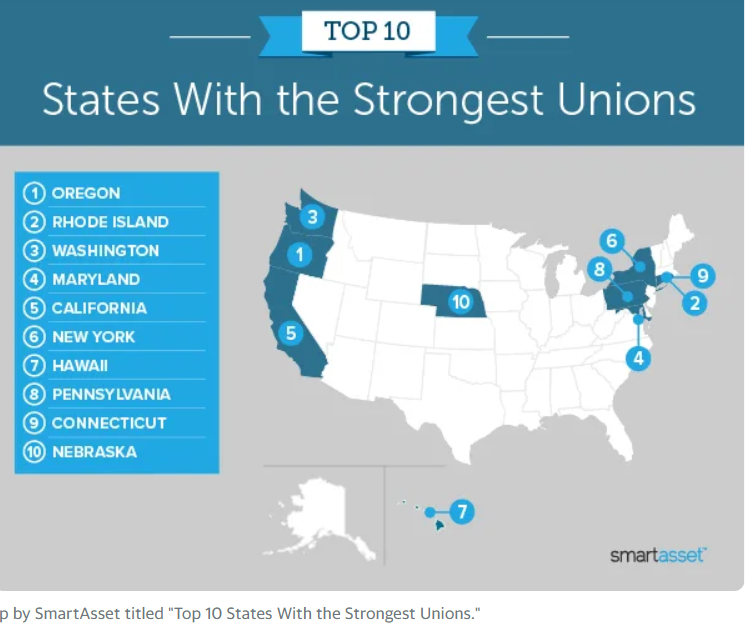 https://finance.yahoo.com/news/states-strongest-unions-2021-edition-110049868.html
---
9. Visual of Housing Market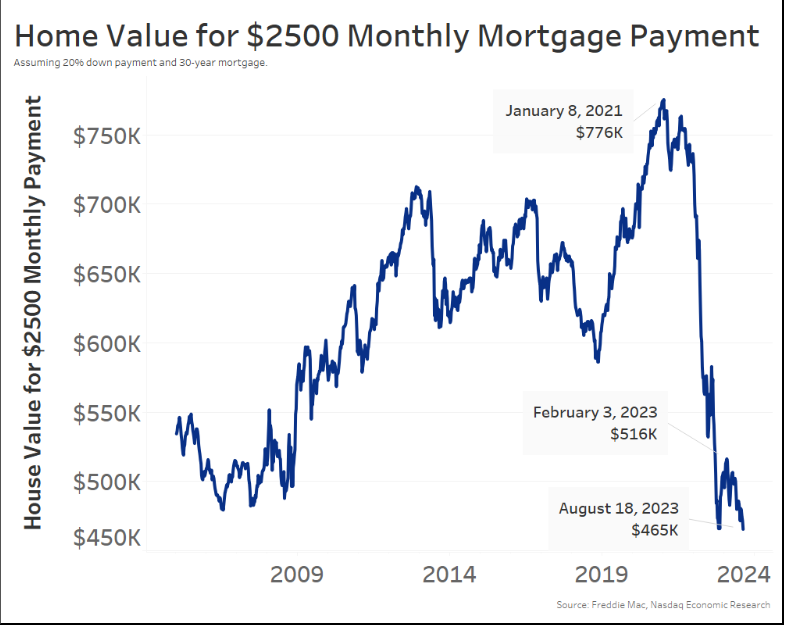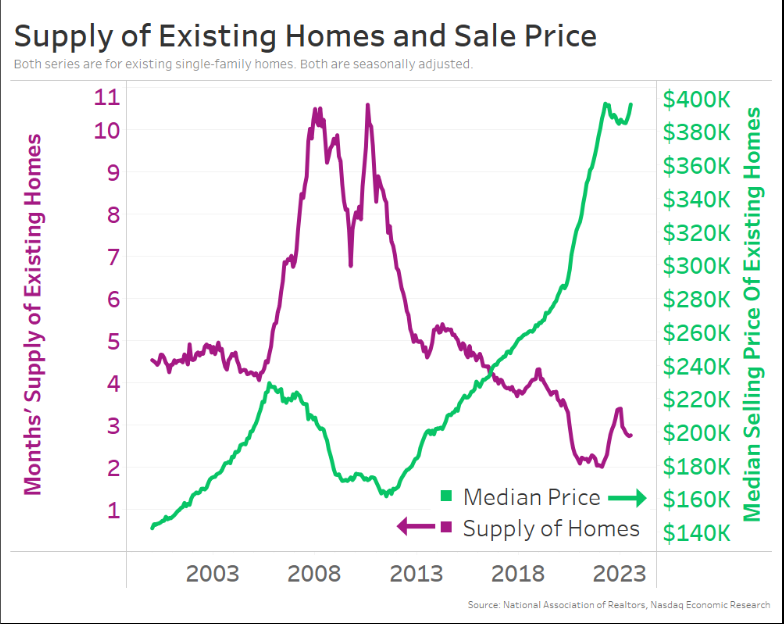 From Dorsey Wright https://www.nasdaq.com/solutions/nasdaq-dorsey-wright
---
10. Toys for Billionaires: Sports Franchises as Trophy Assets!
Musings on Markets Blog  Full read below on valuation model for pro sports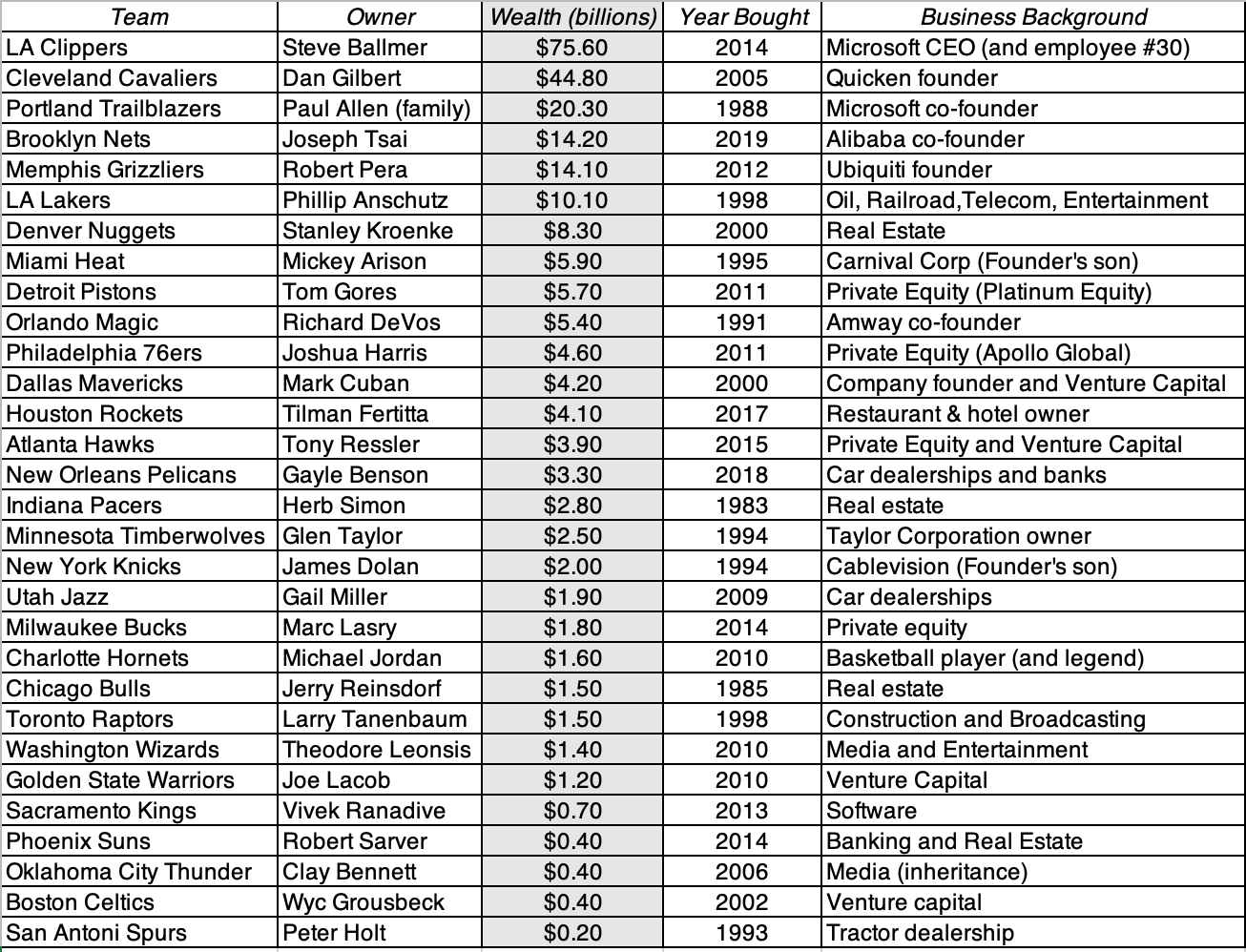 https://aswathdamodaran.blogspot.com/2023/08/money-in-sports-trophy-asset-effect.html