1. Credit Spreads are Calm
From Ryan Detrick Credit Spreads Show No Stress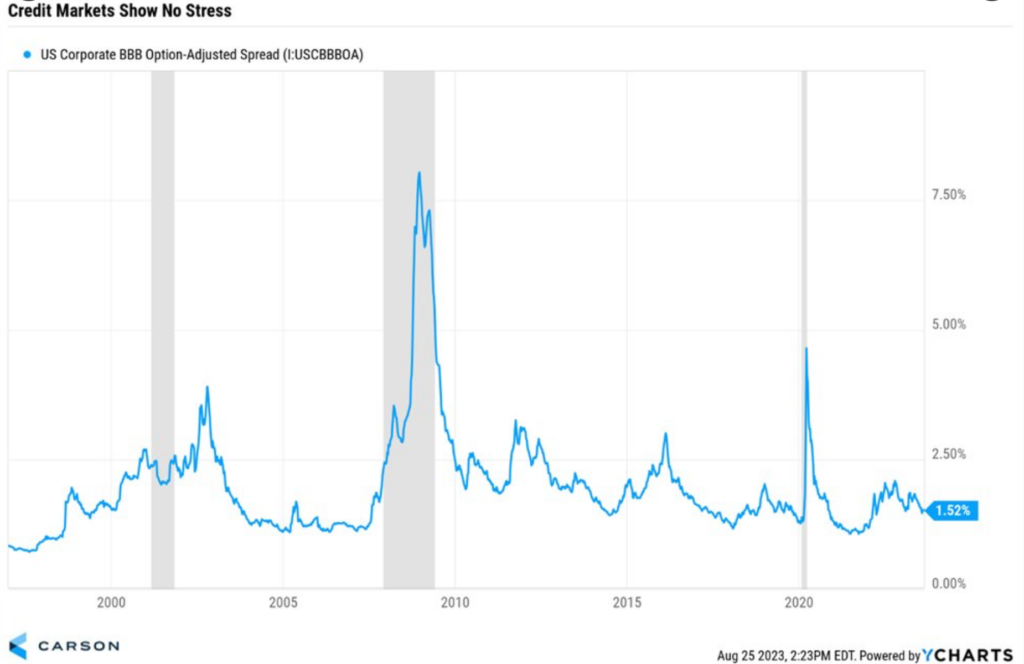 https://twitter.com/RyanDetrick
---
2. Key Words in Earnings Calls
JP Morgan Private Wealth Management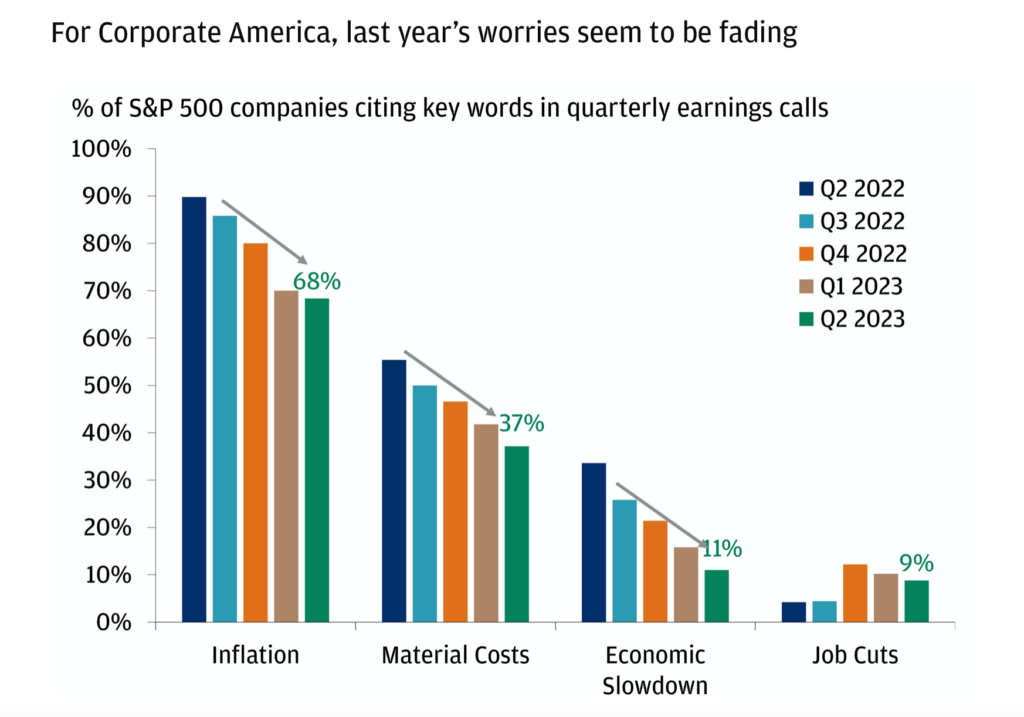 www.privatewealth.jpmorgan.com
---
3. Shrinking Number of Stocks vs. Growing Number of Private Equity Backed Companies
Callum Thomas Privatization:  This should be a shocking chart for passive index investors — more and more of the universe of US companies are ending up in the hands of private equity, with relatively fewer staying or joining public markets. One implication would be potentially a less diversified listed market over time, but also potential risks in private markets due to less transparency and greater leverage that typically comes with private equity investors. It also gives nod to the flood of capital into alternative assets in the zero-interest rate period and in the wake of the dot-com and financial crisis bear markets (that in-part drove investors into the ostensibly lower volatility of private equity vs listed companies).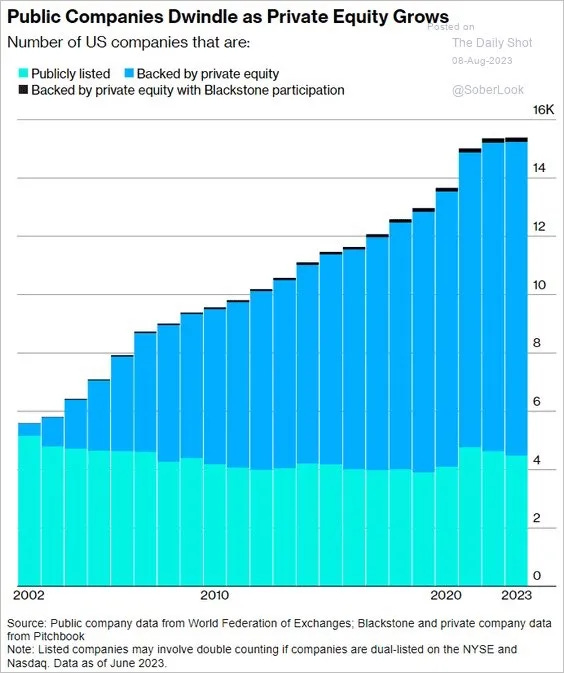 Source:  Snippet Finance & DailyShot
---
4. Thematic ETFs See $2.6B in Outflows…Top 10 Showed some of these charts breaking down last week
Bloomberg By Vildana Hajric
A once-hot sliver of the exchange-traded funds universe focused on thematic investing is having another difficult year. 
Investors have yanked roughly $2.6 billion from these types of ETFs so far in 2023, putting them on pace for their worst year of outflows in data going back to 2001, according to Bloomberg Intelligence. If the trend holds it will be the second consecutive year of cash leaving thematic funds, the first such losing streak of the last two decades. 
Much of the cash drainage can be attributed to funds that are part of the ARK Investment Management suite, where the firm's Innovation fund (ticker ARKK) has seen more than $450 million flee this year. Money has also come out of the ARK Next Generation Internet ETF (ARKW), as well as out of the ARK Genomic Revolution ETF (ARKG), among others.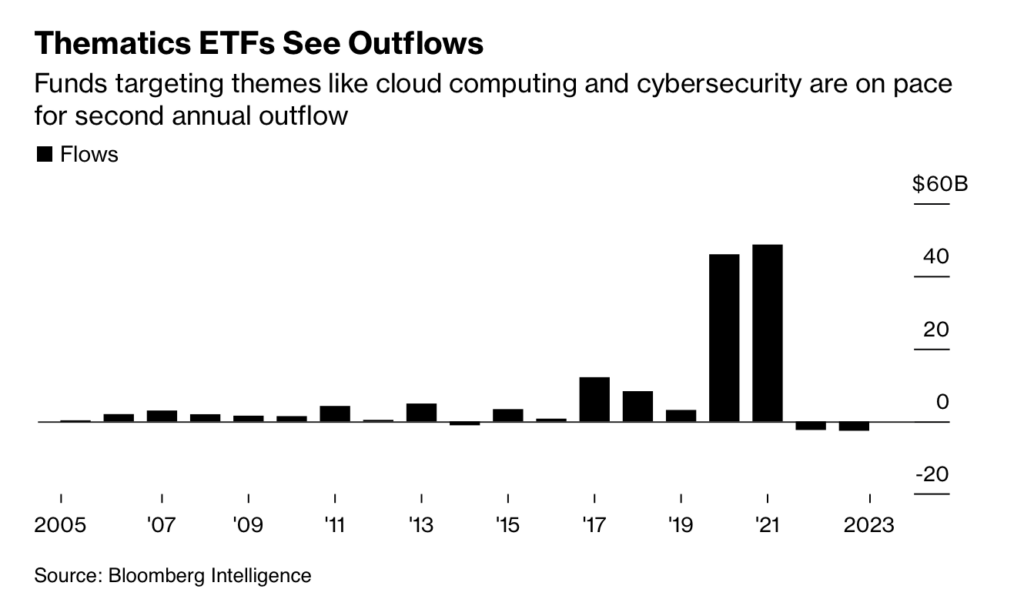 ---
5. Chinese Small Cap Stocks Approaching 10-Year Lows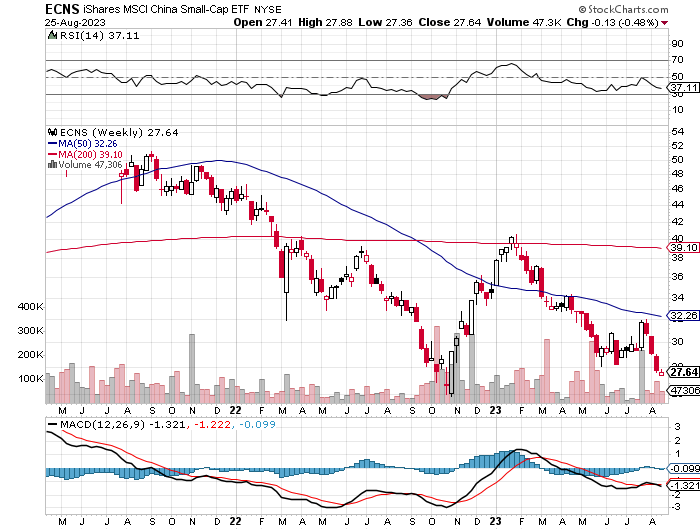 ECNS Chinese small cap ETF broke 10-year in late 2022….Now making another run at new low.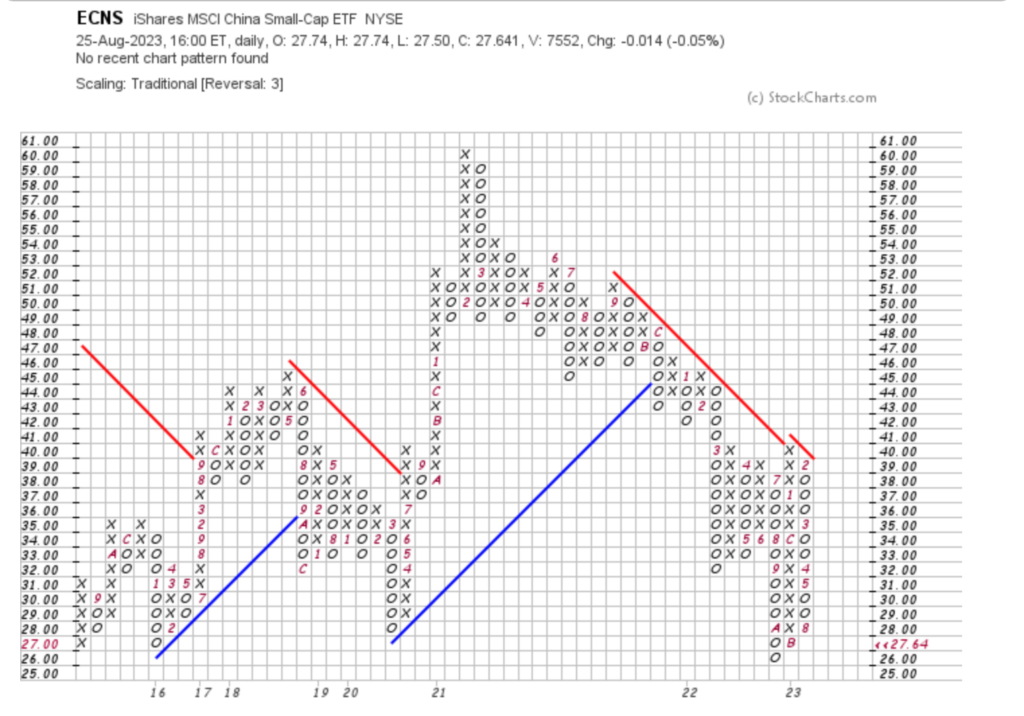 ---
6. Real U.S. Wages Moved Back to Positive Territory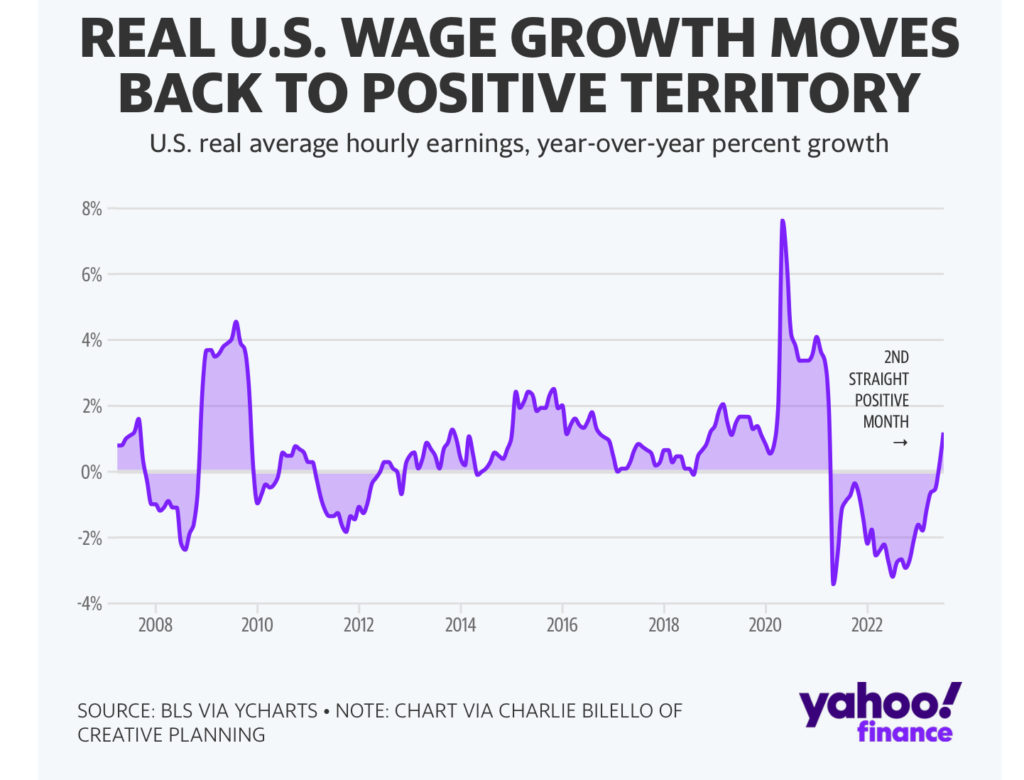 https://finance.yahoo.com/news/powell-says-fed-prepared-to-raise-rates-further-to-bring-inflation-down-140514315.html
---
7. Average National Home Insurance Premium Increases
Barrons By Lauren Foster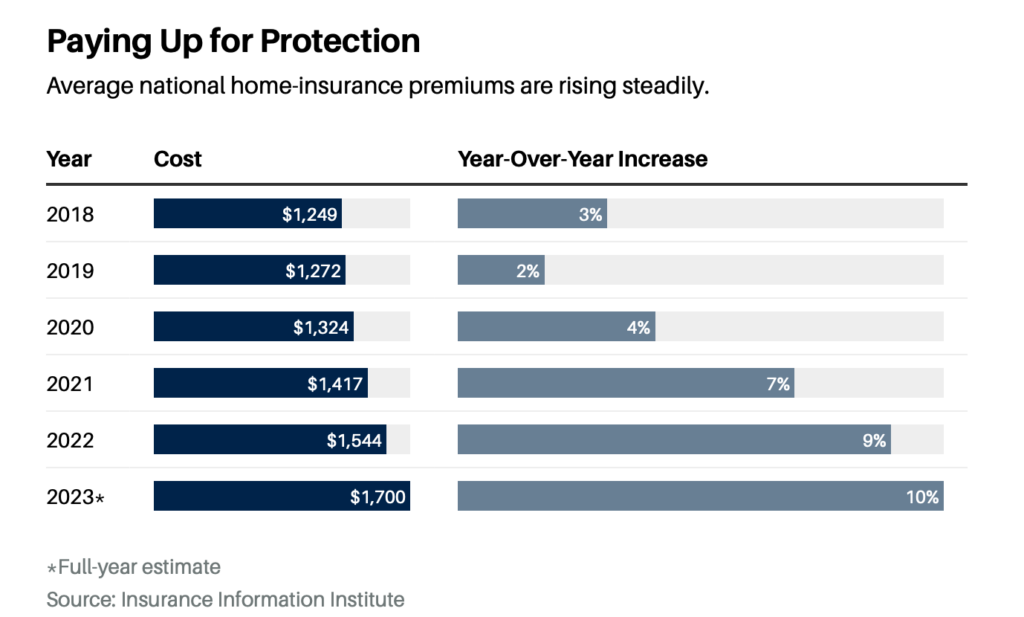 https://www.barrons.com/articles/climate-change-insurance-companies-catastrophic-weather-8fdfe858?mod=past_editions
---
8. Number of American Flights to and From China -95% 2019-2023
WSJ-Rachael Liang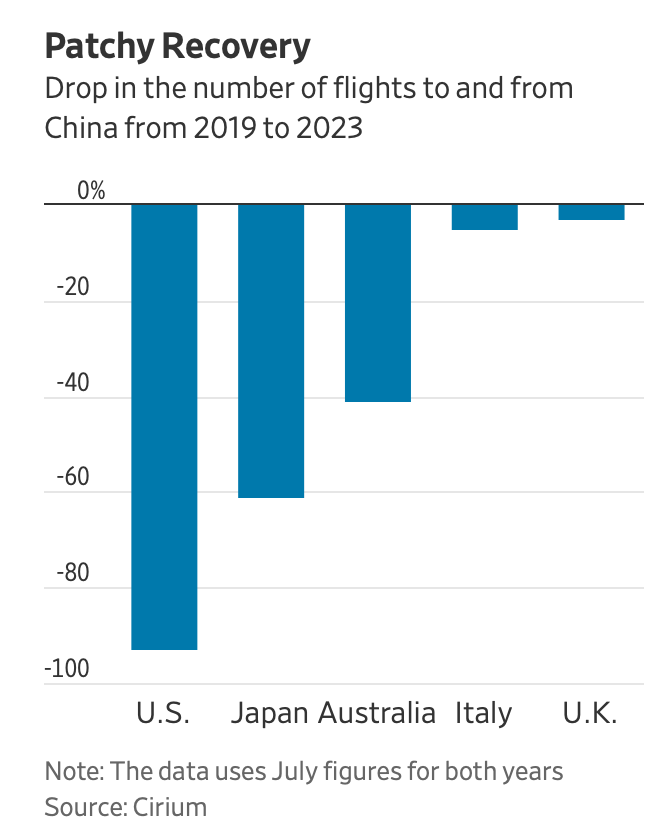 https://www.wsj.com/business/airlines/deal-to-double-china-flights-signals-u-s-airlines-stronger-hand-a789123a
---
9. Get Ready for $20B in Spending on Presidential Election
Chartr Blog Indeed, data from OpenSecrets reveals that the most recent presidential election set a new record as the most expensive cycle in history — and by some way, with political spending for the 2020 showdown tallying an eye-watering $14.4bn, or a staggering $16bn if adjusted for inflation.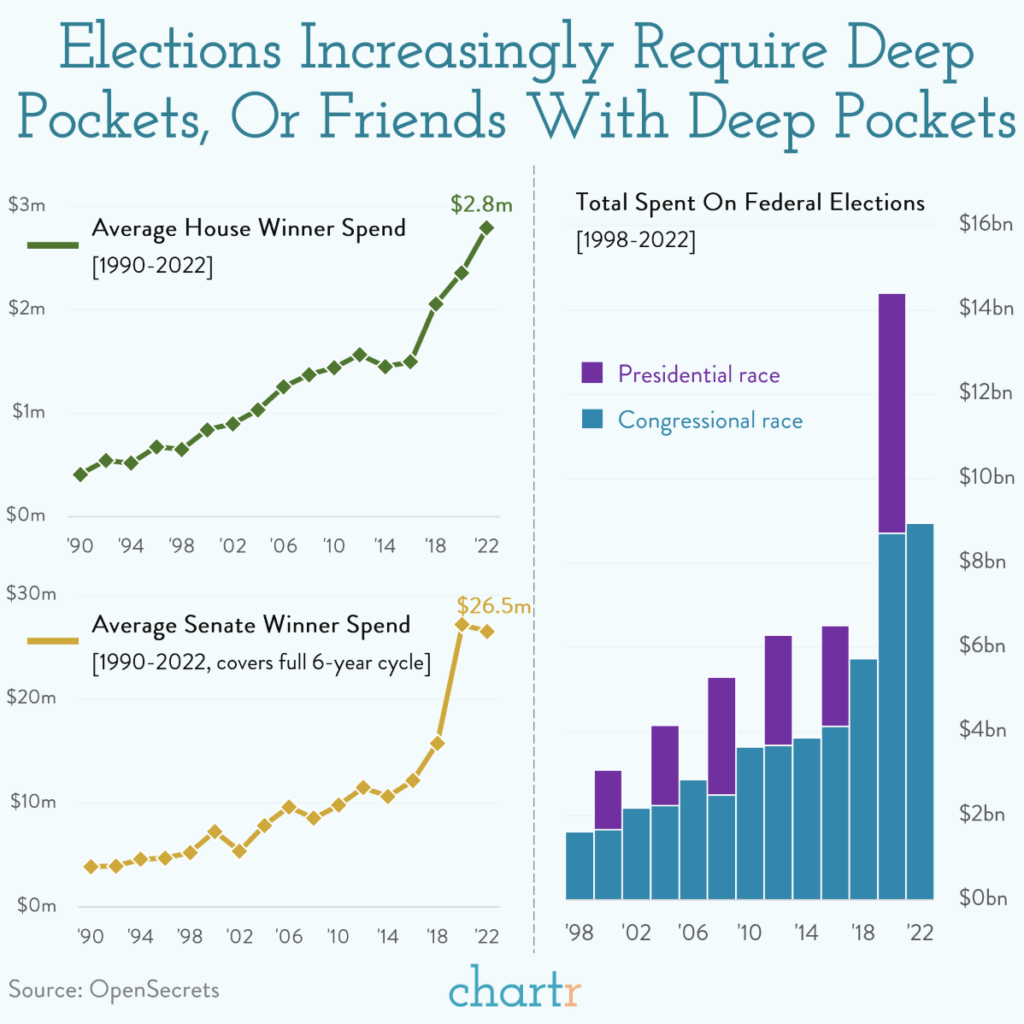 ---
10. Marty Zweig Investing Rules
From Meb Faber