1. S&P Equal Weight vs. Cap Weight …20 Years of Returns.
Equal weight losing this year …winner last year…now 20 year returns available.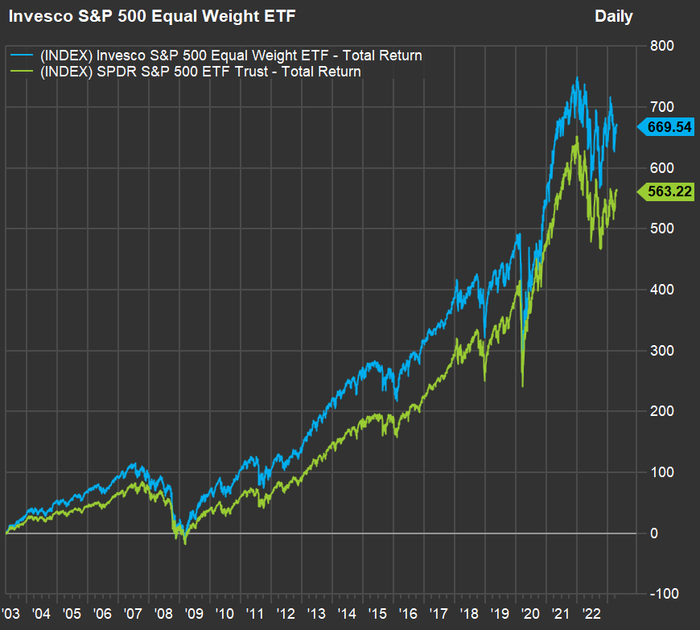 https://www.marketwatch.com/story/this-twist-on-a-traditional-s-p-500-stock-fund-can-lower-your-risk-and-still-beat-the-market-overall-5538d96d?mod=search_headline
2. Speculators/Hedge Funds Short the S&P and 10 Year Treasury
Liz Ann Sonders Schwab Just as large speculators/hedge funds have built largest net short position for S&P 500 futures since 2011 (blue), leveraged investors have also boosted net short positions on 10y U.S. Treasury futures (orange) to record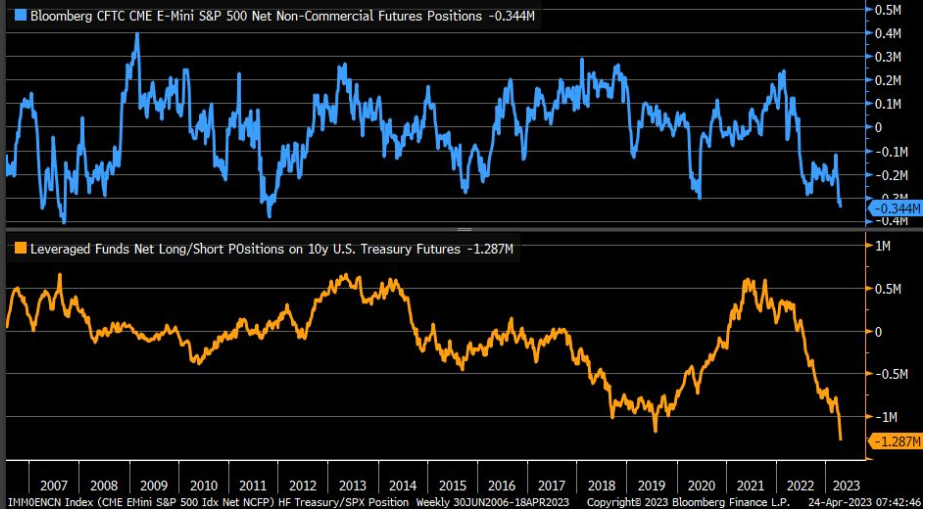 https://www.linkedin.com/in/lizannsonders/
3. Market Still Pricing in Deep Rate Cuts in Next 18 Months.
The Daily Shot Brief The market continues to price in deep rate cuts over the next 18 months amid concerns about the banking sector and the debt ceiling. This chart shows the near term forward spread of the three-month Treasury bill.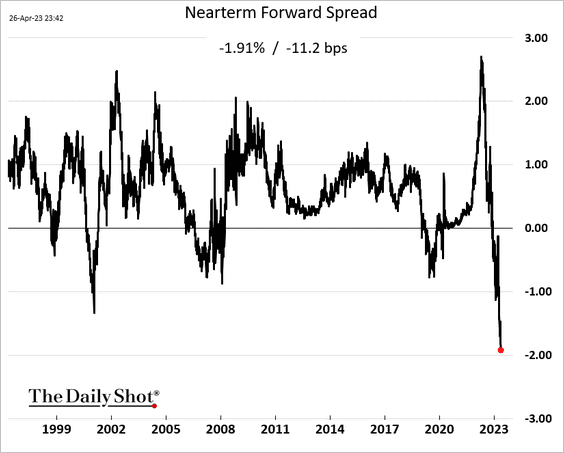 Source: The Daily Shot
4. S&P Futures Positioning is the Most Bearish in 10 Years
Equities: S&P 500 futures positioning is the most bearish in over a decade.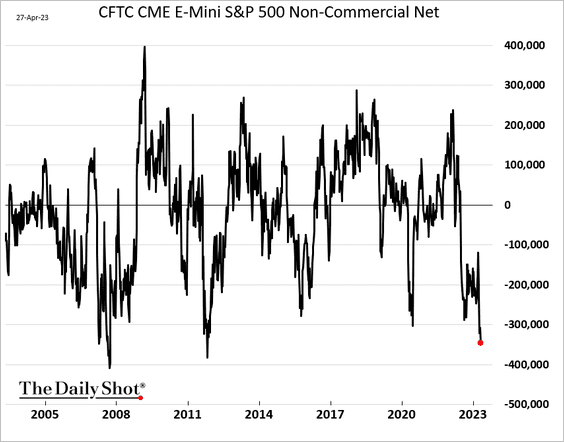 5. Vornado Real Estate Postpones Dividend.
Grant Interest Rate Observer Work from home comes home to roost: Vornado Realty Trust dropped a late afternoon thunderbolt yesterday, announcing it will postpone dividend payments until the end of the year, at which time shareholders will receive their allotted payout "in either cash, or a combination of cash and securities."
That belt-tightening initiative from the beleaguered NYC-based office landlord, which will save some $215 million per Morgan Stanley, caught industry observers off guard. "It's a big surprise," Alex Goldfarb, analyst at Piper Sandler remarked, adding that such a drastic step "suggests more going on inside [corporate headquarters] than the Street appreciates."
Further coloring that maneuver is the real estate investment trust also announced that the board of directors has authorized a $200 million stock buyback. Though the repurchase program could help stem the bleeding after a 63% selloff over the past year to leave shares at their lowest level since 1996, Vornado's balance sheet could also stand for some sprucing up. Net debt stands at near 10 times trailing Ebitda as of Dec. 31, up from 8.5 turns of leverage on the eve of the pandemic.
On March 31, S&P Global slapped a negative outlook on the triple-B-minus rated outfit, warning that "leverage metrics will remain under pressure over the next several quarters." Moody's followed suit six days later, adding that "sustained and meaningful weakness in office real estate valuations. . . could impair the REIT's capital access in 2024 and beyond." https://www.grantspub.com/almostDailyHTML.cfm?dcid=1276&article=1&email=mtopley%40lansingadv%2Ecom
VNO about to make new lows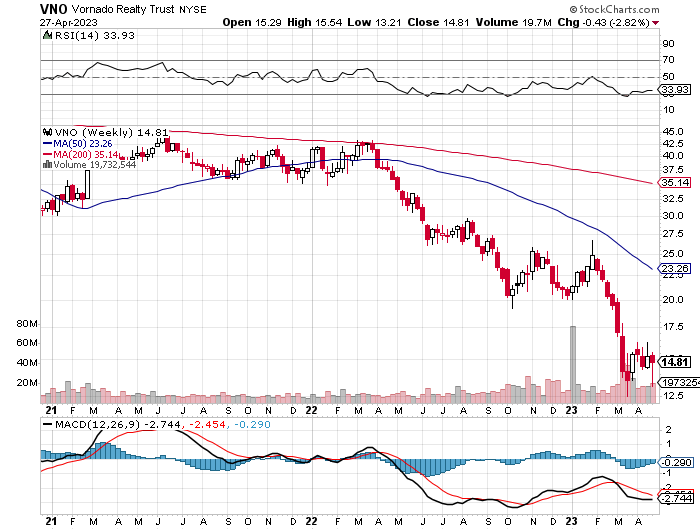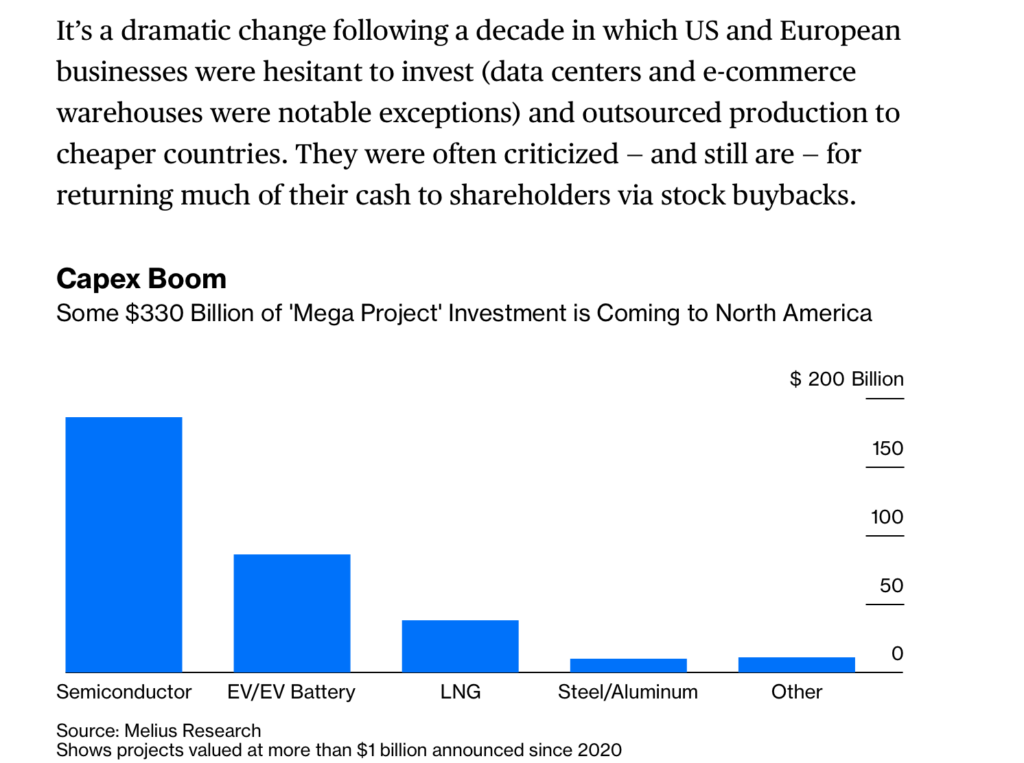 6. Small Banks Drop Off in Commercial Real Estate Loans.
Jack Ablin Cresset
https://www.cressetcapital.com/
7. Intel Earnings.
INTC chart see held $25 low 3x
©1999-2023 StockCharts.com All Rights Reserved
8. Hampton Luxury Prices Hit a Record High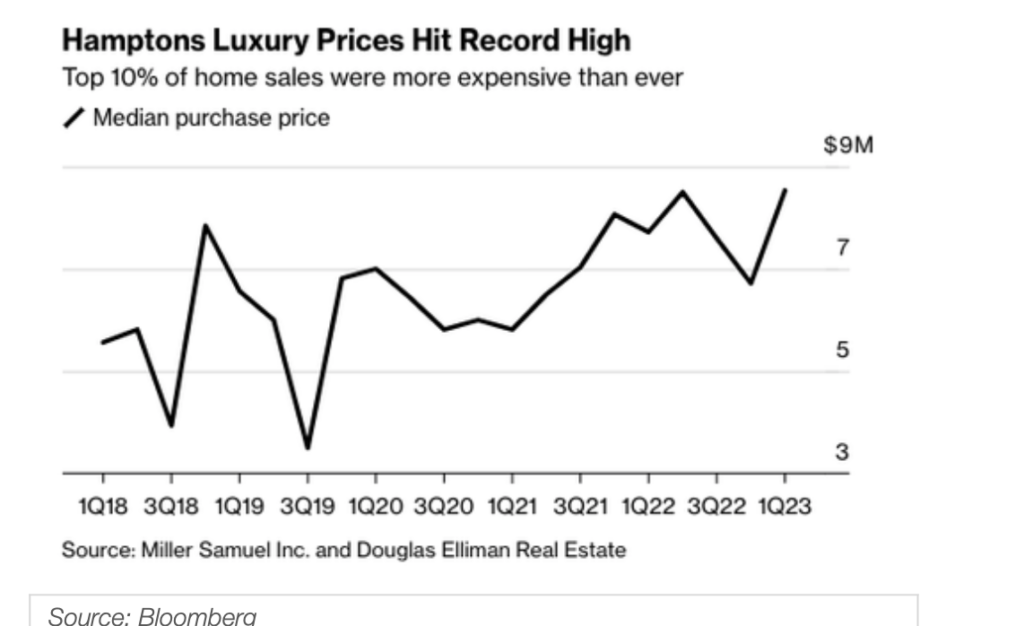 9. TikTok Revenue Growth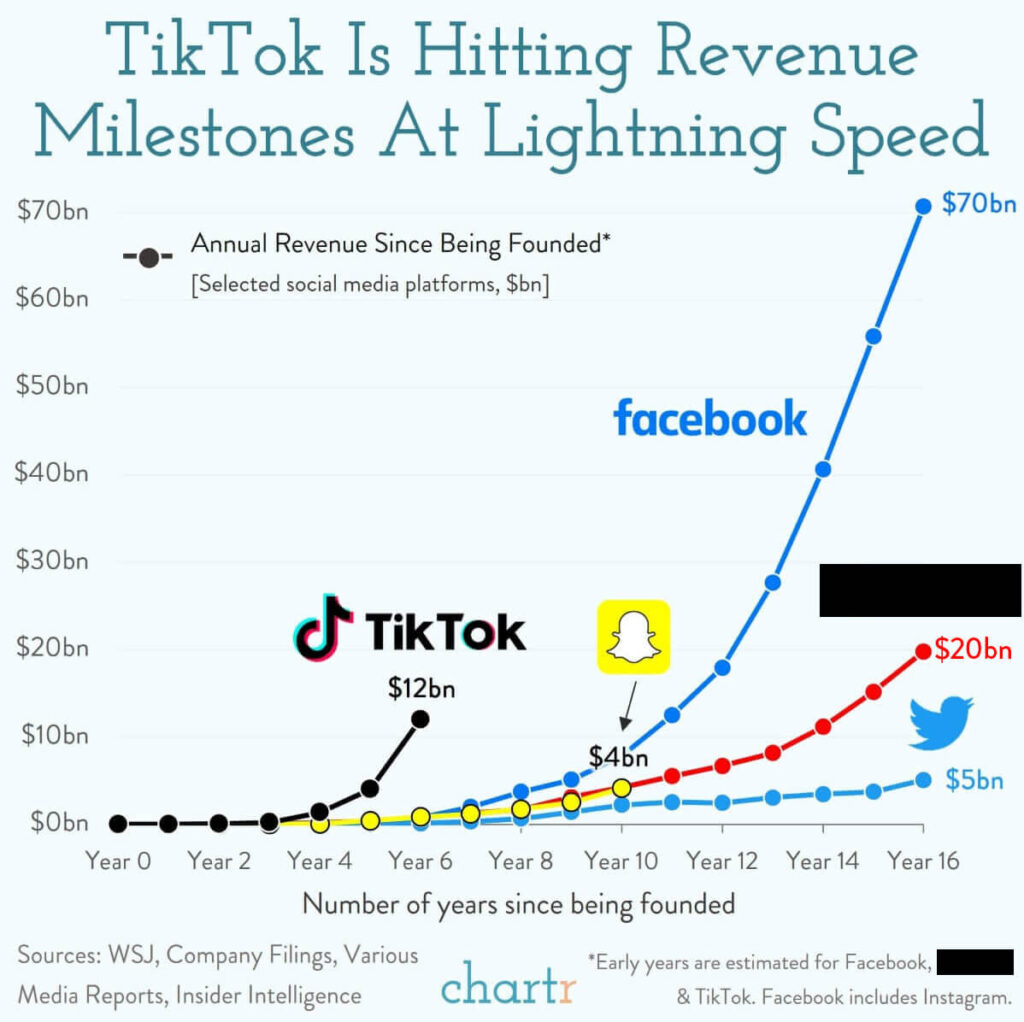 10. Lonely America.
Axios Finish Line: Lonely America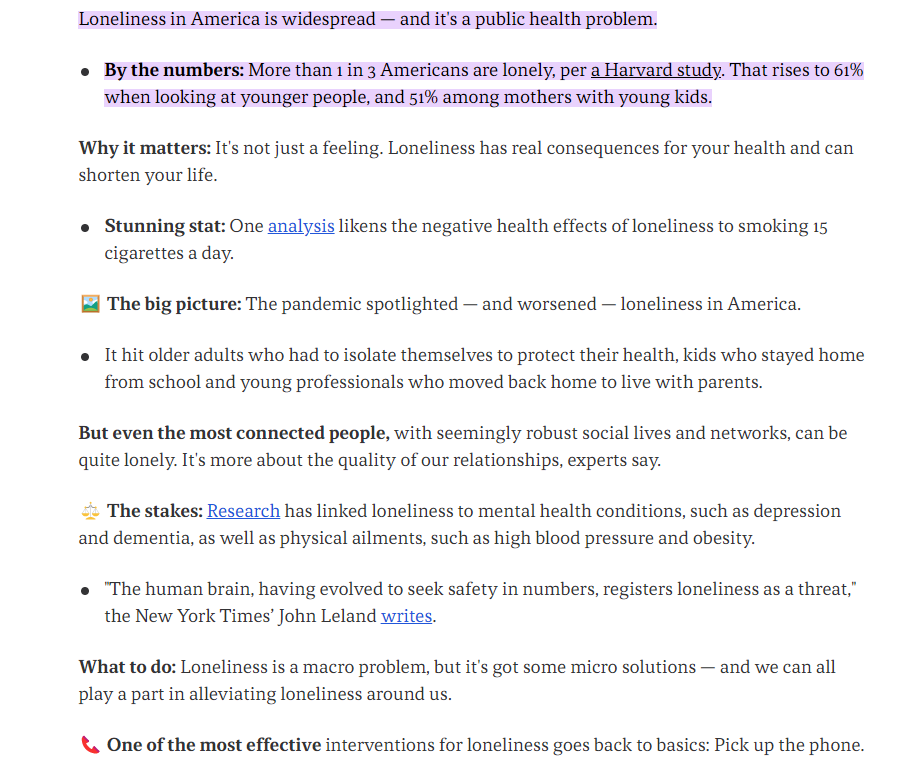 https://www.axios.com/2022/10/26/loneliness-pandemic-america-phone-calls