1. Trucking Index -24% Correction.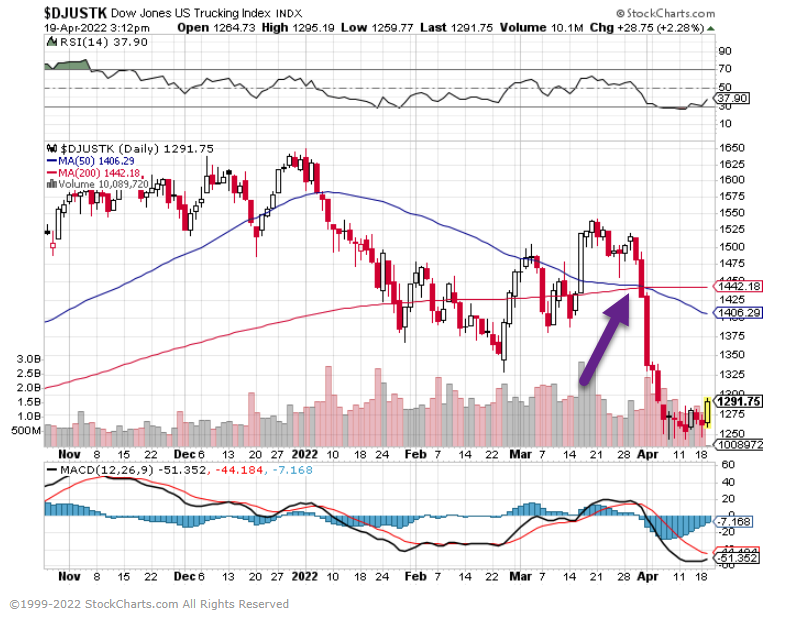 ---
2. ARKK—Average Stock in ETF Needs 348% Rally to Get Back to Prior Highs
Bespoke Investment Group–With the average ARKK stock down 70% from its 5-year high, it's going to take a huge rally in the "growth" space to get back to prior levels.  As shown at the bottom of the table, the average stock in the ETF now needs to rally 348% to get back to prior highs!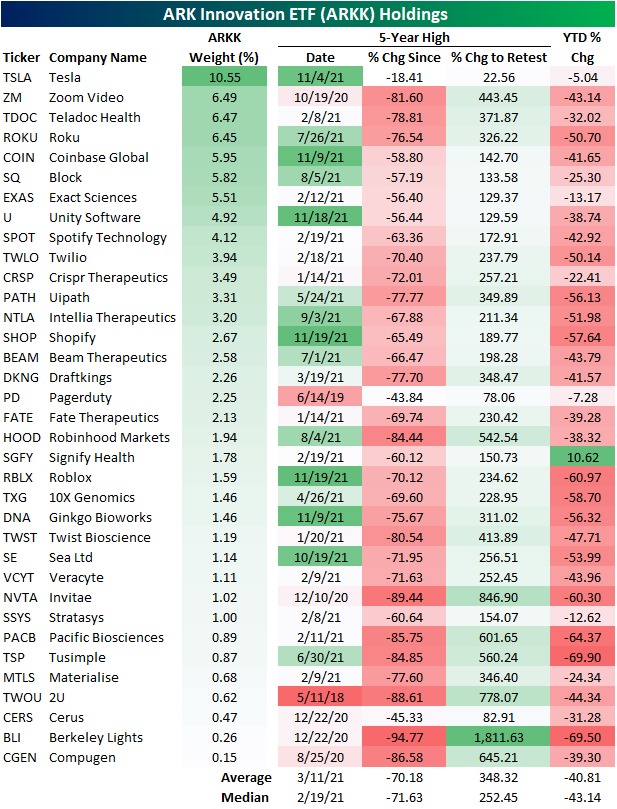 https://www.bespokepremium.com/interactive/posts/think-big-blog/average-ark-innovation-arkk-stock-down-70-from-5-year-high
---
3. U.S. Exported 17% of Domestic Gas Production in January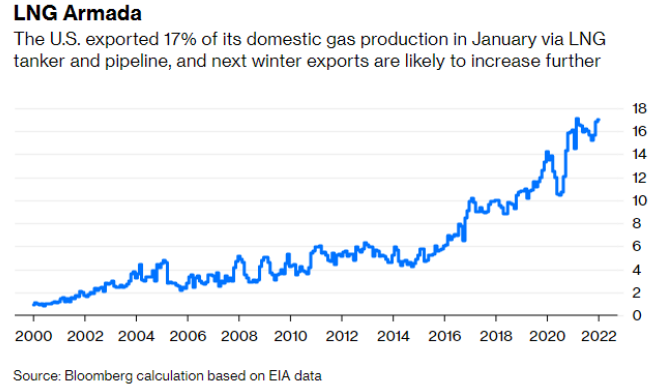 Dave Lutz at Jones Trading-US natural gas prices have jumped to a 13-year high as America exports a record share of its domestic output – For President Biden, that's a success as the US helps Europe to replace Russian gas, but also his next energy headache
---
4. U.S. 30 Year Treasury Closes Above 3%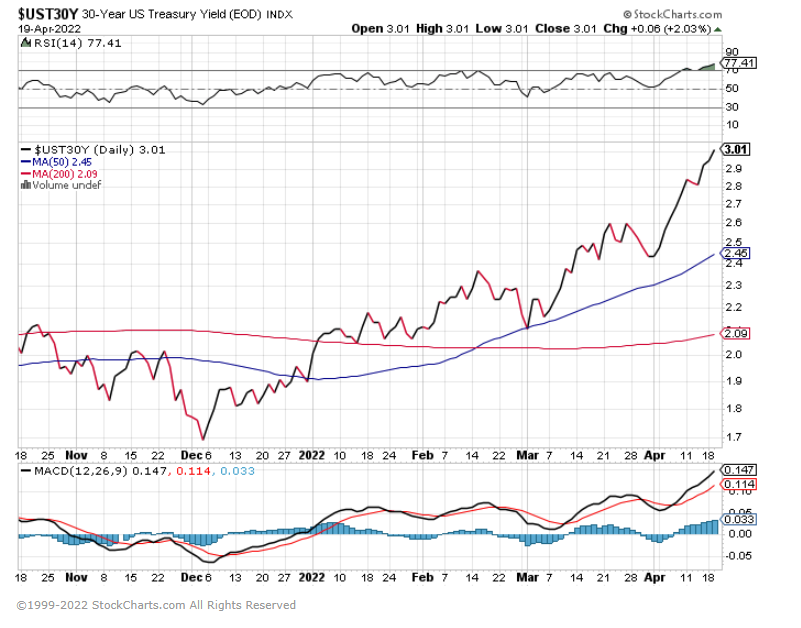 Hitting 7-Year Highs
---
5. Spreads in CCC Bonds have Widened 125 Basis Points this Year….50 bps. This Week.
Bloomberg-Spreads on CCC-rated debt — bonds most at risk for a default should the economy falter — have widened 125 basis points this year, compared to 57 basis points for BB rated debt and 69 basis points on average for all junk bonds, according to data compiled by Bloomberg..
Junk deals in the primary market are showing signs of trouble as well. A group of banks led by JPMorgan Chase and Co. and Citigroup Inc. last week struggled to offload over $2 billion of junk debt to help finance the buyout of Oldcastle BuildingEnvelope Inc. The company's unsecured bond sale — rated in the CCC tier — priced at a steep discount.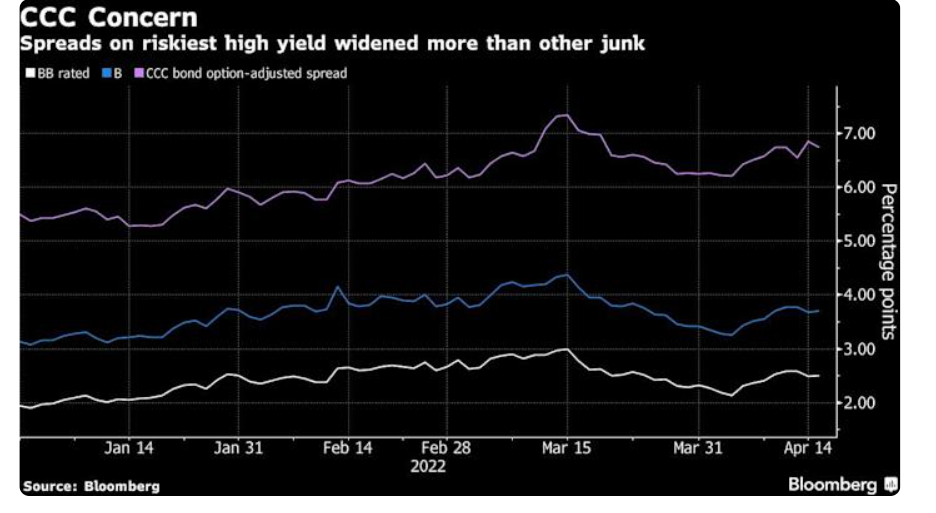 Yahoo Finance https://finance.yahoo.com/news/junkiest-junk-bonds-flash-warning-183836509.html
---
6. The EV Supply Chain is a Problem
Morningbrew-EVs really wishing they had Chucky powers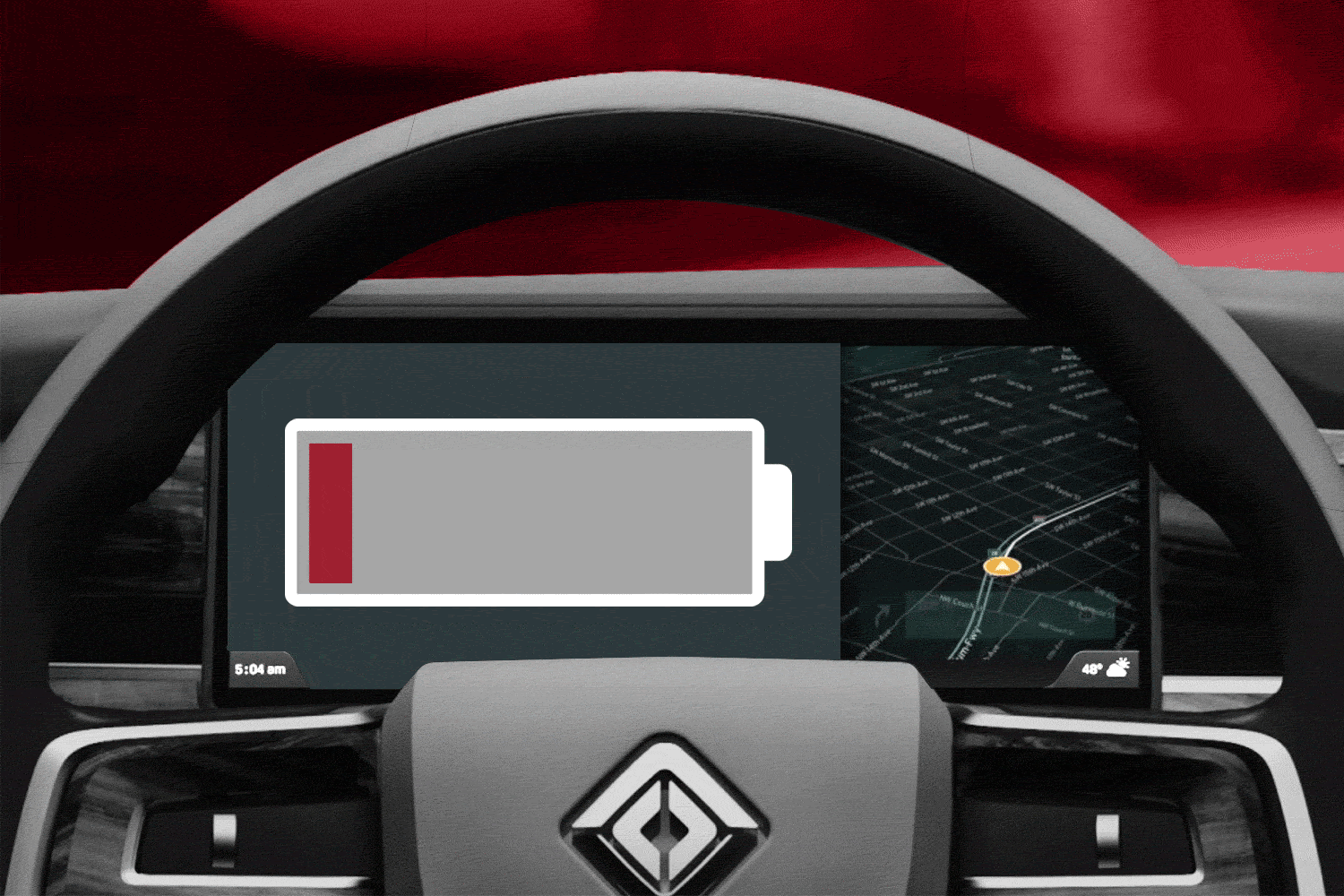 Photo Illustration: Dianna "Mick" McDougall, Photos: Getty Images, Rivian Forums
The EV battery shortage is about to hurt more than pinching your finger in a car door.

RJ Scaringe, CEO of EV startup Rivian, told reporters on a tour of the company's Illinois plant last week that the recent semiconductor shortage hampering the auto industry is just a "small appetizer to what we are about to feel on battery cells over the next two decades." And with EV manufacturers' lofty production goals, every part of the supply chain is struggling to keep up.

The biggest hiccup starts at the very beginning

We're talking raw materials. 80% of the cost of a lithium-ion battery comes from raw materials including lithium (duh), cobalt, and nickel. But as companies scramble to snag those supplies, prices have skyrocketed. The price of lithium alone has gone up over 480% in the last year, according to Benchmark Mineral Intelligence.
Tesla CEO Elon Musk said lithium battery prices were so "insane" he might just get into mining himself. You and us both, buddy.
And because lithium-ion batteries account for at least 30% of the cost of an EV, higher battery prices are translating to higher prices for consumers. Both Rivian and Tesla have hiked prices recently, saying expensive raw materials are partly to blame.
And those materials are not Made in the USA
In 2020, the US imported over half of its supply of 46 minerals and all its supply of 17, according to the US Geological Survey. One of the biggest suppliers is China—the world leader in lithium-ion battery manufacturing—which has a history of restricting trade for political reasons.
That's enough to spook the White House, which considers the EV supply chain to be a national security issue. Last month, President Biden invoked the Defense Production Act, which gives the government access to $750 million to invest in domestic mining operations for critical raw materials needed by battery manufacturers. But it could take up to a decade to see new US mining projects or battery plants.
Zoom out: President Biden's goal is for half of all new cars sold by 2030 to be electric. But given the shortage of materials, that's like asking MasterChef contestants to make a meal with two footballs and a single noodle. According to Rivian's Scaringe, "90% to 95% of the supply chain does not exist."—MM
Want more EV news? We've got an entire newsletter focused on emerging technologies. Subscribe here.
https://www.morningbrew.com/daily
LIT-Lithium ETF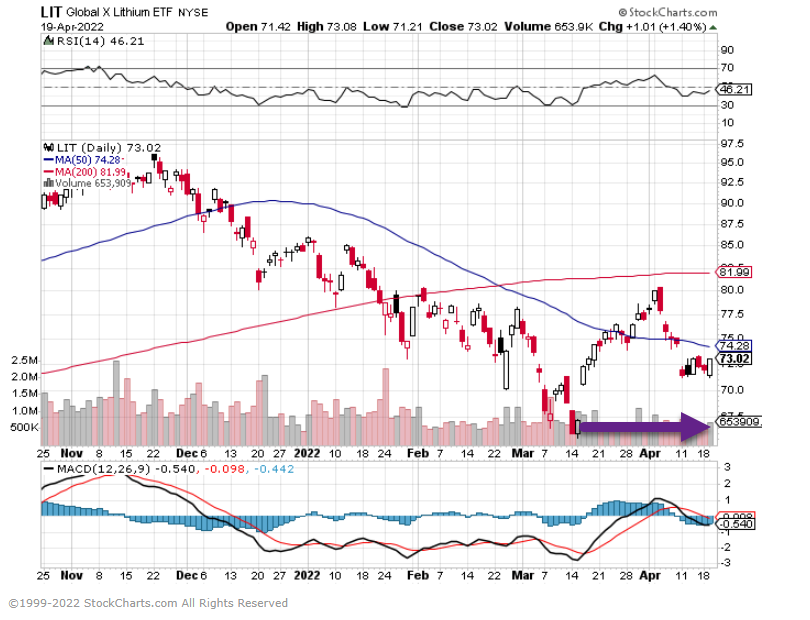 ---
7. The US is building more homes than it has in 16 years and it could finally be the break buyers need
Business Insider A construction worker works on a new house being built in a suburb located north of Toronto. Mark Blinch/Reuters
Housing starts rose to an annual rate of 1.79 million in March, the Commerce Department said.
That beat the median forecast for a pace of 1.75 million and marked the fastest construction since 2006.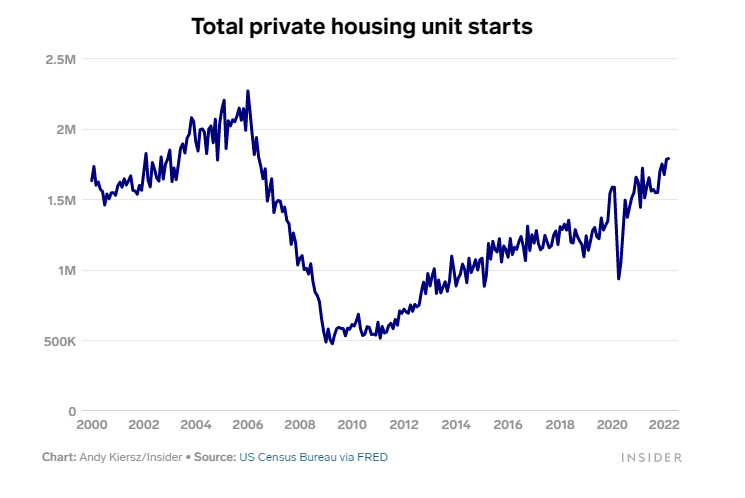 Homebuyers, rejoice. Contractors are picking up some of the extraordinary slack in the housing market.
US housing starts unexpectedly rose in March to a seasonally adjusted annual rate of 1.79 million units, the Commerce Department announced Tuesday morning. Economists surveyed by Bloomberg expected starts to fall slightly to a pace of 1.75 million. The March rate marks the fastest since 2006 and a second consecutive monthly improvement.
The jump was fueled by faster construction of multifamily units. The category saw annual construction leap to an annual pace of 574,000 units from the prior month's reading of 534,000 units. Single-family construction slowed, though still showed the second-fastest pace of construction since March 2021.
Building permits — seen as a helpful forward indicator for residential construction — rose slightly to an annual rate of 1.87 million, according to the report. That similarly beat forecasts that called for a decline to a 1.83 million-permit pace.
The uptick is a welcome sign for Americans struggling to buy a home in the supply-starved market. Home prices surged at breakneck speed early in the pandemic as strong demand quickly pulled nationwide inventory to record lows. Bidding wars on the few homes still available boosted prices even higher. The S&P Case-Shiller Home Price Index — which tracks prices nationwide — rose 19.2% in the year through January, landing just below last year's record highs and well above the home inflation seen before the market bubble burst in the late 2000s.
The acceleration in home construction is the latest signal the market is on the mend. While the reading is somewhat volatile and the pace of construction could quickly reverse course, the increase hints builders are rushing to meet demand.
The Tuesday report signals a rosy outlook for homebuilders, but firms still see trouble ahead. The National Association of Home Builders' measure of contractor confidence fell to 77 from 79 in April, the organization said Monday, reflecting a fourth straight monthly decline. Builders cited weakening sales traffic and lingering supply-chain issues for their soured moods. The market now faces an "inflection point," with sky-high housing costs starting to dent demand just as inventory is on the rise, Robert Dietz, chief economist at NAHB, said in a statement.
Builders will want to move fast before buying activity slows. Mortgage rates have soared roughly 2 percentage points since the end of 2021 as the Federal Reserve has begun raising broad interest rates in an effort to slow sky-high inflation.
That marks one of the fastest mortgage rate rebounds in history. It's "only a matter of time" before soaring rates bite into housing demand and quickly cool the market, Doug Duncan, chief economist at Fannie Mae, said Tuesday. Still, order backlogs, strong profits for homebuilders, and the lack of existing supply should keep construction "resilient" in the near term, he added.
Rising mortgage rates will almost surely slow the construction boom later in the year as contractors aim to keep the supply-demand balance in their favor. But the March building data suggests supply is bouncing back, and that the homebuying nightmares of the past year might not be so common through 2022.
https://www.businessinsider.com/housing-starts-march-home-construction-real-estate-market-supply-recovering-2022-4
---
8. Russia seizes eastern Ukraine city of Kreminna, official says
Axios Ivana Saric
Axios on facebook
Axios on twitter
Axios on linkedin
Axios on emailThe Russian military has seized the city of Kreminna in eastern Ukraine and forced Ukrainian troops out of the town, the governor of the Luhansk region said at a briefing Tuesday, per Reuters.
Why it matters: Kreminna appears to be the first city Russian forces have taken since they launched a new offensive in the Donbas region Monday — a development that marked the start of a second phase of the war centered on a battle for territory in eastern Ukraine.
What they're saying: Russian forces entered Kreminna after launching an attack "from all sides" to take control of the city, according to Gov. Serhiy Gaidai.
"Our defenders had to withdraw. They have entrenched themselves in new positions and continue to fight the Russian army," he added.
"It is impossible to calculate the number of dead among the civilian population," he added. "We have official statistics — about 200 dead — but in reality there are many more."
Gaidai did not specify how long it took Russian forces to establish control of the city, or the length of the period in which the death toll was incurred, per Reuters.
The big picture: Heavy shelling was reported Monday alongside nearly the entirety of the 300-mile frontline in eastern Ukraine, including the Kharkiv, Donetsk and Luhansk regions, according to Oleksiy Danilov, the secretary of Ukraine's National Security and Defense Council.
Ukrainian President Volodymyr Zelensky on Sunday stressed the importance of the battle of Donbas, which he said could "influence the course of the whole war."
Data: Institute for the Study of War; Map: Jared Whalen/Axios
---
9. Top Ranked Universities for Producing Start-Up Founders
Pitchbook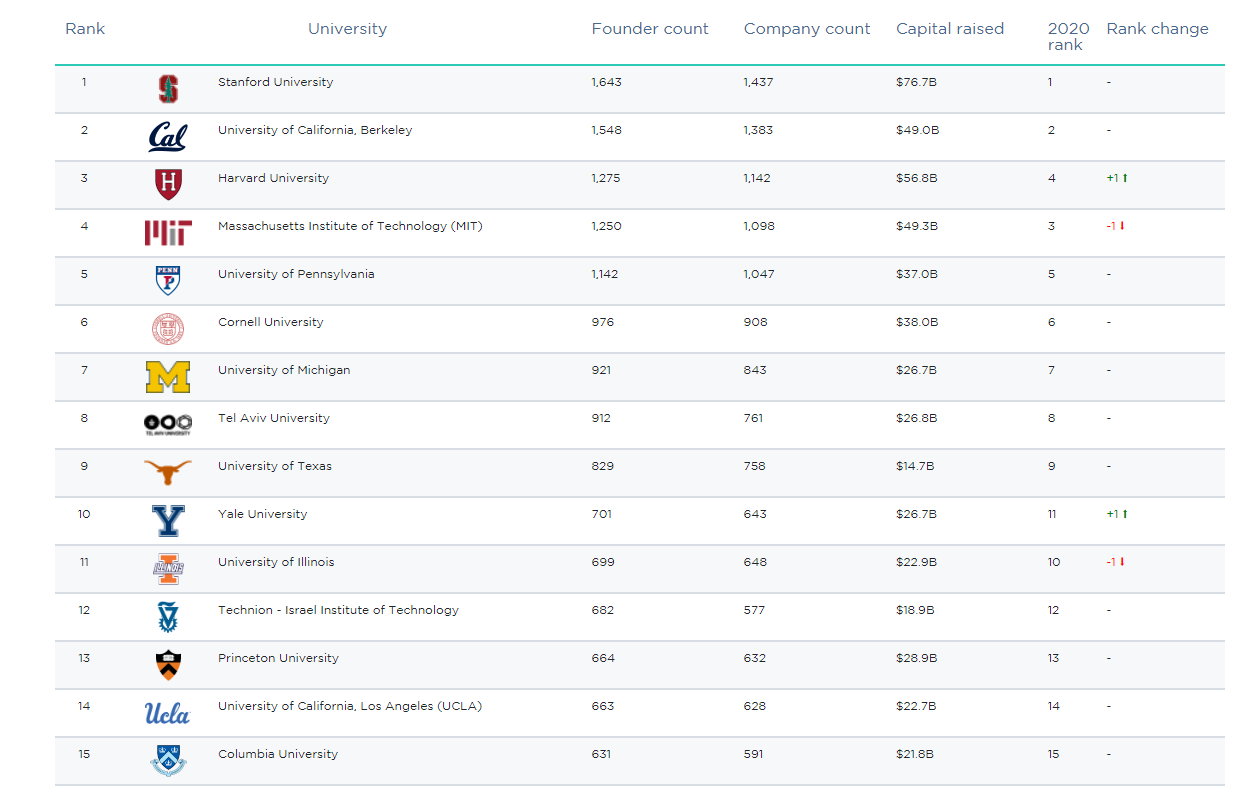 https://pitchbook.com/news/articles/2021-pitchbook-university-rankings-top-50-colleges-founders
---
10. One Way to Create Good Habits that Actually Stick
Psychology Today Why you should use situational cues when planning for the future.– Mark Travers Ph.D.
KEY POINTS
Research suggests that thinking about performing a certain behavior in a certain situation, and mentally linking the two, can create new habits.
Strategically linking an intention to a situation can help people remember that intention.
People high on the personality dimension of conscientiousness are particularly good at executing this type of if-then thinking.
A new study published in PLOS ONE explains how one can make long-term behavioral changes by using 'if-then' action planning instead of relying purely on motivation or willpower.
"Habits result from repeated past experiences of executing a specific behavior in a particular situation," says psychologist Torsten Martiny-Huenger from UiT The Arctic University of Norway. "An open question, however, is how novel behaviors become habits. We do not have the prior experiences that make them habitual. So, how are they formed?"
The researchers hypothesized that people create new habits by thinking about performing a certain behavior in a certain situation — in other words, by creating stimulus-response links in thought.
According to Martiny-Huenger, people usually take one of three approaches when executing an action intended for the future. Here's an example:
Suppose you agree to do a friend a favor — for example, sending a web address that you have as a bookmark on your home computer. You can't access the bookmark right away. How are you able to complete the task some hours later? Here are three possibilities:
1.   The first approach is to verbally repeat it to yourself continuously (i.e., keep it active in working memory). However, given the many demands of our daily life, it is unlikely that we can remain focused in such a way for a prolonged amount of time.
2.   Researchers in prospective memory provide another possible mechanism. They suggest that such an intention (sending the bookmark later) activates a monitoring process that we are only minimally aware of. However, it is hard to test whether a subconscious monitoring process exists or not.
3.   The third alternative depends on the brain's ability to form associative links. The intention to send the web address may be linked to a situational cue. For example, while reading emails on your home computer, the friend may be referred to in one of the emails (situational cue). This cue then triggers the recollection of having to send the bookmark.
The authors found evidence to suggest that the third possibility is the primary method through which memories are prompted and new habits are formed. Furthermore, they suggest this method can be used strategically by people to improve memory and habit formation.
For example, when receiving the web address request, one can think repeatedly, "the next time I start my home computer, I'll first send my friend the web address." Instead of relying on some coincidence to remind one about the intention, one can strategically link the intention to a situation.
article continues after advertisement
"Research indicates that making such if-then plans — which are nothing more than verbal situation-response links — facilitate remembering," explains Martiny-Huenger.
The researchers also found that people high on the personality dimension of conscientiousness were particularly good at executing this type of if-then thinking. This is not terribly surprising, according to Martiny-Huenger, as conscientiousness is characterized by habitual planning behaviors like making lists and using a calendar.
"Our interpretation of this result is that thinking in a situation-response format is one of the cognitive procedures that conscientious people are habitually doing," says Martiny-Huenger. "This intuitive use of a beneficial strategy contributes to being more successful in day-to-day self-regulation."
From a practical perspective, when dealing with behaviors we cannot execute right away, the authors advise people to rely less on motivation and willpower and more on associative cues.
"The practical advice is to link the intended behavior to situational cues that provide good opportunities to initiate them," says Martiny-Huenger. "When you want to get a little more physically active, for instance, then repeatedly think to yourself, 'When I'm waiting in front of the elevator, I'll turn around and use the stairs.' Such if-then planning is not magic and it will not lead to successfully implementing the intended behavior every time, but it will increase the likelihood of completing them."
https://www.psychologytoday.com/us/blog/social-instincts/202204/one-way-create-good-habits-actually-stick?collection=1174449