1.$28 Trillion in Debt is Based Off Libor….The Rate has been Moving Up Since July 2016
 BREAKING DOWN 'LIBOR'
LIBOR (or ICE LIBOR) is the world's most widely-used benchmark for short-term interest rates. It serves as the primary indicator for the average rate at which banks that contribute to the determination of LIBOR may obtain short-term loans in the London interbank market. Currently there are 11 to 18 contributor banks for five major currencies (US$, EUR, GBP, JPY, CHF), giving rates for seven different maturities. A total of 35 rates are posted every business day (number of currencies x number of different maturities) with the 3-month U.S. dollar rate being the most common one (usually referred to as the "current LIBOR rate").
Read more: LIBOR http://www.investopedia.com/terms/l/libor.asp#ixzz4Zb2kAkBE
Follow us: Investopedia on Facebook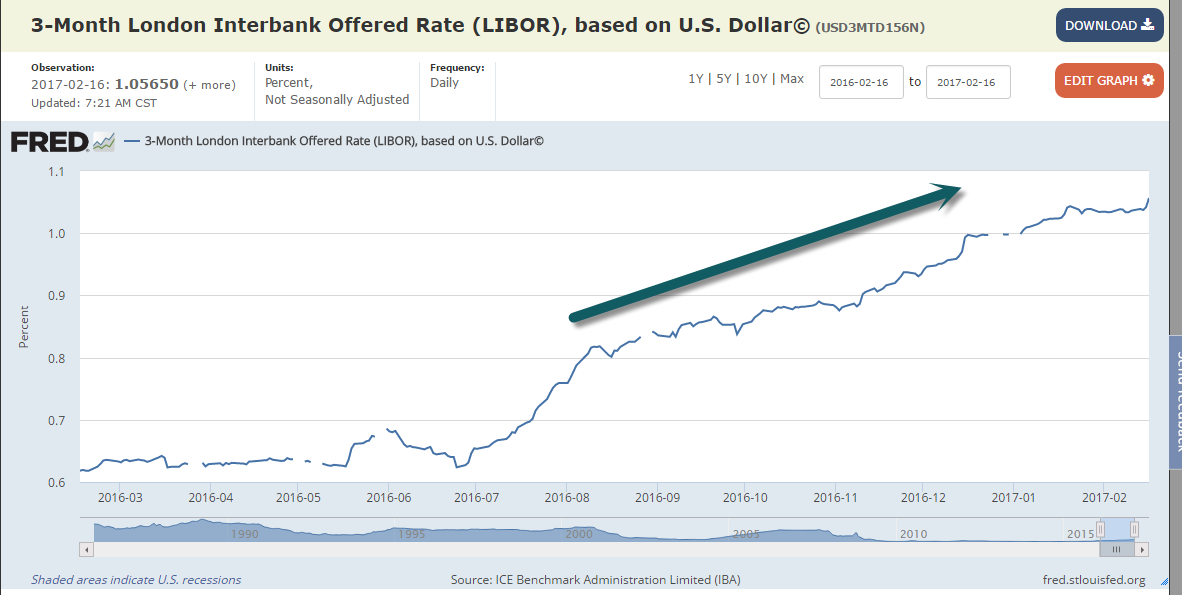 https://fred.stlouisfed.org/series/USD3MTD156N
 The breakdown of nonfinancial debt referencing Libor is as follows: it amounts to just over $28 trillion, with trillions more added if one adds the financial Libor-referenced debt.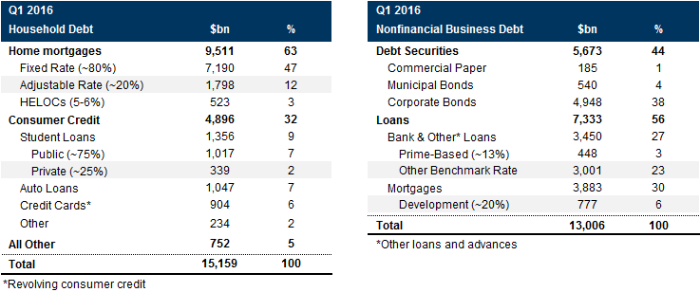 http://www.zerohedge.com/news/2016-08-11/libor-blows-out-fresh-6-year-highs-28-trillion-debt-question-emerges