1.British Pound has a 6% Flash Crash Last Night
 The crash was reportedly triggered by a Financial Times articles stating French President Francois Hollande wanted to be hard on Britain in Brexit negotiations. That pushed the pound lower, triggering some algos to automatically sell. Thin trading volumes meant the impact of this was outsized and created a downward spiral as the slump triggered more algos to sell.
Kathleen Brooks, Research Director at City Index, says in an email on Friday morning: "Apparently it was a rogue algorithm that triggered the sell off after it picked up comments made by the French President Francois Hollande, who said if Theresa May and co. want hard Brexit, they will get hard Brexit.
"These days some algos trade on the back of news sites, and even what is trending on social media sites such as Twitter, so a deluge of negative Brexit headlines could have led to an algo taking that as a major sell signal for GBP. Once the pound started moving lower then more technical algos could have followed suit, compounding the short, sharp, selling pressure."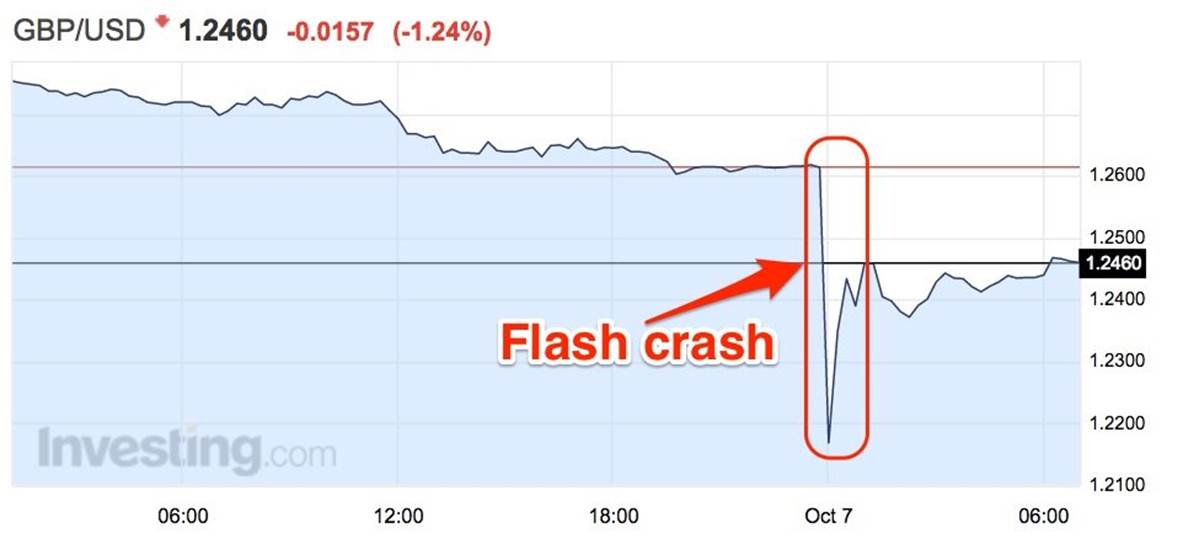 Continue reading →