1.Great Read on Bond Bear Markets.
The Worst Kind of Bear Market
Posted October 16, 2018 by Ben Carlson
On a recent episode of his show, Behind the Markets, WisdomTree's Jeremy Schwartz made a comment about a stat from one of Jeremy Seigel's books. He discussed how in real terms, bonds in the U.S. have actually experienced a much longer bear market than anything witnessed in the stock market.
This makes sense when you realize the biggest risk for stock market investors is generally a crash while the biggest risk for bond market investors is sky-high inflation.
I decided to run the numbers to put some more meat on the bones of this one to gauge the length of bear markets in both stocks and bonds on an after-inflation basis.
This is the historical real drawdown chart for the S&P 500: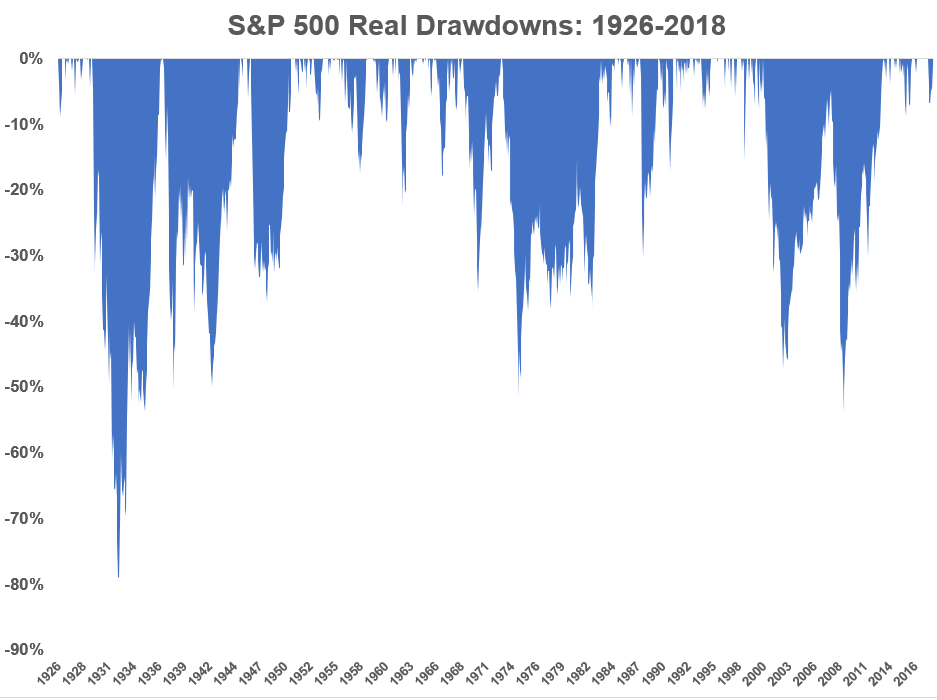 I didn't know which route to choose for a bond proxy so I decided to look at both 5-year treasuries and long-term treasuries. Here's the chart for the 5-year bond: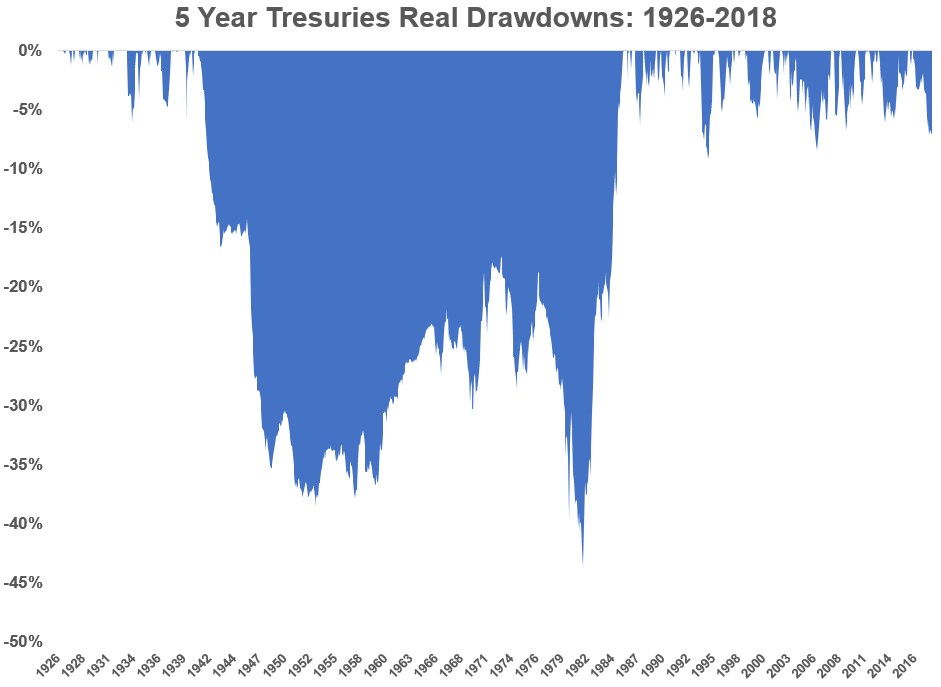 And these were the drawdowns for long-term bonds: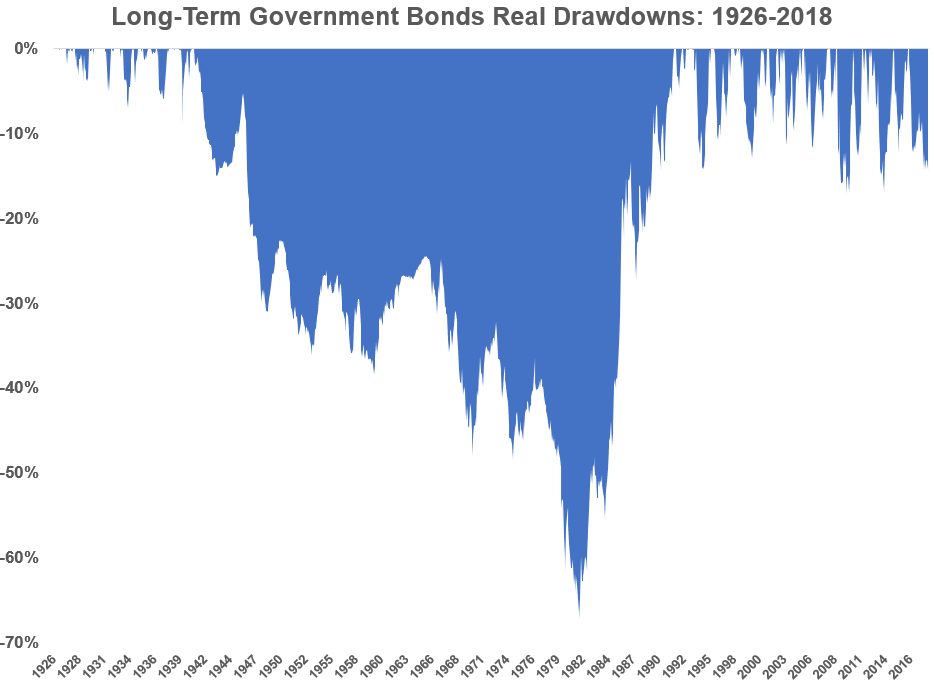 Here's what the stats look like for the longest bear markets for each since 1926:1

https://awealthofcommonsense.com/2018/10/the-worst-kind-of-bear-market/ Continue reading →