1.Earnings…Positive Sales Surprise Slow Down.
Jefferies
3Q earnings did not materialize as the positive catalyst investors were hoping for following Powell PBS, Pence China speech & US-China sentiment deterioration, PPG pre-announcement, IMF global growth downgrade, etc – all in early October.
The qualitative commentary from Q3 included slowing demand in China/EM/Europe (particularly auto), margin pressure, and trade war impact.
The average sales surprise was the lowest going back to 1Q17 – breaking a largely positive surprise trend over the prior 6 quarters.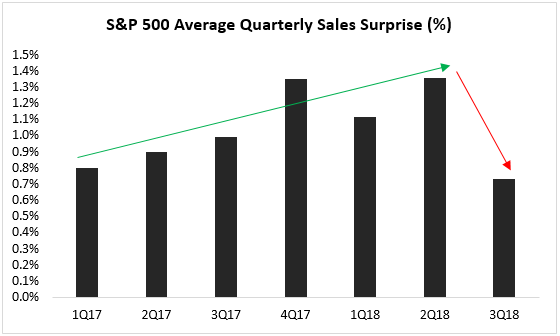 Source: Jefferies Trading Desk
Through and following Q3 earnings, 2019 consensus EPS has been revised lower.
Again, the trend is more worrisome than the dollar amount – thus far – reduced.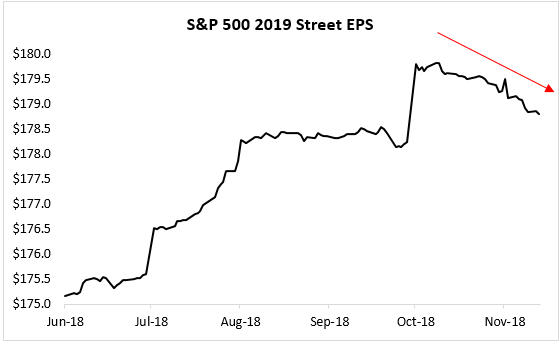 Source: Jefferies Trading Desk
Percy Allison vix
Equity Trading, Desk Strategist
Jefferies LLC