1.Sector Leadership-Tech and Financials Bounce the Most Off Lows. No Sector Leadership Rotation Yet.
Bespoke Investment Group
Below is one of the many charts included in this week's Sector Snapshot, which highlights how much each S&P 500 sector fell from its 52-week highs to its recent low as well as how much each sector has now rallied off of its low.  As you can see, Tech has bounced the most off of its low, followed by Financials and then Materials.  Energy has struggled the most.  It had been down 14.8% from its 52-week high, but it's only up 1.4% off of its low.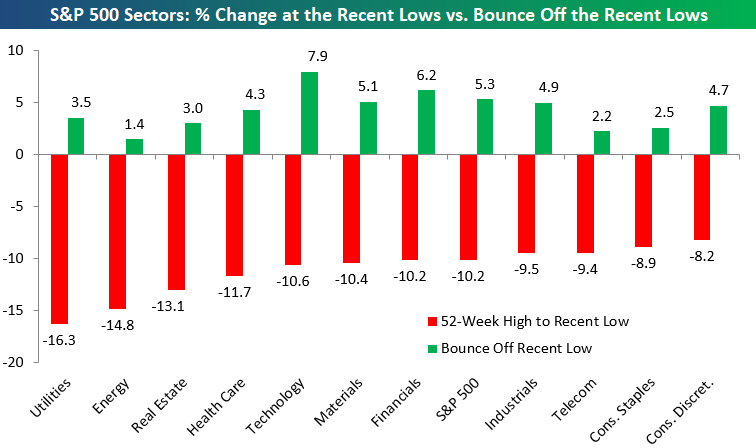 https://www.bespokepremium.com/think-big-blog/