1. History of Markets After Fed Final Rate Hike
Capital Group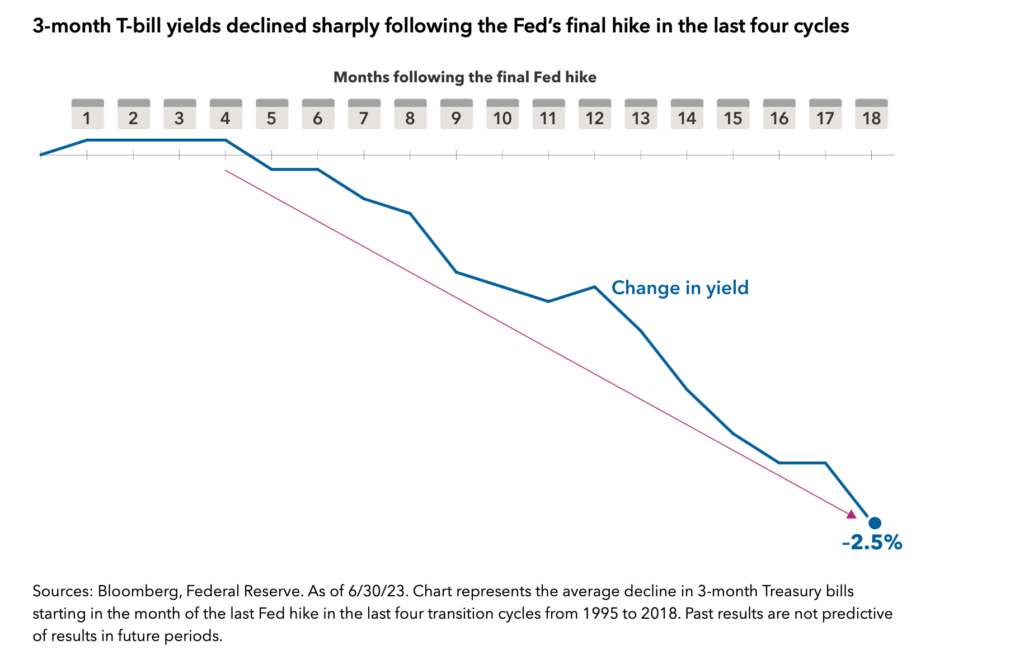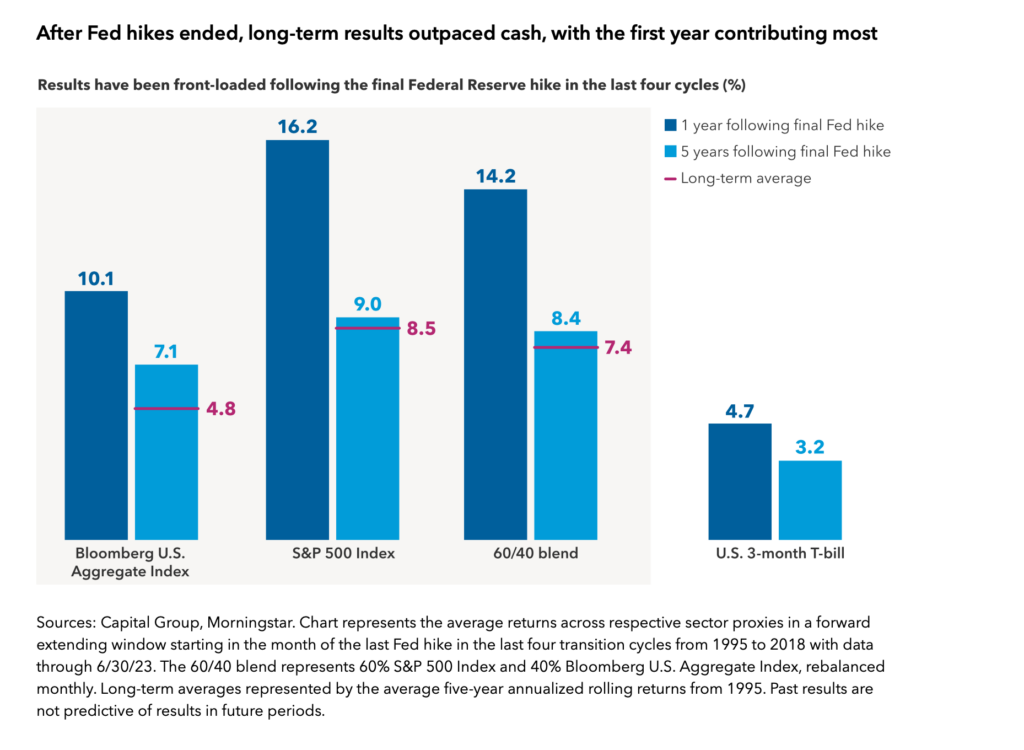 https://www.capitalgroup.com/advisor/insights/articles/rate-hikes-near-end-historic-investor-opportunity-may-begin.html?sfid=1988901890&cid=81047886&et_cid=81047886&cgsrc=SFMC&alias=btn-LP-A1cta-advisor
---
2. Banks Tighten Lending Standards
Tightening Lending Standards
Charlie Bilello A net 51% of US Banks are now tightening their lending standards, the highest since 2020 and at levels that have coincided with recessionary periods in the past.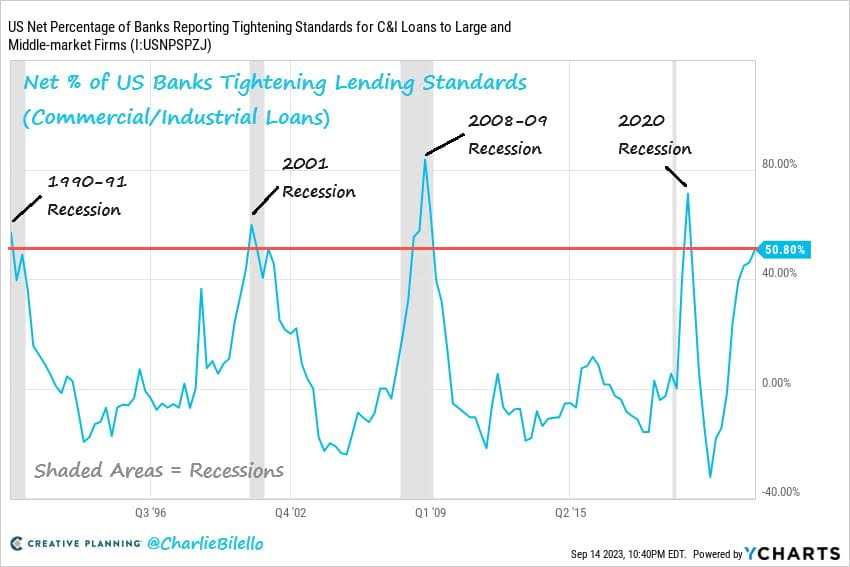 ---
3. Overall Loan Growth of U.S. Banks 3.6%
WSJ By Telis Demos One way for American banks to offset the pressure coming from rising deposit costs would be to boost business: More loans, even if earning less individually, could still lead to overall revenue growth. 
But right now, their lending is expanding very slowly. As of the latest Federal Reserve weekly tally, overall loan growth at U.S. banks has been 3.6% on an annualized, seasonally adjusted basis so far in the third quarter—well below the long-term average of 7%, according to Autonomous Research analyst Brian Foran.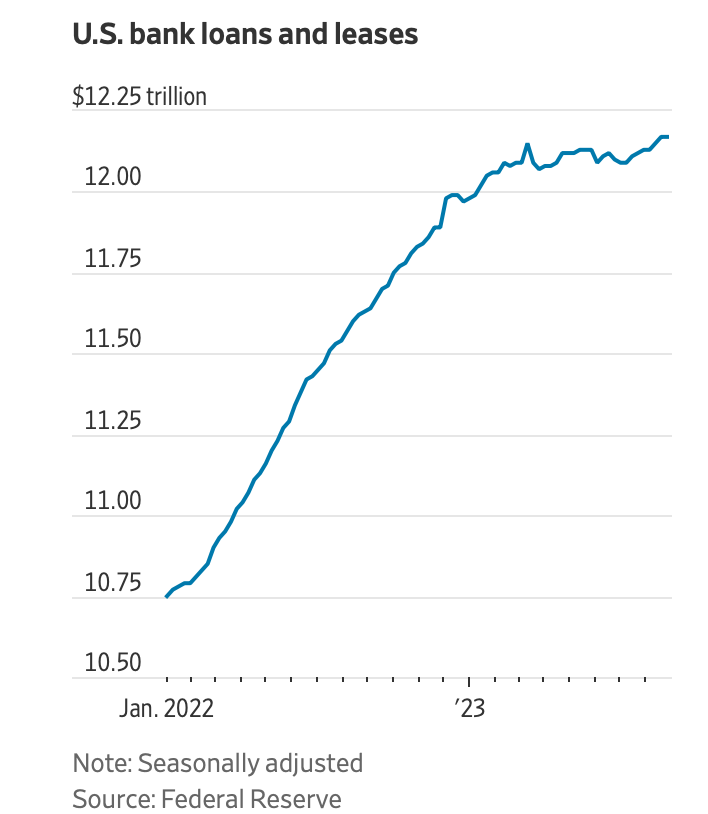 https://www.wsj.com/finance/banking/almost-all-loans-are-badwhy-banks-arent-lending-7b1f17eb
---
4. Ten Largest Companies Percentage of S&P….Hit 40% in 1990 and 2000…..34% Last
The ten largest companies in the S&P500 make up 34% of the index, and these ten mega-cap companies have an average P/E ratio of 50, see chart below.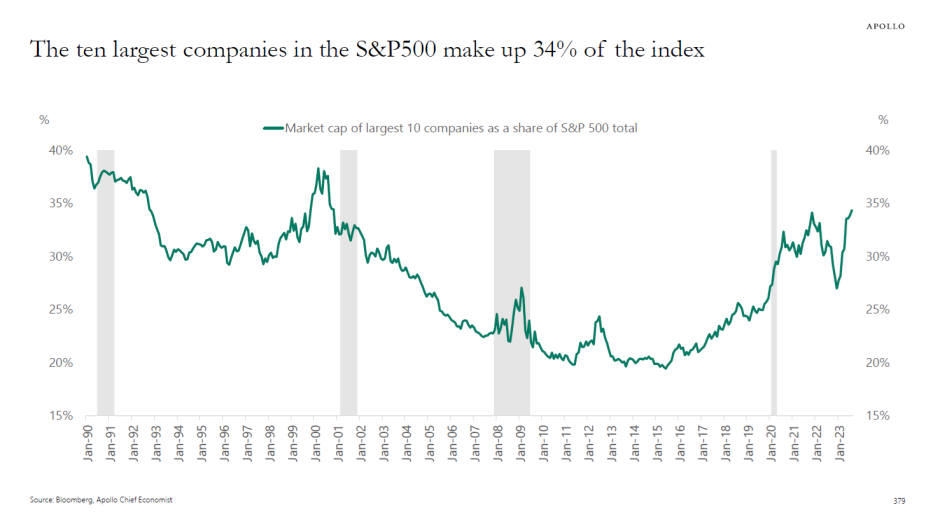 Torsten Slok, Ph.D.Chief Economist, PartnerApollo Global Management
---
5. Crude Oil and Natural Gas Diverge
Bespoke As crude oil topped $90 per barrel for the first time since last November, it's interesting to see how prices of natural gas have seen little movement.  It used to be that the two commodities moved somewhat in unison with each other, but that has not been the case this year.  As shown in the chart below, since crude oil really started to take off at the end of Q2 it has rallied more than 28%.  Nat gas meanwhile not only hasn't rallied, but it's down over 3%!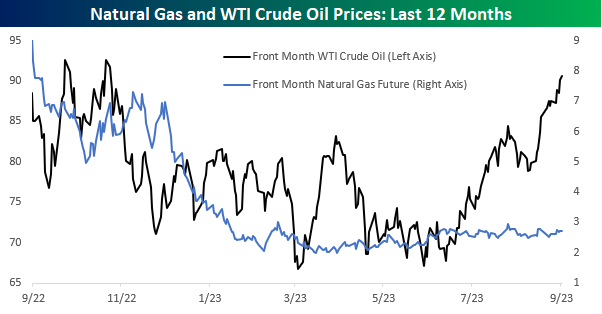 As a result of the recent divergence between the two, the ratio of crude oil to natural gas has surged this year and currently sits at over 30.  Besides earlier this year, the only time since 1990 that the ratio between the two was as high or higher was back in the period spanning late 2011 through early to mid- 2013.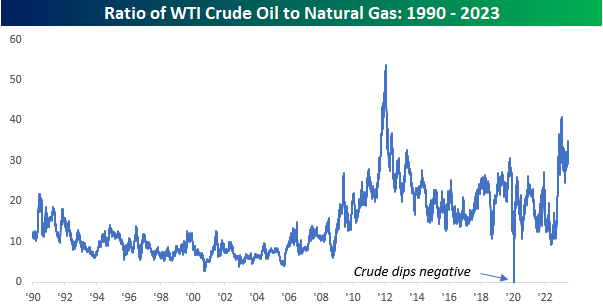 https://www.bespokepremium.com/interactive/posts/think-big-blog/bespokes-morning-lineup-9-15-23-almost-there
---
6. Fedex +44% YTD vs. UPS -8.5%
This chart shows Fedex vs. UPS….UPS still winning on 5-year basis.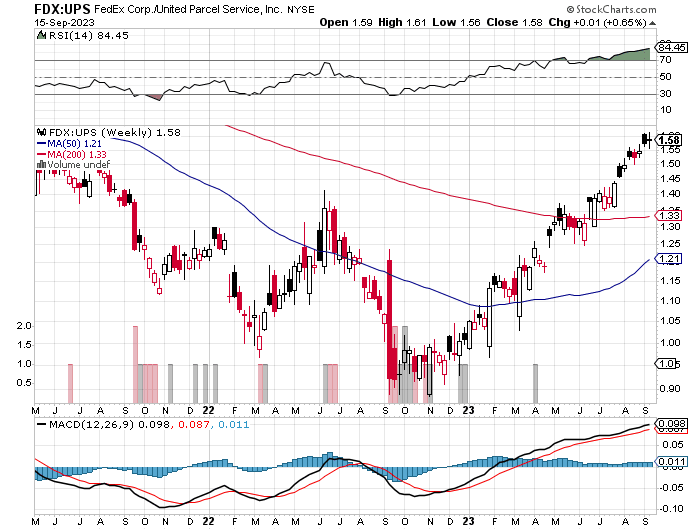 ©1999-2023 StockCharts.com All Rights Reserved
---
7. VinVast Vietnamese EV Stock…$80 to $17.50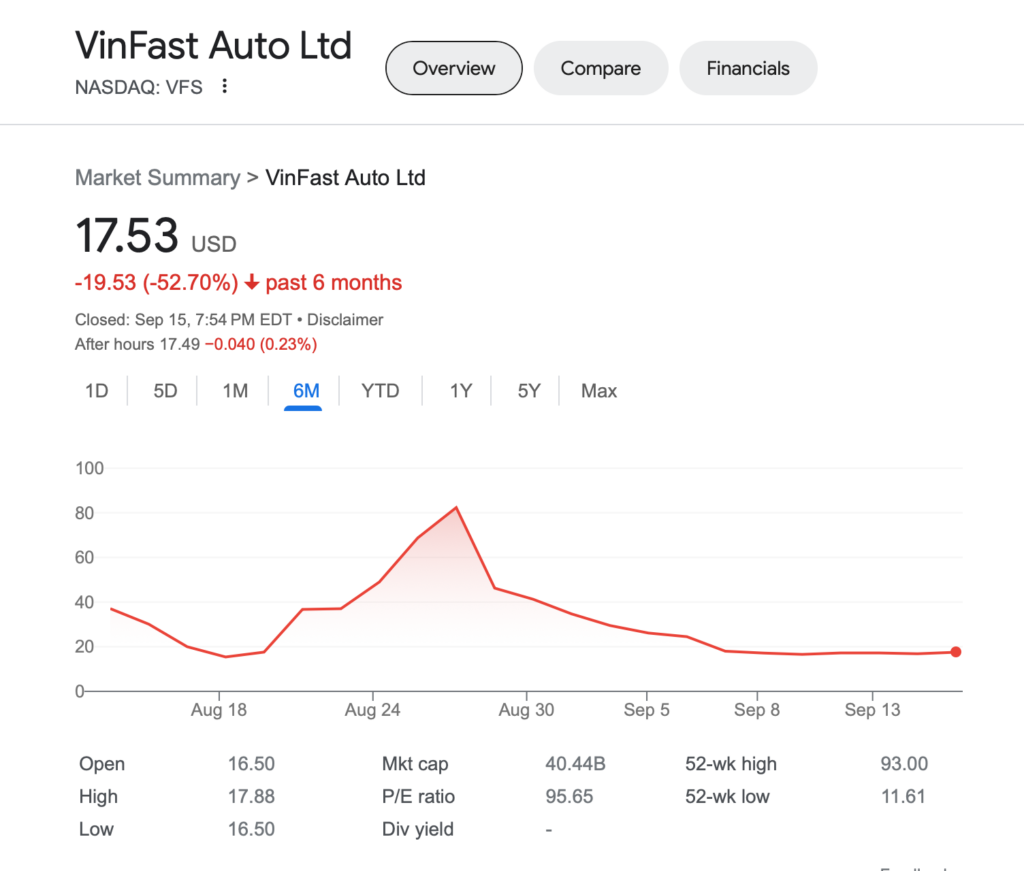 ---
8. The Rising Cost of a Pint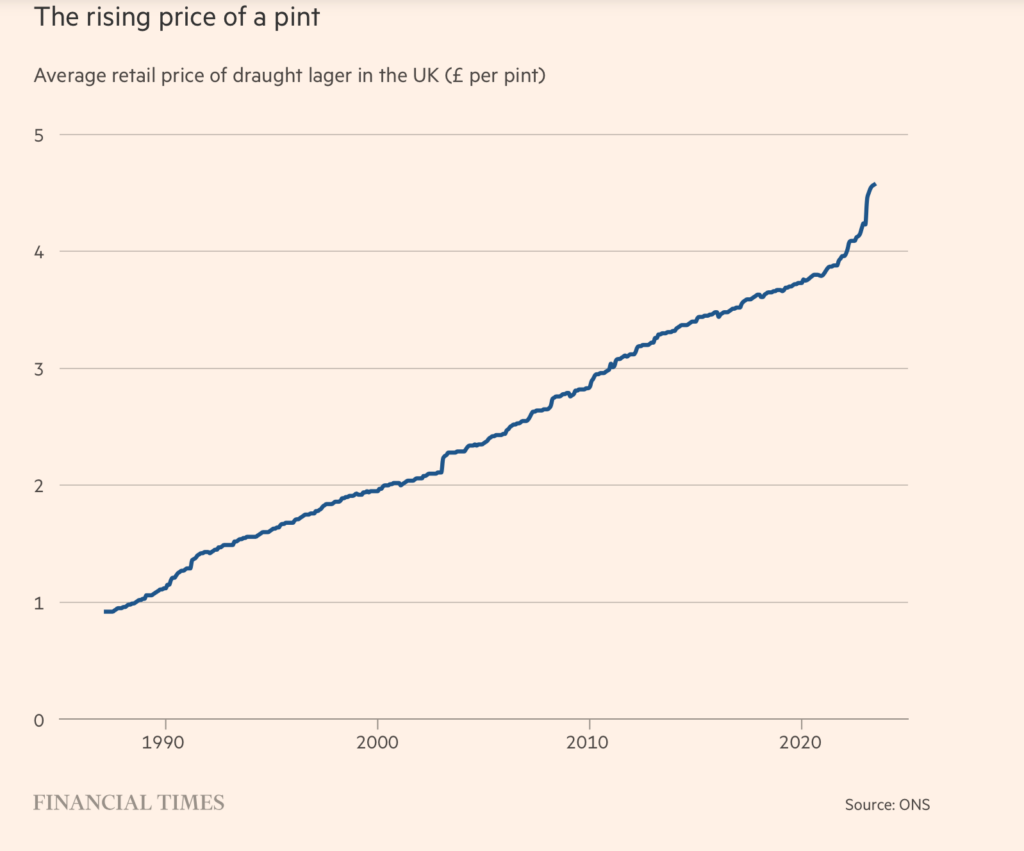 https://www.ft.com/content/d0e3bcb5-b824-414e-bfac-4c0b4193e9f0
---
9. 30 of the 50 Most Valuable Teams in the World are NFL Franchises
chartr.com blog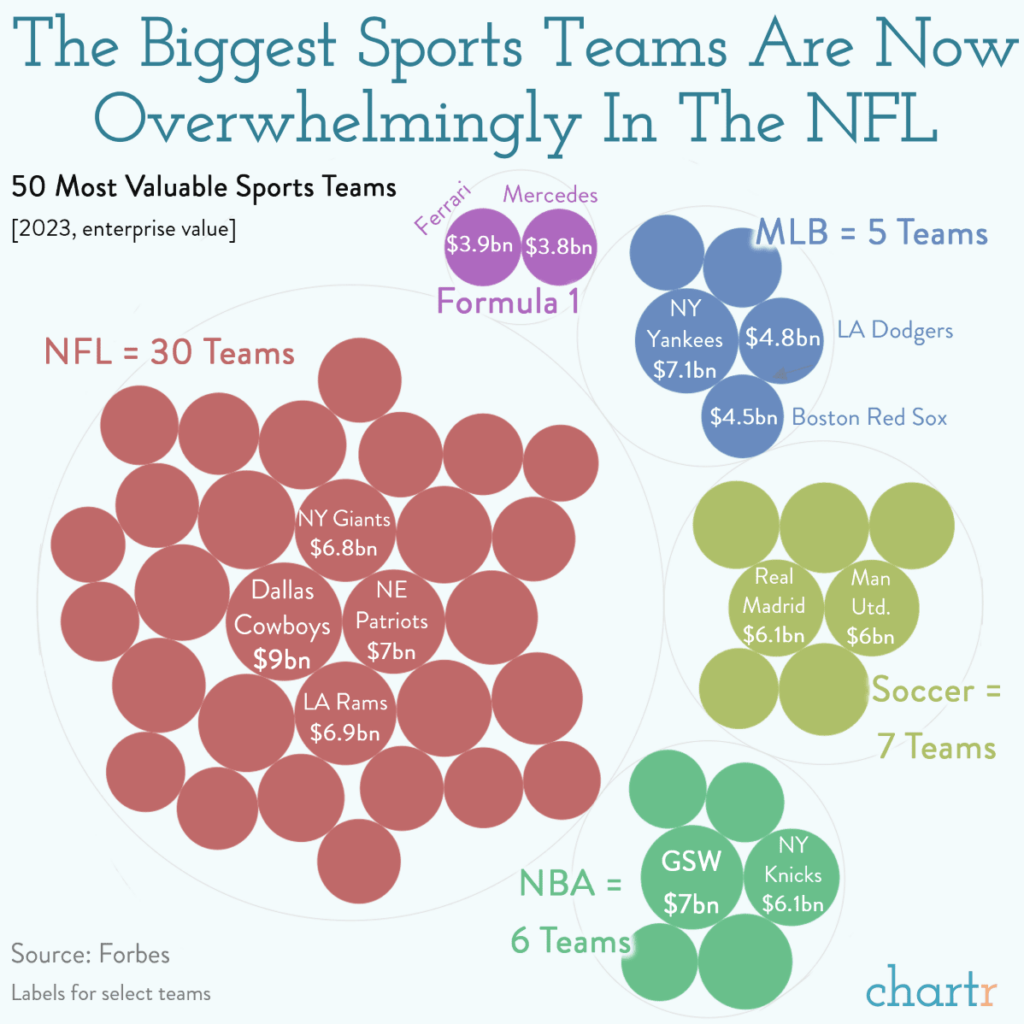 World Series Viewership 40m in 1970's to 11m Last Year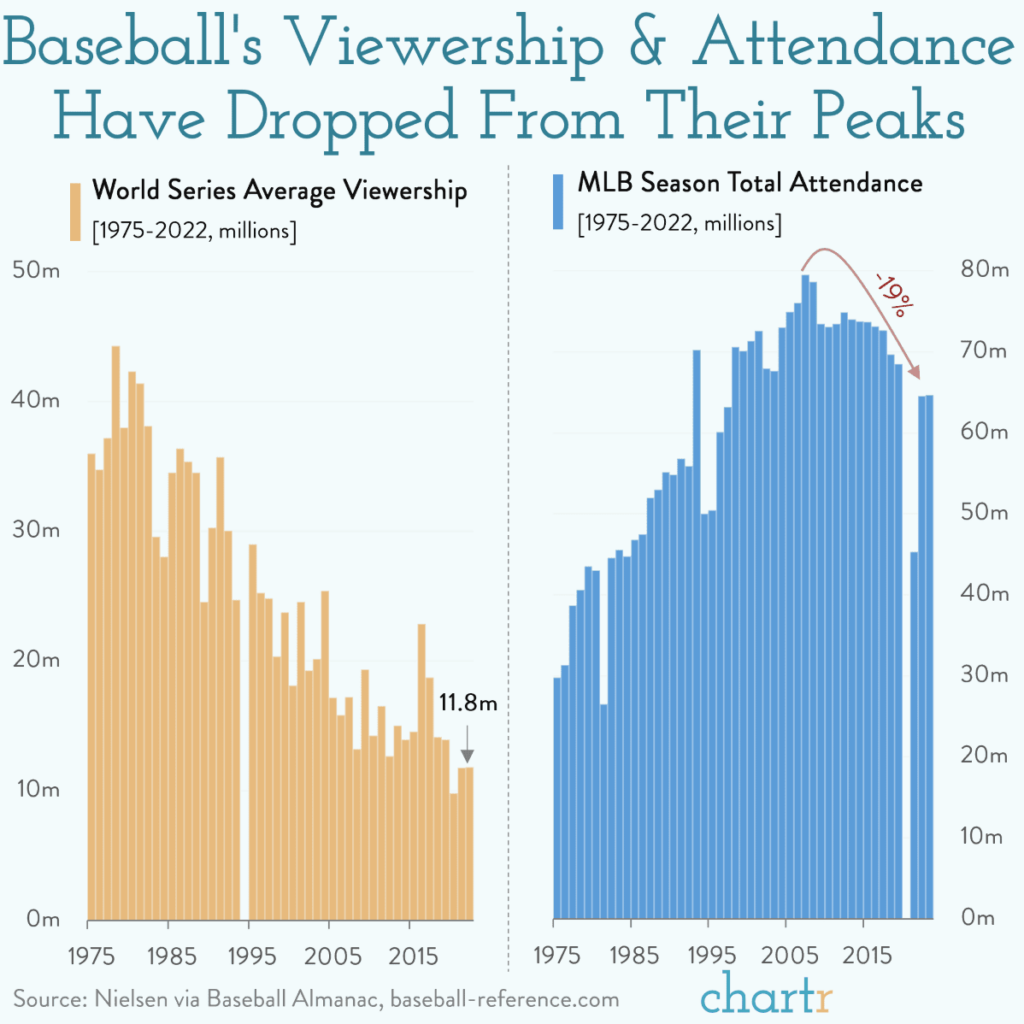 ---
10. The Second Mistake
Josh Watzkin on why the second mistake is worse than the first:
"One idea I taught was the importance of regaining presence and clarity of mind after making a serious error. This is a hard lesson for all competitors and performers. The first mistake rarely proves disastrous, but the downward spiral of the second, third, and fourth error creates a devastating chain reaction." 
Source: The Art of Learning