1. Jeremy Schwartz at Wisdom Tree Answer to Yesterday's Top 10 Opener.
Expanded tech is the the old tech classifications before S&P carved it up… effectively Amazon from Consumer Discretionary and Facebook/old twiter, Netflix from comms services more like old FANNG… Expanded tech makes up 40% of S&P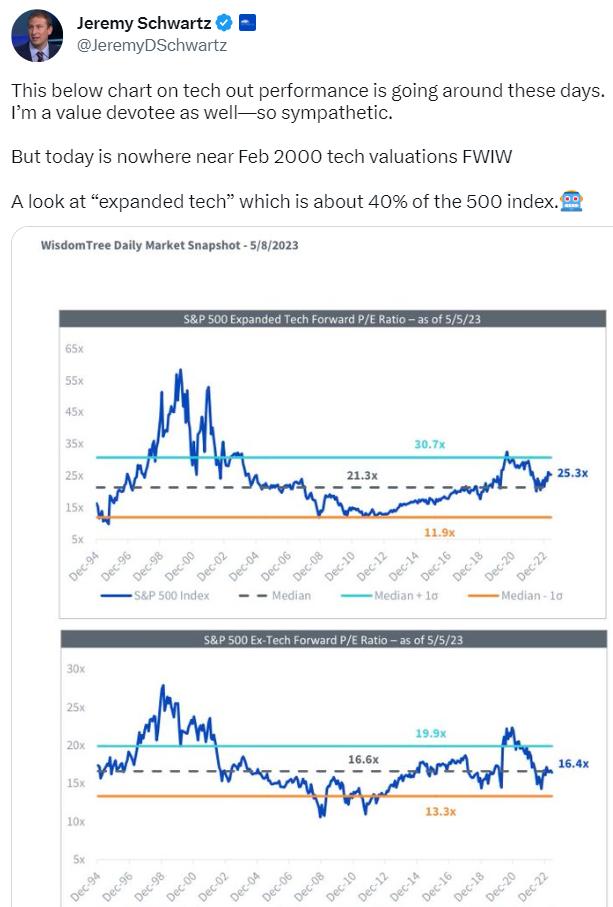 https://twitter.com/JeremyDSchwartz/status/1655712880031940610?s=20
---
2. Up to Date Fundamentals by Sector
Wisdomtree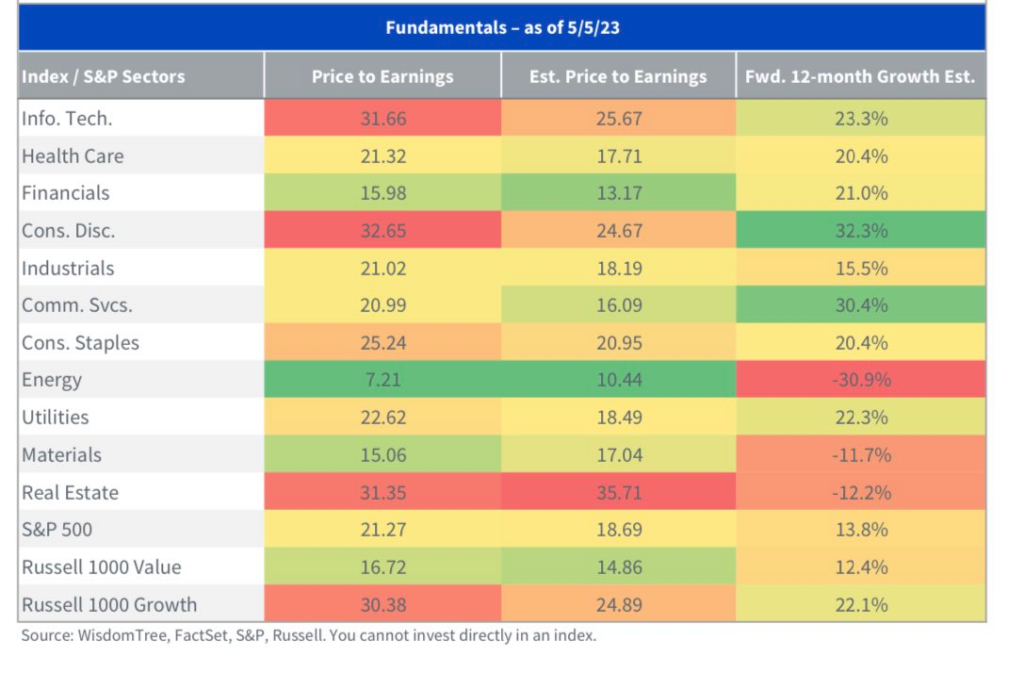 ---
3. Passive Fixed Income Surpassed $3 Trillion
Vanguard's Trillion-Dollar Man Leads a Fixed-Income Revolution-by Ye Xie, Liz Capo McCormick, 5/9/23
But history is repeating. The dramatic losses in debt markets last year, fueled by the most aggressive Federal Reserve policy tightening in a generation, has turned what was once a relatively slow and steady shift away from active bond funds and toward passive products into a stampede.
The gap between passive and active net flows reached a record $1.04 trillion in 2022, almost triple any other year, according to data from EPFR. Passive funds lured $279 billion in new cash, while active funds bled $757 billion.
As of March, assets managed by passive funds surpassed $3 trillion for the first time. They now account for 31% of the fixed-income fund universe, the data show, up from just 13% a decade ago.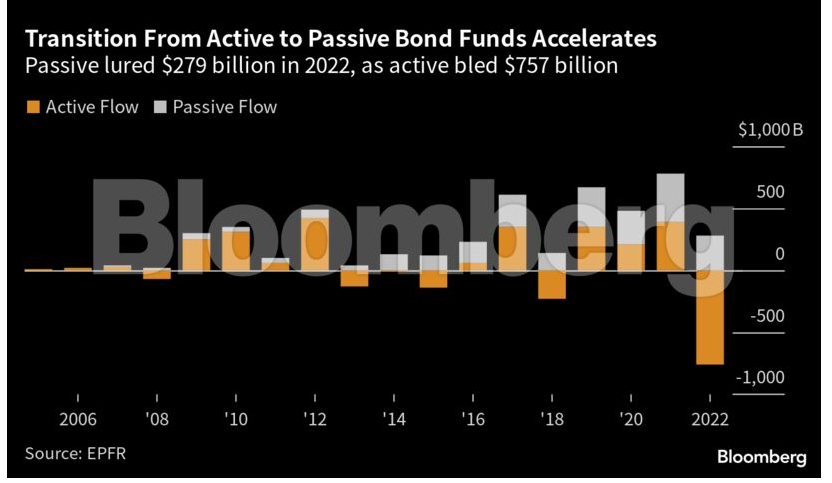 https://www.advisorperspectives.com/articles/2023/05/09/vanguards-trillion-dollar-man-leads-a-fixed-income-revolution
---
4. Comparing Historical Interest Rate Cuts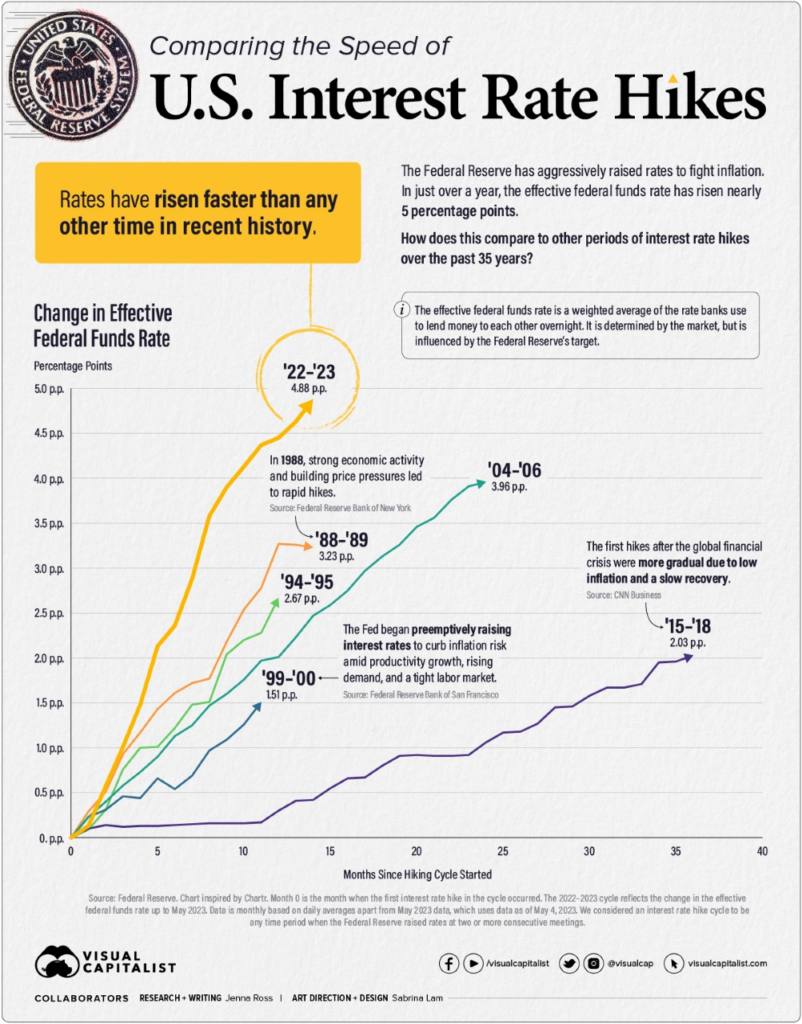 This Fed rate hiking cycle IS different.
(visualcapitalist.com)From Abnormal Returns Blog www.abnormalreturns.com
---
5. Regional Bank Turmoil Pushing More Lending to Direct Private Lending.
Dealbook ByLauren Hirsch  Whipsaw trading in shares of regional banks this week made it clear the fallout from three federal bank seizures was far from over. Some investors are betting against even seemingly healthy banks like PacWest, and regulators are gearing up to tack on new capital constraints for small and medium-size lenders.
Large banks, though raking in cash, are facing their own constraints, saddled with loans written before interest rates started rising.
That means businesses large and small may soon need to look elsewhere for loans. And a growing cohort of nonbanks, which don't take deposits — including giant investment firms like Apollo Global Management, Ares Management and Blackstone — are chomping at the bit to step into the vacuum.
For the last decade, these institutions and others like them have aggressively scooped up and extended loans, helping to grow the private credit industry sixfold since 2013, to $850 billion, according to the financial data provider Preqin.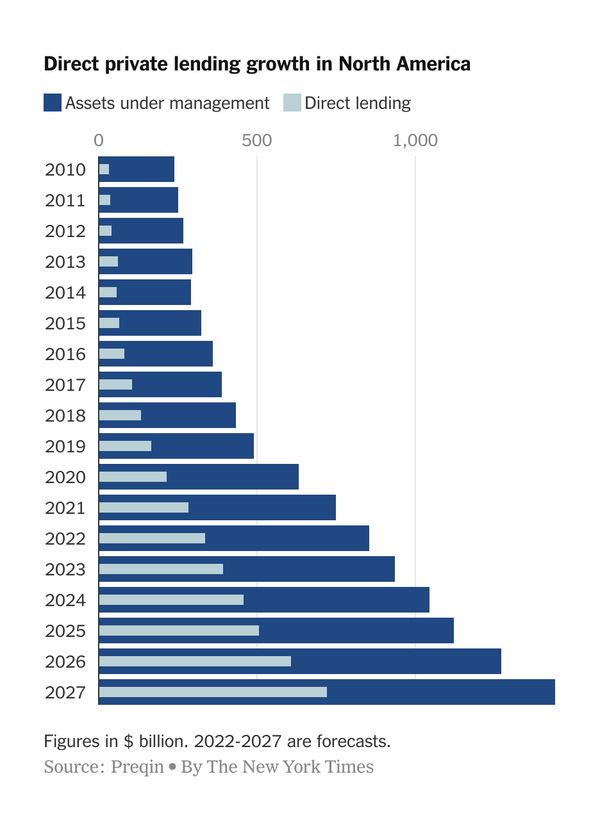 Credit…The New York Times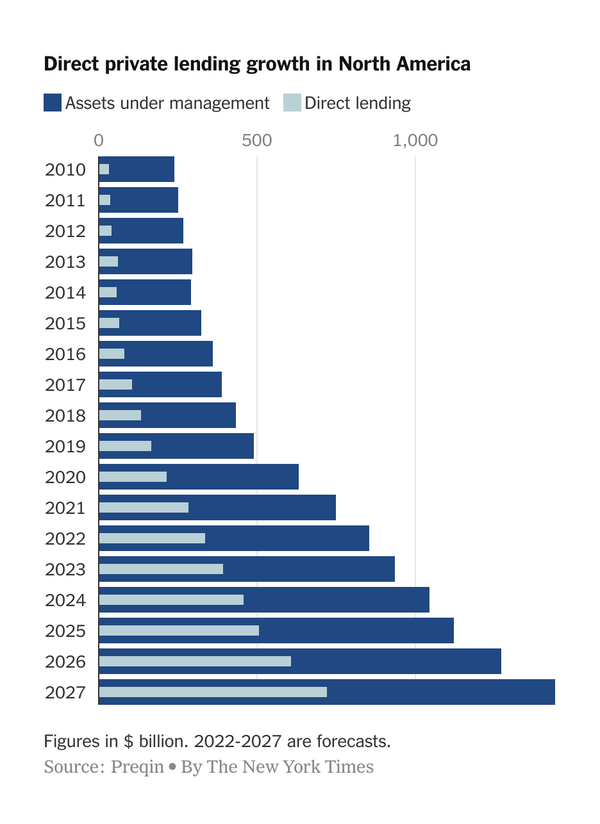 https://www.nytimes.com/2023/05/06/business/dealbook/bank-crisis-shadow-banks.html
---
6. Andressen $500m Bet on Civic Minded Start-Ups-Axios
Mike Allen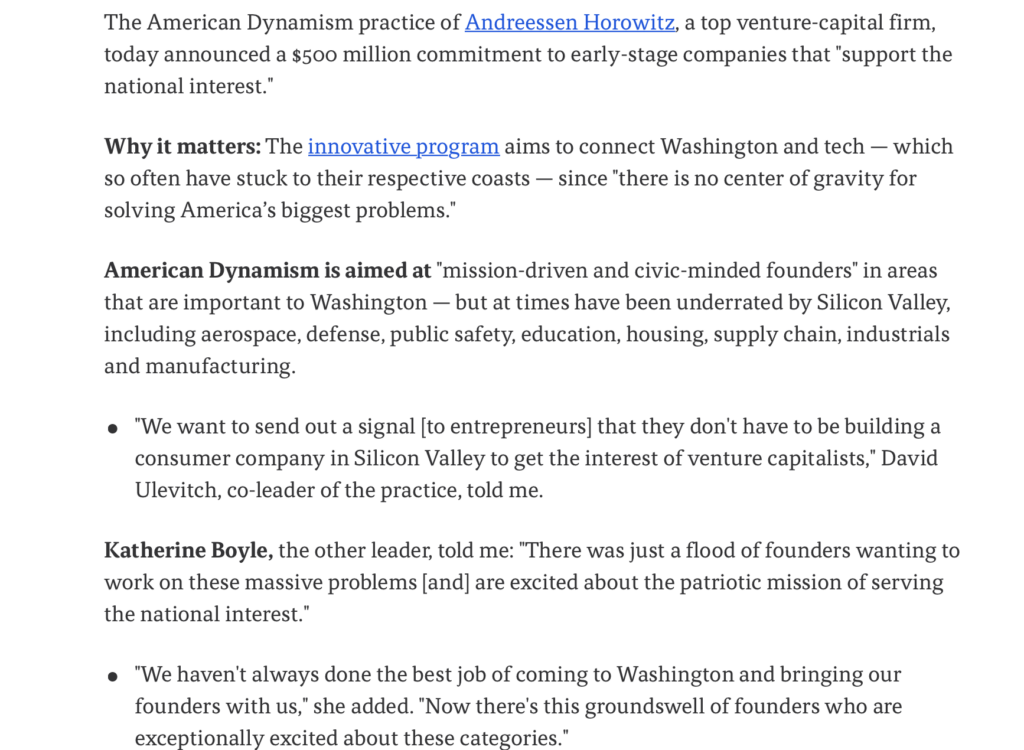 https://www.axios.com/2023/05/09/andreessen-horowitz-silicon-valley
---
7. Where Countries Stand On Russia
ZEROHEDGE BY TYLER DURDEN
While most of Europe and North America condemns Russia for its war in Ukraine, as far as politics goes, it's not a universal stance…
Statista's Anna Fleck reports that new analysis by the Economist Intelligence Unit has found that Russia's support base is slowly growing in some parts of the world.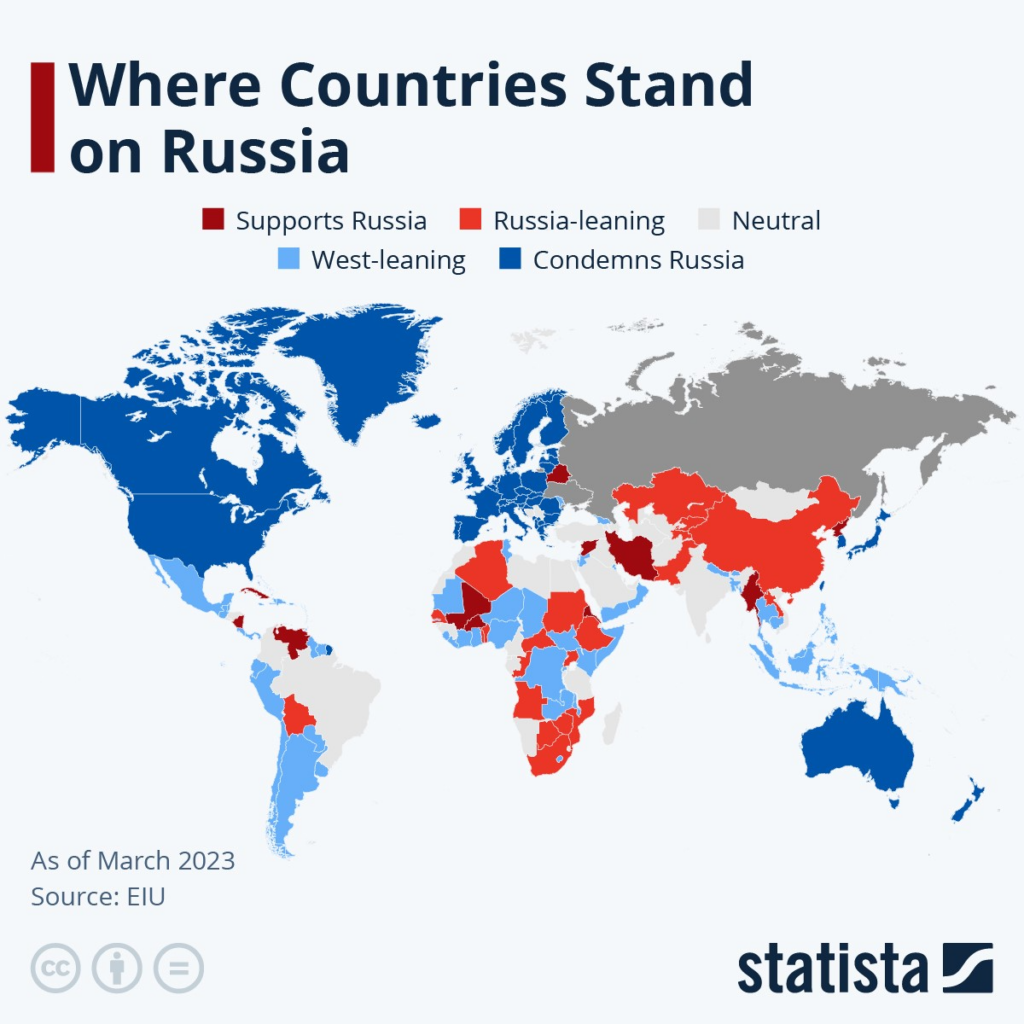 Where 29 countries used to lean towards Russia in 2022, that number has now risen to 35.
Conversely, while the number of countries either West-leaning or actively condemning Russia is still by far the bigger group, its figures have dropped from 131 to 122.
The EIU says this fall is partly driven by the shift of a number of emerging economies into a more neutral position.
The map above uses EIU data to show different countries' stances on Russia ranging from condemnation to support, as of March 2023.
While Africa shows a patchwork quilt of positionings, the EIU reports that a number of its countries have moved towards the Russian side in the past year.Where South Africa and Uganda were politically neutral on the topic in 2022, they are now listed as Russia-leaning. Meanwhile, where Burkina Faso and Mali were Russia-leaning before, they are now outright supportive of Russia. In Latin America, Bolivia was highlighted as a notable country for its position shift, having also moved from neutral to pro-Russia by 2023.
At the same time, the number of neutral countries has risen from 32 to 35. One country to buck the trend is Bangladesh, which has moved the opposite direction, shifting from being neutral to West-leaning between 2022 and 2023.
https://www.zerohedge.com/markets/where-countries-stand-russia
---
8. Pennsylvania 165% Increase in Handguns Since 2000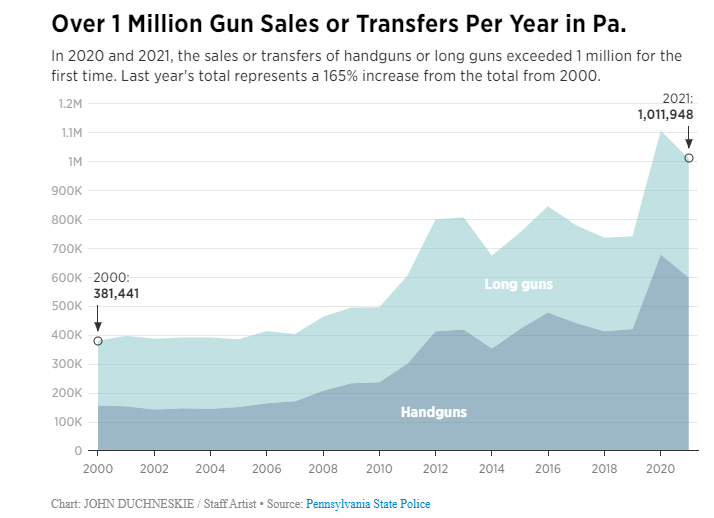 https://www.inquirer.com/news/guns-pennsylvania-owners-licenses-permits-20220529.html#loaded
---
9. NYC Most Expensive Neighborhoods.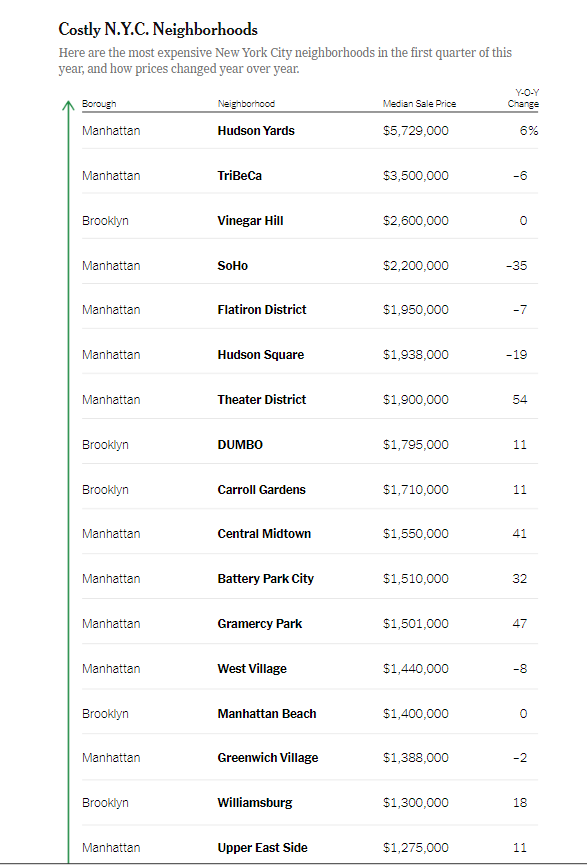 https://www.nytimes.com/2023/05/04/realestate/most-expensive-neighborhoods-nyc.html#:~:text=In%20the%20most%20expensive%20area,6%20percent%2C%20to%20%243.5%20million.
---
10. The Velvet Rut-The Daily Stoic
Ryan Holiday-It's very easy to get comfortable. To build up your life exactly how you want it to be. Minimize inconveniences and hand off the stuff you don't like to do. To find what you enjoy, where you enjoy it, and never leave.
A velvet rut is what it's called. It's nice, but the comfort tricks you into thinking that you're not stuck.
The Stoics knew that this was a kind of death. That as soon as we stop growing, we start dying. Or at least, we become more vulnerable to the swings of Fate and Fortune. Seneca talked over and over again about the importance of adversity, of not only embracing the struggle life throws at us but actively seeking out that difficulty, so you can be stronger and better and more prepared. A person who has never been challenged, he said, who always gets their way, is a tragic figure. They have no idea what they are capable of. They are not even close to fulfilling their potential.
So that leaves you with something to think about today: Are you challenging yourself? Do the choices you make push you or do they help you atrophy? Are you in a velvet rut?
Be honest. And then challenge yourself to do better. https://dailystoic.com