1. Valuations Beyond Mega-Cap Tech
Unio Research
---
2. Rally vs. Valuations World Markets
Capital Group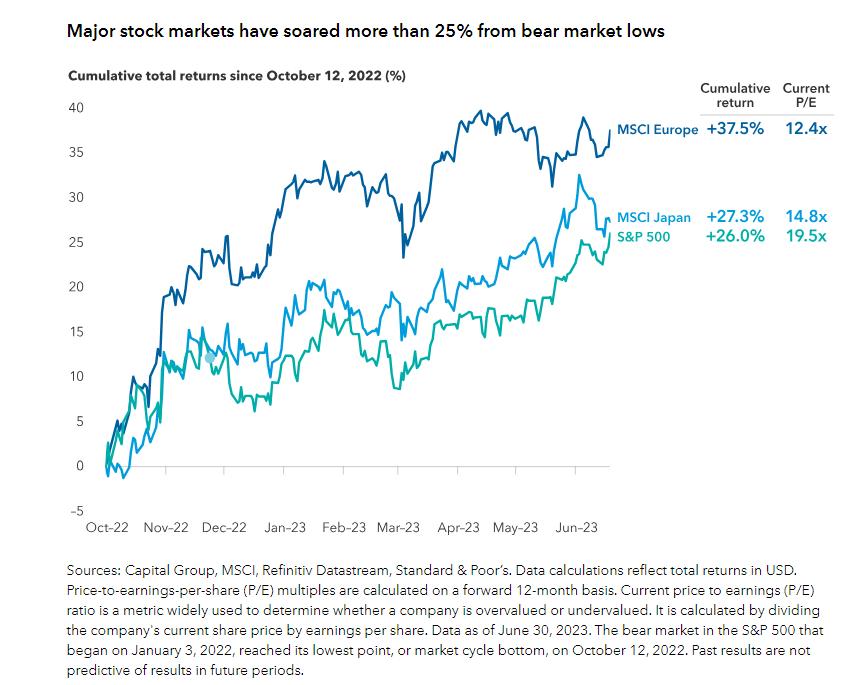 ---
3. Rivian +60% in One Month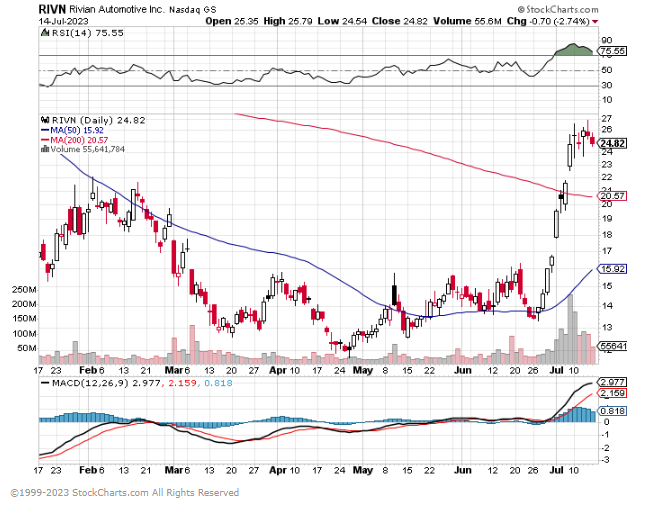 ---
4. World Debt Since 1997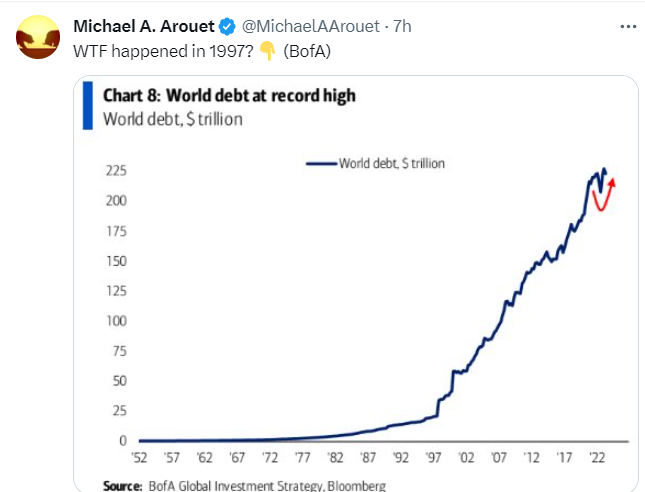 ---
5. AT&T 29 Year Negative Return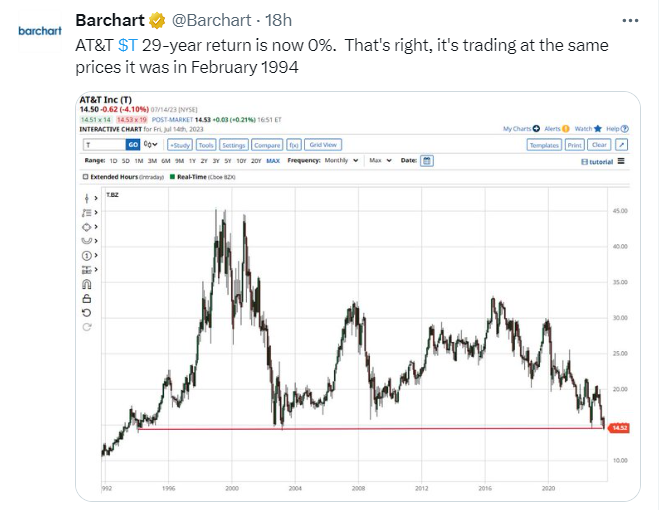 ---
6. Auto Loan Interest Rates
Torsten Slok Apollo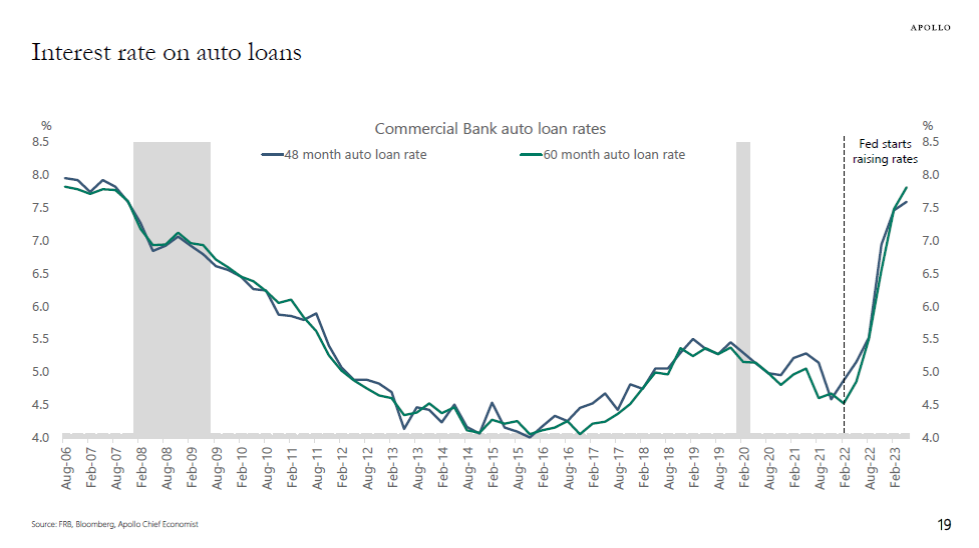 ---
7. Communism Not Working Again
Jack Ablin Cresset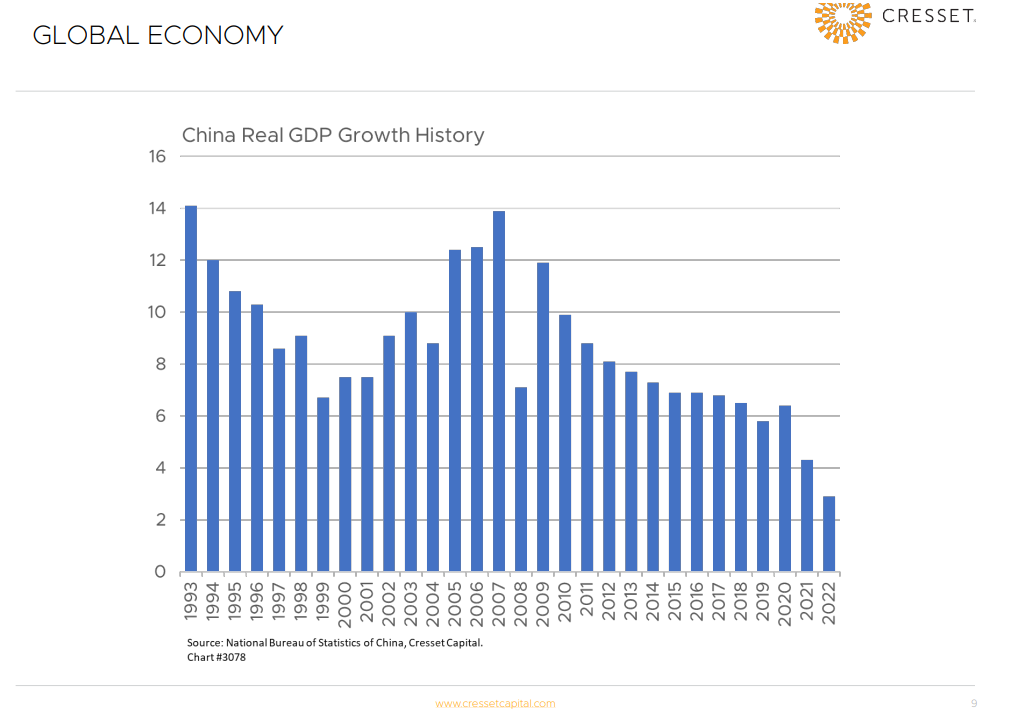 ---
8. Technology for Heat
From Morningbrew Newsletter…There's been no shortage of record-high temperatures around the globe recently, and since "space fan" isn't something NASA is currently working on, other scientists are picking up the slack to cool buildings down.
Some options:
Going underground. Geothermal heat pumps can cool (and heat, because it will get cold again someday) your home by sending water through buried pipes to take advantage of the stable temperature of the ground beneath your backyard. They've got big advantages over traditional air conditioning and heating because they uses far less electricity and are cheaper in the long run. They're typically more expensive upfront, but a 30% tax credit from the Inflation Reduction Act could change that.
The whitest paint in the world. We're talking paint so white it would share a sandwich with its dog. A team of scientists at Purdue University created a white paint that reflects 98% of sunlight (most white paints only reflect 80%–90%). It won't be ready for commercial use for at least a year, but it promises to decrease the need for air conditioning inside a building by about 40%.
https://www.morningbrew.com/daily
---
9. "Starving Actors" Very Real Term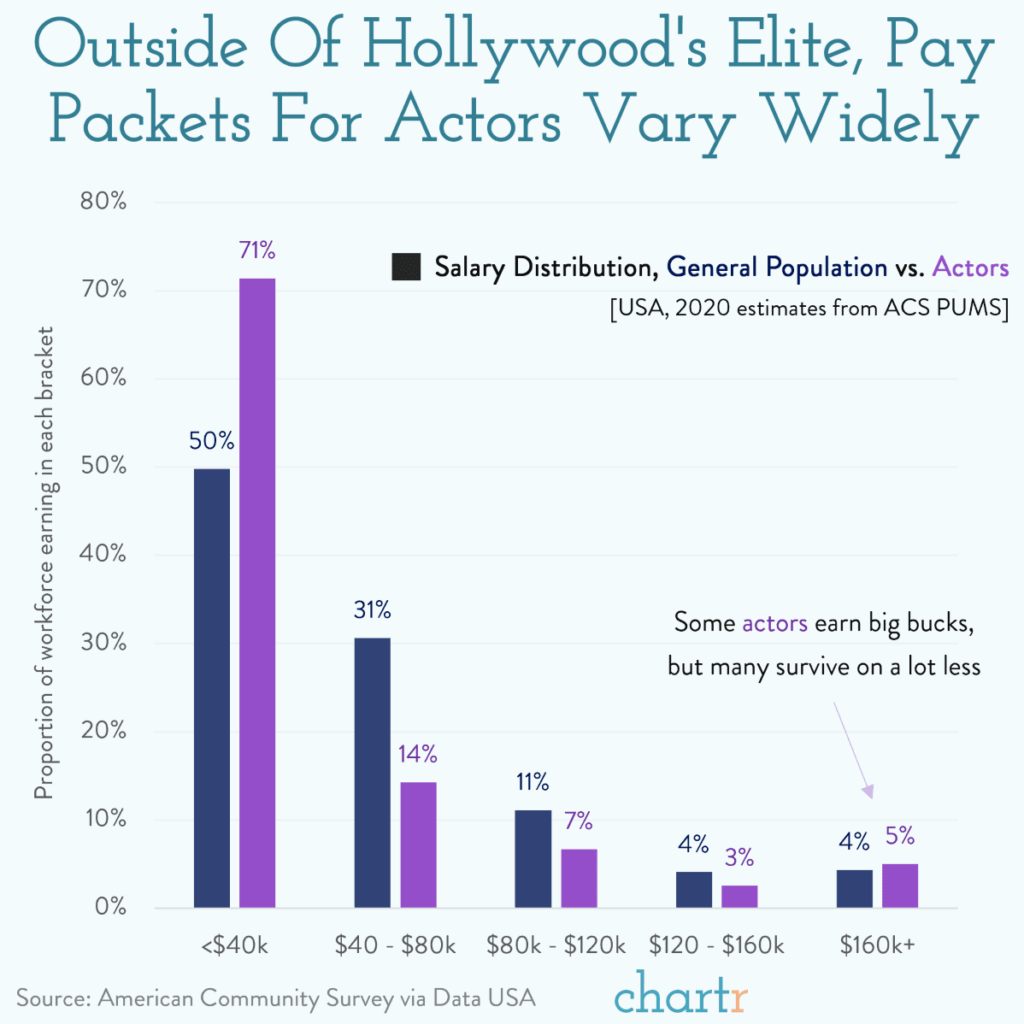 ---
10. America's Therapy Boom-Axios
Erica Pandey Axios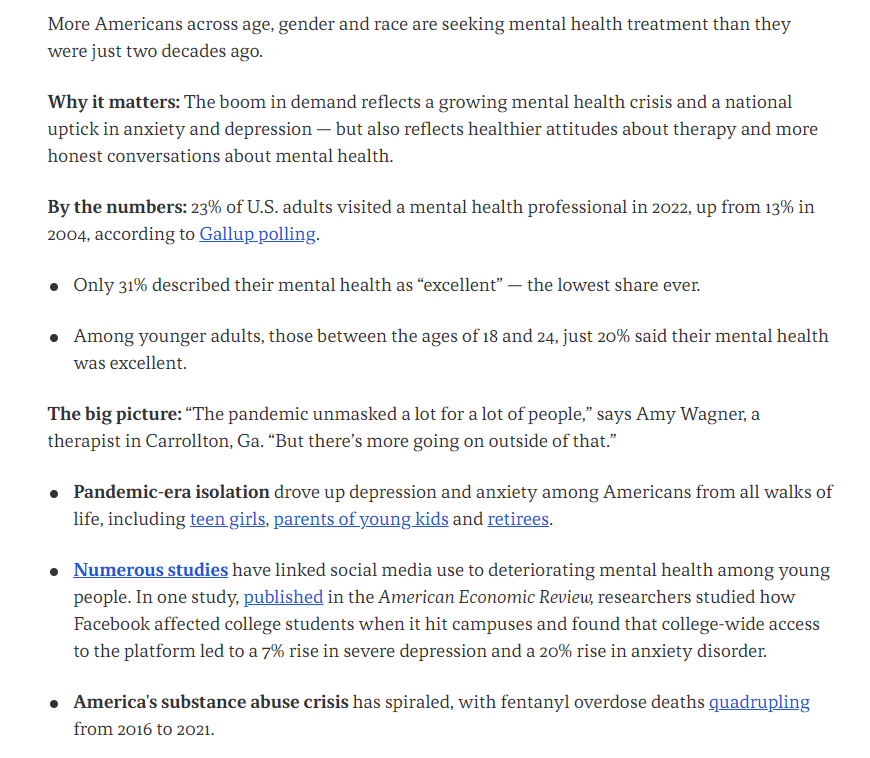 https://www.axios.com/2023/07/15/therapy-mental-health-addiction-depression