1. Tesla Closes Below 50Day Moving Average
Tesla another mega-cap tech closing below 50day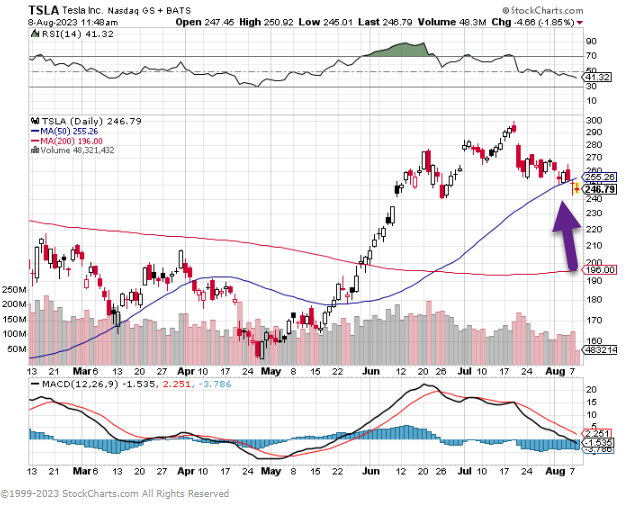 ---
2. Yuan vs. U.S. Dollar About to Make New Lows
Chinese economic data negative ….look for new lows in Yuan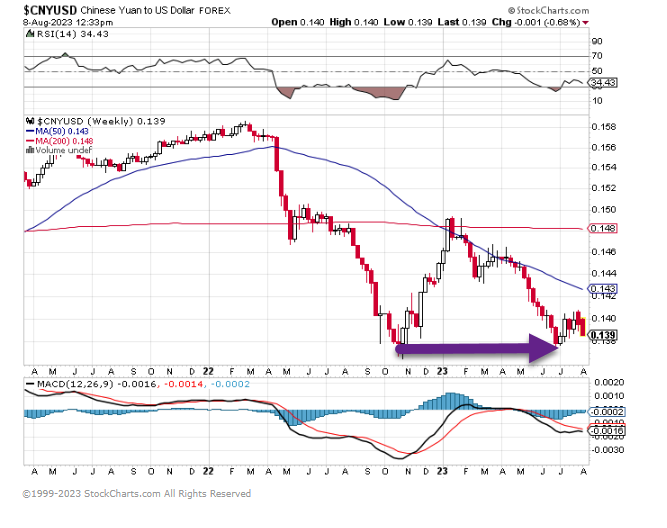 ---
3. Bulish Sentiment Seeing Highs of 2020…AAII Bull-Bear Spread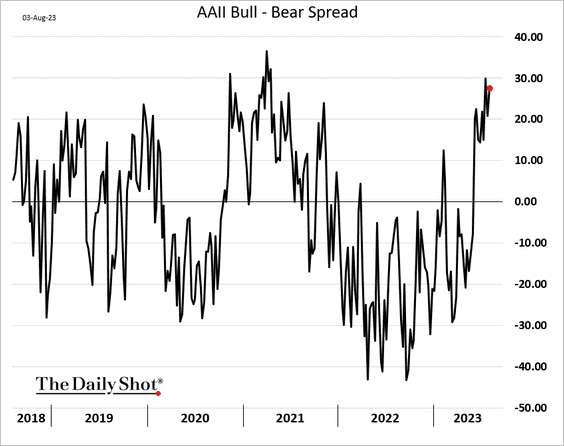 ---
4. TBF-Short Treasury ETF Rallied to Previous High
This chart is short 20year treasury …failed to make new highs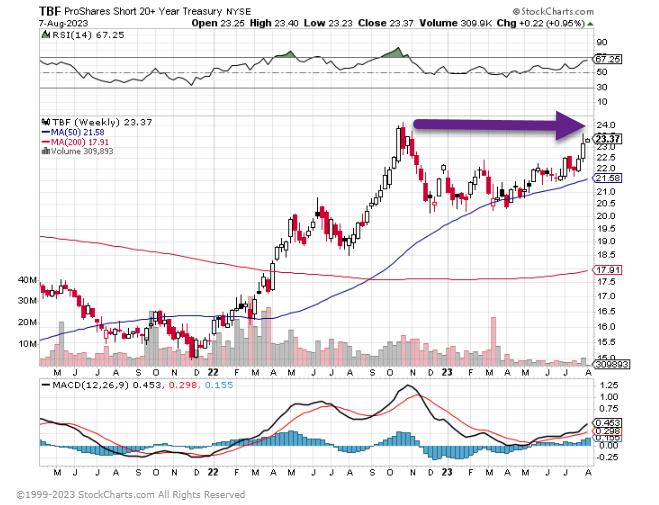 ---
5. Low Volatility Fund SPLV is Down for 2023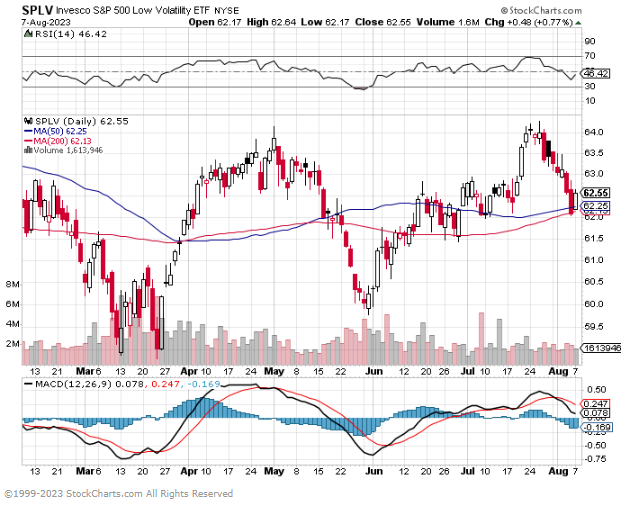 ETF.com

---
6. QQQ +38% vs. Low Volatility SPLV -3% Year to Date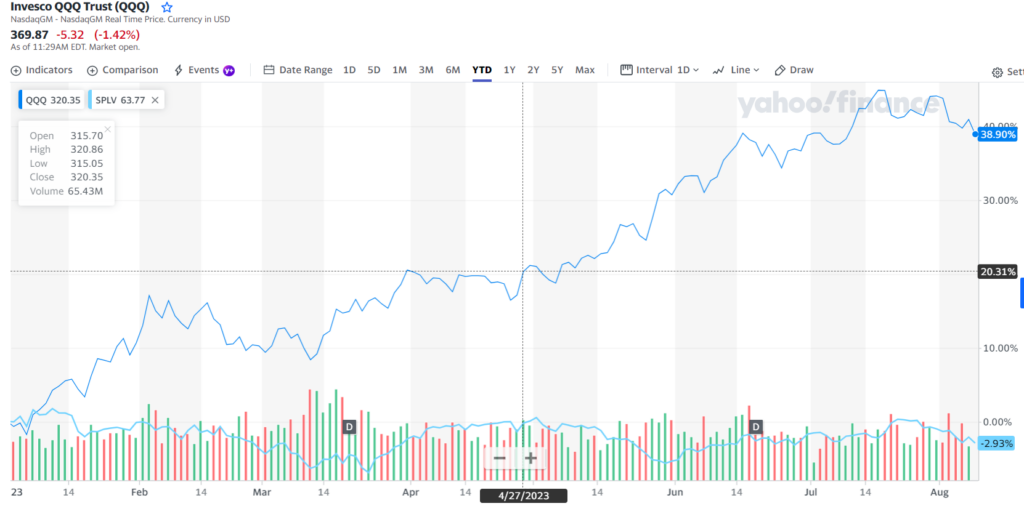 On a 2-year return basis QQQ just passed SPLV in July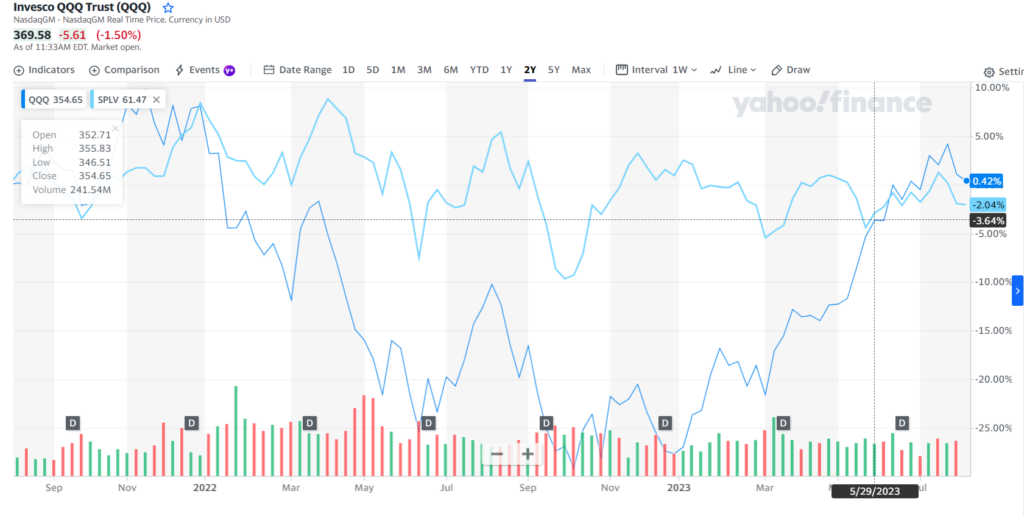 ---
7. KBE Bank ETF
Bank ETF ran right up to resistance at 200-week moving average.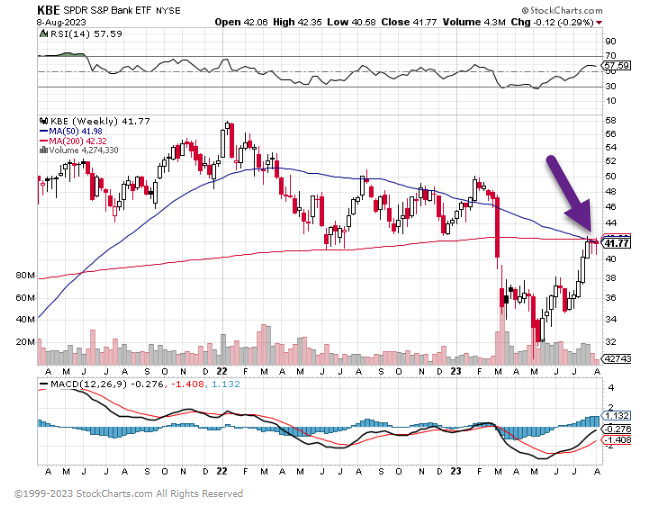 ---
8. Monthly Mortgage Payments +19% in One-Year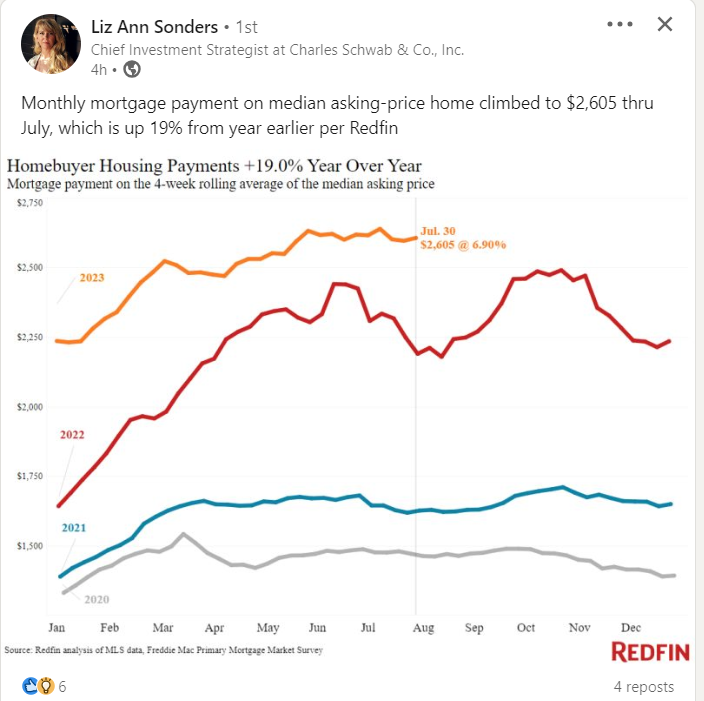 ---
9. Women's Problem Drinking Catching Up to Men
WSJ By Sumathi Reddy
Women are closing a gender gap, but it isn't a good one: They're catching up to men when it comes to problem drinking.
Women's drinking, on the rise for the past two decades, jumped during the pandemic as women reported more stress. Although men still drink more alcohol than women and have higher alcohol-related mortality rates, doctors and public health experts say women are narrowing that divide.
Alcohol-related emergency department visits, hospitalizations and deaths are increasing faster for women than for men. And studies suggest that women are more susceptible to alcohol-related liver inflammation, heart disease and certain cancers. 
"There used to be a large gender gap in alcohol use and alcohol use disorder between men and women," says Dawn Sugarman, a research psychologist at McLean Hospital and assistant professor of psychology at Harvard Medical School. "That is shrinking."
Over the past couple of decades, problem drinking has risen most among 30- and 40-something women, says Aaron White, senior scientific adviser to the director of the National Institute on Alcohol Abuse and Alcoholism, or NIAAA. Rates of drinking among teen girls has been declining, he says, but go up once women hit their 20s.
Binge drinking among women has gradually lost its social stigma over several generations to the point where it is almost a rite of passage in college. In recent years, a growing culture of mom drinking escalated during the pandemic, as some mothers juggling remote school and work drank more to cope with stress, and the habit stuck, doctors say.
https://www.wsj.com/articles/women-problem-drinking-alcohol-increasing-6aa9891c
---
10. Percent of Federal Felony Defendants Found Guilty and Receive Prison Sentence
From Scott Galloway Prof G Blog